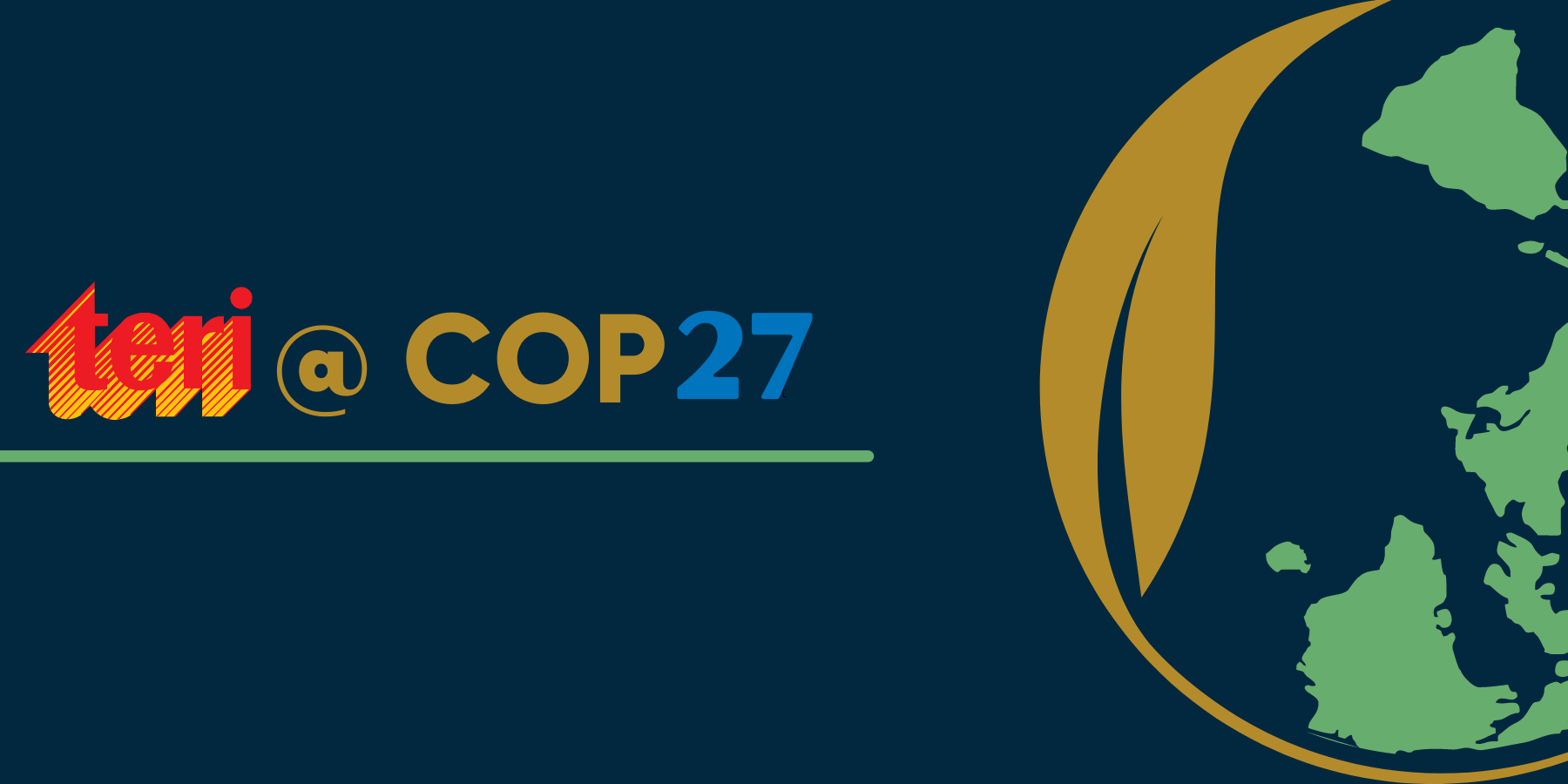 The 27th Conference of the Parties (COP27) under the United Nations Framework Convention on Climate Change will be held in Sharm el-Sheikh, Egypt from November 6 – 18, 2022. The COP is expected to resolve issues relating to enhanced transparency framework, mobilization of long-term climate finance, adequacy of mitigation commitments by the Parties, the global goal on adaptation, implementation of Article 6 (market-based mechanisms), Warsaw International Mechanism for Loss and Damage, Implementation of gender-responsive climate actions, and other agenda items.
As always, The Energy and Resources Institute (TERI) will have a strong presence at COP27. TERI will be involved in several events as organizer, co-organizer, and panellist. These events focus on a wide range of issues including enhanced transparency, climate finance, decarbonization pathways, vulnerability and adaptation, technological change, climate governance, and others.
The Sharm el-Sheikh Conference is expected to mark a change in the pace of climate policy implementation as well as in the scope of Global Stocktake. The incoming Egyptian presidency has categorically made it clear that priorities for COP27 are climate finance and adaptation. Increased availability of long-term finance is necessary for implementing climate projects at a higher scale and pace. Since the agenda of the global goal on adaptation was introduced by the African Group in 2019, it is likely to receive much greater attention while the COP is hosted by an African country. For the first time ever at COP, there is a dedicated agenda item 'funding arrangements for addressing loss and damage' under the 'matters relating to finance' (COP27 8f and CMA 8f). If the Egyptian Presidency were able to facilitate a breakthrough, it would necessarily become a part of Global Stocktake process. First formal global stocktake is due next year at COP28. Hence, it would be timely. This would also mean long-term finance for adaptation at scale would finally be accorded much needed priority in global governance of climate change. The agenda of 'Enhanced Transparency Framework', hence, would need much more comprehensive deliberations. The Sharm el-Sheikh COP will be set in a world recovering from the Covid-19 pandemic. It will provide a platform to reflect on global responses in terms of how well the countries did in making the recovery green. The recently launched Climate Transparency Report, of which TERI was a part, notes that the expectations of using the Covid-19 crisis as an opportunity to bring a structural change in economies and hence GHG emissions trajectory did not materialise. In fact, there is a rebound effect at work. The COP 27, therefore, will have to engage with the urgency of decoupling economic growth from GHG emissions, and mobilising necessary means of implementation, that too in the context of fears of a global energy crisis due to geo-political reasons.
Media @ COP27
| Date | Press Releases |
| --- | --- |
| November 20, 2022 | COP27 outcome unclear on the scale and sources of the Loss and Damage fund: TERI experts |
| November 16, 2022 | India's LT-LEDS builds the case for adaptation and enhancing climate resilience: TERI Experts |
| November 16, 2022 | TERI policy brief launched at COP27 calls for making oceans critical to climate action |
| November 14, 2022 | Climate education is key to climate action: Experts at COP27 |
| November 12, 2022 | Adaptation must be at the forefront of development interventions: Secretary MoEFCC |
| November 11, 2022 | Industry leaders moot NDCs for the sector to achieve decarbonisation goals at COP27 |
| November 11, 2022 | Need to internationalize LiFE through G20 and other global platforms: TERI policy brief |
| November 11, 2022 | India at COP27: In need of investors' confidence to achieve climate financing goals |
| November 04, 2022 | Climate negotiations at COP27 should keep people at the centre: TERI policy brief |
| November 03, 2022 | COP27 should make headway on climate finance and loss and damage: TERI delegation to Sharm el-Sheikh |
| October 31, 2022 | COP27 and G20 need to make the discourse on energy transition more inclusive of demand-side requirements: TERI policy brief |
TERI's Presence @ COP27
Events Schedule
Discussion Topic
TERI Speakers
08 – 10 Nov 2022
UNFCCC Main Event Venue: Auditorium B, Business Pavilion for Climate Leadership, We Mean Business Pavilion, Blue Zone
Technical Dialogue on the Global Stocktake
Ms Suruchi Bhadwal
Wed, 09 Nov 2022
13:30 – 14:30 EET
Venue: Auditorium 2 of the COP 27 Business Pavilion for Climate Leadership in the Blue Zone
Building Investor confidence for enhancing climate finance by leveraging global and national frameworks on corporate sustainability disclosures
Mr RR Rashmi
Mr Dipak Dasgupta
Thur, 10 Nov 2022
09:00 – 11:00 EET
Venue: India Pavillion
Opportunities to accelerate actions to fulfil India's long term climate ambition
Mr Arupendra Nath Mullick
Thur,10 Nov 2022
13:30 – 14:30 EET
Venue: Auditorium 2 of the COP 27 Business Pavilion for Climate Leadership in the Blue Zone
Global Collaborations and Partnerships for accelerating Industry transitions in India
Mr Arupendra Nath Mullick
Ms Taruna Idnani
Fri, 11 Nov 2022
09:00 – 10:00 EET
Venue: Business Pavilion for Climate Leadership (Auditorium B), Blue Zone, COP27 (Pavilion No.128)
Showcasing Business Ambition, Action, and Accountability for Enhanced Policymaking: Insights from Germany, Japan, and India
Mr Arupendra Nath Mullick
Ms Taruna Idnani
Fri, 11 Nov 2022
16:30 – 18:00 EET
Venue: India Pavilion
Road to Resilience 2030: Innovative approaches for localizing Climate Action at district and Village level
Dr J.V. Sharma
Fri, 11 Nov 2022
13:15-14:15 EET
Venue: UK Pavilion, Stand 21, Hall 3, Area B, Blue Zone
How to replicate the world's greatest successes in low-carbon transitions?
Ms Vidhu Kapur
Sat, 12 Nov 2022
10:00 – 11:00 EET
Long Term Strategy on Adaptation and Adaptation Readiness in India
Mr RR Rashmi
Ms Suruchi Bhadwal
Mon, 14 Nov 2022
18:30 - 20:00 EET
Venue: Climate Education Hub, Blue Zone
Future Climate Leaders: Leveraging Education Sector for an Uncertain Climate Future
Mr RR Rashmi
Ms Vidhu Kapur
Dr Livleen K Kahlon
Tue, 15 Nov 2022
16:45 – 18:15 EET
Venue: Tutankhamun Room (100)
The prospects and challenges of the Enhanced Transparency Framework as a driver of climate ambition
Mr R. R. Rashmi
16 Nov 2022
11:30 – 13:00 EET
Venue: Akhenaten (150)
(UNFCCC official side event)
Climate Action through Innovation, Implementation and Inclusive Multi-level Governance
Dr Shailly Kedia
Wed, 16 Nov 2022
16:45 – 18:15 EET
Room: Tutankhamun Room (100)
How Can Asia Achieve a Net Zero Future? Building Coalitions for Transformative Change
Ms Suruchi Bhadwal
Wed, 16 Nov 2022
16:00 – 17:00 EET
Venue: Green Zone
Climate Action through Protecting the Global Commons, Oceans and Blue Economy
Mr RR Rashmi
Dr Shailly Kedia
Exhibit(s)
| Events Schedule | Discussion Topic | TERI Speakers |
| --- | --- | --- |
| Mon, 07 Nov, 2022 - Fri, 11 Nov, 2022 | Mountains are disproportionately threatened by climate change compared to lowlands, due to elevation dependent warming. Leveraging the International Year of Mountains 2022, we will promote the global mountain agenda including the Hindu Kush Himalaya region - the Pulse of the Planet. | Ms Suruchi Bhadwal |
TERI Delegates @COP27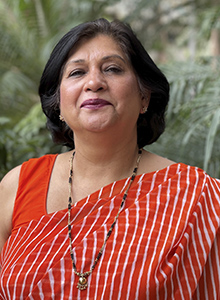 Dr Vibha Dhawan
Director General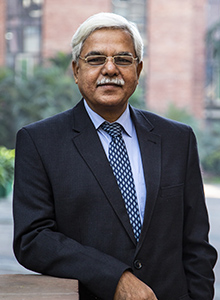 RR Rashmi
Distinguished Fellow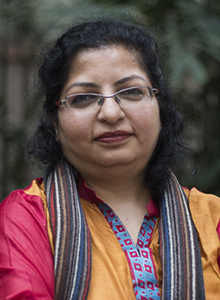 Suruchi Bhadwal
Director, Earth Science and Climate Change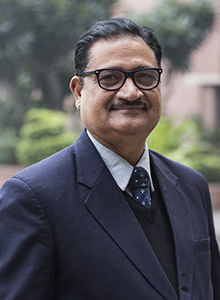 Jitendra Vir Sharma
Senior Director, Land Resources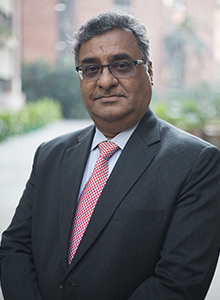 Sanjay Seth
Senior Director, Sustainable Buildings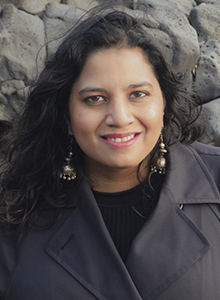 Shailly Kedia
Associate Director, Sustainable Development and Outreach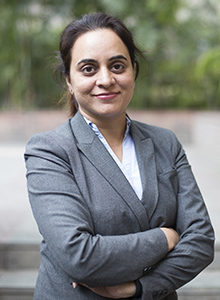 Shabnam Bassi
Associate Director, Sustainable Buildings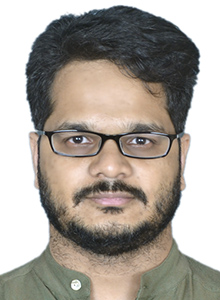 Manish Kumar Shrivastava
Senior Fellow, Earth Science and Climate Change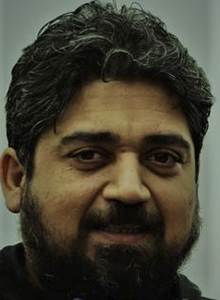 Arupendra Nath Mullick
Fellow, Council for Business Sustainability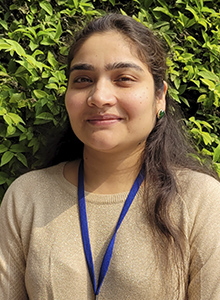 Sonali Mathur
Deputy Manager, Sustainable Development and Outreach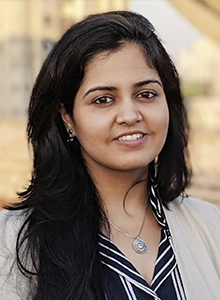 Shaily Mahera
Manager, Sustainable Buildings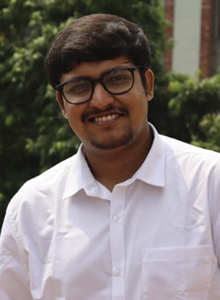 Soham Banerjee
Research Associate, Earth Science and Climate Change
Taruna Idnani
Project Manager, Council for Business Sustainability
K Umamaheswaran
Consultant, Earth Science and Climate Change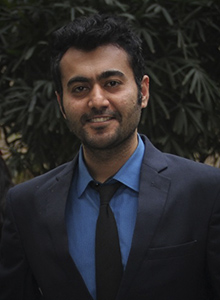 Pankaj Kalyani
Research Associate, Council for Business Sustainability
Vidhu Kapur
Associate Fellow, Earth Science and Climate Change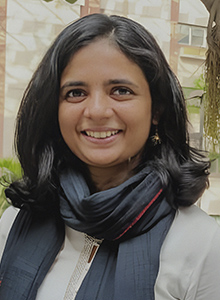 C P Veena
Research Associate, Earth Science and Climate Change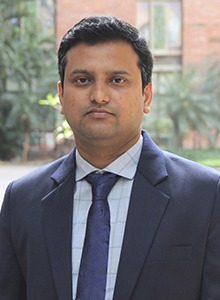 Prasoon Singh
Fellow, Earth Science and Climate Change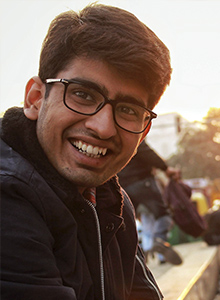 Shreyas Joshi
Communications Associate, Sustainable Development and Outreach
Recent Events
National Conference on COP27 Compass: Road To Sharm el-Sheikh
Virtual Dialogue on COP27 Negotiations: Road to Sharm el-Sheikh
Virtual Dialogue on Global Commons and Climate Action
Virtual Dialogues on Lifestyle and Sustainable Consumption