Tender No: TERI/MAT/2022–23/008 dt 27.01.2023
The Energy and Resources Institute (TERI), New Delhi invites quotes for weavers identification, co-funding mobilization, supply, installation & maintenance of DC Electricity based solar loom for Banarsi saree in UP
The detailed document can be viewed and downloaded as below:
Interested suppliers shall submit their bids manually on or before 21st February 2023, addressed to:
Manager – Materials
The Energy and Resources Institute
6C, Darbari Seth Block
IHC Complex, Lodhi Road
New Delhi - 110003
Tender No: TERI/MAT/2022–23/007 dt 14.01.2023
The Energy and Resources Institute (TERI), New Delhi invites quotes for weavers identification, co-funding mobilization, supply, installation & maintenance of Hybrid Solar Charging Unit for power looms in UP
The detailed document can be viewed and downloaded as below:
Interested suppliers shall submit their bids manually on or before 06th February, 2023, addressed to:
Manager – Materials
The Energy and Resources Institute
6C, Darbari Seth Block
IHC Complex, Lodhi Road
New Delhi - 110003
Call for Application - Clean Air Project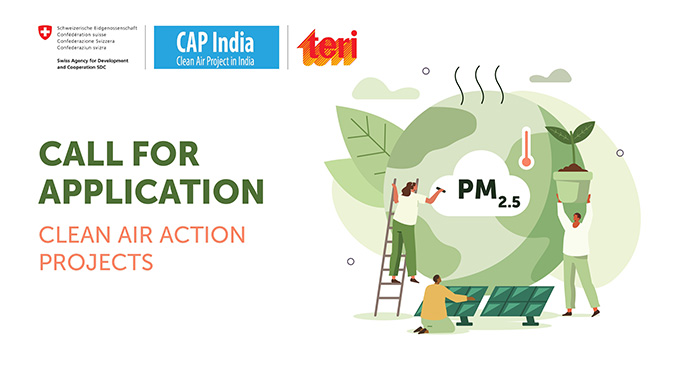 Clean Air Action project will comprise a set of activities implemented by the schools to improve the air quality in their surroundings. Students and teachers must design and implement these projects around their schools to change students'/community behaviour towards their immediate environment.
Objectives:
- Strive for behavioral change amongst the students towards better air quality
- Creating a multiplier effect and enhancing the learning of students on critical issues of air quality
- Strive to reach out to communities through student-teacher collaboration
The detailed instructions/ guidelines can be viewed and downloaded from below:
TERI signs MoU with Assam Agricultural University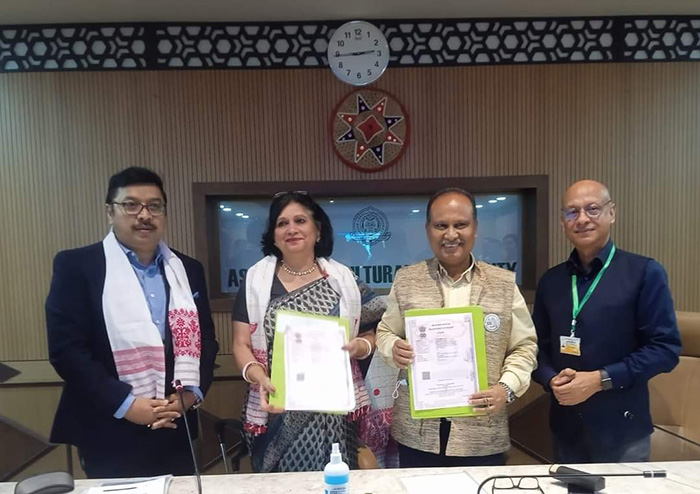 TERI and Assam Agricultural University (AAU) signed an MoU to collaborate on projects to improve life in the Northeastern region develop the agriculture sector and reduce carbon dioxide and other greenhouse gasses. The MoU was signed by Dr Dipankar Saharia, Senior Director, TERI, and Dr Ashok Bhattacharyya, Director, Research, AAU, in the presence of Dr Vibha Dhawan, Director General, TERI, and Dr Bidyut Chandan Deka, Vice Chancellor, AAU.
Request for quotation from media agency for World Sustainable Development Summit (WSDS) 2023
TERI invites quote from prospective bidders / media agencies to provide their services for the upcoming WSDS 2023
The detailed document can be viewed and downloaded as below:
Interested agencies shall submit their quotes manually or via email on or before 09th December, 2022, addressed to:
Communications and Stakeholder Engagement
The Energy and Resources Institute
6C, Darbari Seth Block
IHC Complex, Lodhi Road
New Delhi - 110003
Email:
sumit.bansal@teri.res.in
DG, TERI to chair G20's Think 20 Task Force 4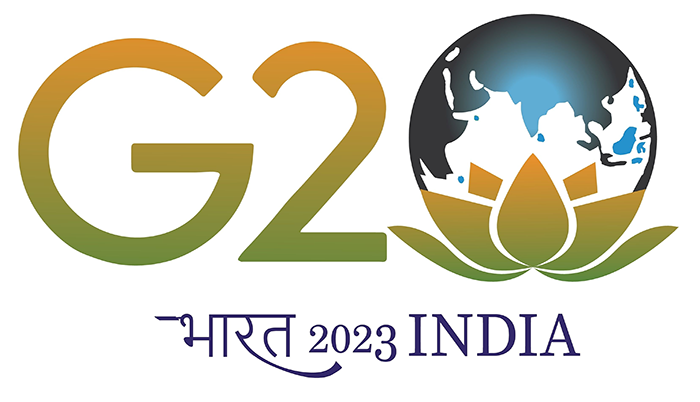 Dr Vibha Dhawan, Director General, TERI will be chairing the G20's Think 20 Task Force 4 on 'Refuelling Growth: Clean Energy and Green Transitions'. TERI will act as the host institution for this Task Force.
Discussions at the Task Force will focus on ways in which the green transition can be mainstreamed, the energy transition accelerated, and transition financing made more urgent and inclusive. It would also look into what can the G20 do in terms of providing technological assistance to reduce dependency on fossil fuels. Additionally, the Task Force will also deliberate on how can the green transition be just and sustainable for all the stakeholders ranging from households, citizens and companies.
From searching for channels to integrate green growth solutions into national development pathways to exploring instruments and institutions needed, domestically and globally, to ensure a swift energy transition in developing countries and building international collaborations, the following are the workstreams that Task Force 4 will be looking into-
Technology Transfer for Green Transitions
Climate Mainstreaming and Embedded Green Transition Policies
Role of MDBs, Blended Finance, New Instruments, and Private Capital
Assessment of Emerging Energy and Fuel Choices
G20 & International Partnerships
Dr Shailly Kedia, Associate Director, TERI to co-chair G20's Think 20 Task Force 3 on 'LiFE, Resilience & Values for Wellbeing'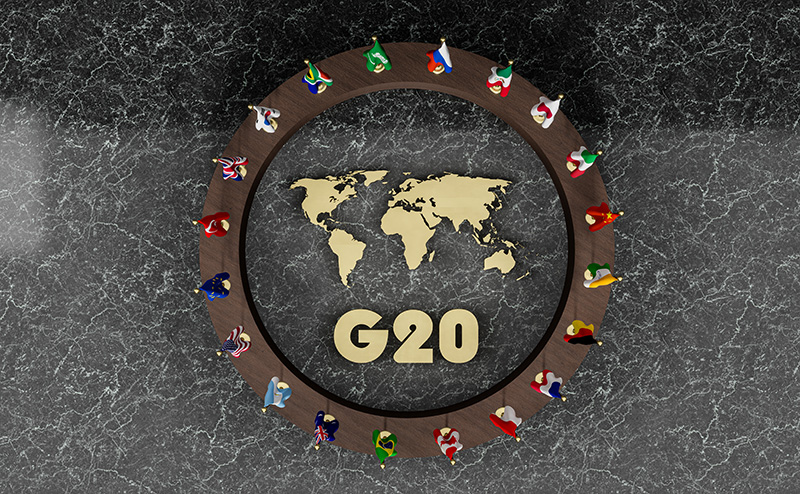 Dr Shailly Kedia, Senior Fellow and Associate Director, TERI will co-chair the G20's Think 20 Task Force 3 on 'LiFE, Resilience & Values for Wellbeing'. The Task Force will deliberate on the need to create a mass movement for sustainable consumption, where every citizen and stakeholder contributes to the green transition effort.
From discussions around the need of technologies, re-skilling initiatives, financial support through the development of robust, just, and inclusive economic systems, to exploring for a new measurement matrix of wellbeing beyond GDP, the following are the workstreams that the task force will be engaged in-
Workstreams:
LiFE and Promoting Sustainable Consumption
Building Integrity and Ethics into the Architecture of Financial Institutions
Growth Measurement and Approaches on Wellbeing
Catalysing Investments for Disaster Resilient Infrastructure, Cities, and Societies
TERI's TADOX® Technology won FICCI Water Award 2022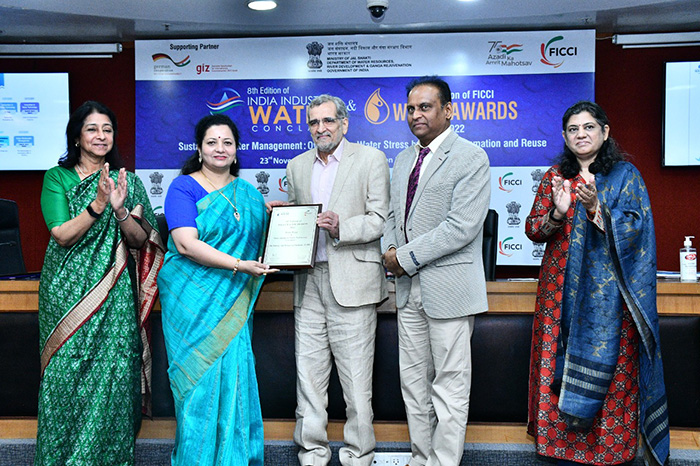 TERI's Advanced Oxidation Technology TADOX® for wastewater treatment and reuse was the winning entry under the 'Innovations in Water Technology' category of the prestigious FICCI Water Awards 2022.
Dr Nupur Bahadur, the brain behind TADOX®, and TERI Senior Fellow received the award on behalf of TERI during the 10th edition of the FICCI Water Awards Ceremony and the inaugural function of the 8th Edition of the India Industry Water Conclave held on 23rd Nov. 2022 at the FICCI Headquarters in New Delhi.
Federation of the Indian Chambers of Commerce & Industry (FICCI) constituted the FICCI Water Mission in 2011, under the Chairmanship of Ms. Naina Lal Kidwai. It organizes every year the prestigious FICCI Water Awards, which is the most iconic recognition for Water Leaders and Organisations who have made a significant contribution to National Missions, have made an impact in society through indigenous efforts, and substantially contributed towards achieving UN SDG 6.
The event marked the presence of the Chief Guest, Mr. Suman Bery, Vice Chairman, NITI Aayog; Dr Mihir Shah, Former Member-Planning Commission, Govt. of India & Chairman, FICCI Water Awards Jury; Mr. G. Asok Kumar, DG NMCG; Ms. Naina Lal Kidwai, Chair-FICCI Water Mission; Ms. Jyoti Vij, Dy. Secretary General-FICCI & other stalwarts from the corporate world.
Training Program on Nutrition Security in Mukteshwar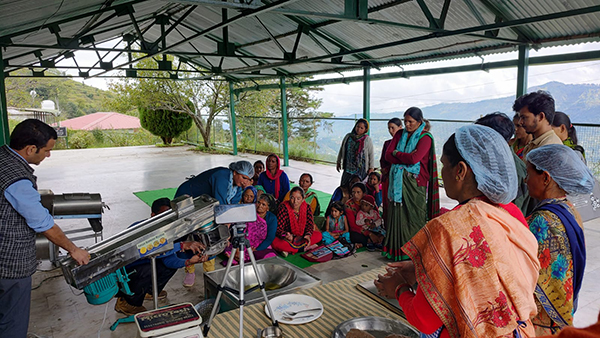 As a pilot, TERI is implementing a project in Mukteshwar and nearby villages under the Food and Land Use Coalition (FOLU) India with the aim to create an ecosystem to enhance the micronutrient content of food supplements. It is being done through promotion of diverse, healthy diets by expanding dietary components of the existing programs such as the Mid-Day Meal Scheme and Integrated Child Development Scheme. To take the message across, a one-day training program was organized by TRISHA (TERI's Research Initiative at Supi for Himalayan Advancement) at Supi in Mukteshwar. The workshop was held for women Self-help Groups (SHGs) functioning at the village level. Five SHGs and 23 members in all participated in the training program that was re[resented by the SHGs Saraswati, Mahila Mangal Dal, Nav Jyoti and Ujager Self Help Groups from Sunkiya Village, Mukteshwar, Nainital.
Dr Narayan Singh, Associate Fellow, TERI, briefed the participants about TRISHA's work and the nutritional project. Resource person Neema Bagadwal trained the participants on the hygienic and scientific production of ragi granola bar and other products. Local expert Mr LS Negi raised awareness among the participants on locally available materials and their suitability for quality product making.
Mr Praveen Sharma, TERI, introduced the participants to the processing techniques of TERI's brand Supi Sugandh which is an initiative that seeks to support farmers, while TERI's Mr Bachi Singh Gaira also trained participants. The training program was recorded by Kumaon Vani, TERI's Community Radio in Mukteshwar.
Inauguration of Portable Cold Storage Project in Assam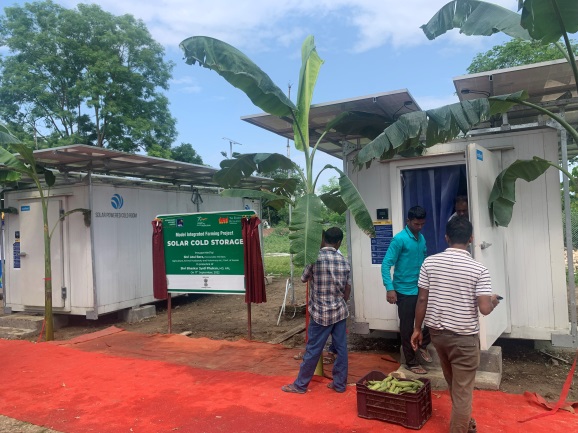 TERI, as part of Numaligarh Refinery Limited's CSR initiative, has established portable solar cold storages in rural areas of Assam. The cold storages aim to enhance the income of stakeholders including farmers, vegetable and fruit cultivators, flower growers, shopkeepers, and vendors by getting better value for their produce and reducing wastage.
The portable solar cold storages were inaugurated in the presence of Mr Atul Bora, Minister of Agriculture, Animal Husbandry & Veterinary, Government of Assam and Mr Bhaskar Jyoti Phukan, Managing Director, Numaligarh Refinery Limited on September 17, 2022.
 
 
 
National Award for Best Overall Excellence in CSR and Sustainability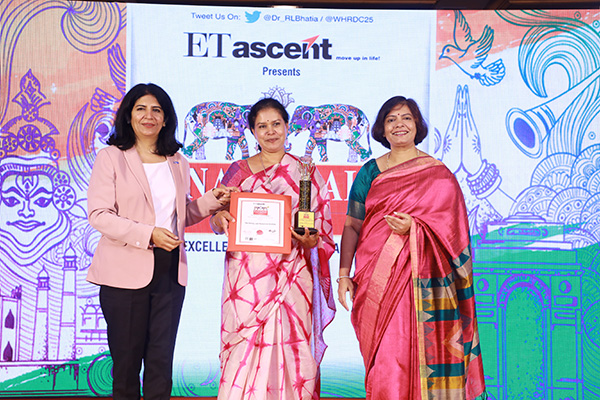 TERI's CSR team's efforts in furthering corporate social responsibility and sustainability for a diverse range of stakeholders and especially the community have been recognised at the national level by The Economic Times through their "National Award for Best Overall Excellence in CSR and Sustainability".
The Economic Times National CSR and Sustainability Awards recognize passionate leaders and organizations that have been working towards a better future. The Economic Times CSR awards 2022 recognize the best of the organization in the country who have established credentials and have demonstrated exemplary work.
 
Samanvaya: Make Every day Earth Plastic Free Day
3 July 2022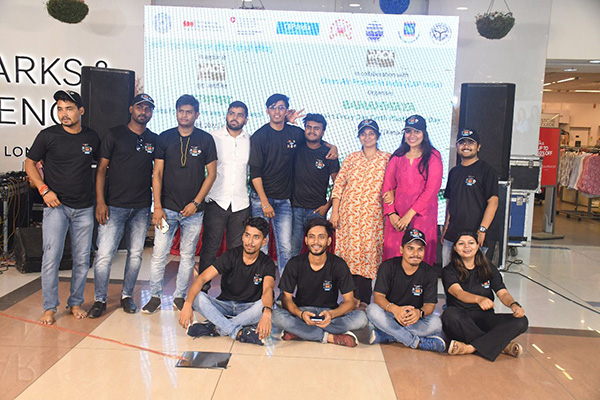 The Energy and Resources Institute, along with IIT Kanpur organized an awareness event, 'Samanvaya: Make Every day Earth Plastic-Free day', on July 3, 2022, as a part of the Clean Air Project in India (CAP India), supported by the Swiss Agency for Development and Cooperation (SDC).
Organized at Z-square Mall in Kanpur, the event aimed to sensitize the city's residents on the sources, impacts, and mitigation measures of plastic pollution, climate change, and air pollution. The one-day event promoted public awareness and facilitated a dialogue on pressing environmental issues like plastic pollution, climate change and air pollution through engaging activities like street play and quiz competitions based on subject matter relevant to environmental wellbeing. Additionally, a signature pledge was set up on the theme of 'Make Earth Plastic Free' which received overwhelming participation from the public. The event successfully reached out to more than 5000 people.
Samanvaya was organized as a run-up to the Government of Uttar Pradesh's popular campaign RACE, a five-day-long event launched in collaboration with Kanpur Municipal corporation as an initiative to make Uttar Pradesh Single-use Plastic-free. RACE stands for – reduction in plastic usage, awareness among masses, circular solution to disposal and engagement of one and all.
TERI organizes Samanvay in Lucknow
3-4 June 2022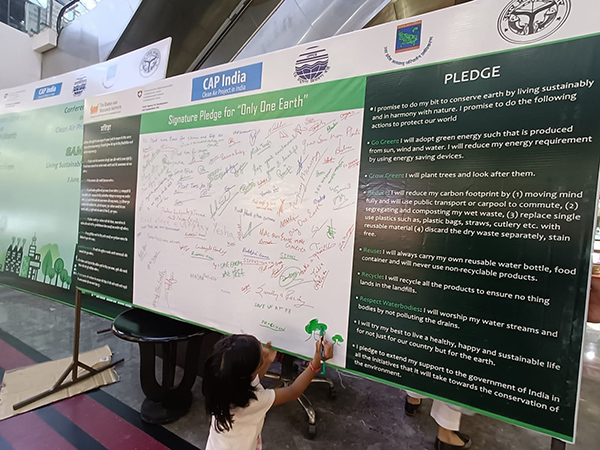 The Government of Uttar Pradesh organized the Conference of Panchayat, 2022 on June 5, 2022, with an objective to create awareness and ensure the implementation of an action plan related to climate change mitigation and adaptation at the level of Gram Panchayats. The event also recognized the effort of 27 climate change sensitive districts.
As a run-up to the event, TERI with support from the Swiss Agency for Development and Cooperation SDC under CAP India Project organized Samanvay on June 3–4, 2022 on the theme of 'Only One Earth, Living Sustainably in Harmony with Nature'. The objective of the event was to create awareness among residents of Lucknow on climate change, including, air pollution, its impacts, and measures to mitigate the same. The event was conducted at Wave and Cinepolis Malls in Lucknow on June 3, 2022, and at Janeshwar Mishra Park and Lohia Park on June 4, 2022.
TERI signs MoU with Italy-based EURAC Research
Italy-based EURAC Research and The Energy and Resources Institute (TERI) on Tuesday signed a Memorandum of Understanding to collaborate in the fields of innovative agriculture, sustainable regional development, renewable energy, energy efficiency, social development and climate change action.
The EURAC-TERI partnership will focus on-
Sustainable regional development, in particular with regards to agriculture and horticulture and within the context of disaster risk management
Increasing energy efficiency on the supply and demand side and in buildings;
Development and implementation of Renewable energies for productive uses and income generation at industrial level and in households
Implementing sustainable energy policies and regional partnerships
Capacity building in the field of agriculture, horticulture, renewable energy, energy efficiency and climate change risk assessment and climate change adaptation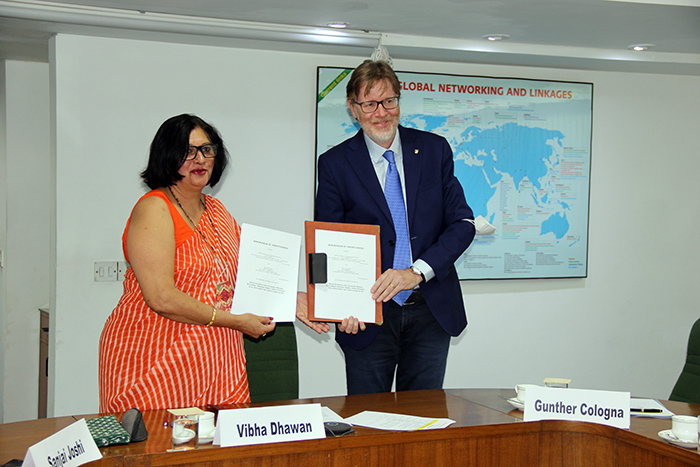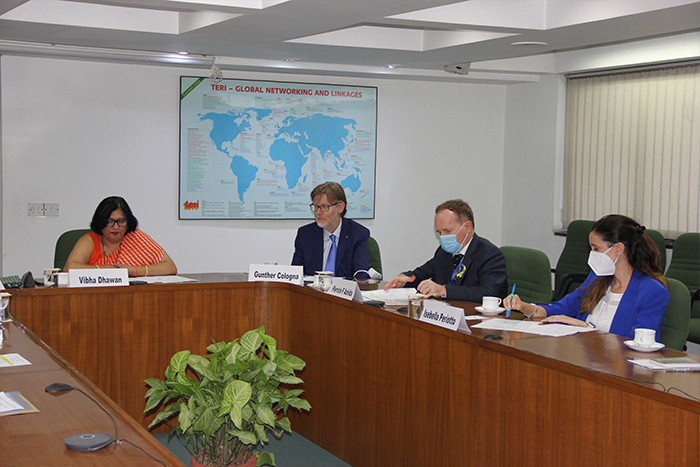 In her address, Dr Vibha Dhawan, Director General, TERI, said, "The UN Sustainable Development Goals (SDGs) adopted by all United Nations Member States in 2015 provides a shared blueprint for peace and prosperity, for people and the people, now and into the future. These goals are a call for urgent action by all countries in a global partnership, and this partnership includes not just governments, but also civil society, scientific community, academics and business houses."
Dr Gunther Cologna, Director Eurac Research, signed the MoU for EURAC Research, while Dr Roland Psenner, President, Eurac Research, took part in the ceremony virtually.
A delegation of the European Union in India and Embassy of Italy were present during the MoU signing.
Mr Pierrick Fillon-Ashida, First Councellor, Delegation of the European Union in India, highlighted the importance of working together and the synergies in the areas of climate change, agriculture, research and student exchange programs, social development and environment. Dr Vivek Dham, Policy Officer from EU, highlighted how TERI has played a key role at national and global platforms.
Ms Isabella Periotto, Counsellor, Embassy of Italy, highlighted the work that her country has been doing in the sectors of environment, knowledge exchange, climate change, education and environment.
The World Economic Forum has chosen TERI as one of the thirteen innovative organisations working to conserve and restore India's forest landscapes.
TERI has been recognised for its patented and innovative mycorrhizal technology. It acts as a biofertilizer, as well as aids the restoration of abandoned fly ash ponds, chlor-alkali ash dumps and land loaded with distillery effluents.
The technology enables better water and nutrient uptake from the soil to the plants and assists roots in soil aggregation. It is particularly useful in the reclamation of barren land and improving productivity.
It has been used to reclaim barren land and improve productivity in Delhi, Chhattisgarh, Andhra Pradesh, Gujrat, UAE, and Qatar.
To know more about the top innovators who are conserving and restoring India's forest landscapes, go to
UNEP and TERI join forces to advance sustainable development
The United Nations Environment Programme (UNEP) and the Energy and Resources Institute (TERI) have signed a Memorandum of Understanding (MoU) aligned with the UN 2030 Agenda for Sustainable Development to promote green technologies, advance cutting-edge policies and build capacity to meet humankind's environmental challenges.
UNEP's collaboration with TERI aims to foster the common objective of science-based solutions to environmental challenges and will undertake the following initiatives under the MOU to meet this vision.
Scan for and provide the latest and most up-to-date and relevant findings and research related to environmental innovation.
Support frontier assessments of innovations, including cutting-edge technologies and nature-based solutions.
Develop data infrastructure and standards for management, collection, dissemination, and analytics of environmental information to provide insights into decision-making processes.
Conduct joint assessments, undertake scanning processes for the most suitable and environmentally friendly technologies and determine the necessary enabling conditions (including governance) for scalability at the local, national, and global levels.
TERI is a policy research institute that aims to create innovative solutions in energy, the environment and sustainable development. UNEP has a mandate to provide timely, scientifically credible and policy-relevant environmental assessments for decision-making to advance the 2030 Agenda.
TERI wins the Pathfinder Award for innovation in nature conservation
15 November 2021
TERI's conservation efforts in Nagaland have been recognised with the prestigious Pathfinder Award for innovation in nature conservation. The awards, organised by the International Union for Conservation of Nature (IUCN) and United Nations Development Programme (UNDP), is a recognition of TERI's efforts at community conservation conducted along with partners in the Northeastern state. The institute's work on 'Strengthening Community Conservation in a Biodiversity Hotspot' explores solutions involving village communities as well as rejuvenating traditional conservation practices.
TERI's work was chosen from over 400 nominations across four categories and the award ceremony was held online on November 15.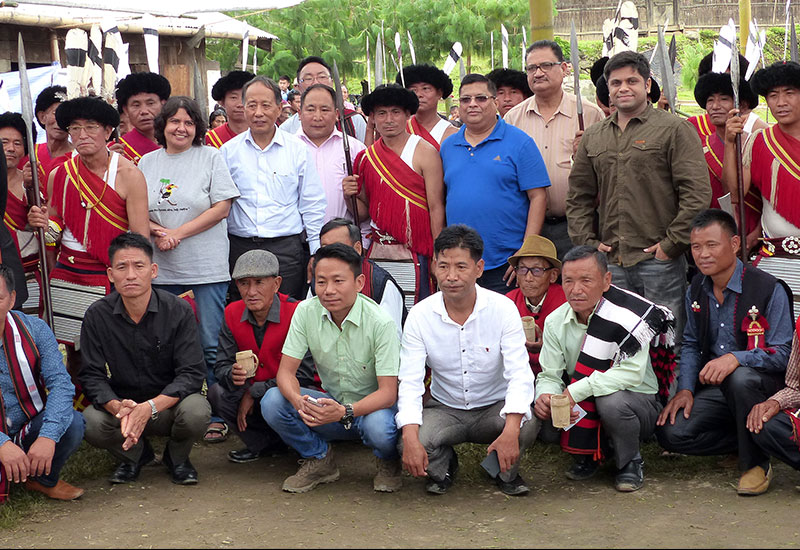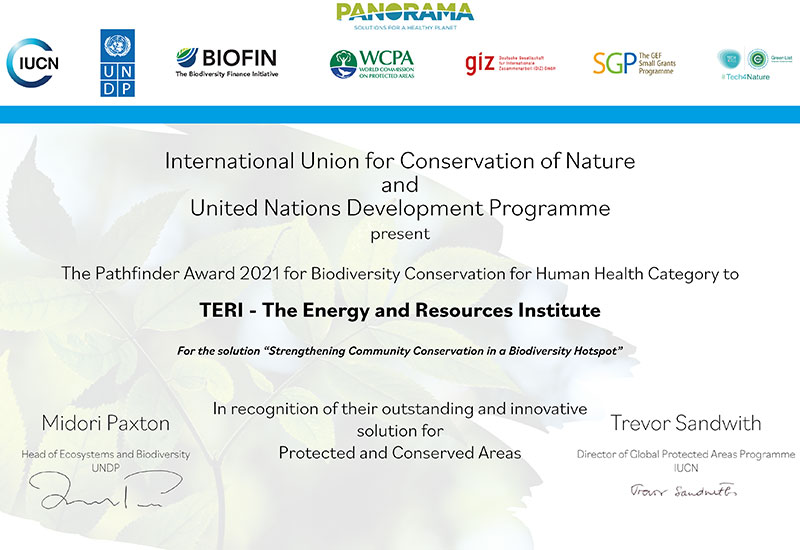 TERI's Centre for Biodiversity and Ecosystem Services has been working extensively in Nagaland since 2014. It had carried out a milestone survey which revealed that 407 out of 1428 villages had Community Conservation Areas (CCAs), a practice by which inviolate areas are declared as sanctuaries by the communities in response to forest degradation and loss of wildlife.
The team also implemented a pilot project along with the village communities of Sukhai, Kivikhu and Ghukuiye of Zunheboto district, in which CCAs were rejuvenated through traditional conservation practices. The project played a key role in enhancing sustainable use of biological resources, as well as effective conservation. Around 222 species of birds, and 200 species of butterflies were documented and protected as 939 hectares were declared CCAs, thereby becoming areas where hunting and destructive fishing are banned. The traditional knowledge of communities, mostly oral in nature, has been documented in a People's Biodiversity Register as part of the project.
Dr Vibha Dhawan takes charge as Director General, TERI
5 March 2021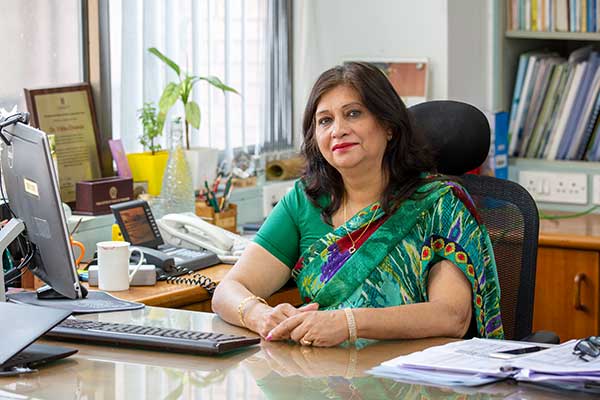 Dr Vibha Dhawan, Senior Programme Director, TERI has taken charge as the Director General of TERI from March 1, 2021. She takes over from Dr Ajay Mathur, consequent to his election as the Director General of the International Solar Alliance.
Dr Vibha Dhawan is associated with The Energy and Resources Institute since 1985. She also served as the Vice-Chancellor of TERI School of Advanced Studies from 2005-2007. She is a Fellow of the National Academy of Sciences, India.
"I am honoured to lead TERI. We stand on the strong foundation of four decades of knowledge and innovation in the field of sustainable development. Together with our invaluable human resource and strong support of partners, I am confident of the pivotal role that TERI will play in accelerating India's transition to a cleaner and sustainable future", said Dr Dhawan.
Dr Dhawan is actively involved in research as well as policy development, both at the national and international level. She is a task force member of a number of committees of the Department of Biotechnology (DBT), the Biotechnology Industry Research Assistance Council (BIRAC), the Biotech Consortium India Limited (BCIL) etc.
She is currently serving as Adjunct Professor, Consul General South Asia Partnership, Michigan State University. She has successfully completed a number of international assignment such as co-ordinator for the Asia Pacific Consortium on Agriculture Biotechnology (APCoAB); Advisor to Director General, The International Maize and Wheat Improvement Centre (CIMMYT); and Deputy Director, Research Partnerships & Co-ordination with the Borlaug Institute for South Asia. She has served on the boards of prestigious organizations in India and overseas including Jawahar Lal Nehru University, Ambedkar University, Ayurvet Foundation and Centre for Agriculture and Bioscience International (CABI).
Dr Dhawan as a researcher was instrumental in the establishment of the highly successful Micropropagation Technology Park at TERI. Her recent research interests are in the area of biofuels. She is currently the coordinator of the DBT-TERI Centre on Integrated Production of Advanced Biofuels and Biocommodities.
She has authored 6 books and over 50 publications.