Tender Notice - Rejuvenation of ponds in Rewari, Haryana
The Energy and Resources Institute (TERI), New Delhi invites quotes for the Water Conservation through Rejuvenation of Pond with Participatory Community Engagement.
The detailed document can be viewed and downloaded as below:
Interested suppliers shall submit their bids manually on or before 31st January, 2022, addressed to:
Manager - Materials
The Energy and Resources Institute
6C, Darbari Seth Block
IHC Complex, Lodhi Road
New Delhi - 110003
India
TERI wins the Pathfinder Award for innovation in nature conservation
15 November 2021
TERI's conservation efforts in Nagaland have been recognised with the prestigious Pathfinder Award for innovation in nature conservation. The awards, organised by the International Union for Conservation of Nature (IUCN) and United Nations Development Programme (UNDP), is a recognition of TERI's efforts at community conservation conducted along with partners in the Northeastern state. The institute's work on 'Strengthening Community Conservation in a Biodiversity Hotspot' explores solutions involving village communities as well as rejuvenating traditional conservation practices.
TERI's work was chosen from over 400 nominations across four categories and the award ceremony was held online on November 15.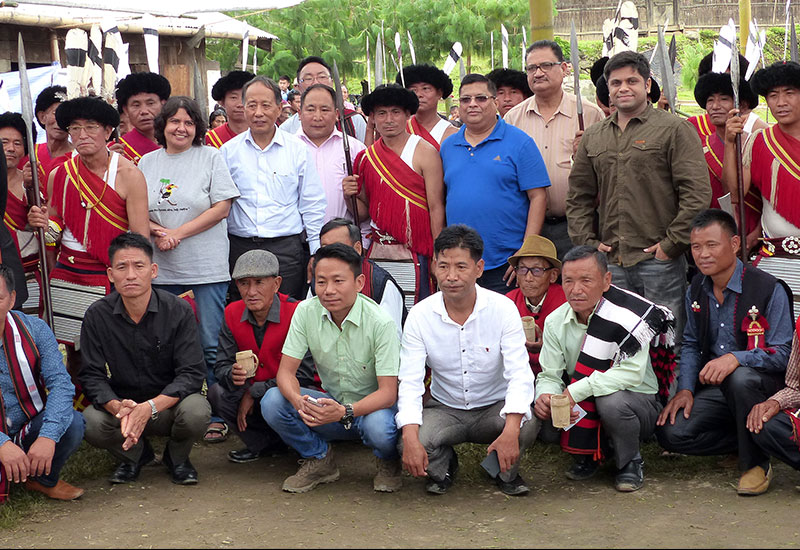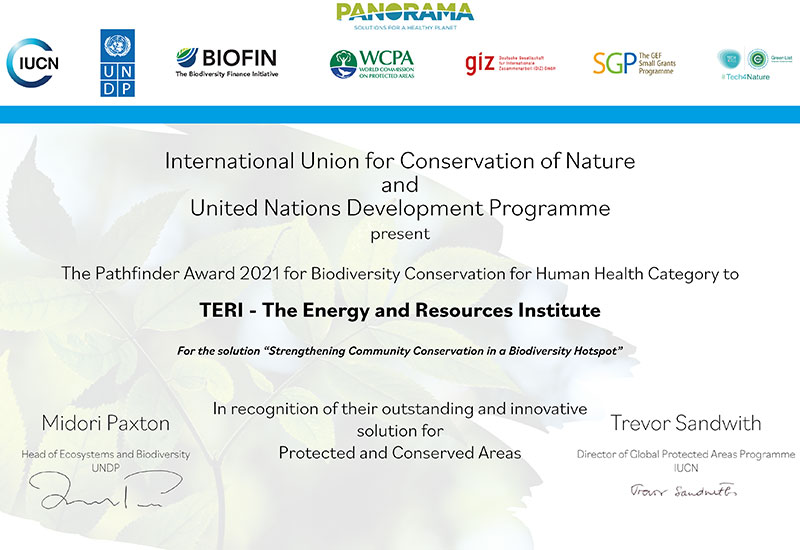 TERI's Centre for Biodiversity and Ecosystem Services has been working extensively in Nagaland since 2014. It had carried out a milestone survey which revealed that 407 out of 1428 villages had Community Conservation Areas (CCAs), a practice by which inviolate areas are declared as sanctuaries by the communities in response to forest degradation and loss of wildlife.
The team also implemented a pilot project along with the village communities of Sukhai, Kivikhu and Ghukuiye of Zunheboto district, in which CCAs were rejuvenated through traditional conservation practices. The project played a key role in enhancing sustainable use of biological resources, as well as effective conservation. Around 222 species of birds, and 200 species of butterflies were documented and protected as 939 hectares were declared CCAs, thereby becoming areas where hunting and destructive fishing are banned. The traditional knowledge of communities, mostly oral in nature, has been documented in a People's Biodiversity Register as part of the project.
Dr Vibha Dhawan takes charge as Director General, TERI
5 March 2021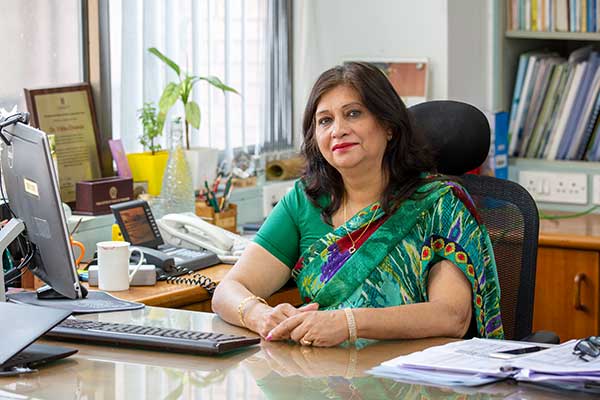 Dr Vibha Dhawan, Senior Programme Director, TERI has taken charge as the Director General of TERI from March 1, 2021. She takes over from Dr Ajay Mathur, consequent to his election as the Director General of the International Solar Alliance.
Dr Vibha Dhawan is associated with The Energy and Resources Institute since 1985. She also served as the Vice-Chancellor of TERI School of Advanced Studies from 2005-2007. She is a Fellow of the National Academy of Sciences, India.
"I am honoured to lead TERI. We stand on the strong foundation of four decades of knowledge and innovation in the field of sustainable development. Together with our invaluable human resource and strong support of partners, I am confident of the pivotal role that TERI will play in accelerating India's transition to a cleaner and sustainable future", said Dr Dhawan.
Dr Dhawan is actively involved in research as well as policy development, both at the national and international level. She is a task force member of a number of committees of the Department of Biotechnology (DBT), the Biotechnology Industry Research Assistance Council (BIRAC), the Biotech Consortium India Limited (BCIL) etc.
She is currently serving as Adjunct Professor, Consul General South Asia Partnership, Michigan State University. She has successfully completed a number of international assignment such as co-ordinator for the Asia Pacific Consortium on Agriculture Biotechnology (APCoAB); Advisor to Director General, The International Maize and Wheat Improvement Centre (CIMMYT); and Deputy Director, Research Partnerships & Co-ordination with the Borlaug Institute for South Asia. She has served on the boards of prestigious organizations in India and overseas including Jawahar Lal Nehru University, Ambedkar University, Ayurvet Foundation and Centre for Agriculture and Bioscience International (CABI).
Dr Dhawan as a researcher was instrumental in the establishment of the highly successful Micropropagation Technology Park at TERI. Her recent research interests are in the area of biofuels. She is currently the coordinator of the DBT-TERI Centre on Integrated Production of Advanced Biofuels and Biocommodities.
She has authored 6 books and over 50 publications.