Supporting Enhancement in India's NDC Ambition
---
Under this project, TERI will provide policy-relevant, cutting-edge research and analysis and thought leadership required for supporting an enhancement in India's NDCs under the Paris Agreement.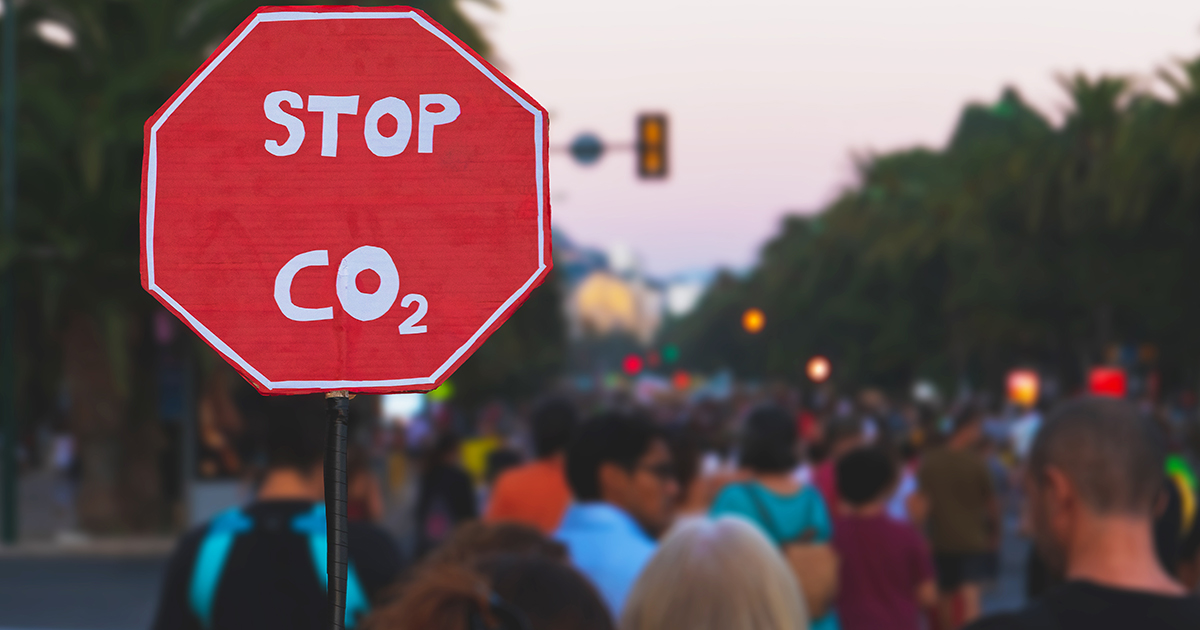 Strengthening India's Nationally Determined Contributions (NDC) will require showing that further ambition is possible in sectors that are currently at the core of India's policy strategy (power), as well as expanding the NDCs to newer sectors currently not covered (transport, industry). It will also require establishing stronger analytical and policy links between India's development and sustainability agendas, particularly in crucial sectors such as agriculture, manufacturing, and urban development. It will also require creating, through international dialogue, enough confidence among Indian policy makers that other major economies are also considering enhanced NDCs.
With support from Children's Investment Fund Foundation (CIFF), TERI will produce policy-relevant, cutting-edge research and analysis and thought leadership required for supporting an enhancement in India's NDCs under the Paris Agreement.
TERI will support the government with well-informed policy analysis on critical areas, especially on the development of a long-term greenhouse gas reduction strategy and the industrial decarbonisation pathway. The programme will also involve convening different groups that can assist with building consensus around the emerging pieces of analysis and conclusions. These convenings would provide a place for assembling different line ministries, and international and domestic climate policy experts to enable dialogue and synthesis that takes into account the influence of different sectors on the overall objective of NDC enhancement.
The project consists of the following components
---
Circular economy for plastics in India: A roadmap
Report Authors: Shilpi Kapur Bakshi, Mehar Kaur, Shweta Gautam
The plastic circularity roadmap aims to decouple plastic production from virgin fossil fuel, and incentivise its reduce, reuse, and recycling, thus bringing down plastic waste as well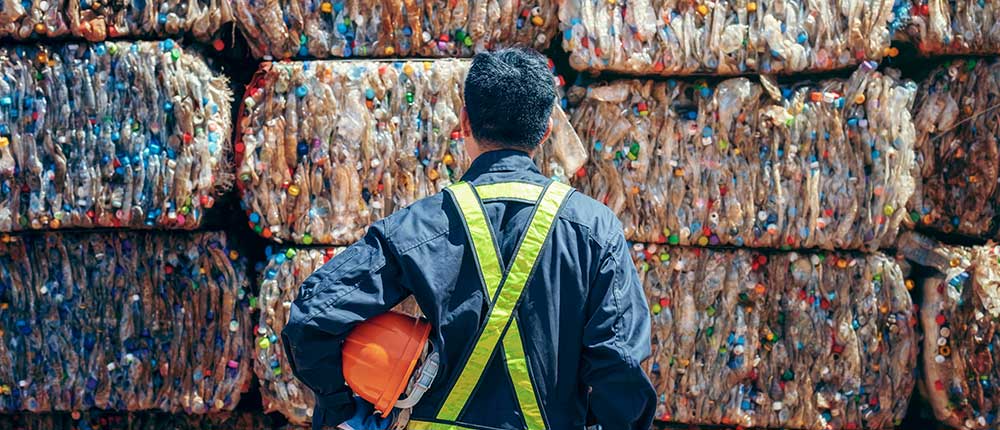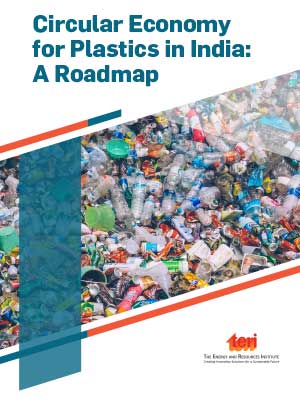 Download
The plastic value chain spans from the extraction of raw material for plastic production over several steps, all the way to the end-of-life management and disposal of plastic waste. The value chain is extremely carbon intensive both on the demand and supply side. In addition, the existing waste management practices in India are unable to support the urban waste generated from plastic, which is becoming a major issue. This poses a significant challenge as the world aims to limit global warming below 2°C. In hopes of achieving emission reduction targets, the industry sector has been focusing on reducing the sectoral greenhouse gas (GHG) emissions from production (supply-side) of widely used resources such as steel, cement, and plastics. However, achieving the targets required to keep global warming below 2°C is possible only when reduction in supply-side emissions is complemented with demand-side management.
The report 'Circular Economy for Plastics in India: A Roadmap', prepared by TERI with support from the Children's Investment Fund Foundation (CIFF), was released at the WSDS 2021 Business Track- Collaborative platforms to fast-track India Inc.'s 'race to zero' emissions. The report identifies opportunities across the entire value chain of plastics with specific focus on the downstream issues of avoiding waste and fostering reuse and recycling. Drawing upon the learning from existing best practices across the world, the roadmap details the potential impact of the measures which include use of recycled plastics and waste as a substitute for virgin polymers, eco-design to reduce absolute material consumption and ease of disassembly of final product from demand and supply sides, under three circularity scenarios for India: Business as Usual (BAU), Moderate, and High ambition Resource Efficiency (RE) and Circular Economy (CE).
The report has three key objectives supported by measurable action plans that look into:
Adopting sustainable material solutions – use of bio-based polymers, substitution of virgin polymer with recycled polymer, and dematerialisation of plastic products.
Increasing supply of good quality secondary plastics feedstock (recycled plastics); and
Invent, innovate, and encourage alternative uses of problematic plastic waste.