Supporting Enhancement in India's NDC Ambition
---
Strengthening India's NDC will require showing that further ambition is possible in sectors that are currently at the core of India's policy strategy (power), as well as expanding the NDC to new sectors currently not covered by the NDC (transport, industry). Strengthening India's NDC will also require establishing stronger analytical and policy links between India's development and sustainability agendas, particularly in crucial sectors like agriculture, manufacturing, and urban development. It will also require creating, through international dialogue, enough confidence among Indian policy-makers that other major economies are also considering enhanced NDCs.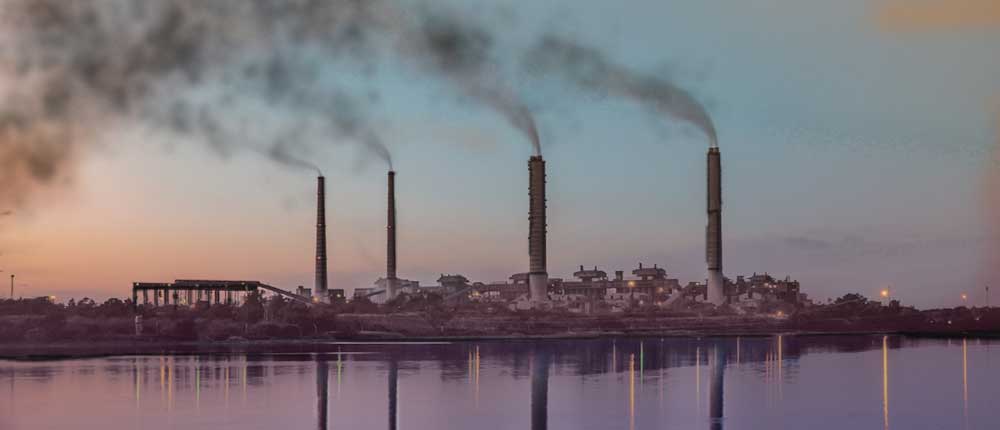 With support from Children's Investment Fund Foundation (CIFF), TERI will produce policy-relevant, cutting-edge research and analysis and thought leadership required for supporting an enhancement in India's Nationally Determined Contributions (NDCs) under the Paris Agreement.
TERI will support the Government with well-informed policy analysis on critical areas, especially on the development of a long-term GHG reduction strategy and the industrial decarbonisation pathway. The programme will also involve convening different groups that can assist with building consensus around the emerging pieces of analysis and conclusions. These convenings would provide a place for assembling different line ministries, and international and domestic climate policy experts to enable dialogue and synthesis that takes into account the influence of different sectors on the overall objective of NDC enhancement.
Below are some of the activities planned under the project:
India's Mid-Century Strategy for India:
A marked shift in India's domestic policy will be required across sectors in order to achieve Net Zero emissions by 2050. This activity will delve on the question whether net zero emissions are possible by 2050. The activity will highlight key climate actions in high emitting sectors in India that will take India on the path to achieve net zero emissions by 2050 along with challenges.
Low carbon industrial transition strategy for India:
Indian industry contributes to a significant portion of the total GHG emissions. Within the industry sector, there are many sub-sectors, which are highly energy intensive and have been categorized as harder to abate. The work under this activity focuses on deepening the understanding in the (i) steel sector, (ii) petrochemicals with a focus on plastics recycling, and (iii) use of hydrogen as a cleaner fuel.
Pathways to Transition to Zero Emissions In India's Power Sector by 2050:
The power sector represents the largest share of Indian energy-related CO2 emissions, and at the same time is essential for India's economic development and providing improved livelihoods to the Indian people. Currently, the power sector is experiencing a transition towards higher shares of renewables, based on the economic competitiveness of renewables projects versus alternative sources of generation. This activity will establish a comprehensive shared understanding of the options achieving close to zero emissions in the power sector by 2050.
Just Transition:
The NDC goals would require transition to cleaner energy, industries, low carbon transport, enhanced forest resources, among others. This will have impacts on the economy in both positive and negative ways. The nature of such socio-economic impact will vary with the location, value chain, level of skills and gender. All activities under this project will integrate a consideration of just transition, however this activity will involve an assessment of the socio-economic impacts of the transition at the macro-level covering all sectors, as well as develop bottom-up case studies in one or more sectors to enable policy makers to develop strategies for inclusive sustainable development.
NDC Enhancement Forum:
The project will involve convenings of different groups to build consensus around the emerging pieces of analysis and conclusions. On 2nd April 2020, TERI organised a discussion titled 'Big Picture 2050: Shared Vision for India's Growth and Low-Emissions Development' on high-level summary of actions required to achieve net zero emissions by 2050. A follow-up discussion is scheduled to be held on 30th April 2020.
Enhancing forest sink through Forestry in India:
This activity will aim to provide pathways and strategies for Forestry Sector NDC goal of creation of additional carbon sink of 2.5 to 3 bn Tonnes of Co2 equivalent through additional Forest and Tree Cover by 2030.This activity will further assess socio-economic benefits of this pathway, with particular focus on sustainable forest management, rural livelihoods, and landscape resilience.
Options for enhancing low-carbon Transport in India:
This activity will aim to assess the potential and impact of electrification in the land transport sector on GHG emissions with possible local benefits of improved ambient air quality at the local level. It will also look into the infrastructure aspects of electrification specifically charging infrastructure. Further, it will look at the role of railways in achieving low-carbon transport by understanding the electrification potential through shift from diesel locomotive to electric locomotive in carrying passengers and freight.
Options for mitigating emissions from Fertilizer Use and enhancing Land quality:
This activity will develop different scenarios of fertilizer use in the agriculture sector, its implications for GHG emissions and impacts on Land. With an aim to reduce the emissions and minimise the negative impact on land, this activity will develop mid-term and long-term strategies including technology intervention. This will be done at three levels: the crop level, the farm system level and at the level of food systems. Specific case studies on the identified key technological innovations will be developed along with socio-economic impact assessment of the successful key technological innovations.
---
The Potential Role of Hydrogen in India – 'Harnessing the Hype'
Report Authors: Will Hall, Thomas Spencer, G Renjith, Shruti Dayal
By 2030, costs of "green hydrogen" from renewable energy will fall more than 50% and will start to compete with hydrogen from fossil fuels, the report says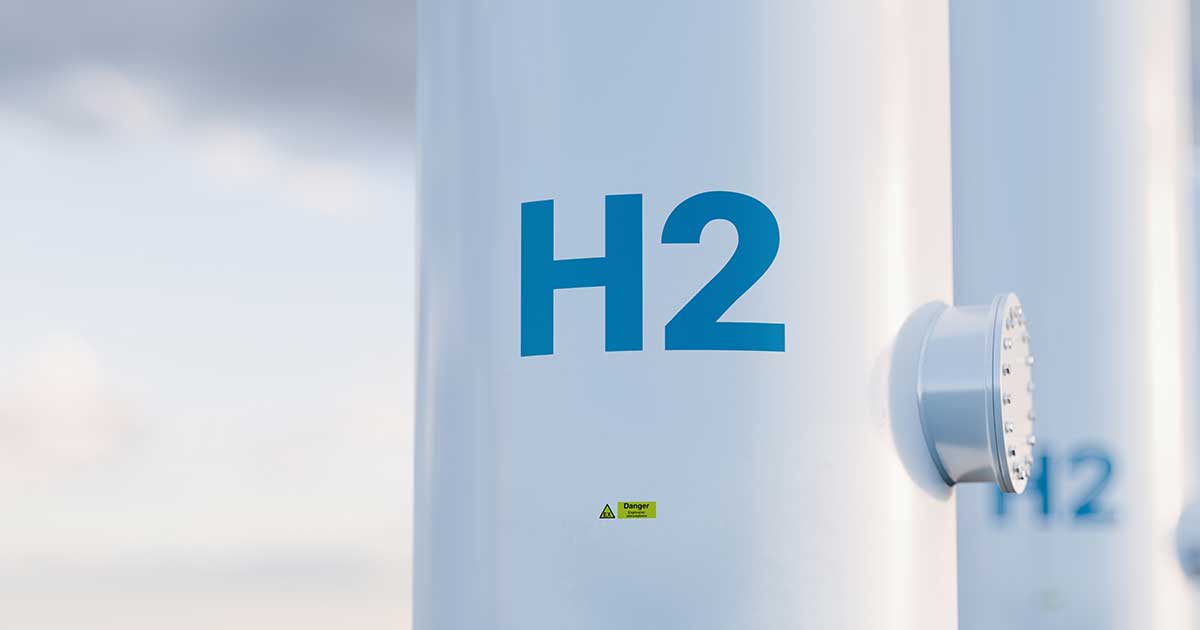 Hydrogen has long been the 'fuel of the future' but has to-date never quite made it as a major player in the energy system. Today, a number of key developments suggest that the time for a substantial role for hydrogen in the energy system has come. First, concern about global climate change is increasing, and it is becoming clear that decarbonisation of the energy system necessitates new low carbon fuels and chemical feedstocks.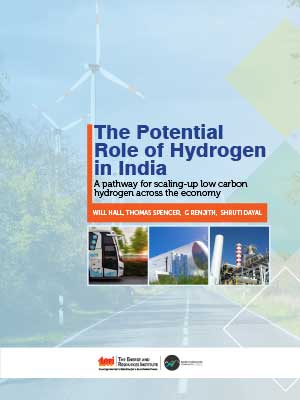 Download
Second, technology innovation in electrolysers and electricity generation from zero-carbon renewables is making the prospect of abundant low carbon hydrogen realistic.
This report provides a comprehensive assessment of the scope for deploying hydrogen in the Indian energy system, with the goals of achieving sustainable, secure and affordable energy for all. It gives a techno-economic assessment of the full range of potential production routes. It examines the potential for hydrogen to be competitive with existing fuels in major energy consuming sectors like industry and transport. It also studies the role of hydrogen as a storage option in the power system, helping to provide long-term storage for renewable energy. Finally, the report gives an overview of the cross-cutting issues related to hydrogen deployment, including a detailed modelling exercise of the potential to supply hydrogen based on variable renewables to India's industrial clusters.
The report comes up with nine key conclusions:
A virtuous circle for hydrogen technology is emerging
Demand can grow five-fold by 2050, but supportive policy is still required to derive the full benefits of hydrogen
By 2030, costs of "green hydrogen" from renewables will fall more than 50% and will start to compete with hydrogen from fossil fuels
Hydrogen is not always the most efficient option, and its use should be reserved for cases where no alternatives exist
In industry, hydrogen can start to compete with fossil fuels in certain applications already by 2030
In transport, even in heavy duty segments, BEV vehicles will become very competitive, reducing the use of H2 to very long-distance transport
In power, H2 could provide an important source of seasonal storage, but is expensive and only required in high RE systems
Green hydrogen production could require around 1000 TWh of green electricity by 2050, placing further pressure on power system decarbonisation
Constant H2 supply to industry is possible and cost-effective with VRE, but open access RE, curtailment and H2 storage characterise the optimal system
---
Circular economy for plastics in India: A roadmap
Report Authors: Shilpi Kapur Bakshi, Mehar Kaur, Shweta Gautam
The plastic circularity roadmap aims to decouple plastic production from virgin fossil fuel, and incentivise its reduce, reuse, and recycling, thus bringing down plastic waste as well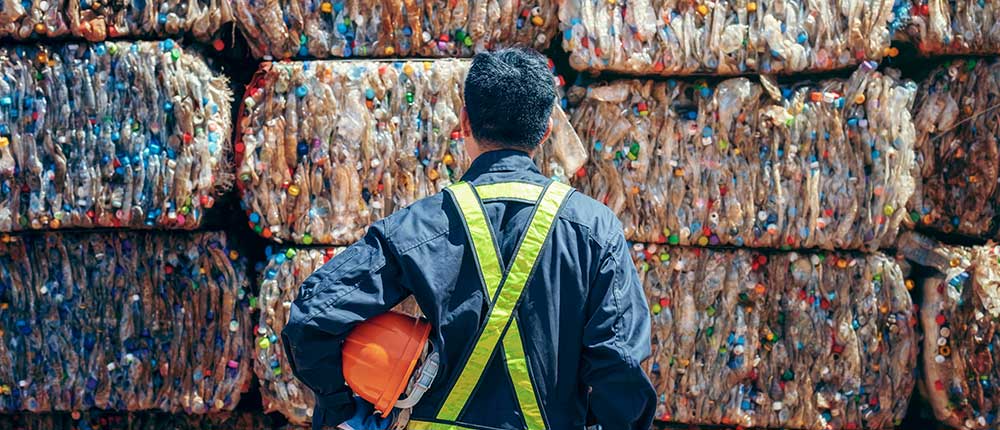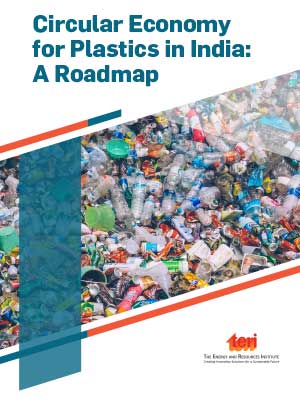 Download
The plastic value chain spans from the extraction of raw material for plastic production over several steps, all the way to the end-of-life management and disposal of plastic waste. The value chain is extremely carbon intensive both on the demand and supply side. In addition, the existing waste management practices in India are unable to support the urban waste generated from plastic, which is becoming a major issue. This poses a significant challenge as the world aims to limit global warming below 2°C. In hopes of achieving emission reduction targets, the industry sector has been focusing on reducing the sectoral greenhouse gas (GHG) emissions from production (supply-side) of widely used resources such as steel, cement, and plastics. However, achieving the targets required to keep global warming below 2°C is possible only when reduction in supply-side emissions is complemented with demand-side management.
The report 'Circular Economy for Plastics in India: A Roadmap', prepared by TERI with support from the Children's Investment Fund Foundation (CIFF), was released at the WSDS 2021 Business Track- Collaborative platforms to fast-track India Inc.'s 'race to zero' emissions. The report identifies opportunities across the entire value chain of plastics with specific focus on the downstream issues of avoiding waste and fostering reuse and recycling. Drawing upon the learning from existing best practices across the world, the roadmap details the potential impact of the measures which include use of recycled plastics and waste as a substitute for virgin polymers, eco-design to reduce absolute material consumption and ease of disassembly of final product from demand and supply sides, under three circularity scenarios for India: Business as Usual (BAU), Moderate, and High ambition Resource Efficiency (RE) and Circular Economy (CE).
The report has three key objectives supported by measurable action plans that look into:
Adopting sustainable material solutions – use of bio-based polymers, substitution of virgin polymer with recycled polymer, and dematerialisation of plastic products.
Increasing supply of good quality secondary plastics feedstock (recycled plastics); and
Invent, innovate, and encourage alternative uses of problematic plastic waste.