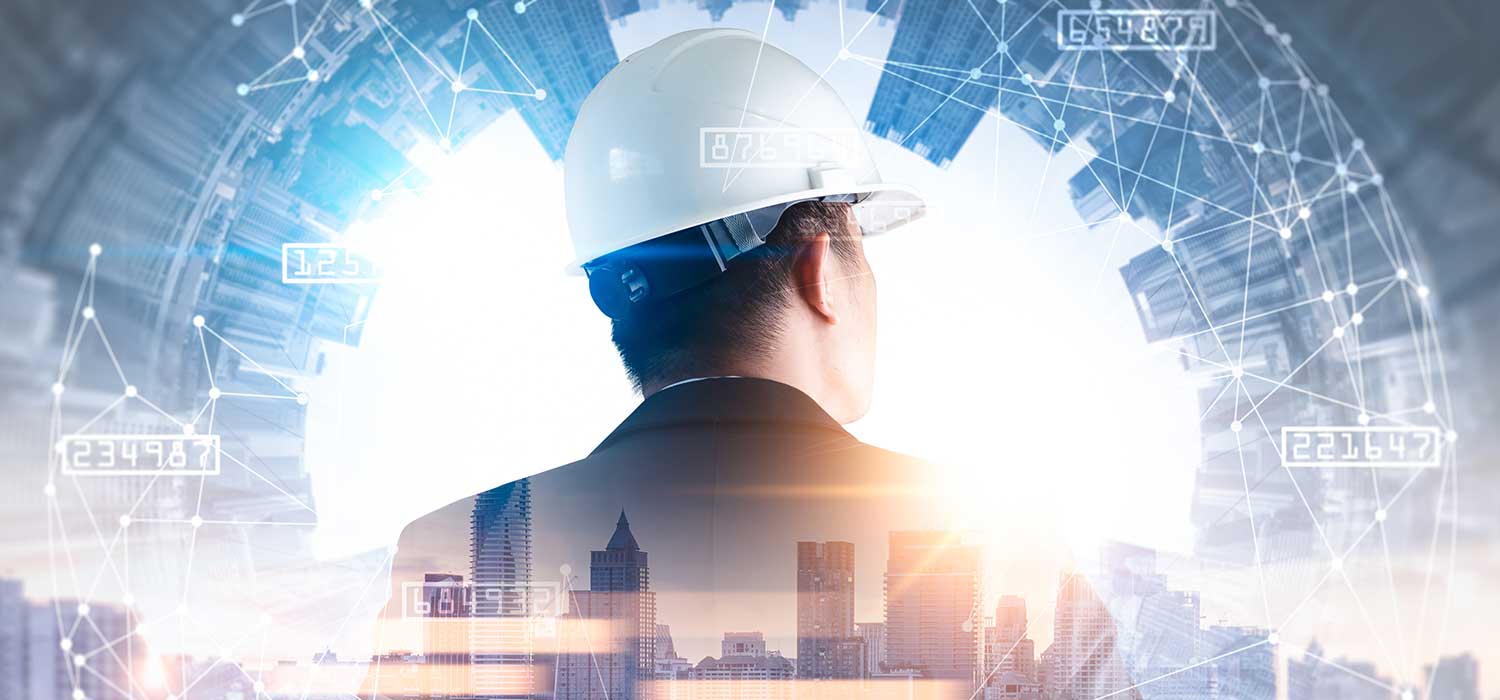 On 24th September 2020, amidst a pandemic raging in the foreground and an ever-deepening climate change crisis in the background, six leading market players from Indian Industry voluntarily came together to pledge for near zero emissions by 2050. They committed to pursue a set of vigorous decarbonization measures, both at the company level and collectively, to set an example for industry peers to contribute in meeting the objectives of the Paris Agreement.
TERI, which has been at the forefront of assessing future pathways for India's energy and industry transition, will serve as the Secretariat of this industry coalition.
This group together launched an 'Industry Charter for Near Zero Emission Ambition by 2050' at the Climate Week NYC 2020.
The founding signatories of the Industry Charter are -
Mr Ashish Bhandari, MD & CEO, Thermax
Mr Amit Sharma, MD & CEO, Tata Consulting Engineers Ltd
Mr Gerd Deusser, CEO, Siemens Energy India
Mr Mahendra Singhi, MD & CEO, Dalmia Cement (Bharat) Ltd
Mr Nitin Prasad, Chairman, Shell Group of Companies, India
Mr Satish Pai, MD & CEO, Hindalco Industries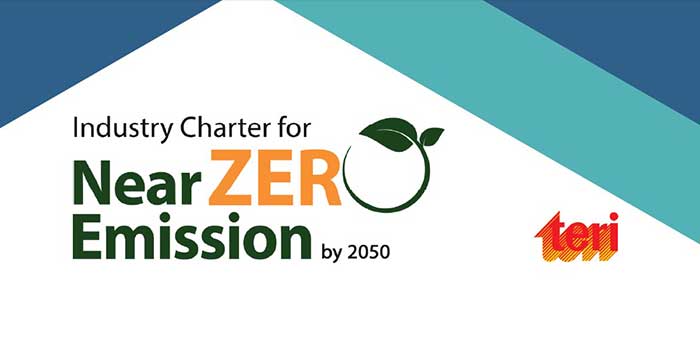 Industry Charter for Near Zero Emission by 2020
Click here to read the Charter.
---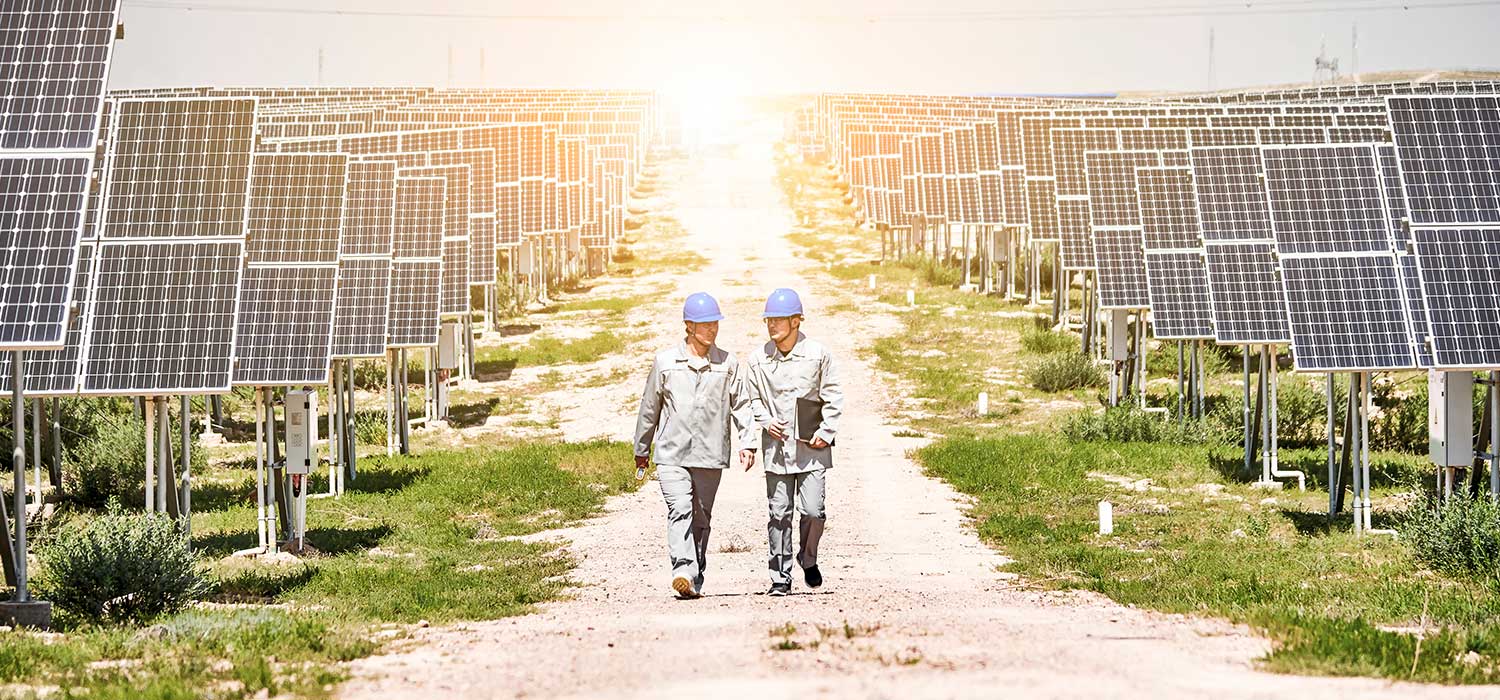 Press Release
Indian Industry leaders sign up for 'Near Zero Emissions' by 2050
Facilitated by TERI, six Indian CEOs committed to work jointly on setting Indian industry's decarbonization pathway leading to 'Near Zero Emissions' by 2050.
---
At the outset, Signatories have proposed a list of thematic areas to deliberate upon and narrow down on the first set of activities to be taken up under the Industry Charter.
Tata Consulting Engineers - Decarbonization vision
Tata Consulting Engineers Ltd. has made a commitment towards "Engineering a better and sustainable tomorrow". Under the Industry Charter, it proposes to jointly pursue research and pilot studies in the areas of -
Hydrogen Economy, i.e. Study and research on Hydrogen based economy with emphasis on green hydrogen production using renewable resources of solar and wind power, biomass, coal bed methane, bio-methane. Use of hydrogen blended with natural gas for energy and heat generation, in Direct Reduction furnace in place of natural gas, in blast furnace for iron making in reduce use of coal, and use of hydrogen fuel cells for energy generation.
Electrification of Everything Ecosystem, or EEE, which includes use of biomass for electricity generation, Microgrids for various campuses like schools, colleges, large housing societies, remote villages and integration of the renewables to national/state grid, Charging infrastructure for BEV and FCEV and integration with renewable power generation, and Manufacture of battery for electric vehicles in India using recycled battery products.
Apart from the above, TCE is also interested in areas of Bio-based technologies for sustainable generation of chemicals for industrial application and food processing industries, Solid waste collection, handling, management, recycling and waste to energy conversion, Improvement of water distribution networks for reduction of losses using sensors, GIS mapping and host of digital technologies.
---
Siemens Energy India - Decarbonization vision
Siemens Energy India supports enabling policies that provide a reliable long-term investment perspective and create a global level playing field to accelerate a large-scale deployment of low-carbon technologies:
Redesign electricity markets to ensure sufficient investments into a sustainable, secure, and efficient energy system
Make conventional fossil fuel-based power generation more efficient by modernizing them and leveraging digitalization to address key areas of optimization.
Increase the share of renewable energy and accelerate the switch of the remaining conventional electricity generation to low-carbon fuels
Use energy as efficiently as possible – not wasting energy is a cost-effective pillar of a low-carbon economy as it reduces the need for capital intensive investments in the electricity sector
Accelerate the uptake of highly flexible technologies to integrate renewable energies and ensure system stability
Accelerate the decarbonization of other sectors with sector integration, including Power-to-X applications. Combination of electrification and green synthetic fuel (synfuel) applications especially for the industry and transport sector is required for the decarbonisation of the economy.
Furthermore, these levers will be amplified through digitalization as a new driver towards technological progress and development of new business models.
---
Dalmia Cements - Decarbonization vision
Under the Charter, Dalmia Cement (Bharat) Ltd is looking to work on renewable energy, including building conducive policy atmosphere for captive renewable power generation; use of industrial wastes for decarbonised circular economy, use of green hydrogen, and electric mobility, Heat electrification, carbon capture and utilisation.
It is also interested in use of bamboo as fuel and conducive policy environment to grow it in waste lands, biofuels, and solar drying/solar calcination, etc
---
Shell Group of Companies, India - Decarbonization vision
---
Hindalco Industries - Decarbonization vision
Under the charter, Hindalco Industries is looking to work on policy intervention in the areas of India's energy mix, renewable energy, and open access to electricity. Hindalco believes that India as a country needs to have a clear roadmap on low/zero carbon energy mix. In renewable energy, while all states have their Renewable Power (Solar/Wind) Policy, there are multiple implementation challenges in securing land and connectivity approval for projects meant for captive consumption. In electricity access too, there is a need to reduce transmission/distribution charges and losses to make bulk power transfer of renewable energy viable and affordable. Hindalco also feels cross subsidy should be reduced and abolished.
In addition, it is also interested in working zero-carbon fuel in the form of production, storage, and power generation from hydrogen, and with low-carbon fuel in the form of Liquified Natural Gas (LNG) for power generation and heating applications.
It is also interested in carbon capture, utilisation, and storage (CCUS), and in taking up affordable and reliable energy storage solutions such as pumped hydro, battery storage etc.