The Potential Role of Hydrogen in India – 'Harnessing the Hype' TERI Report Launch Event
WSDS Secretariat
Online
---
The report launch is a pre-event of the World Sustainable Development Summit 2021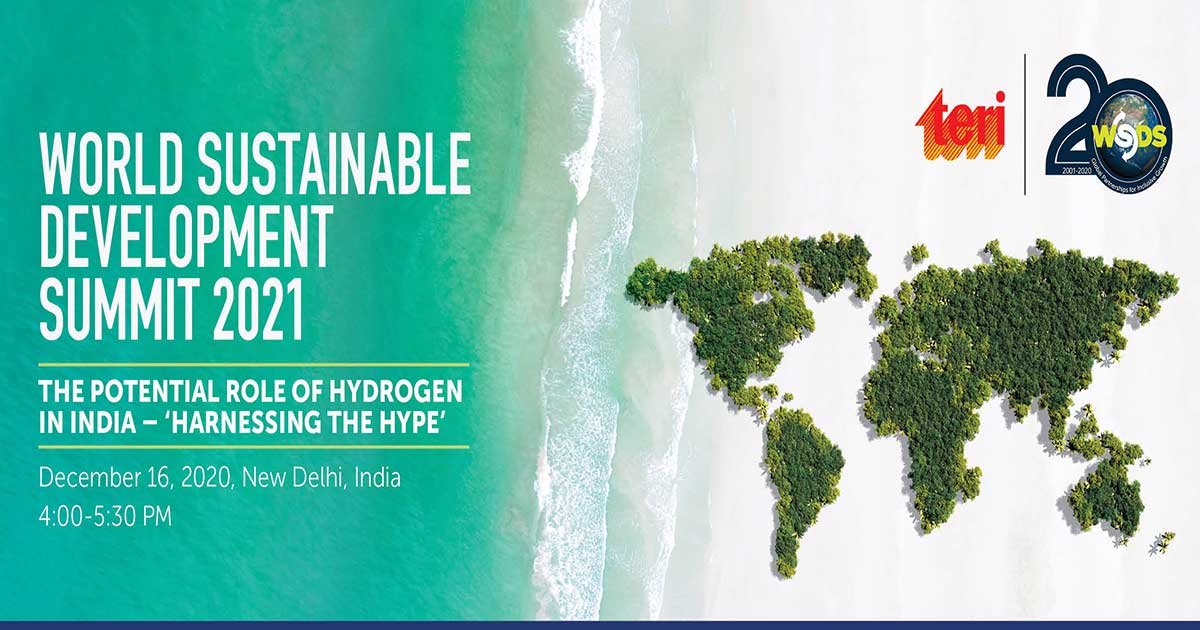 On 16th December 2020, 04:00 PM - 05:30 PM IST
TERI is launching its report, 'The Potential Role of Hydrogen in India' – a first-of-its-kind, cross-sector assessment for how hydrogen technologies can support the transition to a zero carbon energy system in India. The report launch is a pre-event of the World Sustainable Development Summit (WSDS) 2021.
Presentation | Executive Summary | Report
With the energy transition continuing at an unprecedented pace and scale, green hydrogen shows promise as the next 'clean energy prize', offering an alternative to fossil fuels in the transition to a carbon neutral economy. Based on extensive interactions with potential users, ranging from industry, the power sector, and transport, the report assesses the price competitiveness of hydrogen in a variety of applications, as well as the cost of production for green hydrogen. It finds that demand for hydrogen will grow rapidly in the coming decades, driven by rapidly falling costs of green hydrogen production. Adopting green hydrogen provides a significant opportunity for India to develop a new clean energy industry, whilst reducing energy imports. Realising this potential will require coordinated action from industry and government for India to capture the benefits.
Watch the YouTube livestream of the event: