Water Conservation through Rejuvenation of Pond with Participatory Community Engagement
Water is a prerequisite for all the development activities and its conservation and efficient management needs to take center stage for sustainable development. India faces major challenges with declining per capita water availability and stands stressed with rising water demand mainly from the already competing agriculture, domestic and industrial sectors. In order to respond to these growing challenges, it is imperative that water conservation interventions should be mandated as an integral part of water use and management in India.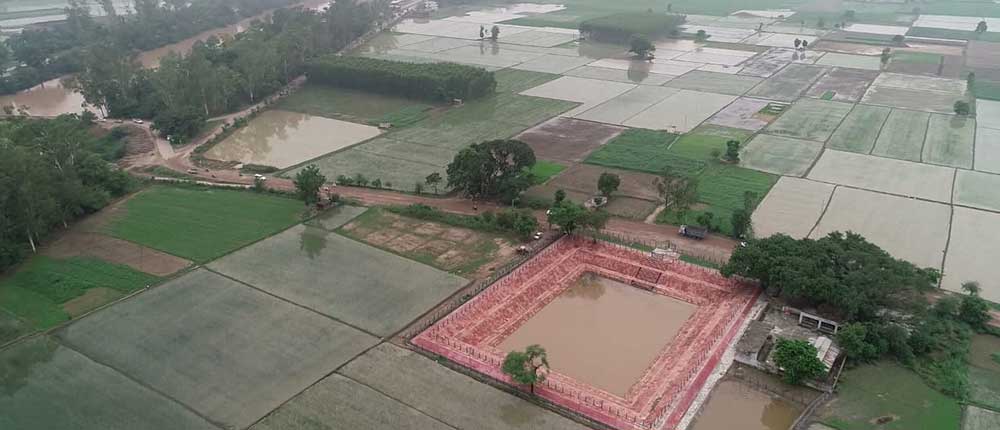 As per Central Ground Water Board (CGWB), the stage of groundwater development for Ludhiana district is 170% while that of Ludhiana block is 255%. The stage of groundwater development for the Patiala district is 195% while that of Patiala block is 190%. Similarly, the stage of groundwater development for the Alwar district is 167% while that of Neemrana block is 173%. The stage of groundwater development in all these areas indicates that they fall under the overexploited state. The region is under tremendous water stress with declining groundwater levels in many places. There is thus a critical need for conservation of groundwater in all the above-mentioned districts.
Supported by United Breweries Limited (UBL), TERI has undertaken implementation of water conservation intervention. The overall objective of the project will be to facilitate water conservation in villages of Ludhiana and Patiala districts in Punjab, and Alwar district in Rajasthan through the rejuvenation of Ponds with participatory community engagement.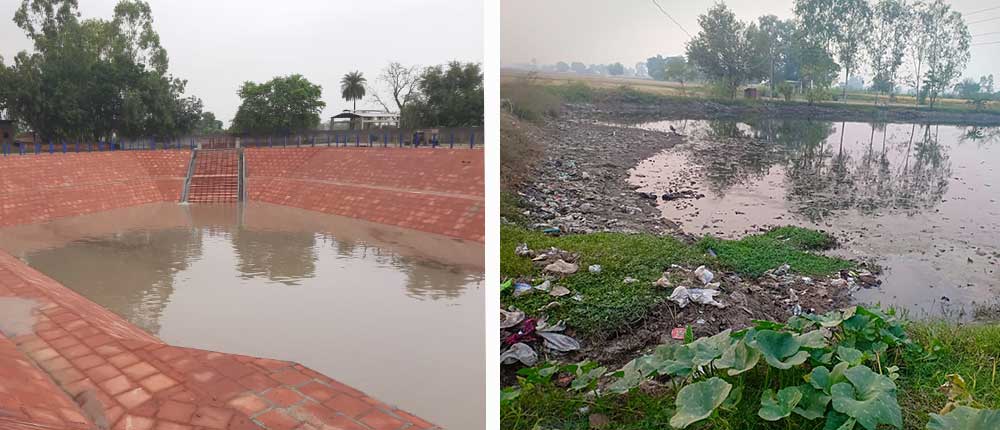 Under the programme, TERI professionals along with local staff conducted regular cluster meetings at Mundia Khurd, Katani Kalan, Kubbe, Unchagaon, Rakhra, Souja, Nagal Udia and Lamachpur villages. A Village Development Committee (VDC) formed in all the villages before the construction activities started. The estimated water recharge potential of the rejuvenated ponds is about 1951475 KL per year.