In order to cater to the demand urban population in India, cities need to take steps to become sustainable or develop their capacities to endure natural as well as anthropogenic water challenges.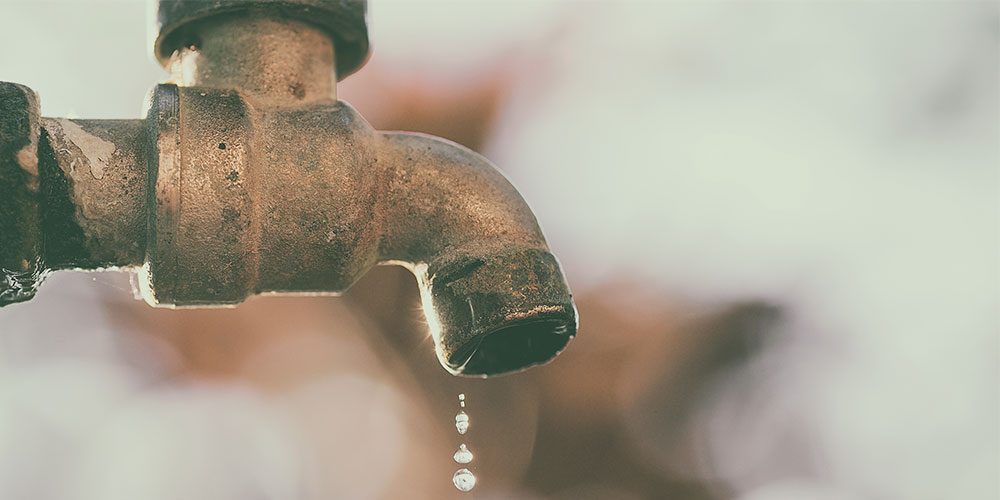 India had an urban population of 221.979 million in 1991, 410.204 million in 2014 and is projected to increase to 814.399 million by 2050. The rate of urbanization in India has increased from 26% in 1991 to 32% in 2014 and is further projected to increase to 50% by 2050.[1] This increase in urbanization is expected to put a strain on the available water resources resulting in increased pressure on water supply and sanitation services. As per the Ministry of Housing and Urban Affairs (MoHUA), the population residing in urban areas is witnessing rapid growth showing a shift from rural to urban areas. This change is evident from the Census of India 2011 data which shows that the urban population increased from 27.79% in 2001 to 31.16% in 2011[2] and MoHUA also projects a rise to 38 % by 2026[3].
In order to cater to the demand urban population, cities need to take steps to become sustainable or develop their capacities to endure natural as well as anthropogenic water challenges. The lack of effective implementation policies and the dearth of sustainable practices in place may hinder these cities' ability to optimise water quality and quantities. The challenges that cities face can be further exacerbated by changing circumstances such as climate change, extreme events as well as other disrupters.
It is important to recognize that sustainability is not only limited to the quality and quantity of water, but social, economic and institutional challenges are also interconnected with the sustainability of water for cities. Cites have to manage water assets sustainably for long term advantage. Therefore, there is a need for an integrated tool to monitor the success, impacts of interventions and prioritize investments and thus need some measurable indicators.
Though India has service level benchmarks[4] and draft indicators for achieving SDG (MoSPI[5]) as well as other for indicators to help data based decision-making for water in India such as the Composite Water Management Index[6], it was found that they are limited and fragmented. Indicators should guide cities in making sustainable development meaningful and operational.
Case for indicators for Amaravati
Amaravati is an upcoming capital city of newly formed state of Andhra Pradesh in India. The Government of Andhra Pradesh has decided to establish a green field capital city as a livable, environmentally sustainable and people's capital. For this purpose, the location of the capital was identified between Vijayawada and Guntur cities on the upstream of Prakasam Barrage on the river Krishna, with an area of 217.23 Sq Kms, which is covering a current population of 97960 in 25 villages (As per Primary Census Abstract Tables Census 2011). The proposed capital city is being planned to accommodate a population of 4.5 million by 2050. The city has projected a municipal water demand of 864 MLD and industrial water demand of 203 MLD by 2050.
The low lying areas of the capital city development area are inundated two to three time annually lasting for a period of 5 to 7 days during each spell of heavy rain. Out of 13,500 acres of the flood prone area, about 10,600 acres falls within the capital city development area.[7]
Considering that large parts of the city lie in flood prone areas and the considerable strain that the demand will put on the existing water resources there is a need for a set of indicators to help guide the city towards its goal of becoming a Smart, sustainable and climate resilient city.
Sustainable water indicators for cities
The 'three pillars' of sustainable development- social, economic and environmental aspects also needs to consider governance as a fundamental part of sustained development as the 'fourth pillar'. The benefit of sustainable development indicators lies in their ability to depict physical, social and institutional data into manageable units of information that can provide timely and accessible information for use by decision makers and other stakeholders at various levels. Though these indicators should be simple enough to be understood, they also need to be robust and reliable to be used for planning and policy decisions. The indicators should be relevant, valid, representative, measurable, consistent, reliable as well as accessible and affordable to monitor and compile.
The indicators should encompass aspects of environment, economy, gender & social perspective, governance/ institutional, quality of life, and resilience to change. Efforts to monitor sustainable water indicators should be progressively up-scaled in other cities and replicated, in order to institutionalize a comprehensive monitoring mechanism towards achieving the target of cities with sustainable water resources.
GRIHA for CITIES (CIvic bodies governing Towns, Industries, Existing and new Settlements) rating is currently being developed by GRIHA Council, the rating body administering the indigenous GRIHA rating.
---
Footnotes:
[1] United Nations, Department of Economic and Social Affairs, Population Division (2014). World Urbanization Prospects: The 2014 Revision, Highlights (ST/ESA/SER.A/352).
[2] http://censusindia.gov.in/2011-prov-results/paper2/data_files/india/Rural_Urban_2011.pdf
[3] http://mohua.gov.in/upload/uploadfiles/files/Flyer.pdf
[4] Handbook on Standardized Service Level Benchmarks, Ministry of Urban Development (MoUD), Government of India
[5] Draft National Indicator Framework for Sustainable Development Goals, Ministry of Statistics and Programme Implementation (MoSPI), 8 March 2017
[6] Composite Water Management Index, NITI Aayog, 2018
[7] EIA REPORT: Amaravati - Andhra Pradesh Capital Region Development Authority and Capital Area, TCE, September 2015