Indian Solar Market Aggregation for Rooftops
---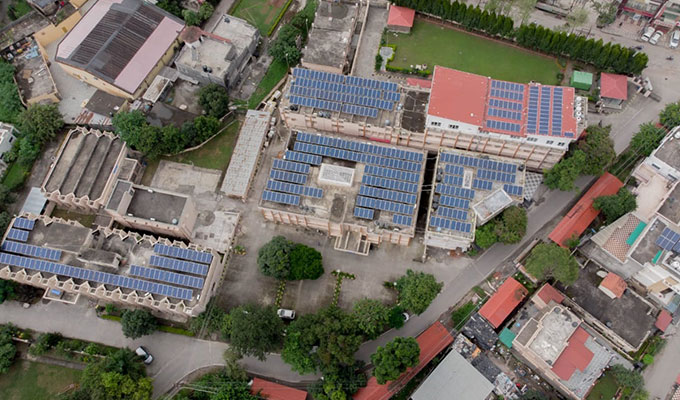 The Indian Solar Market Aggregation for Rooftops (I-SMART) programme is a GIZ and MNRE supported initiative aimed at promoting the rooftop solar market across India to contribute to national policy goals. I-SMART is operating in Dadra & Nagar Haveli, Daman & Diu, Gujarat, Uttarakhand, Himachal Pradesh, and Jammu and Kashmir through targeted outreach and awareness campaigns and technical assistance support to DISCOMs and State Nodal Agencies (SNAs).
Over the last few months, the I-SMART team has engaged with these State anchor agencies to identify priority sectors for solar rooftop demand aggregation, identify needs for programme support, and conduct a series of meetings and events to initiate programme activities in each of the targeted states and UTs.
The I-SMART campaign has already been launched in locations mentioned above except Himachal (to be launched there in September 2019). GIZ and the I-SMART team are working with SNAs and DISCOMs in each participating jurisdiction to discuss programme status and provide input on unique challenges, strategies for addressing them, and opportunities for programme development.
Demand Aggregation for Rooftop Solar
Demand aggregation for rooftop solar is a proven model for reducing barriers to solar adoption through targeted customer outreach and competitive pricing. By coordinating between customers, installers, DISCOMs, SNAs, banks and MNRE, the I-SMART demand aggregation programme simultaneously reduces the customer's burden of navigating the complex process of procuring rooftop solar and lowers the customer acquisition burden for solar developers.
Know more about the I-SMART programme at http://ismartsolar.in/