Gujarat announces new solar rooftop subsidy for its residential consumers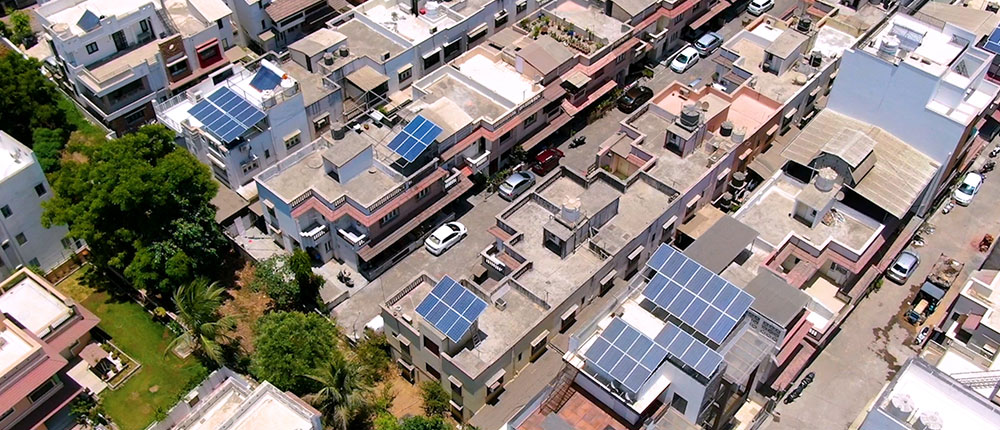 On July 2, 2019, the state government of Gujarat in its budget announced to launch a new scheme for Solar Rooftop. This scheme will directly benefit more than 2 Lakh families, who will adopt solar in the financial year 2019-20. In this Scheme, beneficiaries will receive a subsidy of 40% for up to 3 kilowatts (kW) system and a subsidy of 20% for a system of 3 kW to 10kW. To implement this rooftop solar policy, the state government has made a provision of 1,000 crores. This scheme will only be available for residential customers.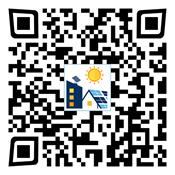 To install a rooftop solar power plant in Gujarat, one can register their interest at http://ismartsolar.in/gujarat/interestform or scan the QR Code to register from their smartphone. I-SMART programme was launched in Gujarat on May 21, 2019 and intends to aggregate the rooftop solar photovoltaic demand of Residential, Government and Commercial & Industrial Sectors, under this programme. All the residents of Gujarat can register their interest to install a rooftop solar power plant. The programme is supported by the central Ministry of New and Renewable Energy (MNRE) and GIZ.
I-SMART program will collect the interest data and provide it to the Government of Gujarat. This will help speed up the implementation process.
As per the letter no 318/33/2019-Grid Connected Rooftop, dated July 16, 2019 issued by MNRE, the benchmark cost for putting up a rooftop solar power plant in Gujarat will be Rs 54 Per W up to 10 kW, Rs 48 per W to the system of the sizes of 10 kW to 100 kW and Rs 45 per W for the solar PV system above the size of 100 kW. With the available subsidy, a beneficiary can avail a maximum subsidy of Rs 1,40,400 based on the MNRE benchmark costs.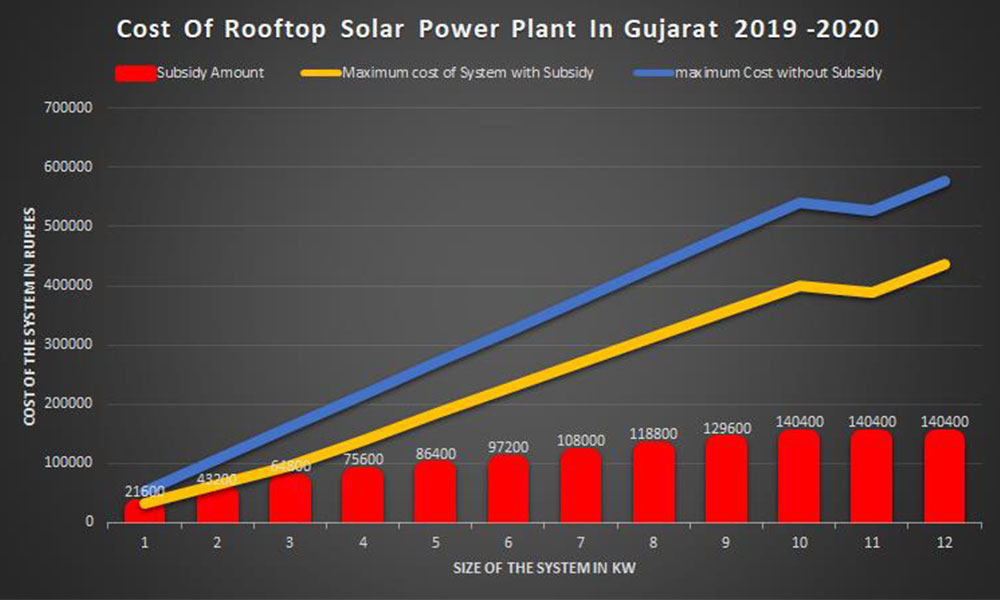 The maximum cost of the system with or without subsidy in Gujarat is compared in the graph. The actual cost, however, may be lesser depending upon the prices discovered through the competitive process by the State Nodal Agency, which in the case of Gujarat, is GUVNL (Gujarat Urja Vikas Nigam Limited).