Making Mission Possible: Delivering a Net-Zero Economy
The primary route to decarbonisation will be clean electrification, complemented by hydrogen, sustainable biomass and fossil fuels combined with carbon capture, says the report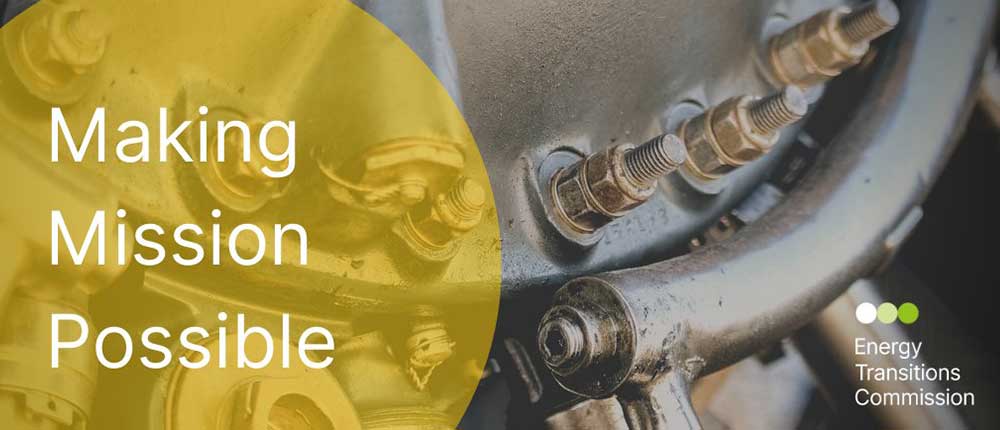 A net-zero global economy is technically and economically possible by mid-century, and will require a profound transformation of the global energy system.
In its new report, the Energy Transitions Commission (ETC) shows that clean electrification will be the primary route to decarbonisation, complemented by hydrogen, sustainable biomass and fossil fuels combined with carbon capture. It urges governments, investors, corporates and civil society to work together to accelerate the deployment of zero-carbon solutions before 2030 to put mid-century targets within reach.
The report outlines 3 critical priorities for the 2020s and practical actions that nations and non-state parties can commit to in the run up to the COP26 United Nations Framework Convention on Climate Change in November 2021 to put mid-century objectives within reach.
Speed up the deployment of proven zero-carbon solutions – governments, investors and corporates need to work hand-in- hand to build up massive capacities of zero-carbon power generation to enable the clean electrification of the economy.
Create the right policy and investment environment – by removing fossil fuel subsidies, increasing carbon prices and combining them with border carbon adjustments in the absence of an internationally-agreed carbon price, putting in place regulations – like fuel mandates or lifecycle emissions standards for manufactured products – that create additional incentives for decarbonisation where price signals are insufficient, and working with financial institutions to channel investment not only to green activities but also to energy-intensive industries making their transition.
Bring the next wave of zero-carbon technologies for harder-to-abate sectors to market – so they can be deployed in the 2030s and 2040s, by focusing public and private R&D on – critical technologies (like hydrogen, sustainable fuels or carbon capture), creating demand for new green products and services (through "green buyers' clubs, public procurement, and product regulations), and financing the first commercial-scale pilots through smart use of de-risking public funds alongside private capital.
The ETC's blueprint is intended to allow all developed economies to reach net-zero emissions by 2050 at the latest, including China which has the resources and technology leadership to become a rich developed zero-carbon economy by 2050. All developing nations would be able to reach net-zero emissions by 2060 at the latest but require development finance to de-risk and attract private green investment.
The report integrates findings from ETC's landmark 2018 Mission Possible report and subsequent region-specific studies with updated analysis to reflect the latest trends in the readiness and cost of key emission-reducing technologies.