'Buildings' are the most pronounced elements in the fabric of any city. The housing sector in India is growing at a rapid pace and contributing immensely to the growth of the economy. The simultaneous increase in the demand for homes has caused a significantly high pressure on natural resources causing ecological imbalances such as loss of resilience to fight climate change, loss of biodiversity, and pollution. In this article, Pratiksha Baruah discusses about the tangible and intangible benefits of green buildings.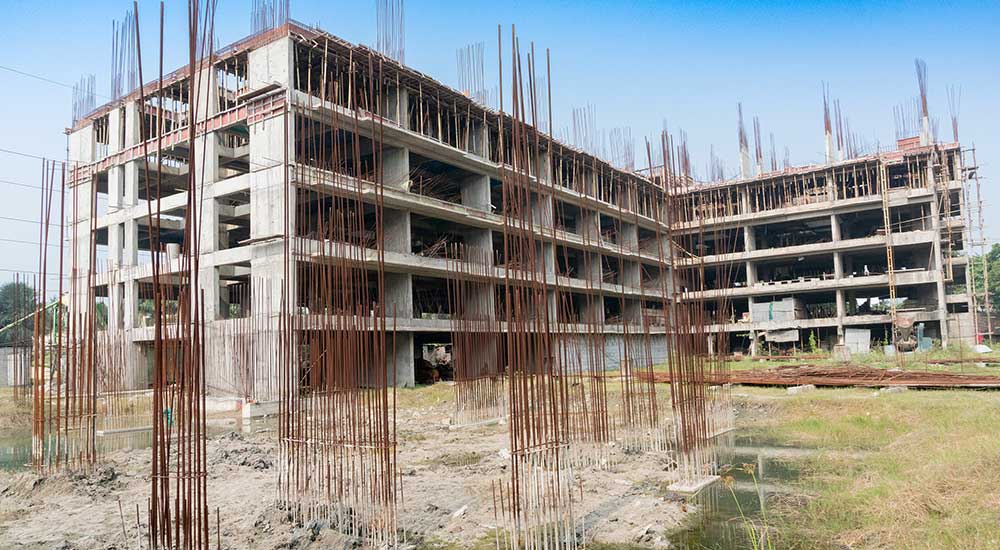 The continuous increase in the demand for home in the country is consequently making the housing sector among the biggest consumers of energy and largest contributors to global greenhouse gas emissions. A study by Climate Works Foundation, 2010 predicts that major growth in the construction industry, seen in the residential sector, will be as much as 5 per cent increase from the 2005 levels. The study also indicates that the residential sector accounts for 21 per cent of the total electricity consumption. Comparing the energy consumption by various appliances, the study finds that fans and lighting consume the highest amount of energy.
Climate Change Scenario
The various processes of a building from planning to design, construction, operation, maintenance, renovation and demolition, may employ techniques that can lead to higher carbon footprint and exploitation of natural resources, which can affect the environment adversely. A scenario analysis, commissioned by Global Buildings Performance Network (GBPN) and produced by the Centre for Climate Change and Sustainable Energy Policy of the Central European University (CEU), estimates that India could easily experience an increase in building energy consumption and CO2 emissions of around 700 per cent by 2050 as compared to 2005 levels. Natural resource depletion is another alarming situation in the country due to consumption of resources at a faster rate than they can be replenished. A study estimating the total usable groundwater storage in India has revealed high rates of depletion of groundwater in many states, despite a high average annual rainfall, owing to overexploitation of usable groundwater stock in the residential areas of the cities as they still depend on groundwater via borewells. Furthermore, currently around 21 million tonnes of food wastes are dumped into open landfills in India, which leads to pollution of water resources and soil. Moreover, the methane developed from it contributes to greenhouse gases emissions. According to a study by World Resources Institute, India has lost over 1.6 million hectares of tree cover between 2001 and 2018 and the country's North-Eastern states were responsible for over 50 per cent of all tree cover loss within the same period. According to the Global Agricultural Information Network Wood (GAIN) Report, the furniture and craft industry is one of the major consumers of wood as there has been a steady increase in wealthy households in India.
It is difficult to visualize how climate breakdown will affect each of us as individuals. Today, climate is changing at an alarming rate and becoming the biggest emergency facing the humanity across the globe. The response to it has been sad with a significant rise of CO2 emissions by 11 per cent over the past decade. With an average temperature increase by 0.6 degrees Celsius (°C) every decade, significant change in estimates of sea-level rise by the next 30 years and extreme weather events (EWEs), which have become more frequent and intense across India, requires strategies as a response to climate crisis by reducing the sources of greenhouse gases through human interventions.
As an initiative to the green building movement, the government has been encouraging sustainability in the society and urging the acceptance of green building guidelines by the corporate sector. The major policies framed by the Indian government were in response to the report Our Common Future created by the Brundtland Commission in 1983 and which developed the most widely used definition of sustainable development as 'development which meets the needs of current generations without compromising the ability of future generations to meet their own needs'.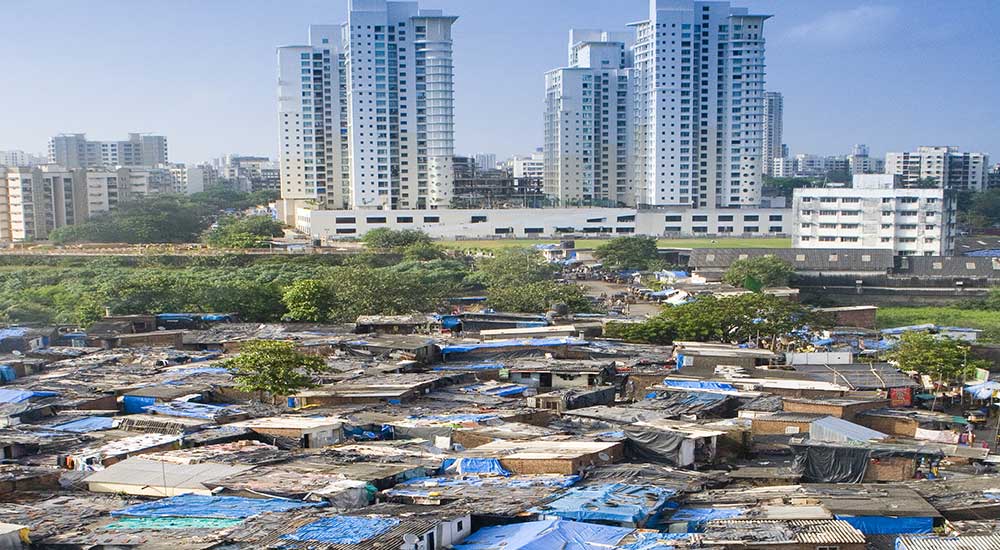 Strategies Towards Climate Change Adaptation and Mitigation Through Green Building
With the aim to achieve energy efficiency, effective waste management, and ensure that minimum stress is being put on natural resources, the green concepts and techniques were developed. Green buildings have tremendous benefits that are both tangible and intangible. They help in not only reducing the carbon footprint but also optimum use of natural resources, maximize the reuse, recycling and utilization of renewable resources, effective utilization of landscapes and provide an overall healthy environment. Green buildings, also known as green construction or sustainable buildings, refer to both a structure and the application of processes that are environmentally responsible and resource efficient throughout a building's processes. Green building practice emphasizes on environmentally responsible and resource-efficient building structure and at all processes from siting to design, construction, operation, maintenance, renovation and deconstruction, while considering the three dimensions of sustainability: planet, people and profit across its entire supply chain. If we talk about a green home, the benefits earned by achieving sustainability at all phases is undeniable.
If we give careful attention towards a sustainable selection of our site, we then already place ourselves into a 'green journey'. If our selected land/plot has a fertile topsoil, then stockpiling the topsoil and reusing it later for landscaping purpose means retaining the soil's capacity to mitigate as well as adapt to the impact of climate crisis, including soil erosion. Further, minimizing disturbance on areas with ecological features such as water bodies, hillocks and forest areas, biodiversity zones, and natural drainages can help in reducing the long-term environmental impact and maintain their capability to regulate an overall environmental balance. All these ecosystems play an important role in our approach to climate change adaptation through capturing and storing carbon to reduce atmospheric greenhouse gases and providing resilience to hazards such as flooding, storm surge, and coastal inundation.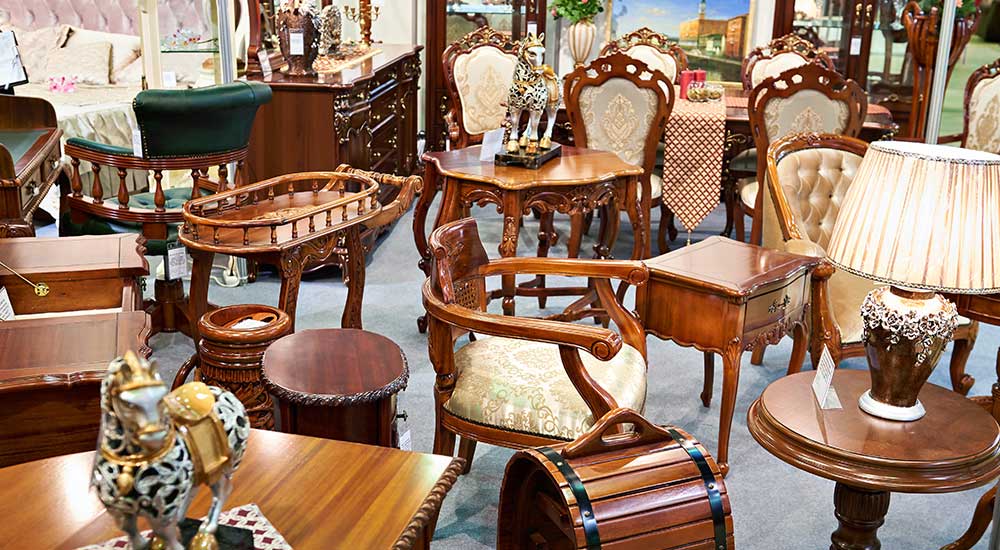 Good Indoor Environmental Quality
To make our home healthy, focus should be given towards minimum performance of daylighting, improving ventilation and measures to minimize the indoor air pollutants. Research findings reported in different literatures revealed that buildings with good overall environmental quality can reduce the rate of respiratory diseases, allergy, asthma, sick building symptoms, and enhance the performance of workers. We can improve the indoor air quality of our home by choosing construction materials and interior finish products with zero or low emissions. Many building materials and cleaning/maintenance products emit toxic gases, such as volatile organic compounds (VOC) that not only have a detrimental impact on occupants' health and productivity but also play a major role in the formation of ozone and fine particulates in the atmosphere.
We often overlook safe and healthy work conditions for construction workforce during the construction phase of building a home. Due to absence of on-site basic facilities, they are the first to be exposed to the effects of climate breakdown for longer durations and at greater intensities as compared to general public or the occupants of the project. The workers suffer from water-borne diseases due to lack of supply of potable water and sanitary toilets. Workers also perform physically demanding work for extended periods of time in outdoor weather conditions and experience dust-induced occupational health. In order promote welfare of the construction workforce, it is necessary to provide on-site basic facilities such as toilet, adequate drinking water, dust suppression measures, and illumination levels in construction work areas.
Save Water
As we are aware that most of the Asian countries are water stressed and in countries like India, the water table has drastically reduced over the last decade. Green homes practices encourage use of water in an optimum manner. Use of water in a self-sustainable manner can be applied in many ways across all phases of the building. During construction, water can be saved by taking measures like resin-based material on concrete surfaces, reusing waste water. Further, increasing the use of pervious surfaces like grass pavers, creating shade from tree cover on footpaths, pathways, among others and also providing minimum uncovered parking areas or compact car spaces whenever possible can allow groundwater recharge, decrease pollutant loads and runoff, and help reduce the heat island effect. One of the effective ways of water management is that we implement capturing rainwater from rooftop for reuse. This can not only reduce municipal water demand and enhance groundwater table but also help in adapting to severe impact of climate crisis such as flooding.
Post-occupancy, economic use of water by using water-efficient plumbing fixtures, installing water meters to monitor their consumptions, and reusing waste water can contribute to saving water. The waste water volumes generated in the building can be treated and reused for non-potable uses such as flushing and landscaping. We must also think about conserving water by planting drought-tolerant species and low maintenance plants that require less water for landscaping. Sustainable water use can not only reduce our stress on water resource but also help in reducing vulnerability and building climate resilience.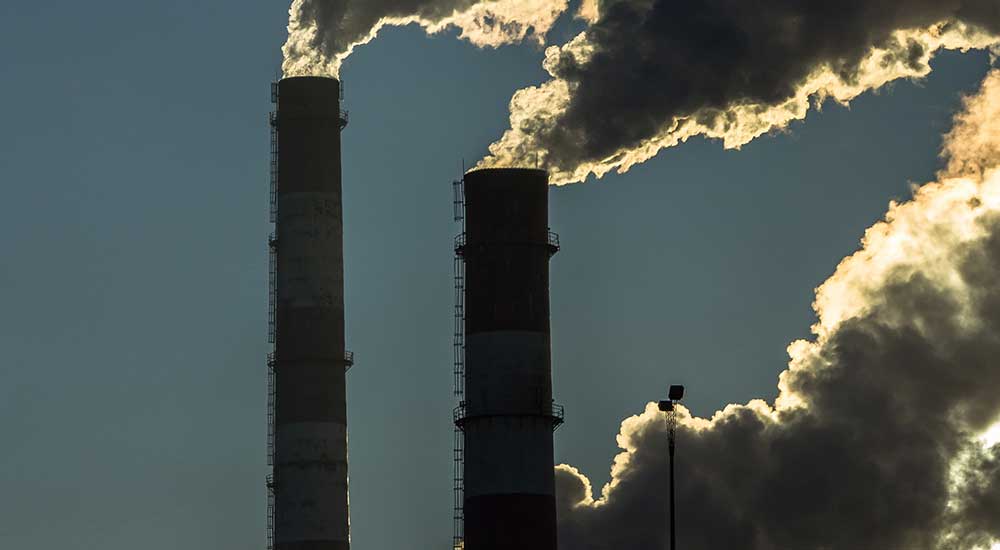 Choose Clean Source of Electricity
Buildings are responsible for at least 40 per cent of our energy use and greenhouse gas emissions, mainly for cooling, heating and lightings. Choosing a clean source of electricity like solar panels can help to eliminate the same amount of carbon emissions that would result from burning over 5000 pounds of coal each year. Relying on wind energy, biomass, bio-gas as other renewable energy sources can also promote self-sufficiency in energy through renewable technologies for on-site power generation. While designing our home, we should give ample focus on orientation and building envelopes with adequate window openings to bring in fresh air into the building. This would ensure good indoor air quality and reduce our usage of electricity on lightings and heating and cooling systems. It is very necessary to conserve energy by using BEE-rated household appliances and other equipment that can consequently reduce environmental impact. In addition, selecting a site nearer to public transit, household services, and basic amenities can cut down our greenhouse gas emissions from individual automobile use. Since the fossil fuel used for transportation is a major source of pollution, we should select building materials available locally, thereby, minimizing the associated environmental impact resulting from transportation. We should also take care of roofing material with high solar reflectance and thermal emittance so as to minimize heat island effect and maximize energy savings.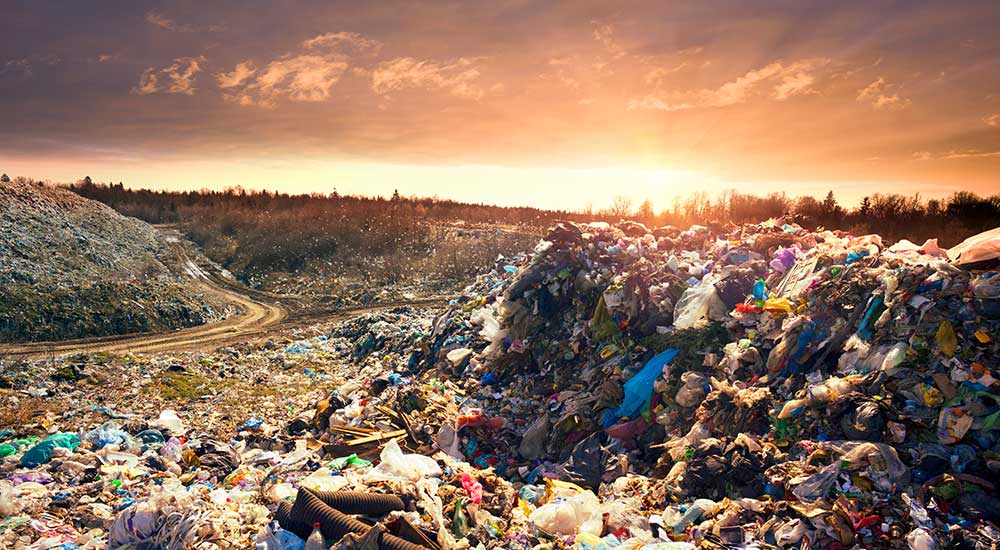 Management of Soil Waste
An inefficient municipal solid waste management system can create serious negative environmental impact including infectious diseases, land and water pollution, blockage of drainages, and loss of biodiversity. As a sustainable occupant, we can segregate our wastes at sources before they are taken to landfills. Another, a major yet relatively new concern in India, is improper management of construction and demolition (C&D) waste generated from construction, renovation, repair and demolition of houses. By segregating these wastes based on their utility, examining means of reusing within the project or other projects or identifying appropriate vendors to divert such waste to manufacturing units, which would use them as raw materials, will not only decreases the burden on landfill sites but also minimize soil and water pollution. In addition, construction wastes have a huge potential to endanger health of workers handling the waste and when dumped in eco-sensitive areas, the natural ecosystem get damaged reducing their ability to fight climate imbalances. Post-occupancy, ensuring effective organic waste management can also prevent waste being sent to landfills as it is very important to note that when food goes to the landfill and rots, it produces methane that is more potent than carbon dioxide. According to a study by World Wildlife, about 11per cent of all the greenhouse gas emissions that come from the food system could be reduced if we stop wasting food.
We should opt for recycled, salvaged and rapidly renewable materials in building or renovate our homes that can help in addressing environmental impact associated with extraction and processing of virgin materials like virgin wood. When it comes to buildings, it is also high time that we start using green concrete in various forms, less cement in concrete or mortar mixtures, less clinker in cement making by adding pozzolana and look for innovative architecture and structural design methods because cement is the highest CO2-producing material and a large amount of it is produced in the processing and transportation of the construction materials.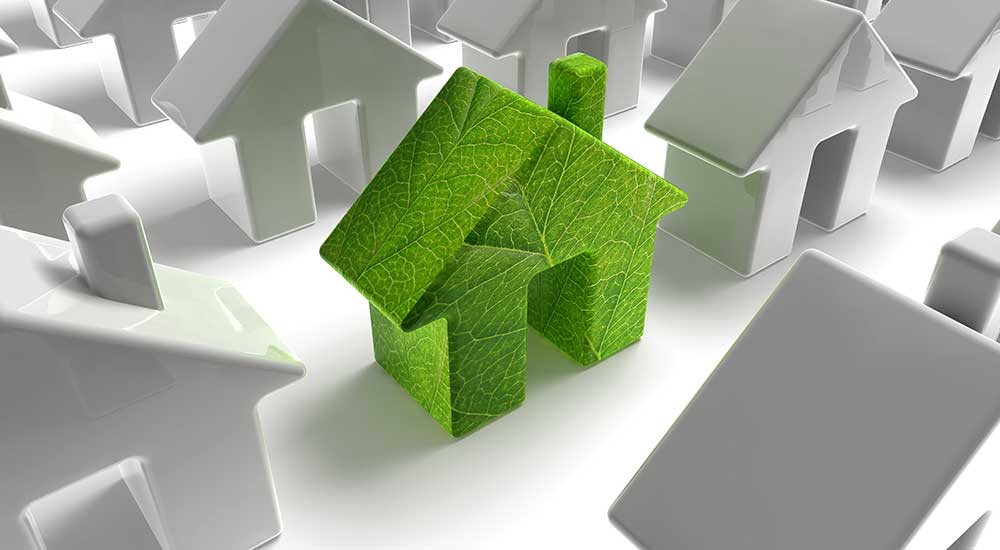 Green Homes for Sustainable Development
Green homes also support the achievement of various Sustainable Development Goals that were launched in 2015 by the United Nations General Assembly. The revised Model Building Bye-Laws (Ministry of Urban Development, GoI, 2016) was prepared in 2016 as a guidance to all the state governments, urban local bodies, urban development authorities, etc. It has allocated a separate chapter, 'Green buildings and sustainability provisions (Chapter 10)', with a focus on environmental concerns by holistically and objectively applying the underlying principles of sustainability to a development or building facility, considering its functionality and required comfort level. There is another chapter in the bye-laws, 'Rainwater harvesting (Chapter 9)', which aims to regulate the over-exploitation and consequent depletion of groundwater in the country.
A rating system for buildings is a popular tool in order to bring a momentum in achieving energy efficiency and sustainability. Therefore, to evaluate the environmental performance of a building holistically over its entire life cycle based on a predefined set of criteria, three primary rating systems: Indian Green Building Council (IGBC), Green Rating for Integrated Habitat Assessment (GRIHA) and Leadership in Energy and Environmental Design (LEED)-India were developed that provide a definitive standard for what constitutes a 'green building'.
We should feel proud that India has almost 14 lakh registered 'green' houses now and counting. There also exist a number of houses that practice sustainable measures. Located at Chittaranjan Park, South Delhi, 'Green One,' spreading across 2842 sq. ft, is the first individual certified green residence in the country.
'Now' is the time that we make our living sustainable. There is often a misconception that building green requires certain architectural style or it is expensive to be built. In reality though there is hardly any increase in the building cost and it can be constructed in any shape, size, or layout. Not necessarily a new building, but a green building can also be an existing individual home, high-rise residential apartment, gated community, or row houses.
To spread the green building culture, there is a need for a proper enforcing authority to check building construction if urban development has to meet the core environmental standards. Like Nagpur, Indian Green Building Council in association with Special Purpose Vehicle should transform Smart Cities into Green Cities.
In a nutshell, a green home uses less energy and water, generates less greenhouse gases, uses materials more efficiently, and produces less waste than a conventional home over its entire life cycle.
Pratiksha Baruah is an Architect, IGBC Accredited Professional and Urban Planner.