Pune and Pimpri Chinchwad lead the way in adopting GRIHA rated green buildings
---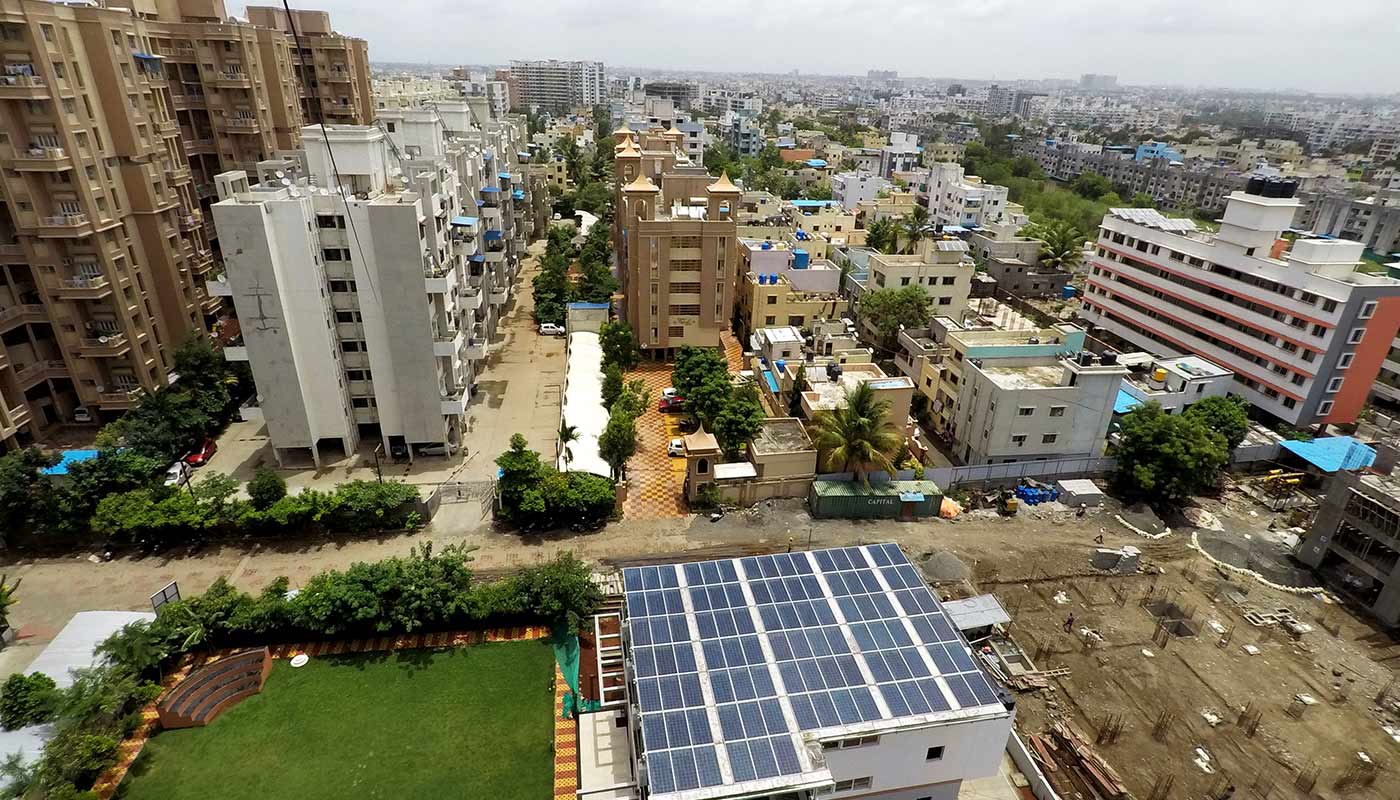 The 'Green Rating for Integrated Habitat Assessment' or GRIHA is a rating tool designed to assess the performance of buildings and habitats against certain nationally accepted benchmarks. It aims at reducing carbon footprint, saving on energy and water consumption, adopting renewable energy systems and providing a visually and thermally comfortable indoor environment to the end users while simultaneously reducing 30-40% of the operational cost.
Formulated by the GRIHA council, an independent not-for-profit society established by The Energy and Resources Institute (TERI) and the Ministry of New and Renewable Energy (MNRE, Government of India), the GRIHA rating assesses projects over their entire life cycle i.e. from the initial design stage through the time it is operating.
Various municipalities and government organizations in India have adopted the GRIHA rating to enable sustainable development through attractive incentives for both the developer as well the owner. For instance, the Pimpri Chinchwad Municipal Corporation (PCMC) provides a 10-50% rebate to developers on premium charges for GRIHA and SVA-GRIHA (Small Versatile Affordable GRIHA) certified buildings (1-5 stars) while to the owner it gives a 5-10% discount on property tax for 3-5 star GRIHA certified buildings and 5-15% for SVAGRIHA rated buildings.
Here are a few glimpses from some of the GRIHA rated environmentally sustainable green buildings in the area of and around Pune, Maharashtra –
Royal Orange County, Pune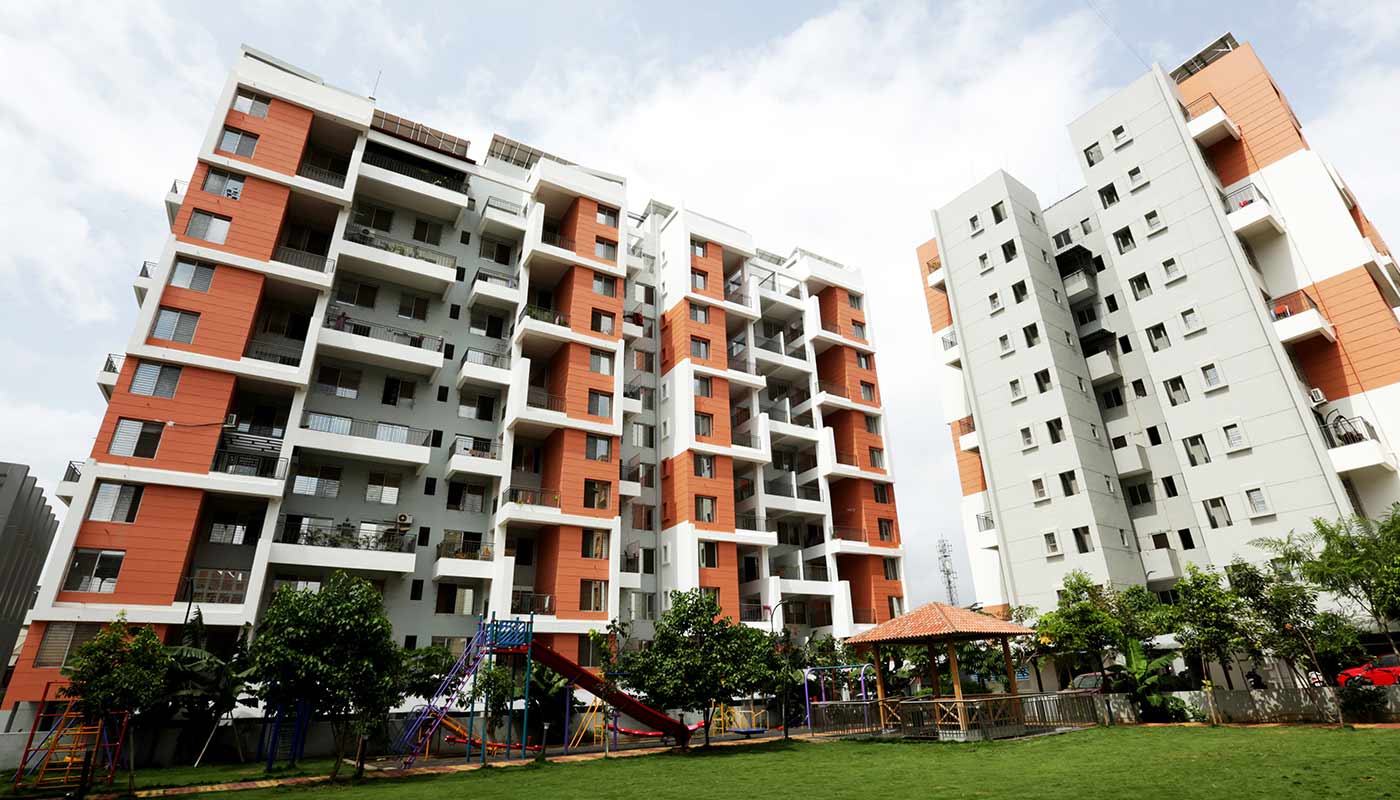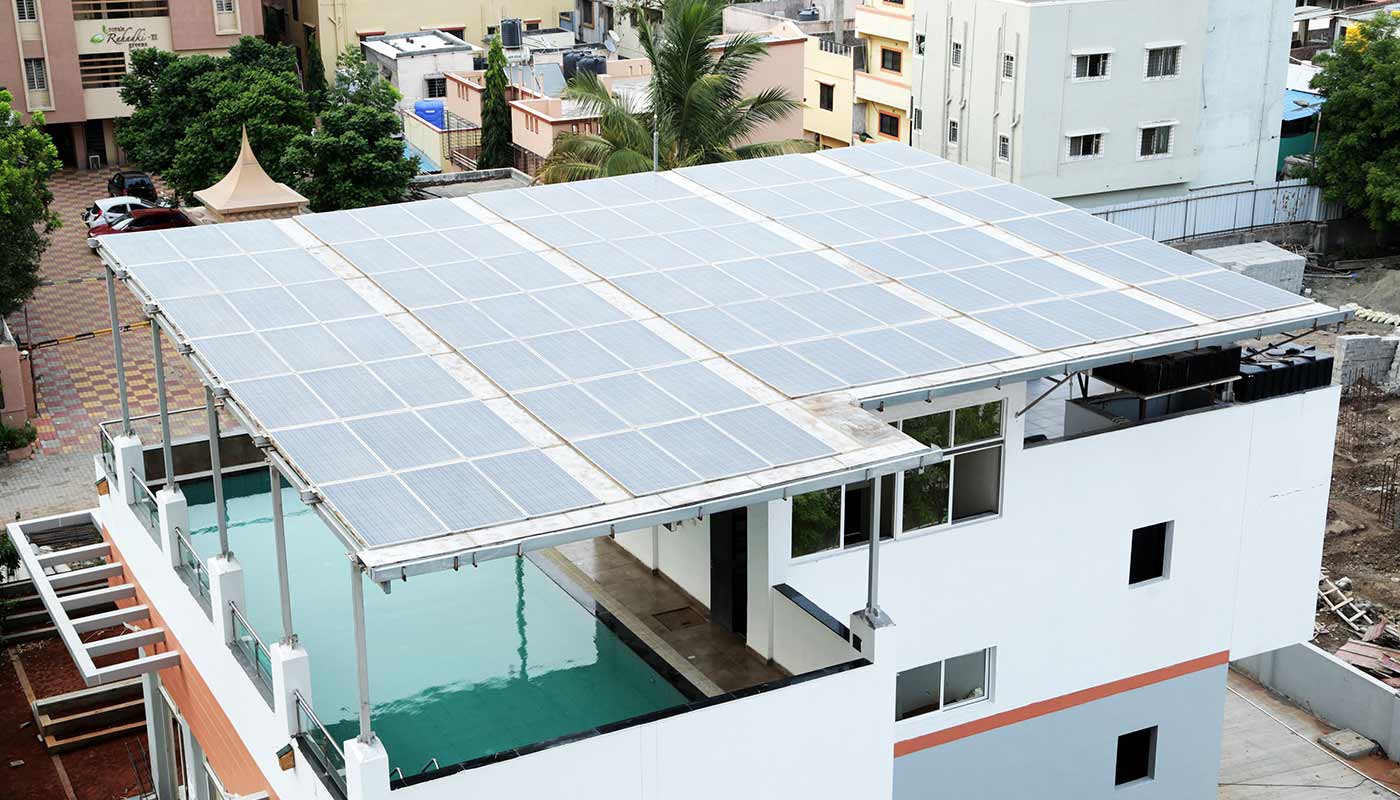 A club house featuring a solar rooftop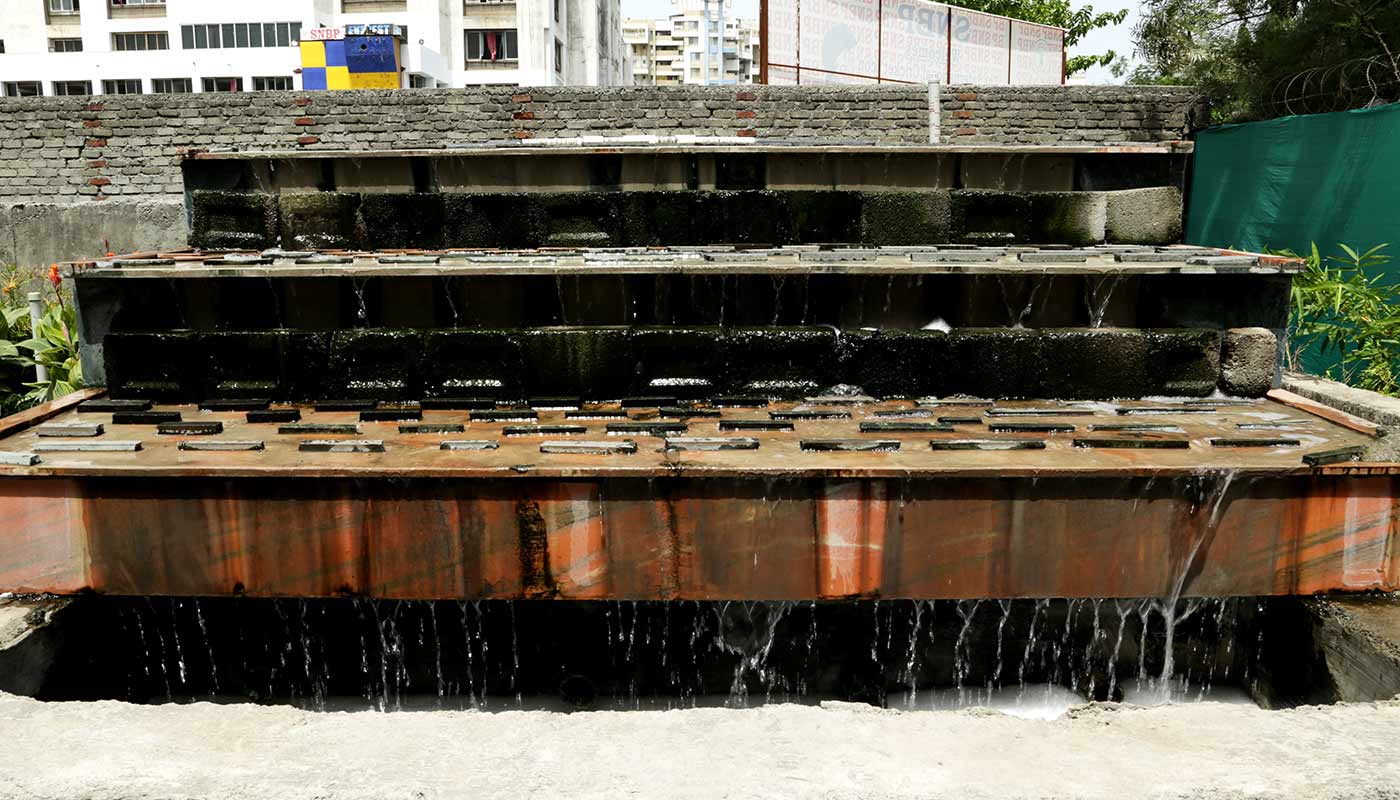 Rainwater harvesting system aims to save 12 lakh litres of water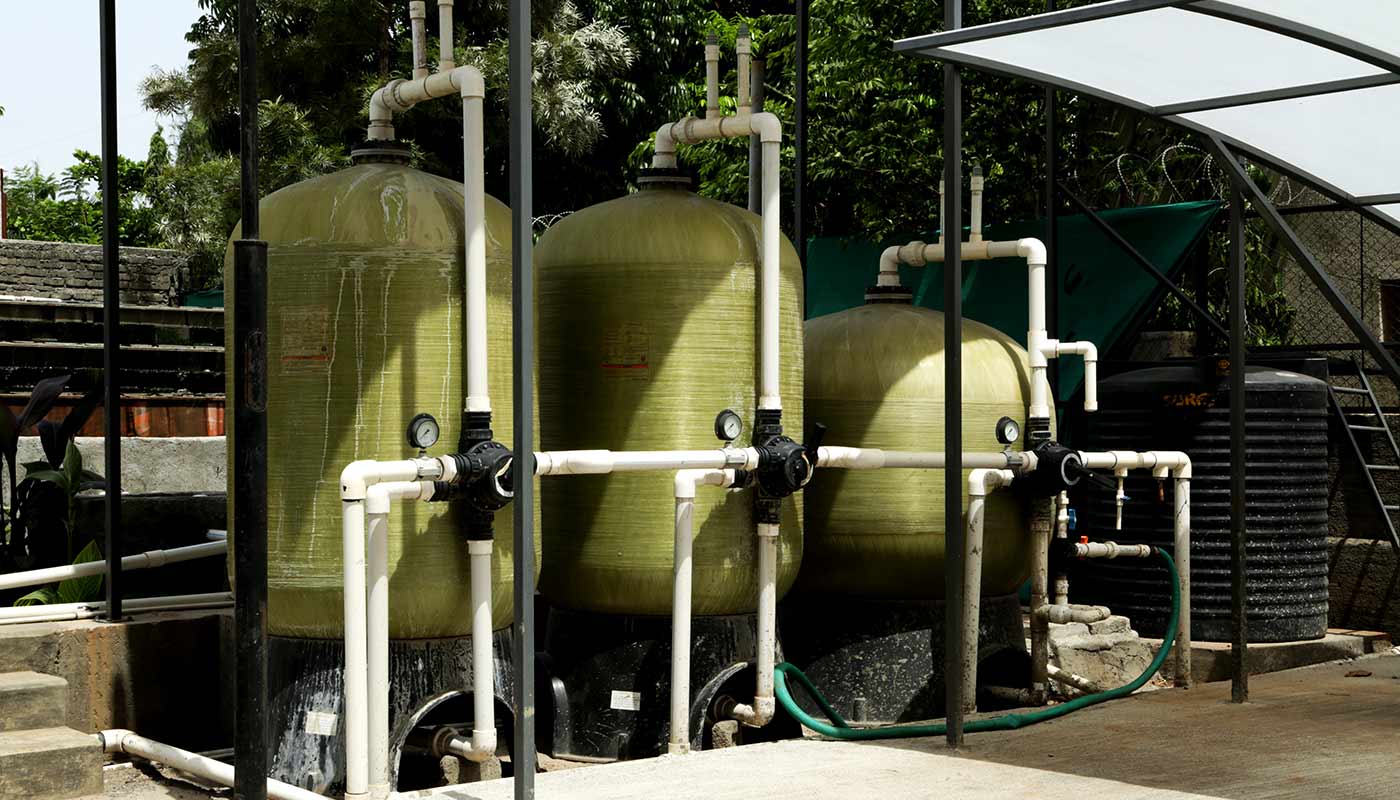 The Sewage Treatment Plant's annual capacity is 90 million litres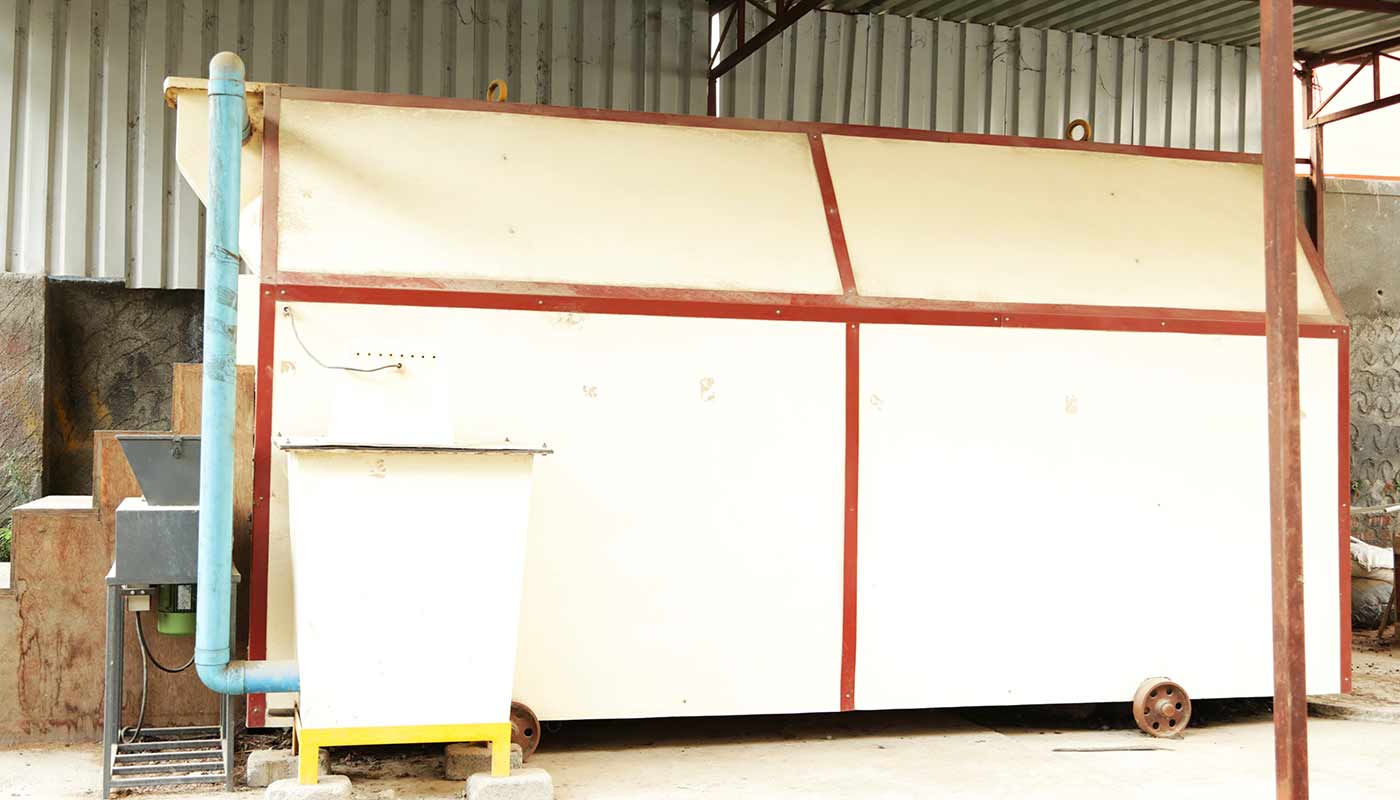 It also houses an organic waste composter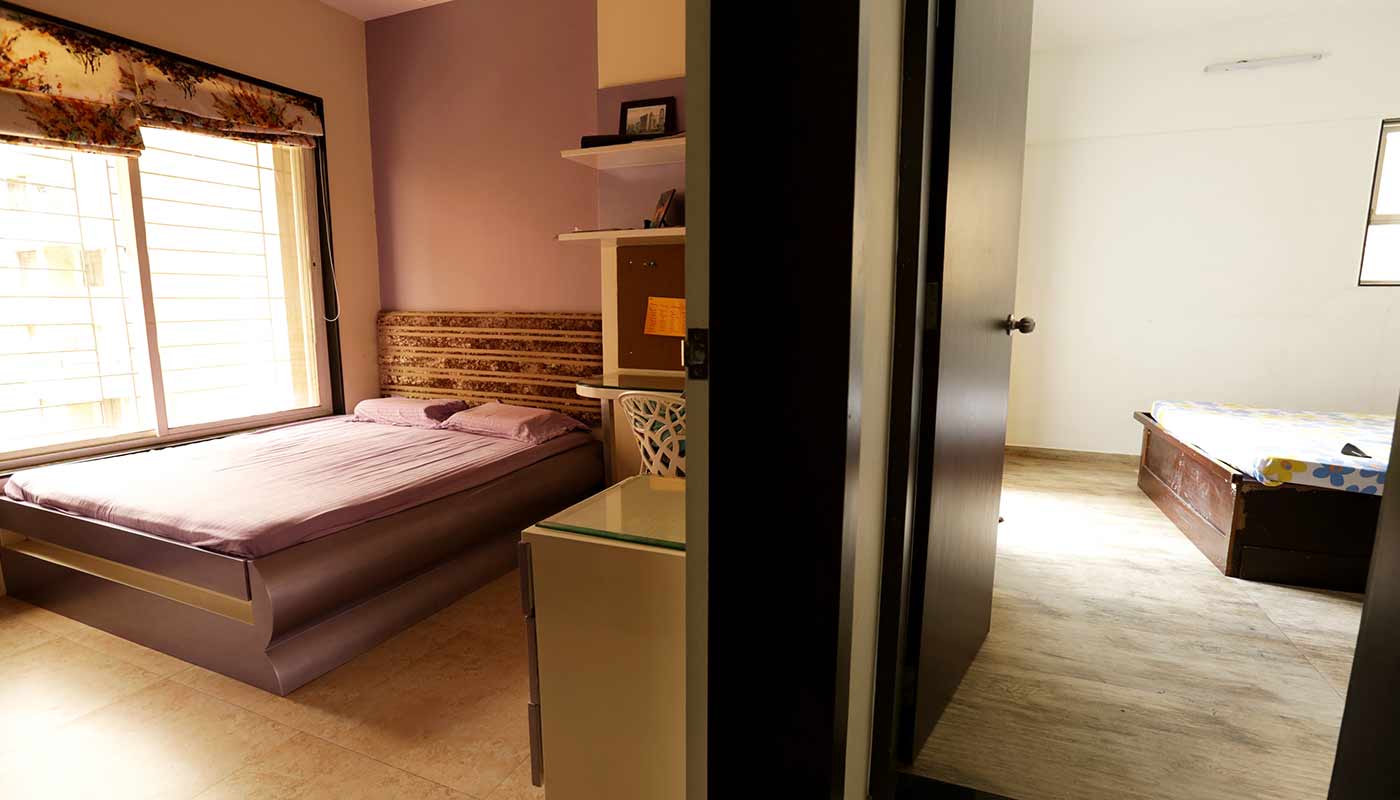 The apartments at Royal Orange County are designed to promote ample natural light and cross ventilation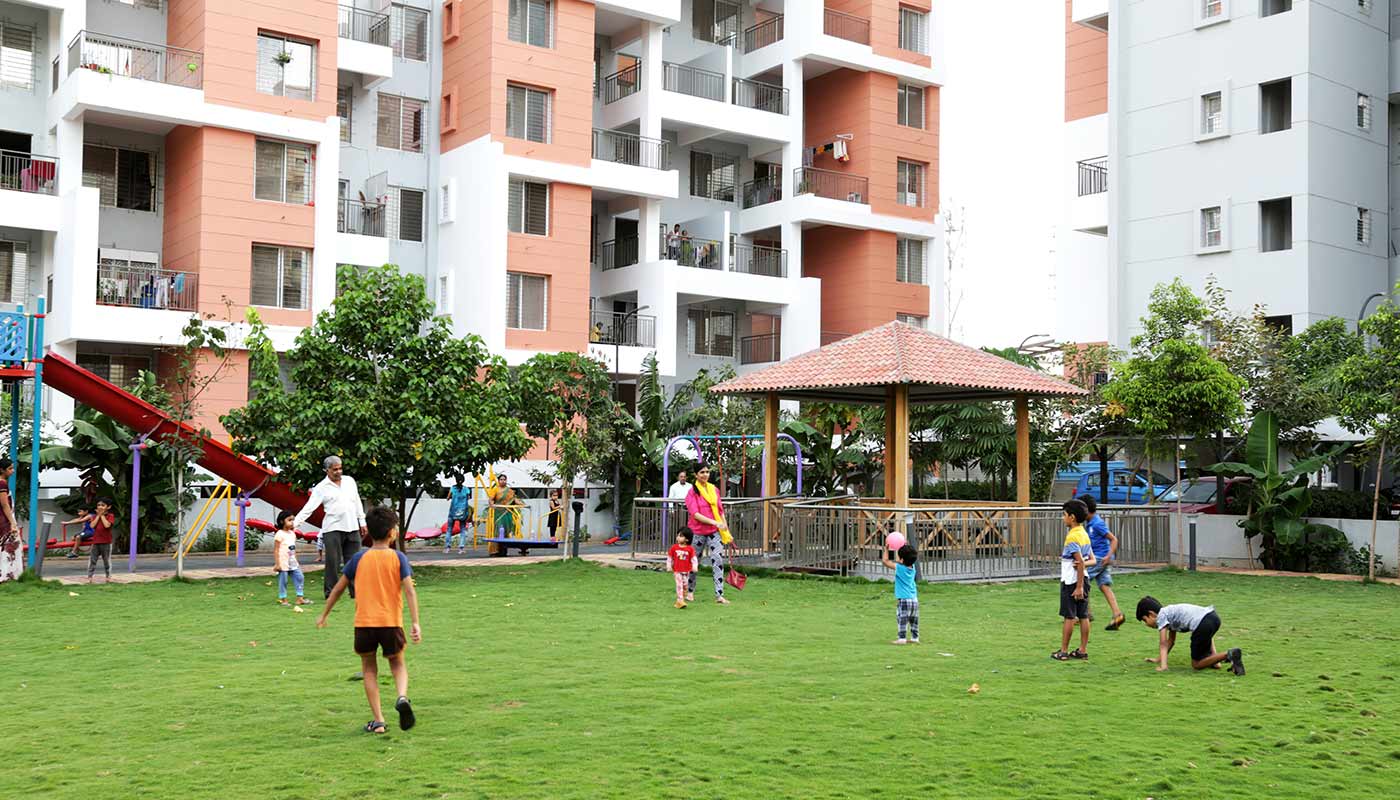 The Royal Orange County has a total of 207 flats. The complex is built using sustainable materials; it generates 120 kilowatt peak of solar power, treats 250 kilolitres of sewage through a low-maintenance natural STP, and has a rainwater harvesting capacity of 12 lakh litres. It is one of the first residential projects in India targeting a 5-star GRIHA rating.
Palladio, Pune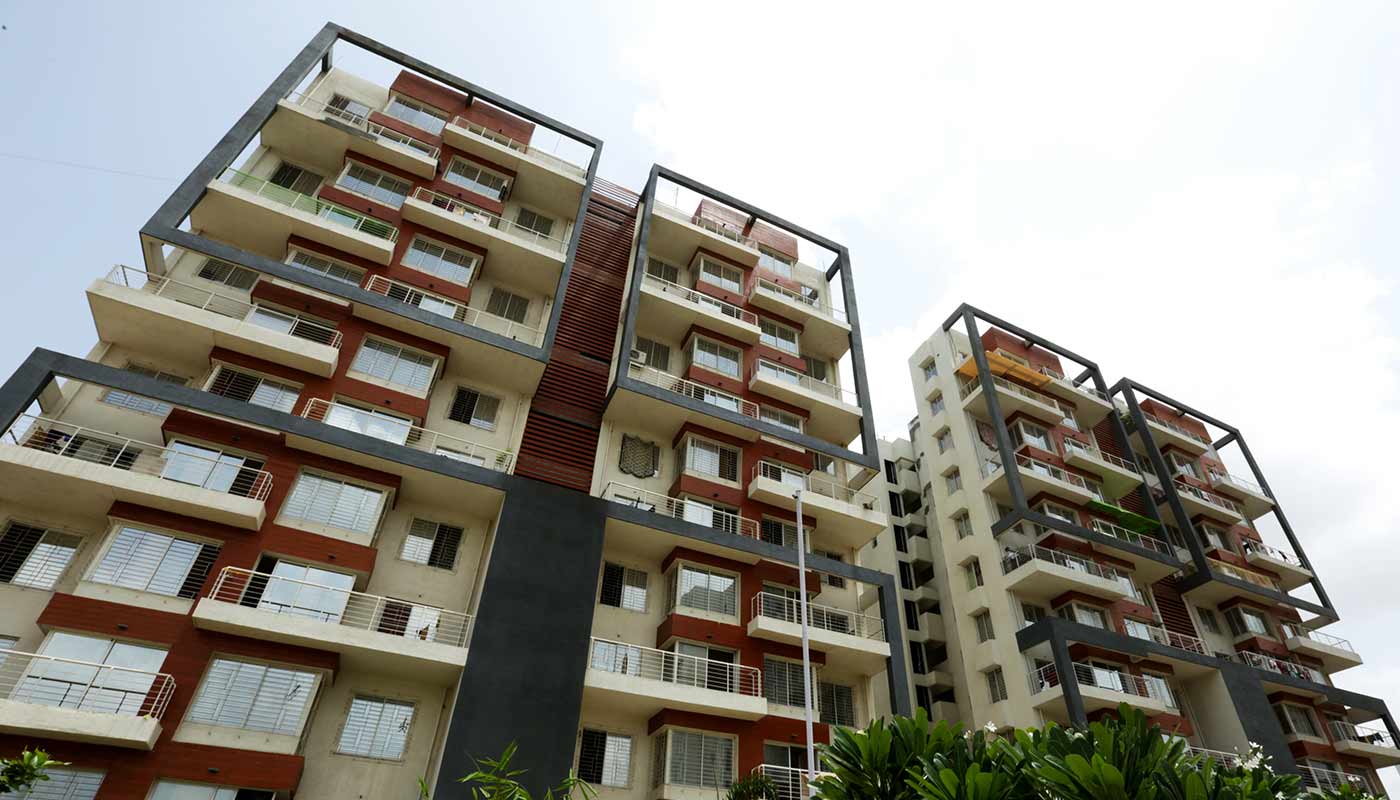 The Palladio has achieved a reduction in landscaping water demands by using not only the STP treated water but also planting native species that require less water. It features a solar hot water system that suffices its 100% hot water requirements thereby reducing the consumption of energy generated from non-renewable sources. It also has on site a vermi-composting system that treats 100% of the organic waste generated in the complex.
VVIP Circuit House, Pune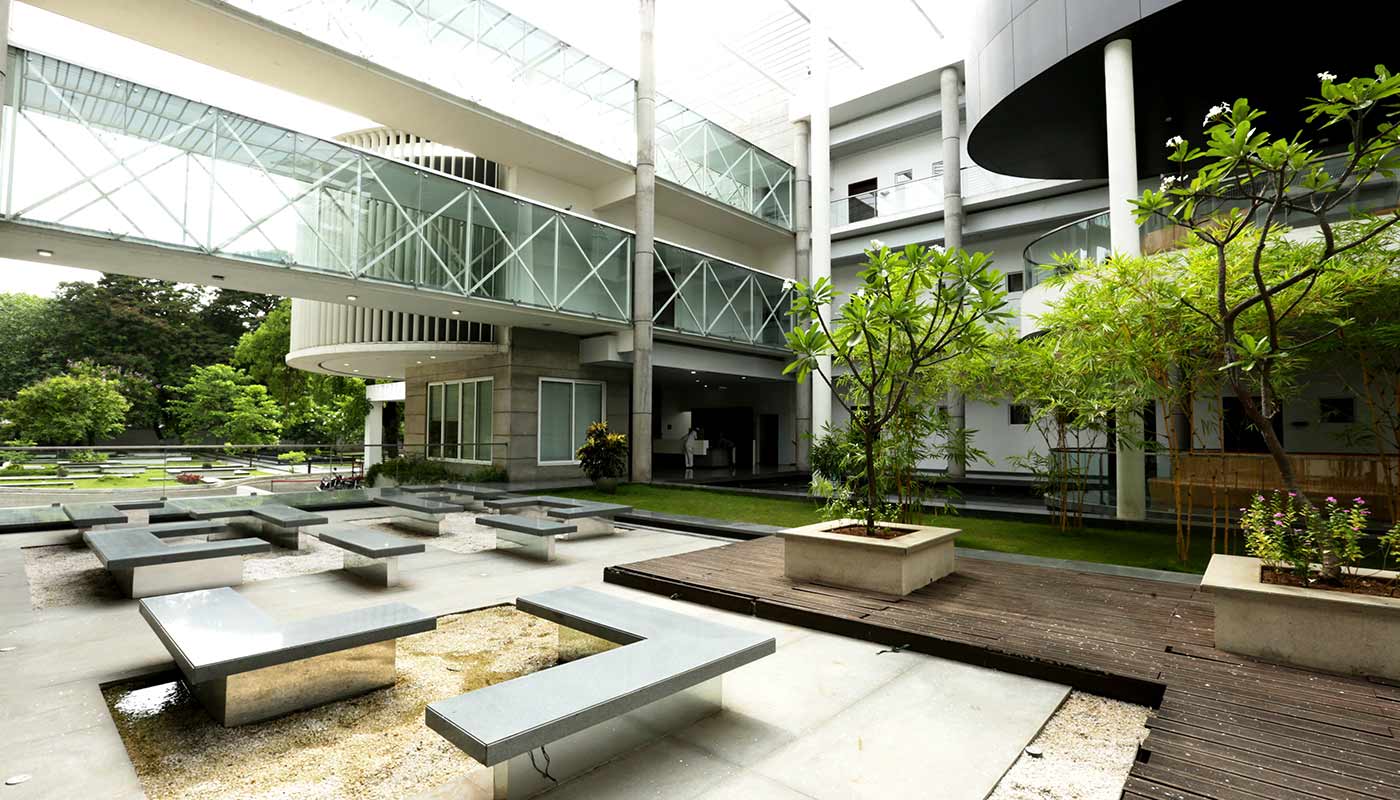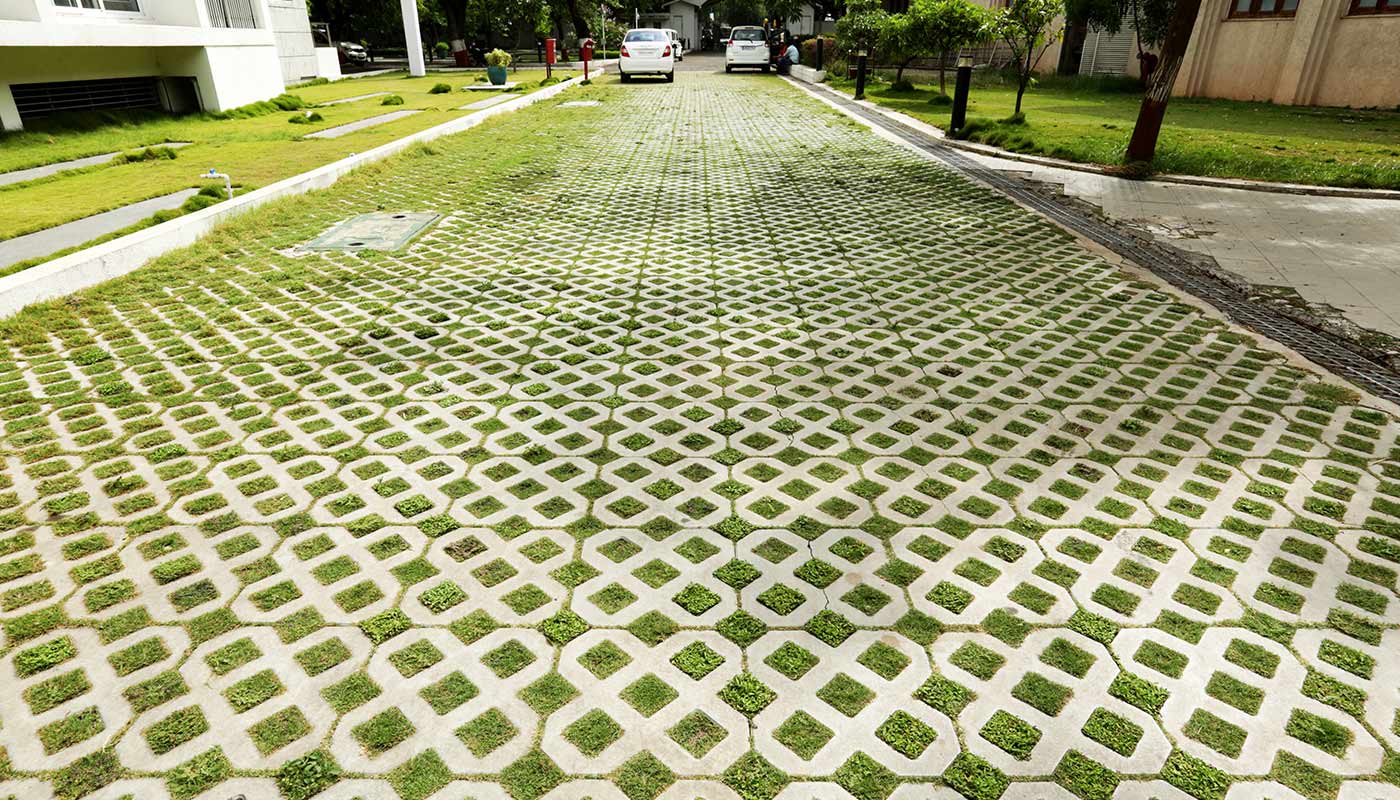 Grass paving allows rainwater to percolate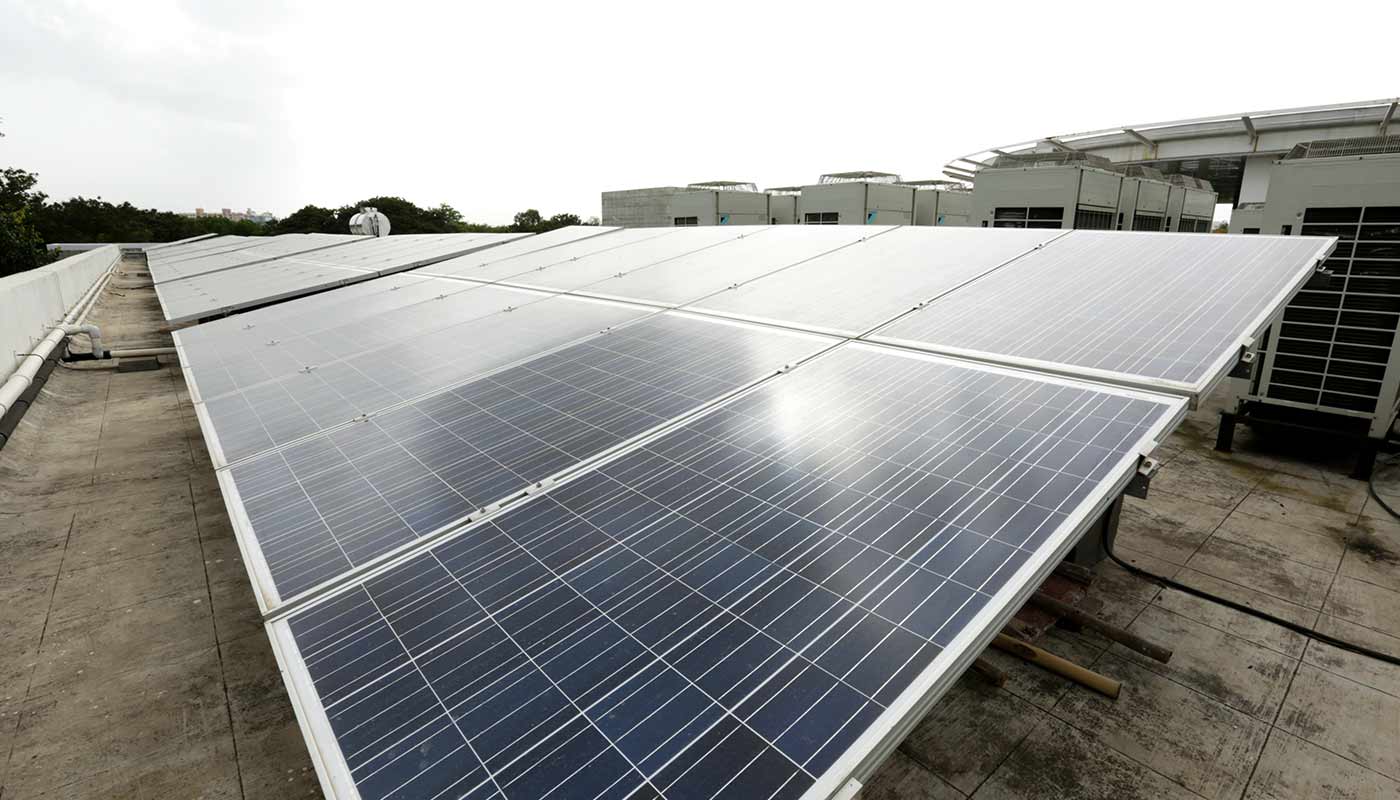 A solar photovoltaic on-site at the VVIP Circuit House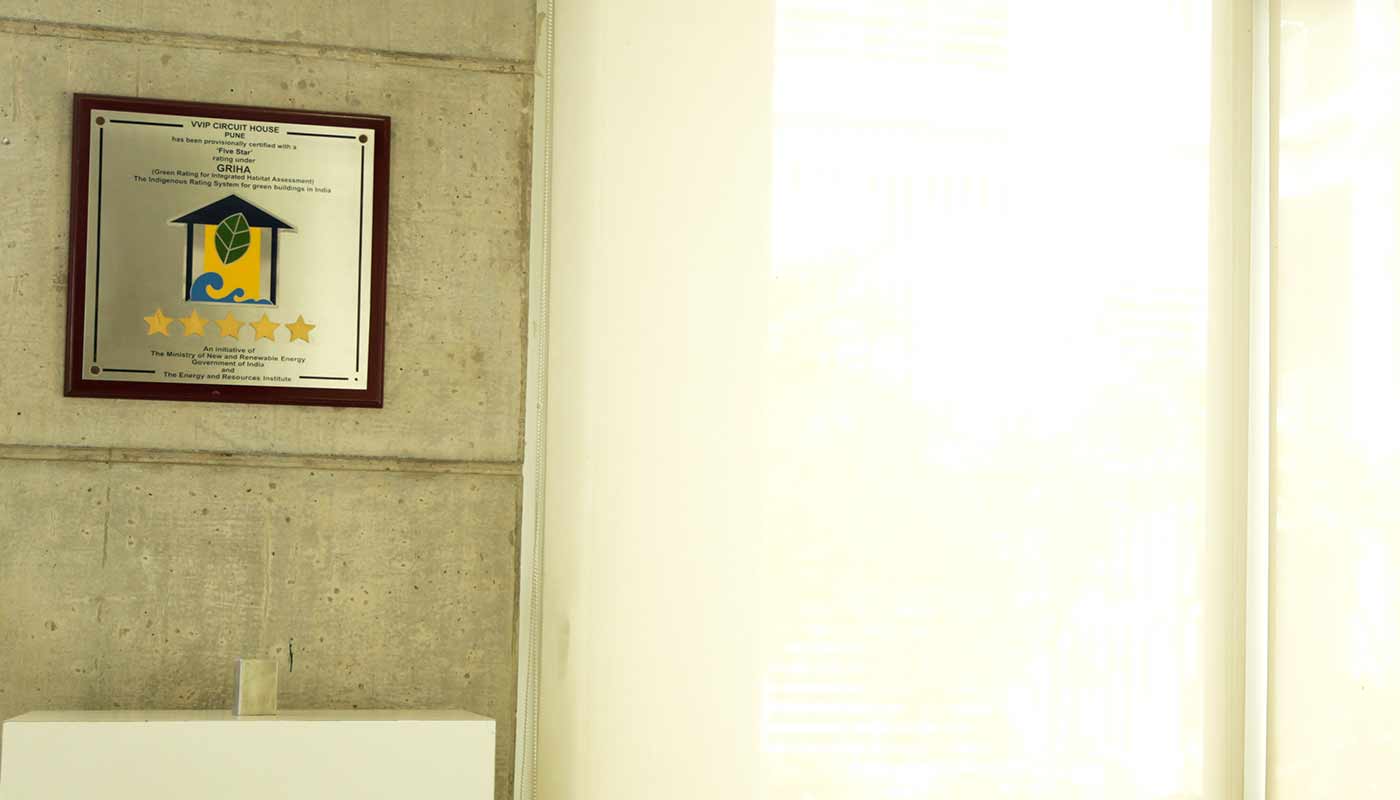 Pune's VVIP Circuit House not only boasts of an on-site solar photovoltaic of 22kWp rated capacity but also features a phytorid technology based sewage treatment plant of 25kLD capacity. The landscape too has been designed to maximise green cover with the paved area coming to only around 21.32% of the total landscape area.
Pimpri Chinchwad New Town Development Authority, Pimpri-Chinchwad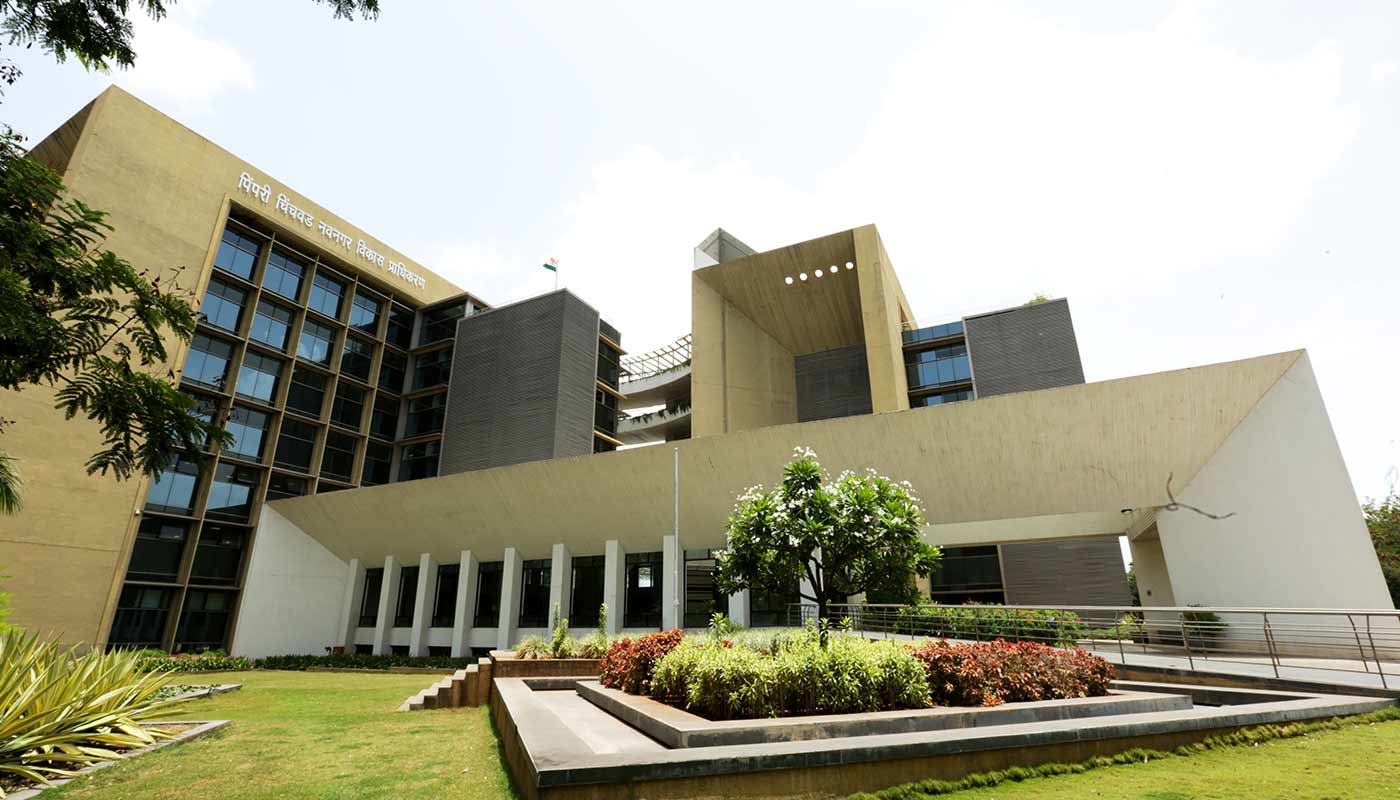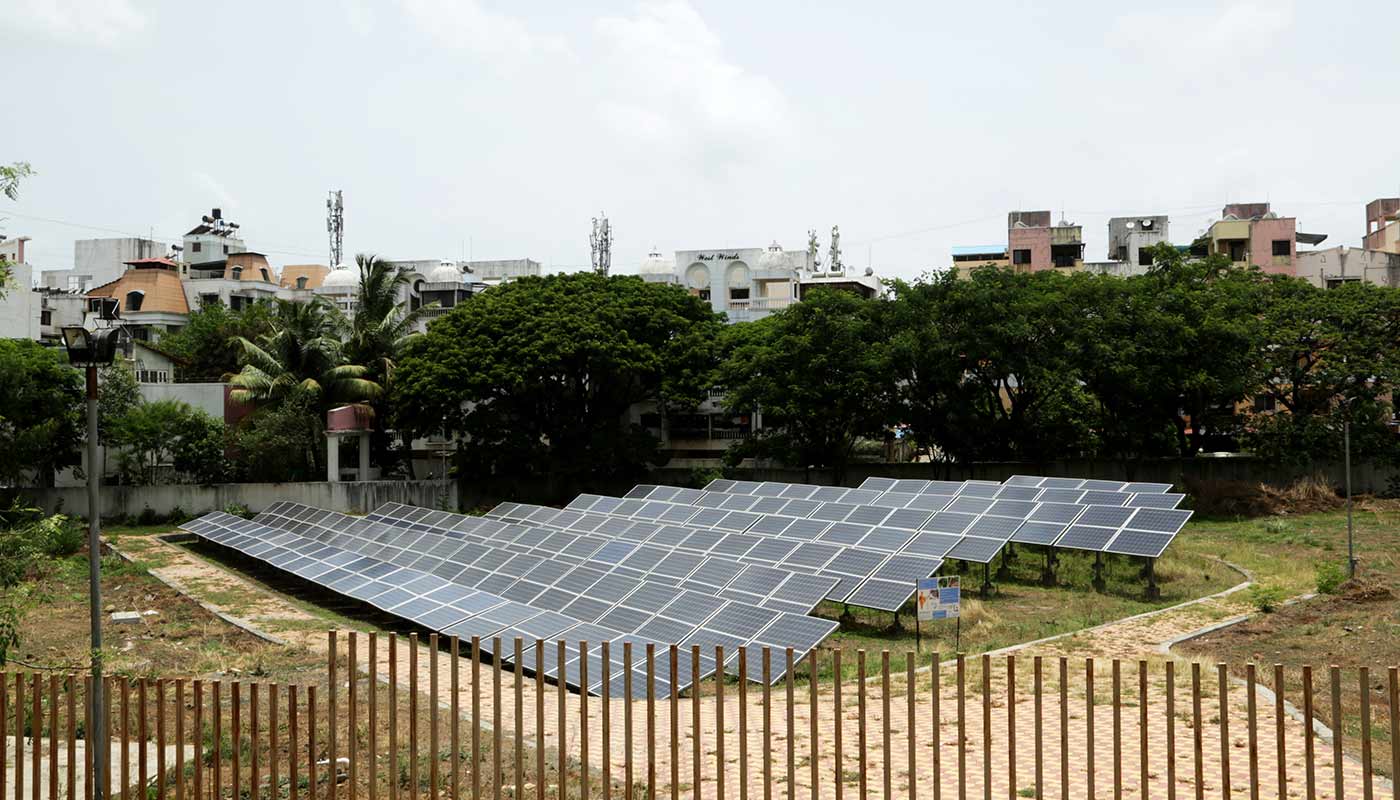 PCNTDA has a solar photovoltaic capacity of around 100kWp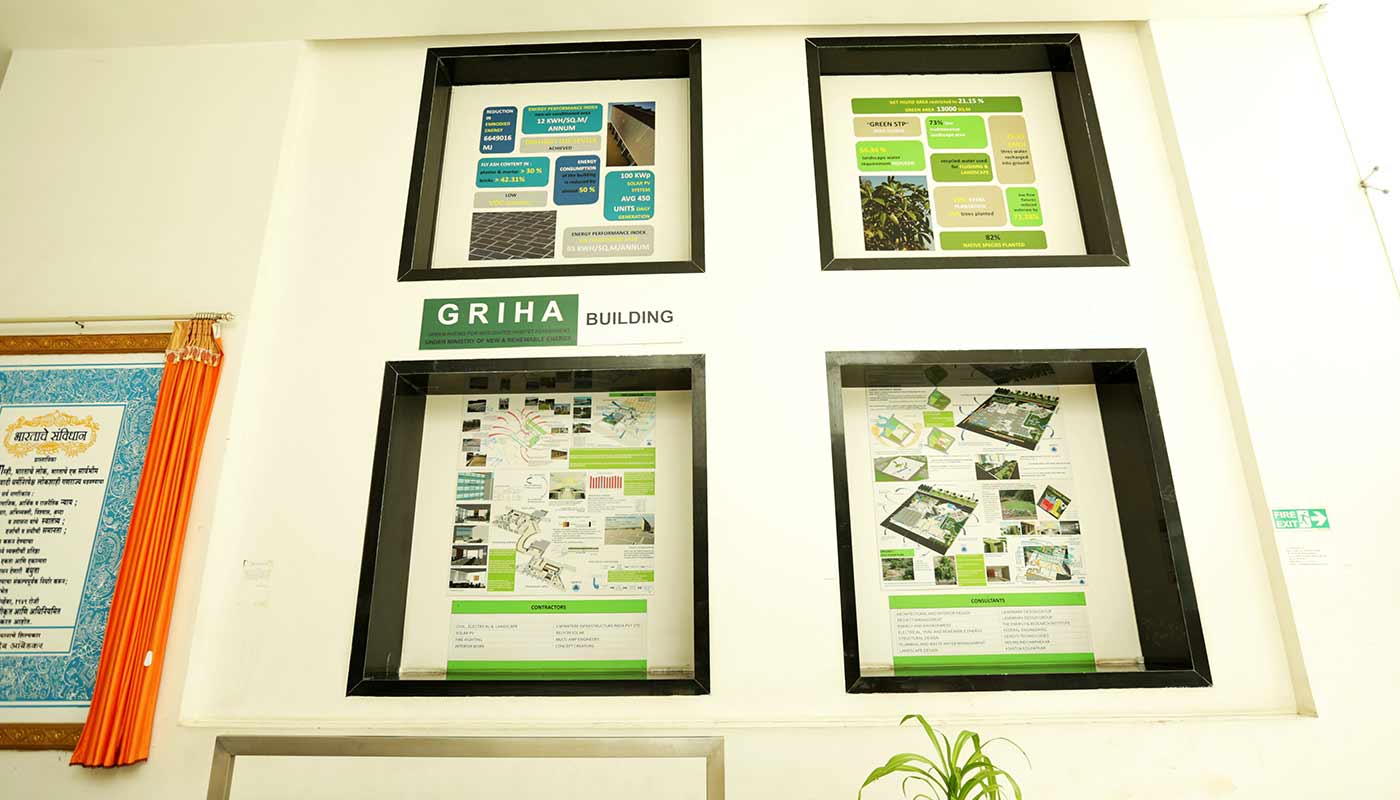 The net paved area on site at Pimpri Chinchwad New Town Development Authority (PCNTDA) is less than the 25% benchmark as per GRIHA requirements with the EPI of the building coming to around 17kWh/year/annum. It also features a solar photovoltaic of 100 kWp rated capacity with all of the outdoor lights being equipped with timer based automatic controls.