A balanced diet and nutrition can act as an effective prophylactic measure against the COVID-19 infection. A positive behavioural change in our eating habits during lockdown must be sustained beyond the pandemic to ensure its long term positive impacts.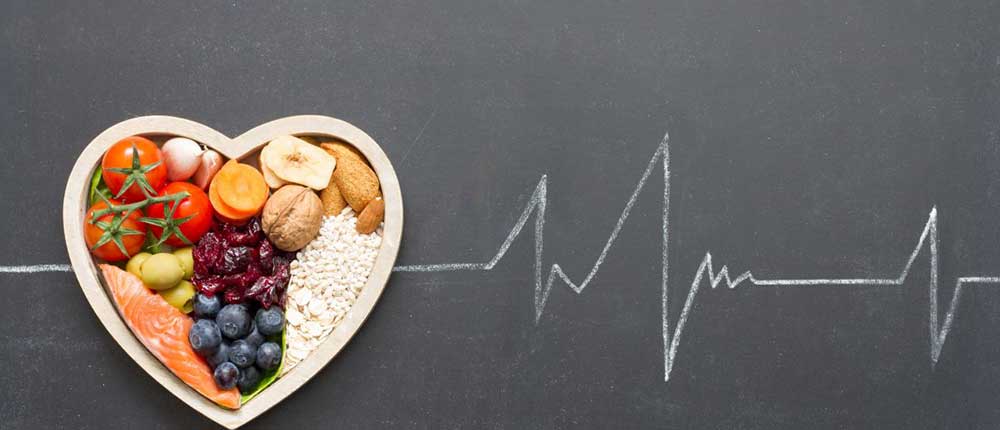 The COVID-19 pandemic is one of the largest socio-economic and health crisis the world has seen. Be it fiscally or existentially, there is hardly any sector or soul that has remained unblemished by the pandemic and subsequent lockdown.
Although there seems to be an onslaught of bad news in the pandemic, there has also been a silver lining, i.e. a visible positive behavioural change in the nutritional habits of people around the world such as a shift in eating habits especially among urban populations, who generally (pre-COVID) tend to consume more processed fast foods and eat out more as compared to their rural counterparts[1], as visible on social media.
According to a study conducted in the United States, eight out of ten consumers changed their eating habits due to the pandemic or the lockdown imposed to control its spread[2]. A survey of 3533 Italian respondents focusing on diet, eating habits and lifestyle indicated an increase in homemade recipes, cereals, legumes and a decrease in fresh fish, packaged bakery products, and alcoholic intake[3]. According to a survey by the International Food Information Council (IFIC), around 60% of American consumers reported cooking at home more and around 20% said they were eating healthier than usual, eating more than usual and also eating more pre-made meals from their pantry or freezer[4].
India too has seen several changes in the sphere of nutrition and dietary habits, most of these being positive. The pandemic and the corresponding lockdown seems to have had a stronger than anticipated impact on the eating habits and food choices[5] in various forms as explained below.
1. Preference for home-cooked food
Restaurants and other food establishments remained shut/closed for the initial phase of the nationwide lockdown. Whether it is by choice or by compulsion, one of the biggest shifts in eating habits in India has been the reliance on home-cooked meals as opposed to eating out or ordering food online[6]. For various reasons, around 60% of consumers around the world reported more cooking at home. Becoming self-reliant has been the mantra of late.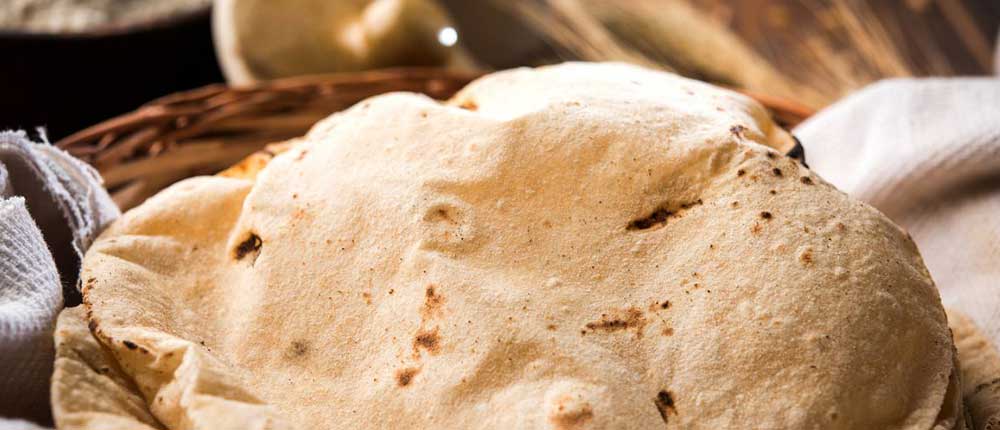 In a wistful pre-covid world, eating out or consuming ready-to-eat processed foods was the norm—owing to the lack of time and due to the convenience factor. The lockdown led to a change in this psyche of people, including younger demographic groups, who picked up cooking and baking skills and taking charge of their own meals.
Social media, too, played a key role in promoting home cooking and healthy eating. Tutorials on platforms such as YouTube provided even those with previously non-existent cooking skills the opportunity to awaken their inner chef & baker. Social media platforms such as Facebook and Instagram were inundated with pictures and videos of novice chefs trying their hand at new recipes, thus promoting the practice and encouraging more people to start cooking for themselves. The self-reliance, with respect to individual diets, is an outcome that is hopefully here to stay.
2. Shifting trends towards healthier eating and food safety
Good health and immunity, along with intrinsic factors, are greatly dependant on the food one consumes and the lifestyle followed, a fact that came into prominence during the pandemic. The general public was given the idea that an unbalanced diet made individuals more prone to the virus, causing people to make healthier food choices[7]. As a result, along with home remedies to improve immunity, citizens started paying attention to the food they consumed, ensuring that it was healthier. People everywhere, who had the means, started consuming more fruits & vegetables and also decreasing the consumption of fried foods, sugar and salts. India had been traditionally more reliant on nutri-dense plant-based foods. At the beginning of the pandemic, there was even a reduction in the consumption of animal protein such as meat due to fears, although unfounded, that these animals might be potential virus carrying hosts[8]
A number of food blogs, some pre-existing and some created by people during the lockdown, promoted the inclusion of local foods and immunity-boosting recipes using fresh ingredients to ensure the improvement in the health of the population, especially the vulnerable demographic groups. Several initiatives that promote healthier lifestyles gained prominence, including the consumption of nutritious foods[9]. The increased awareness about these initiatives coupled with their popularity on social media has ensured that more and more people are inspired to take up these healthy habits in their daily lives.
An emphasis was created on the importance of food safety. There had been an increasing demand for organic produce and natural food items in India even before the pandemic as visible from the growing market for these products in the domestic market. The pandemic gave a push to the same as consumers realized the significance of including safe and nutritious foods in their diets.
While increased consumption of traditional healthy food items is a welcome development, care must be taken to ensure that these items are accessible and affordable to all.
3. Increased reliance on Ayurveda and other traditional medicine
The novelty of the sickness and the absolute lack of a cure or vaccination forced people to look at traditional remedies to fight the coronavirus. Age-old recipes, using immunity-boosting herbs and spices, are being consumed by more and more by people to strengthen immunity, strong immunity having been proved to be essential to fight the coronavirus[10].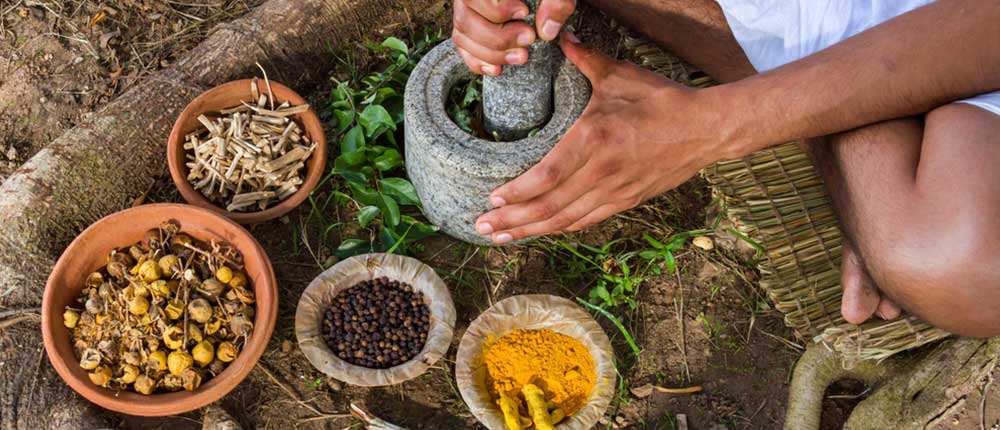 The Ministry of Ayush, responsible for the promotion of Complementary and Alternative Medicine, has released a set of guidelines for boosting immunity and other self-care measures through Ayurvedic principles[11]. Along with Yoga, the Ministry in its official guidelines released to help citizens with tips on beating the coronavirus recommended several Ayurvedic recipes such as kadha i.e. herbal tea/decoction made from basil, cinnamon, black pepper,dry ginger, and golden (haldi) milk. The use of turmeric, cumin, coriander and garlic in cooking has also been recommended by the Ministry of Ayush. Although there haven't been any confirmed studies yet, one of the reasons India has seen a lower mortality rate due to Covid-19 could be due to ample usage of these immunity-boosting herbs and spices by Indians in their traditional food[12].
As a result, more and more Indians have been embracing these natural remedies during the COVID era. This has also given a boost to the Ayurveda industry and has led to scaling up by Ayurveda start-ups that manufacture and sell Ayurvedic products for people who are conscious of their health. A few states like Kerala, Haryana and Goa, have been using Ayurvedic medicines for asymptomatic patients and frontline workers[13]. India has even begun clinical trials for treatment protocols on coronavirus patients using Ayurvedic medicines[14]. In October 2020, the Union Health Ministry released the National Clinical Management Protocol based on Ayurveda and Yoga for the management of Covid-19, which included dietary measures, yoga and Ayurvedic herbs and formulations such as Ashwagandha and AYUSH-64 (polyherbal Ayurvedic formulation to treat Influenza-like illnesses[15]) for prevention of coronavirus infection and treatment of mild and asymptomatic cases[16].
Conclusion
When cooking at home was a distraction from the crisis that was being unfolded, there had been a slump in fast food consumption in the initial phases of lockdown. Homemade fast food, even if it is generally less nutritious, tends to be much better than the highly processed readymade food. However, the lifting of lockdown restrictions has again opened up several fast-food chains and online delivery. Restaurants adapted their marketing strategies and now focus more on convenience and safe food handling by building consumer trust, brand value and interventions such as minimal human contact. Home delivery of cooked food also saw a boost as people, missing the eating out experience, opted for home deliveries from restaurants.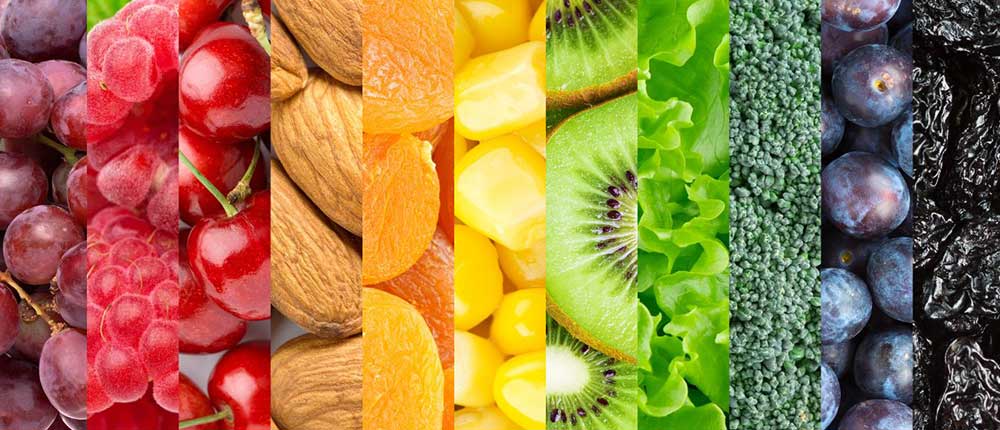 As life slowly returns to a semblance of normalcy, there is a possibility of a resurgence in unhealthy eating habits, especially in urban areas. It is crucial that the healthy habits adopted are carried forward; an individual who has started practicing and relishing home cooking should continue the same, eating out occasionally instead of doing so regularly.
Healthy citizens make a healthy nation. The onus is on us to make our health and nutrition a priority in post-COVID life. So while we may give in to the lure of fast food from time to time, we must practice and enjoy cooking and other skills learnt during the lockdown. It is crucial that we carry forward our positive learnings with respect to good nutritional habits. Hon'ble Prime Minister Narendra Modi had named September 2020 as "Poshan Maah" or "Nutrition Month" for awareness on nutritional resilience. This is especially significant as although the negative impacts of the pandemic outweigh the positives, the positive behavioural changes need to be recognised and appreciated.
In the world of the new normal, we must remain cautious about our food choices even after the pandemic subsides completely, which will happen sooner or later. However, the daily increase in the number of COVID-19 cases in India should act as a reminder that we are not out of the woods yet. On the occasion of UN World Food Day, ie. October 16th 2020, let us pledge to continue taking precautionary measures and doing our bit to stay healthy through immunity boosting measures in our diets and lifestyles. The need to practice a sustainable and healthy lifestyle continues to be the need of the hour, now more than ever.
Footnotes:
[1] https://www.sciencedirect.com/science/article/abs/pii/S2211912420300146
[2] https://www.foodbusinessnews.net/articles/16226-eight-in-ten-consumers-changed-their-eating-habits-due-to-covid-19
[3] https://translational-medicine.biomedcentral.com/articles/10.1186/s12967-020-02399-5
[4] https://www.foodbusinessnews.net/articles/16226-eight-in-ten-consumers-changed-their-eating-habits-due-to-covid-19
[5] https://food.ndtv.com/food-drinks/covid-19-5-ways-the-epidemic-will-change-the-way-we-eat-2205685
[6] https://scroll.in/article/958301/will-the-coronavirus-crisis-change-how-the-indian-middle-classes-thinks-about-food
[7] https://scroll.in/magazine/964326/coronavirus-has-given-indian-foodies-a-chance-to-become-genuine-food-lovers
[8] https://brandequity.economictimes.indiatimes.com/news/marketing/future-shock-25-food-trends-post-covid-19/75590741
[9] https://www.downtoearth.org.in/blog/food/covid-19-calls-for-renewed-focus-on-eating-right-and-natural-71334
[10] https://www.sciencedirect.com/science/article/pii/S1876034120305670
[11] https://www.ncbi.nlm.nih.gov/pmc/articles/PMC7204691/
[12] https://www.immunopaedia.org.za/breaking-news/indian-population-could-have-intrinsic-immunity-to-resist-covid-19-challenge/
[13] https://www.business-standard.com/article/economy-policy/coronavirus-outbreak-india-plans-ayurvedic-trials-on-patients-soon-120041500073_1.html
[14] https://timesofindia.indiatimes.com/life-style/health-fitness/health-news/coronavirus-treatment-india-will-soon-do-the-clinical-trials-of-ayurvedic-drugs-for-covid-19-treatment/articleshow/75182698.cms
[15] https://www.sciencedirect.com/science/article/pii/S0975947620300255
[16] https://www.livemint.com/news/india/covid-19-health-min-releases-management-protocol-based-on-ayurveda-and-yoga-11601981114185.html