Traditional uses of the wild plants by the tribal communities of Jawhar, Palghar, Maharashtra, India
International Journal of Botany and Research (IJBR) ISSN (P): 2277-4815; ISSN (E): 2319-4456 Vol. 7, Issue 6, Dec 2017, 19-22 © TJPRC Pvt. Ltd.
2017
---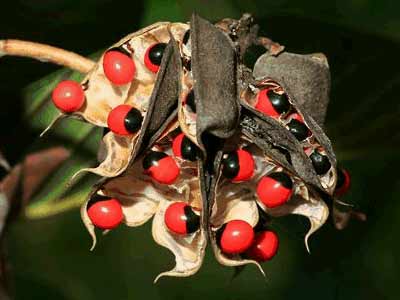 TERI received the Best Paper Award for 'Traditional Uses of the Wild Plants by the Tribal Communities of Jawhar, Palghar, Maharashtra, India' by Transstellar Journal Publications and Research Consultancy. The research article talks about the uses of wild plants by the tribal communities for purposes other than the usual dietary and medicinal purpose. These uses of the wild plants are somewhat ignored and have not been documented so far.
The study was conducted in the tribal areas of Palghar district. Around 14 species of plants belonging to 13 families were recognized for its unique practices of usage. It was found that the seeds of some plant species are used as a product for barter, fruits as fish toxins, and tender leaves and stems as an external cure for various ailments. Some plant parts are observed to be used only for external application, without any processing, to cure diseases and infections.
These plants form an important part of the ecosystem for the tribal communities inhabiting the region. The rich uses of these plants are feared to be lost down the generations as the mode of knowledge sharing remains largely oral in nature. Thus, this knowledge needs to be documented and scientifically validated, as it could help provide scalable solutions to some of the existing health concerns.