Acknowledging our interconnectedness to biodiversity might help in preventing climate-induced disasters and pandemics in the future.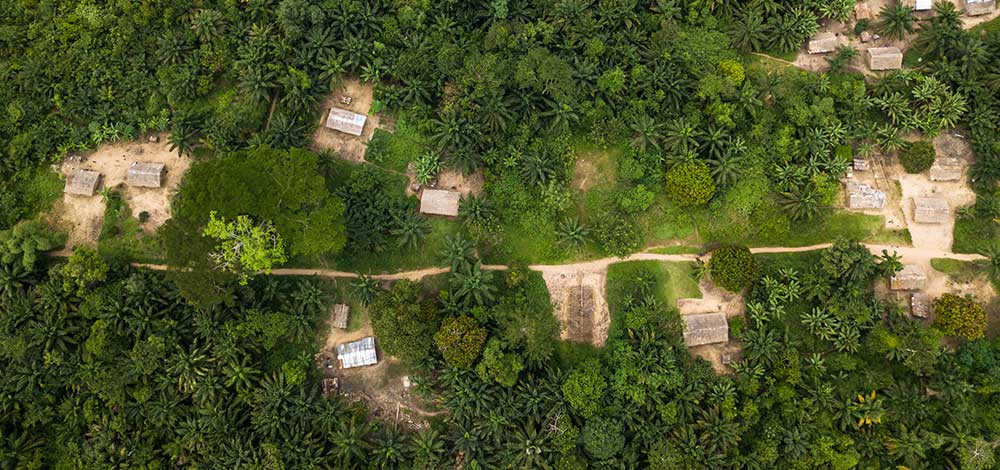 In 2016, UNEP's Frontiers Report told what we didn't want to hear: From changing climate to land use change, rich biological diversity is collapsing worldwide. The report illustrated that the deteriorating health of our ecosystems and undermining the value of biodiversity may lead to the re-emergence of zoonotic diseases. Though it signalled effective and timely responses, at the time, it didn't raise any concerns. Now, its findings are being echoed in countless discussions around the origin of the COVID-19 pandemic. Today, having spent more than two months in socially distant circles, we have begun to recognise that a few blurred lines in nature should not be crossed.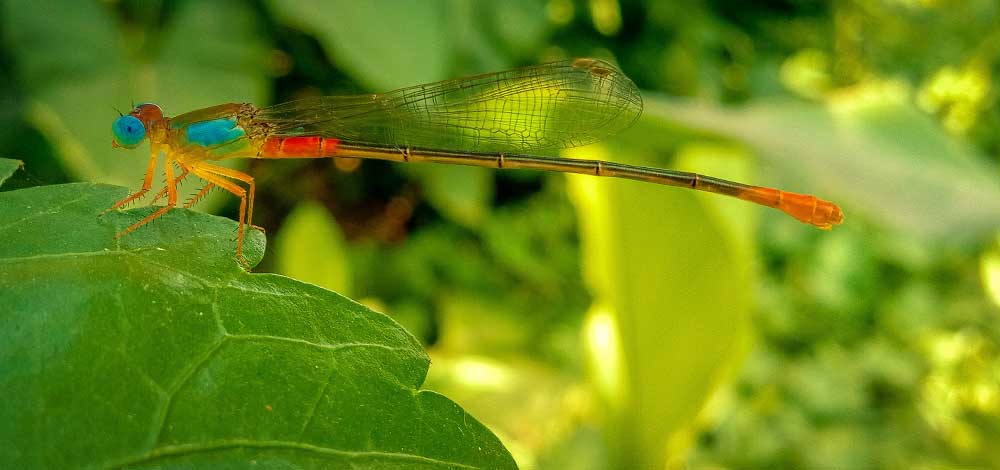 Biodiversity is a pyramid where each exquisitely adapted living organism brings a stone. All of these delicately placed stones hold our world steady. Biodiversity is more than just forests and wildlife; it encompasses all variety and variability of living organisms. An invasive species alters the habitat by drawing more nutrients and moisture than native/indigenous species and they further invite virulent pathogens. A native species recharges groundwater, sequesters carbon, replenishes oxygen, and supports pollinators. A diverse mix of native species allows our ecosystems to flourish and to adapt better to any unforeseen events.
Nature-based solutions for vibrant ecosystems
In the wake of the COVID-19 pandemic, a strong immune system is the first line of defence against the deadly virus. Immunity cannot be built up in a day, but a well-balanced diet and living in a healthy ecosystem always helps. Since ancient times, herbs and spices have been well known for their healing properties. Indian systems of health and medicines—Ayurveda, Siddha, Unani and Sowrigpa—are rooted in ancient traditional knowledge.
As per the Botanical Survey of India (BSI), there are more than 8,000 species of medicinal plants in India. According to the World Health Organisation (WHO), as much as 80% of the world's population relies on herbal medicines for healthcare.
Natural population of herbal and medicinal plants in India remains mainly in hotspots and isolated pockets such as the Western Ghats, the Himalayan region, and Northeast India. Today, there is a critical need to conserve biodiversity in urban settings as well.
We have not been able to recognise the value of our traditional knowledge effectively especially when it comes to localised practices of food habits, forest dependence, and conservation practices. Lack of transfer of knowledge across generations, in the context of biodiversity resources, clearly remains a challenge.
Plants are not just props
Are trees, plants, and flowers merely a 'stage setting' for the animal kingdom? In addition to various health benefits, medicinal and herbal plants also provide habitats and nourishment to a multiplicity of organisms and other plant species. In degraded and fragmented landscapes, medicinal and herbal plants do a lot more than punctuating the pictorial splendour. Many native species often self-propagate and sustain themselves for several years, without little assistance.
One of the most significant environmental advantages of plants is their ability to maintain ecological stability. Even in their limited landscapes, self-sufficient plants act as a refuge for critical habitat functions and reduce pressure on fragile ecosystems.
More than half of the world's population lives in cities and creates a big carbon footprint. A lack of biodiversity in such an area can pave the way for land degradation, water contamination, or air pollution. Backyard biodiversity is the best way forward to address our 'plant blindness' and what better way to address it than cultivating plants that boost our immunity as well. To foster biodiversity, the importance of native plants in our backyards and balconies can't be stressed enough.
Elixirs of life for healthy home
From aromatic herbs to immunity building small plants, there are several plants one can grow at home. Neem or Azadirachta indica used as home remedies and its leaves are effective in treating sore throat and eczema. Tulsi or Holi Basil is called Queen of Herbs for a reason. Easy to grow in a pot or backyard, it can be used for curing cold, cough, sore throat, and high blood pressure. Ashwagandha or Withania Somnifera boosts brain function and can help with anxiety and depression. Known for its antidepressant properties, Lemongrass also helps in healing digestive disorders, congestion, cough, and headaches. Thyme has potent medicinal value and can increase haemoglobin in the blood. Shatavari or Asparagus Racemosus helps to cope with stress, anxiety, diarrhoea.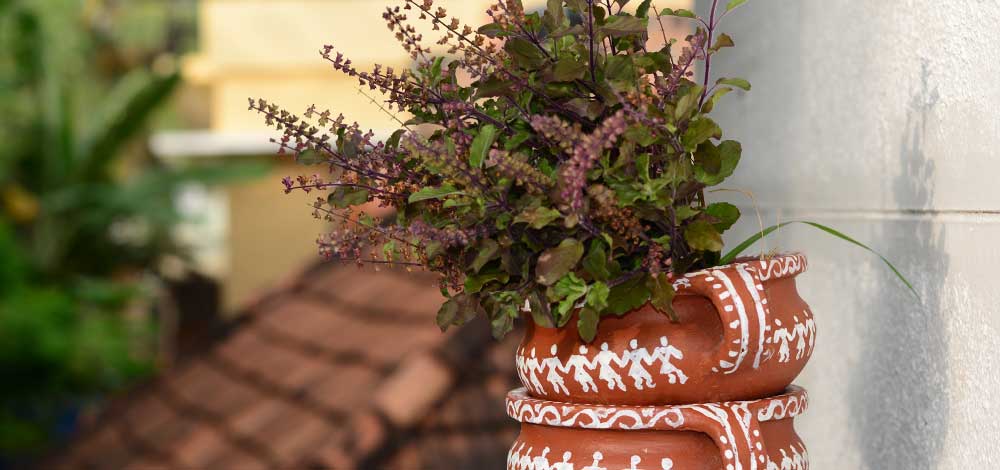 In addition to this, herbs like rosemary, dill, parsley can be grown easily in a pot and can be used to cook several delicacies. Herbs like parsley and sage are loaded with essential vitamins A, C, and K—known to improve immunity and bone health. Also, these herbs are rich in flavonoids that protect from seasonal diseases. Be it on busy work stations or in quiet corners of home, these plants are ideal to grow in our urban environments as all they need is a pot to grow in with minimal care.
Too precious to lose
As mobile as we might consider ourselves, we are ultimately bound to a few inches of top soil burrowed by the toil of earthworms. Before a term like ecologically sound planet becomes culturally sterile, we need to remind ourselves that our lives are not too distinct from earthworms. Acknowledging our interconnectedness to biodiversity might help in preventing climate-induced disasters and pandemics in the future.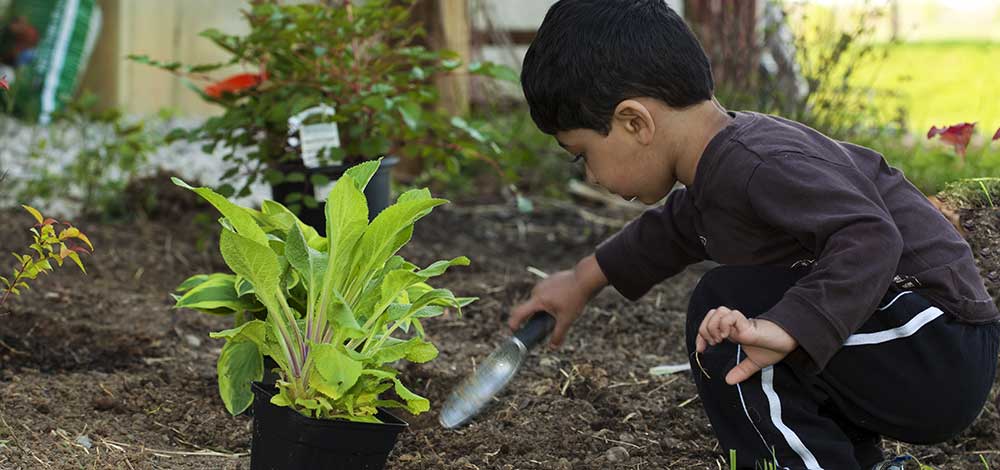 On 5th June, World Environment Day 2020 is also celebrating biodiversity. Its theme "It's Time for Nature" highlights how nature is essential to humanity and the urgent need to restore ecosystems. Whatever notions we might have about celebrating biodiversity this World Environment Day, let us grow a plant higher than our balcony balustrade.
Dhawal Trivedi works in the Communications team of TERI.