B-EPICC- Brazil East ​Africa Peru India Climate Capacities Strengthening Resilience against Climate Change
The overall purpose of this project is to improve regional, national, and local resilience to disruptive weather events and climate change consequences in five partner countries: Ethiopia, India, Peru, Tanzania, and Brazil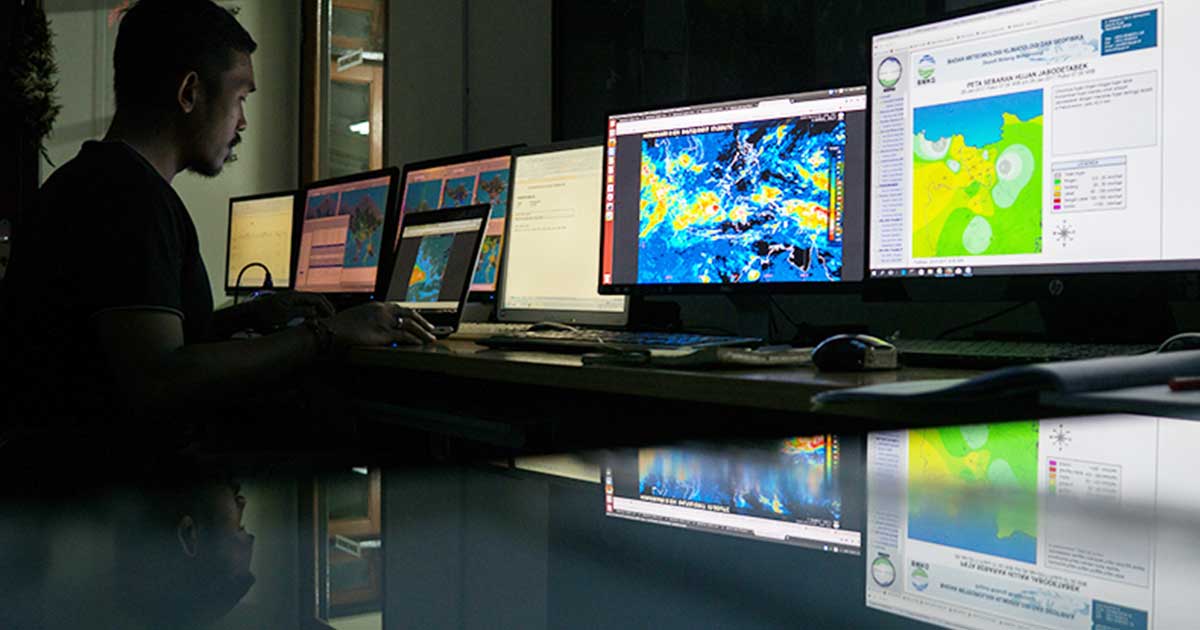 Phase 2: B-EPICC (2022-2023)
Precipitation extreme's dynamical and thermodynamic features are critical to understand. Our goal is to understand the dynamics and thermodynamics properties of precipitation extremes over India. we also aim to understand changes in extreme precipitation dynamic and thermodynamic processes over India in warming climate. This knowledge not only aids in enhancing model efficacy and forecasting skills, but also in boosting regional planning and disaster risk reduction strategies. The primary purpose of this project is to improve regional, national, and local resilience to disruptive weather events and climate change consequences in five partner countries: Brazil, Ethiopia, India, Peru, and Tanzania. This project will help the partner countries bridge the gap between climate research and policy, corporate, and societal decisions, particularly in the areas of agriculture, biodiversity, hydrology and water resources, and migration. As a result, the project's goal is to determine how sound climate models and related tools might be adjusted to national needs through collaboration. The project addresses the following key questions: How can climate scenarios and seasonal prediction models be calibrated and used for agricultural management? How might maps of migration-climate hotspots help with strategies?
For more information click here
EPICC Factsheet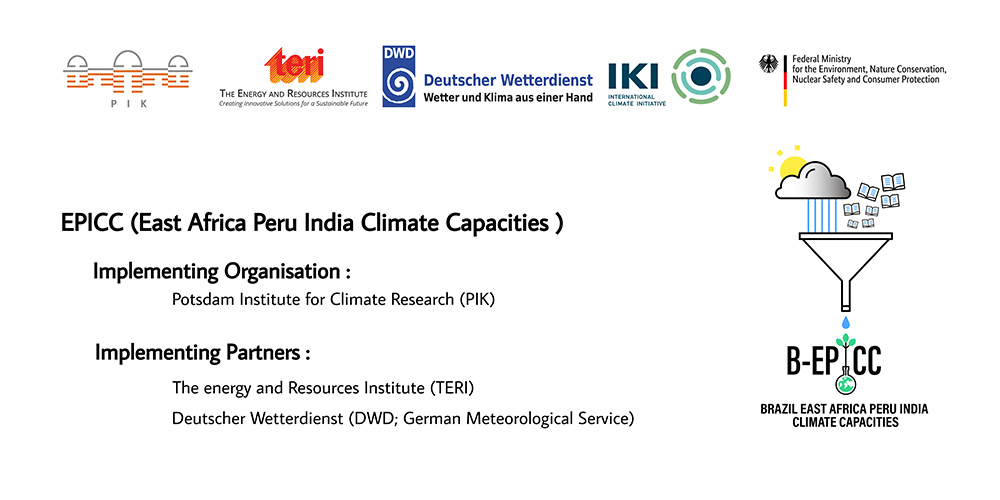 ---
Events
Virtual Launch of the Study: "Locked Houses, Fallow Lands: Climate Change and Migration in Uttarakhand, India"
The Energy and Resources Institute (TERI), in collaboration with EPICC project, is launching the study "Locked Houses, Fallow Lands: Climate Change and Migration in Uttarakhand, India", on 25th March 2021 at 2:30 PM.
Phase 1: EPICC (2018-2021) - Achievements
Global warming and associated climate changes are affecting the rural livelihood of Uttarakhand in various scales. The decade of 2011–2020 was the warmest on record, with 2020 rivalling 2016 as the individual year with the highest global mean surface temperature ever measured. In Uttarakhand the global disruption results in various regional risks including change in agricultural patterns as well as the change in arable land distribution. The changes in climate and associated social distribution is motivating the locals to migrate from hills to the plains and even leading to abandoning of villages all around Uttarakhand.
The study is focusing on analysing the demographic changes resulting from migration, creating alternate livelihood options in the hill districts to revitalize the economy and to revisit the state's climate change action plan. The Potsdam Institute for Climate Impact Research (PIK) in Germany and The Energy and Resources Institute (TERI) in India collaborated successfully on this research as part of the "East Africa-Peru India-Climate Capacities" project (EPICC). It is one of the first assessments of climate change and migration in India at the subnational level. The study is an integrated evaluation that uses the most up-to-date climatic data to determine granular environmental threats and their implications for migratory conditions. It focuses on the importance of agriculture in better understanding the climate–migration connection. Read the detailed repot Here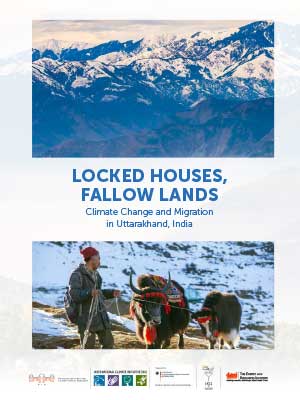 English Version
Hindi Version
For high-resolution reports, please write to Mr Santosh Kumar Muriki at santoshKumar.muriki@teri.res.in
---
Adaptations Future (AF2020) Webinar on Climate Change and Migration
This webinar was designed as a precursor to the conference as an additional platform to feed into the global adaptation dialogue, highlighting the need to accelerate adaptation in today's uncertain times. It was conducted on 10 December 2020, focusing broadly on the issues of climate change, adaptation and migration.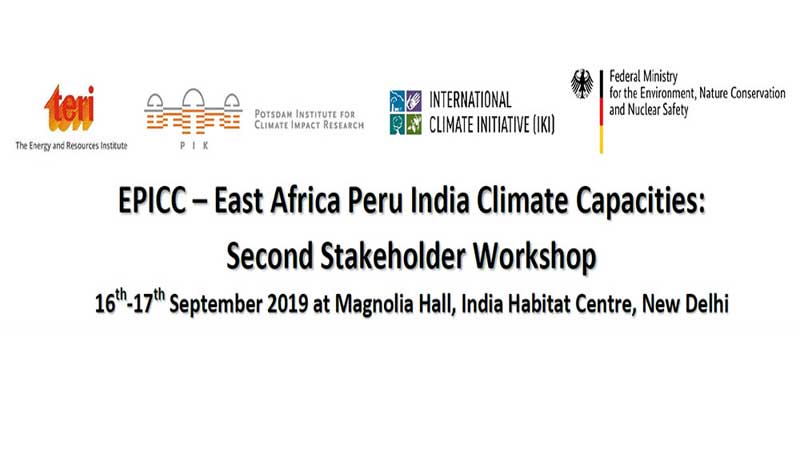 EPICC – East Africa Peru India Climate Capacities: Second Stakeholder India Workshop
Panel discussions at the workshop focused on causes of climate change, weather forecasting, monsoon predictions, adaptation, and migration.
News Coverages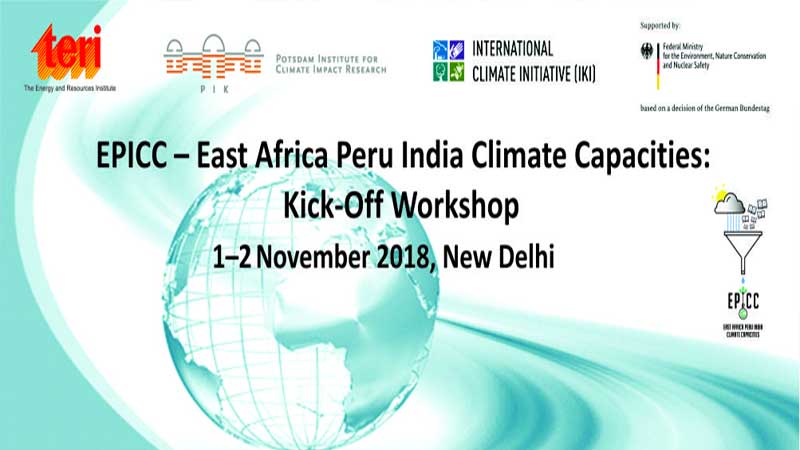 East Africa Peru India Climate Capacities: Kick-Off Workshop
The Kick-Off Workshop in New Delhi in November aimed to provide a platform for establishing networks of partners from science and practice and for defining an action-oriented research agenda to co-create climate adaptation capacities, as well as for exploring further opportunities for international cooperation.
---
Op-Eds
---
Publications
Saurabh Bhardwaj and Md Irfan, 'Regionally Tweaked policy: As India Grapples Climate Change, "Science of Where" is the next best move', News18, December 27, 2020, Op-Ed: https://www.news18.com/news/opinion/regionally-tweaked-policy-as-india-grapples-climate-change-science-of-where-is-the-next-best-move-3217907.html
Mangotra Karan and Saurabh Bhardwaj, 'A long-term, climate-resilient development pathway should guide India's development', HT online edition, June 18th, 2020, Op-Ed: https://www.hindustantimes.com/analysis/a-long-term-climate-resilient-development-pathway-should-lead-india-s-development/story-m7f3Mf6nntsQkaOVBx84UM.html
Bhardwaj, S., Irfan, M. and Muriki, S. K. (2020) 'Towards a climate resilient city planning', in ICCS-6: 6th International Conference on Climate Services, DOI: 10.13140/RG.2.2.23519.20644
Bhatia, A., Muriki, S.K. and Bhardwaj, S., Potential advantages of using a dynamically downscaled high resolution regional scale model PRECIS over India, The National Space Science Symposium, Pune, Maharashtra, January, 2019. DOI: 10.13140/RG.2.2.20933.70886
Bhardwaj, S., Irfan, M. and Muriki, S. K. (2019) 'An Assessment of Climate Extreme Profile over Kolkata', in TROPMET 2019: National Symposium on Land, Ocean and Atmosphere Interactive Processes in the Context of Weather and Climate. Indian Meteorological Society. DOI: 10.13140/RG.2.2.22741.37604
---
Partners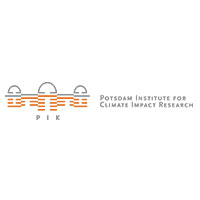 ---
Sponsors