Make high quality EVs visible on road, nudge consumers, create ecosystem for transition
---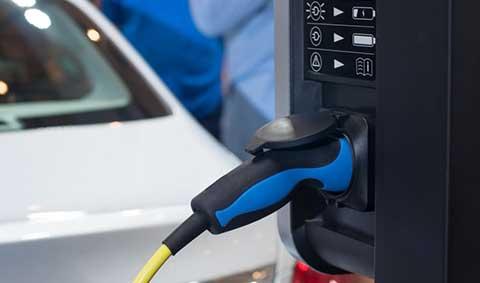 Industry and policy experts weighed in on accelerating electric mobility in India at the COP 26 webinar series, organized by TERI and the British High Commission, New Delhi.
New Delhi, 1 December 2020: "Electric vehicles are already cheaper to run than ICE vehicles and they are expected to be cheaper to buy within the next few years. India has a great foundation, strong commitment, and suitable environment to develop its EV ecosystem further", said Mr Ken O'Flaherty, Regional Ambassador for Asia-Pacific and South Asia for COP26. The COP26 Ambassador was speaking at the webinar on 'Future of E-Mobility in India: Strategies to Drive Demand' – part of COP26 Webinar Series.
Flagged off by Ms Jan Thompson, UK Acting High Commissioner to India, the four-day discussions are being convened by TERI – in partnership with the British High Commission, New Delhi – in the run-up to its annual global conference, the World Sustainable Development Summit, scheduled from Feb 10-12, 2021. Over the next three days, discussions will focus on green finance, nature-based solutions, and adaptation and resilience.
"As hosts of COP26, the UK is trying to set a strong example with our legally binding targets to cut emissions by 2030 whilst growing our economy. We have cut coal use in the power sector from almost 40% in 2012 to 5% in 2018, and we will phase it out entirely by 2025." the Ambassador added.
Mr Pietro Sferra Carini, Deputy Chief of Mission, Embassy of Italy emphasised the need for an integrated approach. He said, "The digitalization of electric grids will be essential to reduce emissions and enhance efficiency. The old concept of zero-carbon transport revolves around the idea of infrastructure networks and grids, that go hand-in-hand with the production of EVs."
Delivering his special remarks at the event, Dr Ajay Mathur, Director General, TERI, said "India's transport sector should move from fossil fuels towards electricity, and in the future, aim that this electricity is generated from renewable energy."
Industry representatives including Mahesh Babu, MD & CEO; Mahindra Electric, Rajeev Chaba, MD, MG Motors; and Sohinder Gill, CEO, Hero Electric Vehicles India, emphasised that the Indian market will require different approaches across segments, and even cities.
They also stressed on the need for collaborations among various players and the need to address consumer issues by building demand by putting the first batch of a million EVs on the road and generating word of mouth awareness, and by building the charging infrastructure required to allay consumer anxiety about charging.
The need to create wide public awareness on electric vehicles was echoed by several policy experts. "Bringing a nucleus of high-quality vehicles on the road is the best way to create public awareness. Also, we need to focus on grid integration of electric vehicles. The vehicles are idle 96 per cent of the day. They could be used for storage, and help in furthering RE generation", said Mr. OP Agarwal, CEO, World Resources Institute (WRI) India.
"There is also lack of technology for India's large informal public transport, as well lack of access to public finance for this segment", said Dr Ravi Gadepalli, Consultant, UITP and the World Bank.
Addressing the audience through his video message, Mr Amitabh Kant, CEO, NITI Aayog, said, "The world is at the cusp of mobility revolution. The (EV) future is shared, connected and zero emissions. India does not have legacy issues of high-car ownership, so we can build the future of transportation on buses and shared mobility.The focus should be on moving people and not moving vehicles, which can be achieved through public transport and its electrification.
In his closing remarks, Dr Daniel Bradley, First Secretary, Energy and Low Carbon Growth, British High Commission, New Delhi, said, "High policy targets, wide public awareness, technology focus, international collaboration, and catering to the needs of regional diversity for a country like India, would be the key drivers of promoting electric mobility in India."
About TERI
The Energy and Resources Institute (TERI) is an independent, multi-dimensional organisation, with capabilities in research, policy, consultancy and implementation. It has pioneered conversations and action in the energy, environment, climate change, and sustainability space for over four decades.
The institute's research and research-based solutions have had a transformative impact on industry and communities. Headquartered in New Delhi, it has regional centres and campuses in Gurugram, Bengaluru, Guwahati, Mumbai, Panaji, and Nainital, supported by a multi-disciplinary team of scientists, sociologists, economists and engineers, and state-of-the-art infrastructure.
For further information, contact:
TERI – Dhawal Trivedi: dhawal.trivedi@teri.res.in
Edelman – Rakhi Aurora: rakhi.aurora@edelman.com
UK in India – Srijan Prabhakar: srijan.prabhakar1@fcdo.gov.uk