Impact of COVID-19 on urban mobility in India: Evidence from a perception study
---
The urban transportation landscape is likely to undergo significant changes due to the ongoing COVID-19 crisis. Increased risks associated with crowded places combined with social distancing measures in public and shared transport are likely to affect modal choices of commuters. Urban freight needs may also alter with the change in the use of e-services. To assess the likely nature of such a shift, an online survey was conducted, which was designed to elicit the perceptions of respondents related to work trips, online grocery shopping, and food delivery pre and post COVID-19.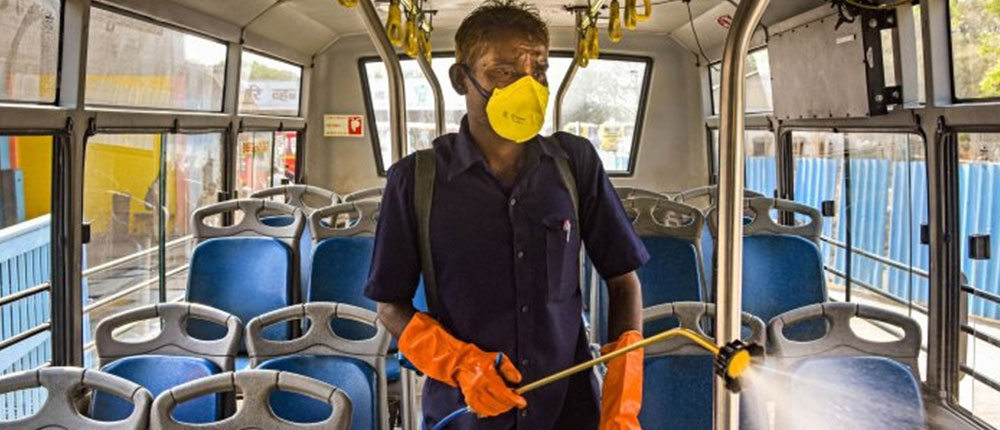 About 35 per cent of respondents stated that they are likely to change their mode of transport for work trips post COVID-19. A sharp decrease has been reported in the usage of bus and metro services, and instances of shared mobility have dropped as well. This is expected to shift to the use of private vehicles and intermediate public transport (IPT) such as taxis and auto rickshaws. Share of non-motorized modes may also increase, especially for short distance trips. Overall, the perception study indicates an increase in private vehicles in cities post the COVID-19 crisis. The problems of congestion and pollution that plague most Indian cities could worsen in the near future.
The results for e-commerce services suggest changes in the demand for urban freight. There is an increase in online grocery shopping but food delivery services may witness lesser demand in the near future. However, increased online transaction may reduce demand for passenger transport. The overall environmental impact will depend on the interplay between these factors and the technologies used in vehicles in the future.
Given the expected shifts post COVID-19, proactive measures are necessary to reverse the amplification of negative externalities.
Ensuring the safety and availability of public transport will be essential for facilitating economic activity and minimizing negative environmental impacts.
Promotion of non-motorised transport is essential to prevent an increase in the use of private vehicles. Improved cycling and walking infrastructure combined with increased public awareness are required to achieve sustainable urban mobility.
Investments in public transport and non-motorised transport will have to be prioritized over infrastructure for private vehicles.
Focus on demand moderation efforts like work from home and staggered working hours should be adopted.