Hon. Vice President Shri M Venkaiah Naidu to inaugurate the 12th GRIHA Summit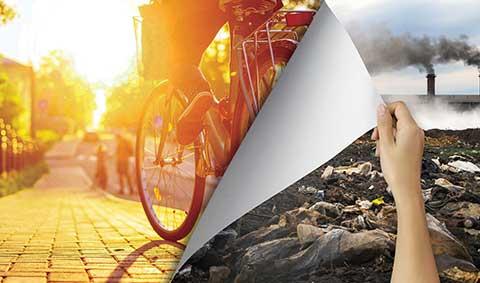 Dr. Ajay Mathur, President, GRIHA Council and Director General, TERI announced that the 12th edition of the GRIHA Summit with the theme 'Rejuvenating Resilient Habitats' will be inaugurated by Shri M. Venkaiah Naidu, Hon'ble Vice President of India (Chief Guest) on 15th December, 2020 at 1000 hrs. Shri Hardeep Singh Puri, Hon'ble Minister of State (I/C) for Housing & Urban Affairs and Civil Aviation; Hon'ble Minister of State for Commerce and Industry will be the Guest of Honor.
New Delhi, 8th December, 2020: The 12th edition of India's Green Rating for Integrated Habitat Assessment (GRIHA) Council's annual flagship event will be held from 15th to 16th December, 2020. The 2020 GRIHA Summit , to be held virtually, will bring together key stakeholders to discuss and deliberate on furthering the sustainable habitat agenda in India.
The GRIHA Summit is a platform to host experts from industry, finance policy & consumers to develop and drive new initiatives; provide insights and showcase sustainable products and green business opportunities. It also facilitates sharing of international best practices from all across the world to elicit practical applications that are most relevant in the Indian context.
Over the years, the GRIHA Summit has drawn the interest of the government, industry, building practitioners, developers, academia and other relevant stakeholders who have either participated in it or partnered with the GRIHA Council. The GRIHA Summit has offered various technical sessions on sustainable building policies, tools & techniques and exhibitions showcasing sustainable building materials, construction practices and technologies.
Day 1 of this year's summit will host a session on 'Setting the Theme' with H.E. The Hon. Barry O'Farrell AO, Australian High Commissioner to India; H. E. Mr. Freddy Svane, Ambassador, Royal Danish Embassy in Indiaand Mr. Amit Dasgupta, India Country Director, UNSWand Technical Sessions on 'Sustainable Buildings for Atmanirbhar Bharat'; 'Building Smart using Artificial Intelligence (AI)' anda session on 'Mindfulness'.
Day 2 of the Summit will witness the presentation of rating and exemplary performance awards to SVAGRIHA, GRIHA and GRIHA LD projects in a Valedictory Session. The Valedictory Address will be delivered by Shri. Durga Shanker Mishra, Secretary, Ministry of Housing & Urban Affairs. Ar. Habeeb Khan, President, Council of Architecture will deliver the Special Address.
The 12th GRIHA Summit will gear up the building construction sector on the UN approach of "Build Back Better (BBB)".
Find more details/agenda of the Summit here: https://bit.ly/3gqqKqi
About GRIHA Council
Green Rating for Integrated Habitat Assessment (GRIHA) Council is an independent, not- for -profit society jointly setup by The Energy and Resources Institute (TERI) and the Ministry of New and Renewable Energy (MNRE), Government of India to promote and administer green buildings in India. GRIHA has been acknowledged as a tool to evaluate reduction in emission intensity through habitats, as part of mitigation strategy for combating climate change in INDIA's "Nationally Determined Contributions" (NDCs) submitted to UNFCCC.
For further information, contact:
GRIHA Council - Santhosh Ramkumar: santhosh.ramkumar@grihaindia.org
TERI - Dhawal Trivedi: dhawal.trivedi@teri.res.in