12th GRIHA Summit concludes with awards ceremony and valedictory session
---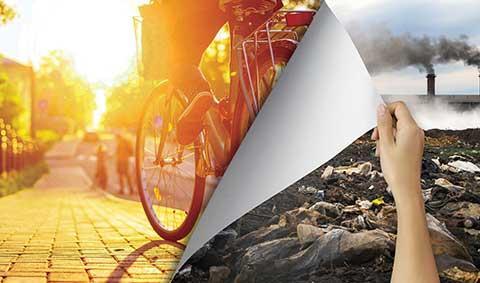 Conducted on 16th December, the valedictory session of the 12th edition of the GRIHA Summit with the theme 'Rejuvenating Resilient Habitats' was held virtually in the gracious presence of Shri Kamran Rizvi, Additional Secretary, Ministry of Housing & Urban Affairs and Shri Habib Khan, President, Council of Architecture.
New Delhi, 16 December 2020: The second day of the 12th GRIHA Summit witnessed the presentation of the rating and exemplary performance awards to SVAGRIHA, GRIHA and GRIHA LD projects. The valedictory address was delivered by Shri. Kamran Rizvi, Additional Secretary, Ministry of Housing & Urban Affairs and a special address was delivered by Ar. Habeeb Khan, President, Council of Architecture.
Shri Habeeb Khan congratulated the initiative by GRIHA and TERI, stating that the pandemic has not broken the world, but shown us how broken it actually was, making the theme of the Summit valid and pertinent in the current time and context. He went on to add that it was time to introspect and consider what the way forward should be and that conferences like the GRIHA Summit help fuel thought in the right direction. He added that he was sure the deliberations at the Summit would pave a new way for development and growth, and expressed the hope that architects would be more sensitive in the days to come.
Shri Kamran Rizvi expressed his pride in the GRIHA Council organising such an event and proving a champion of environmental sustainability in difficult times. He went on to say that the buildings that we live and work in are the result of human endeavours and we spend 90% of our time in there, and congratulated GRIHA on its efforts at making buildings more sustainable, and developing ratings others could follow. He expressed his joy at multiple government projects being awarded their ratings at the Summit, and reiterated the government's commitment toward boosting environmental sustainability.
The event also saw Rating Awards being given out to 32 projects, under SVAGRIHA, GRIHA (Provisional and Final) and GRIHA LD. 25 projects were nominated for exemplary performance (EP) awards in 9 categories. Three MOUs were signed at the event, between GRIHA Council & Energy Management Centre (EMC), Kerala, GRIHA Council & Confederation of Indian Micro, Small and Medium Enterprises (CIMSME) and GRIHA Council & International Institute for Energy Conservation (IIEC).
About GRIHA Council
Green Rating for Integrated Habitat Assessment (GRIHA) Council is an independent, not- for -profit society jointly setup by The Energy and Resources Institute (TERI) and the Ministry of New and Renewable Energy (MNRE), Government of India to promote and administer green buildings in India. GRIHA has been acknowledged as a tool to evaluate reduction in emission intensity through habitats, as part of mitigation strategy for combating climate change in INDIA's "Nationally Determined Contributions" (NDCs) submitted to UNFCCC.
For further information, contact:
GRIHA Council - Santhosh Ramkumar: santhosh.ramkumar@grihaindia.org
TERI - Dhawal Trivedi: dhawal.trivedi@teri.res.in