Working Paper on 'Harnessing opportunities for a Just Transition in India'
Just Transition needs to consider a broad range of social and economic sectors, geographic locations, diverse stakeholders and time horizons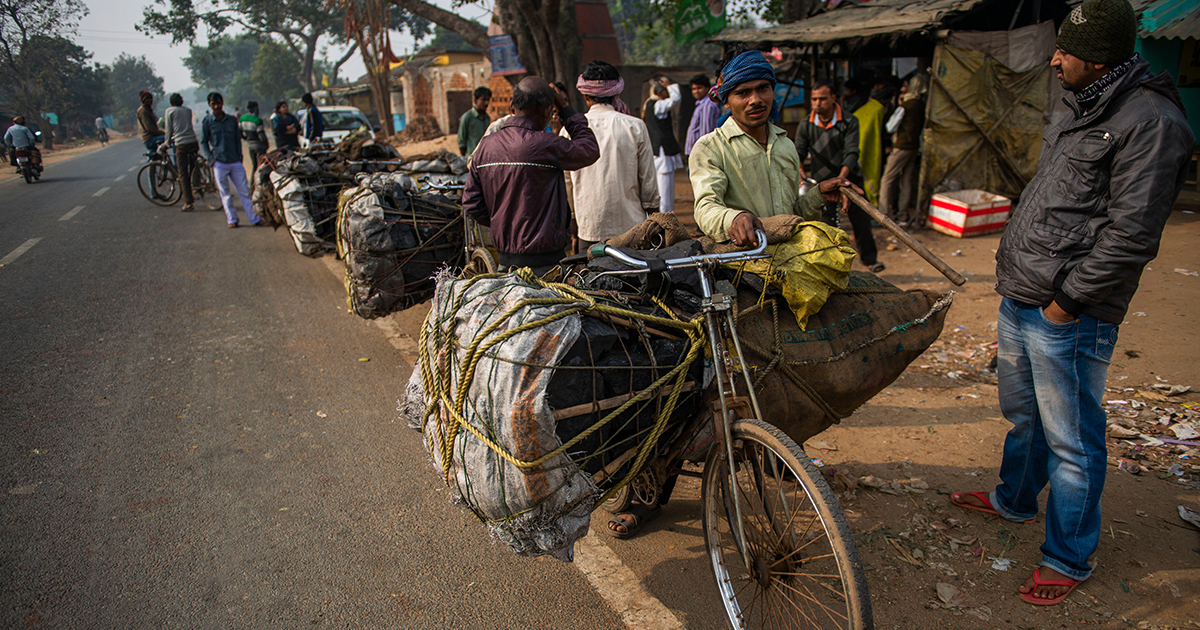 Growing environmental concerns and climate change threats, declining cost of renewables, and India's climate change mitigation goal suggest a faster transition away from coal in the coming years. The potential implications on social equity and distributional impacts are very high, particularly in mining-rich states, and hence, call for a transition that is just and fair.
Just Transition needs to consider a broad range of social and economic sectors, geographic locations, diverse stakeholders and time horizons. The paper has attempted to highlight the developmental challenges in key mining locations and more so in a situation when mining activities may cease to exist in the future. It has identified a plethora of opportunities that mining states need to exploit to address social and developmental challenges.
Key points
Coal is major source of revenue and employment for resource rich states like Jharkhand, Odisha, Chhattisgarh, West Bengal and Madhya Pradesh. Other than the economic revenue, coal mining often gives stimulus to the local economy through the creation of jobs and contributes to the development of local infrastructure. Despite these developments, some of these districts still lag behind in the socio-economic parameters. This underdevelopment of the coal mining districts can be because of the high dependence on a singular mode of trade or commodity for revenue.
Coal-rich states in India are weighed down by the phenomenon of resource curse, which leads to the monopolistic industrial reign of coal industry, pushing the state towards becoming a rentier economy. This process undermines the overall power of the state. Since external rents are the main source of wealth other sectors such as agriculture, manufacturing and industry remain underdeveloped and pose a threat to their long-term developmental prospects.
In order to transform the state away from its rentier economic nature, promotion and diversification of the state's industrial establishment away from the traditional mono industrial practice will help promote enhanced levels of economic activity, large-scale employment integration and address the missing industrial gap that exists in the economy.
This diversification of revenue sources can be undertaken in three ways by establishing:
Industrial Parks
Solar Parks
Energy Battery Storage
In the event of a just transition the major challenge will be economic revitalization, laying the groundwork for the creation of a working economy. This can be done through:
Promotion of rural enterprise - Nearly 20 per cent of the total potential employment in India (around 11 million jobs) comes from just one opportunity, i.e. the low -income food markets. Developing rural enterprises around nutritious and accessible food products and along its supply chain can boost incomes and rural livelihoods. This in turn would create jobs and add economic value to a region and community. Employment intensive programmes like MGNREGA will also have a major role in supporting climate-resilient development in the most vulnerable communities.
For financing this at the micro level, micro credit financing has proven to be a successful tool to enable entrepreneurship, increase standard of living and livelihood maintenance. The government's Deendayal Antyodaya Yojana- National Rural Livelihoods Mission (DAY-NRLM) provides financial benefits to the beneficiaries in the form of community investment fund, bank linkage and capital received under interest subvention.
Increasing energy access through renewable energy development for overall social upliftment will be a viable option and efficient option especially for the rural areas.
Infrastructure financing through off budget borrowing mechanism, securitisation and the new Development Fund Institution (DFI) which will look to finance big infrastructure projects by raising $41 Billion over the next few years.
Strengthening human capital through a multi-stakeholder partnership, by bringing together governments, business, unions, educational and vocational institutions and civil society in identifying existing skill gaps, skill needs and investments, content and scope of training, curriculum design, course validation, disseminating information on labour market programmes, beneficiary identification will help minimise disruption.
Through consistent social dialogue building, and creation of task force with government, private sector and civil society may be assigned to engage with relevant stakeholders notably the local workers and coal dependent communities that will be most affected. To aid better transition policies and increased social acceptance the task force can collect information on impacts and identify opportunities and funding streams to support workers and communities through the transition.
Suitable policies addressing barriers, promoting the enabling factors and supporting the smooth transition should also be in place.
Read the working paper on Assessing vulnerability from coal dependence and need for a Just Transition here.