Ensuring sustainability of oceans for a healthy economy: Securing livelihoods and enhancing security
Ms Swati Ganeshan
Online
---
A sustainable ocean economy has immense signficance for SDGs and sustainable economic growth, especially of the fisheries sector and coastal economy.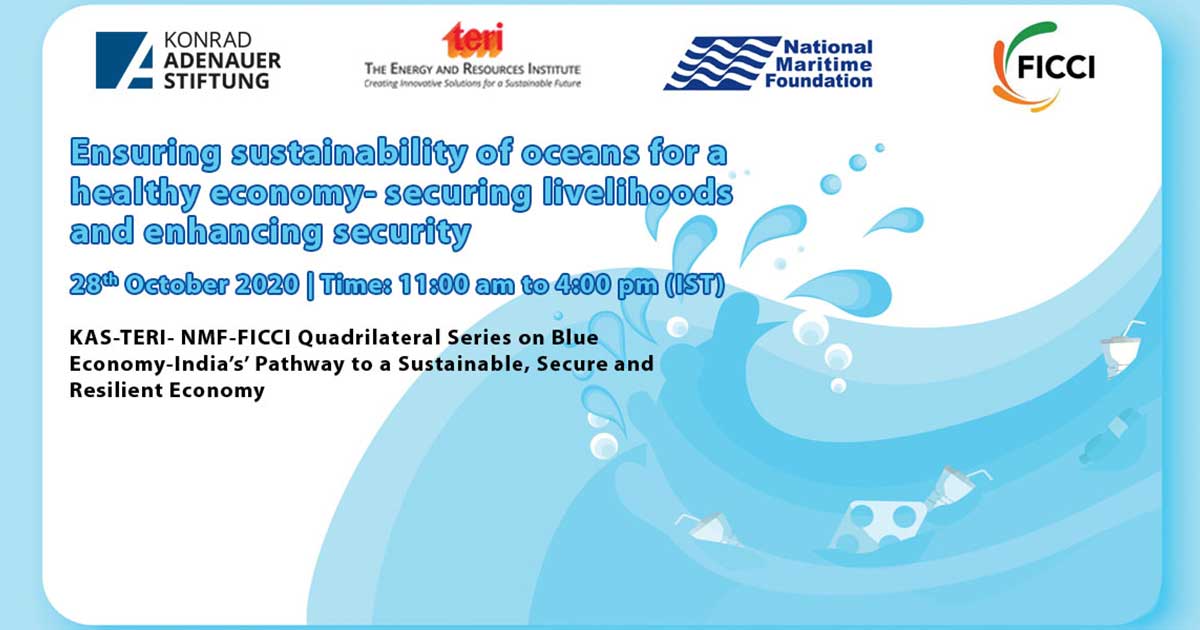 On 28th October 2020, 11:00 AM - 04:00 PM IST
TERI is organising a webinar on 'Ensuring sustainability of oceans for a healthy economy: Securing livelihoods and enhancing security.
The significance of oceans for the global economy is immense and the progress of blue economy will depend on the achievement of sustainable development. A good example of this symbiotic relationship is the fisheries sector. Increasing ocean acidification, temporal changes, and unsustainable fishing pose high risks for the fisheries sector and in turn for food security. According to a paper on the High Level Panel on Sustainable Blue Ocean Economy focusing on the 'Future of food from the sea', the ocean is a major food source and is projected to become an essential component in the global food palate. The role of oceans in climate change is essential to the success of limiting global warming to 2 degrees and the subsequent 1.5 degrees. Oceans are the world's heat and carbon sinks and rapid and devastating changes to their ecosystem will lead to irreparable damages to ocean ecology. This will in turn lead to significant economic and social losses both for global and national economies.
Thus, examining India's SDG progress in context to ocean and its allied sectors would be essential to understand the holistic development.
In light of this, the webinar will include sessions on 'Looking Beyond the Obvious - Underlining the importance of Oceans for Food security, Climate Change and Preserving Biodiversity' and 'Sustainable Livelihoods in Blue Economy Sectors & Leveraging Regional Cooperation', apart from presentation of a discussion paper by TERI.
To join the webinar please write to swati.ganeshan@teri.res.in.