Will India's push for resource efficiency and circular economy also resonate among sustainability stakeholders in Indian industries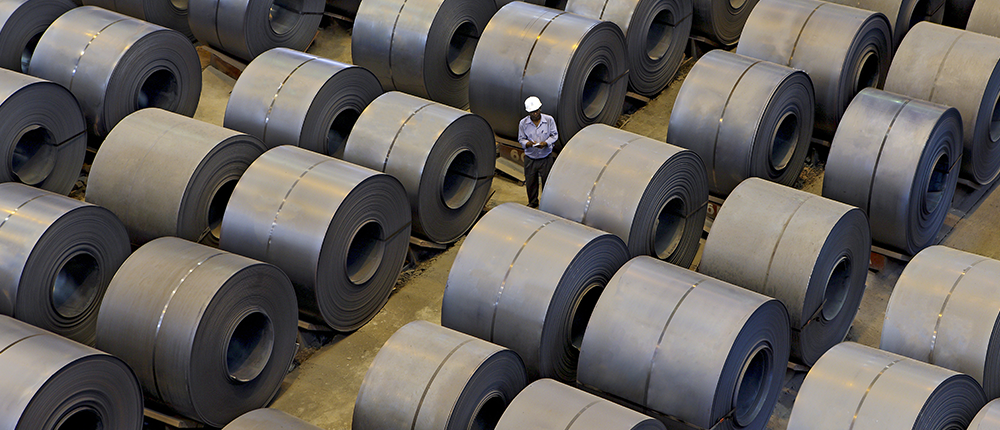 In 2019, India became the first ever emerging economy to introduce the National Resource Efficiency Policy. TERI's submission on circular economy and resource efficiency through Think20 (T20) - the research and policy advice network for the G20 - at the 14th summit of the G20 countries in June 2019, brought to centre-stage the need for conducive policies and practices to enable business models. These developments clearly depict the fact that resource efficiency measures can bring about benefits along the social, economic and environmental dimensions of sustainable development, with savings to the tune of Rs. 60.8 billion accruing on account of material saving in the manufacturing sector alone.
Will this thrust on resource efficiency by the government resonate with professionals leading the sustainability portfolio in the Indian corporate sector? Will these change the status quo and reinstate attention on supply chain to achieve sustainability?
Responding to the call-for-action by the Economic Survey of India 2018-19, the draft National Resource Efficiency Policy, 2019 provides a framework for leveraging existing efforts and fostering collaborative partnerships among relevant line ministries, institutions and corporates for charting resource efficient, sustainable pathways to growth in India.
But are we, as a country, ready to embrace such collaborations? Or we are waiting for some precedent to prove the business benefits?
Despite being the global benchmark for specific energy consumption, ACC Limited, Ultratech Cement Limited, Dalmia Cement (Bharat) Limited and others in the Indian cement industry continue to engage with their value chain towards enhanced utilization of Alternative Fuel and Raw Material (AFR). This not only enables realizing GHG emission reductions in their manufacturing processes, but also effective waste management in their value chain. Aditya Birla Fashion & Retail Ltd is experimenting with its Micro-Manufacturing Model which was initiated as a strategic project to reduce the cost of manufacturing. Over time this has led to it becoming a sustainable model that addresses challenge of labour scarcity. Aditya Birla Fashion & Retail Ltd was also recognized by F&S-TERI Sustainability 4.0 Awards 2019 edition.
Leveraging its globally recognized inclusive business model, Jain Irrigation Services Ltd is collaborating with FMCG major Coca-Cola India to implement Orange Unnati - as part of their Fruit Circular Economy strategy. Orange Unnati is a first-of-its kind tripartite partnership between Coca-Cola India, the State Government of Maharashtra, and Jain Irrigation Systems Limited. The integrated agricultural development project aims to augment the quality, productivity and profitability per unit of land used for citrus cultivation. Mahindra Yellow Belt (MYB) Business Partner's Training Program has exhibited clear business benefits of better integration of 'Sustainability' strategy in the supply chain. These initiatives are actually perceived as incentives by the suppliers and negate the myth that all suppliers only work for financial incentives. Likewise, BASF - a leading chemical company - creates awareness, and provides training, technical support and motivation to its suppliers in to ensure sustainability in its procurement.
To bring change in the equilibrium of attention for the decision makers, the key would be to get started with a structured approach towards integrating sustainability in the supply chain. This change process shall involve several critical steps. TERI CBS's guidebook Operationalizing Sustainability in Value Chain provides a step-by-step approach and do-it-yourself assessment and audit tools. In fact, TERI's report Circular Economy: A Business Imperative for India and experience on Resource Efficient and Cleaner Production (RECP) practices provides significant insights for a spectrum of industry sectors.
A pertinent question beckons here. Will the circular economy principle make it inevitable for a business to move beyond the boundaries of its supply chain and engage across its entire value chain instead? Will the equilibrium of attention shift?