Mycorrhizae is a symbiotic relationship between plant roots and fungi. Mycorrhizae technology developed by TERI has shown 50% reduction in usage of chemical fertilisers in crops such as wheat and maize.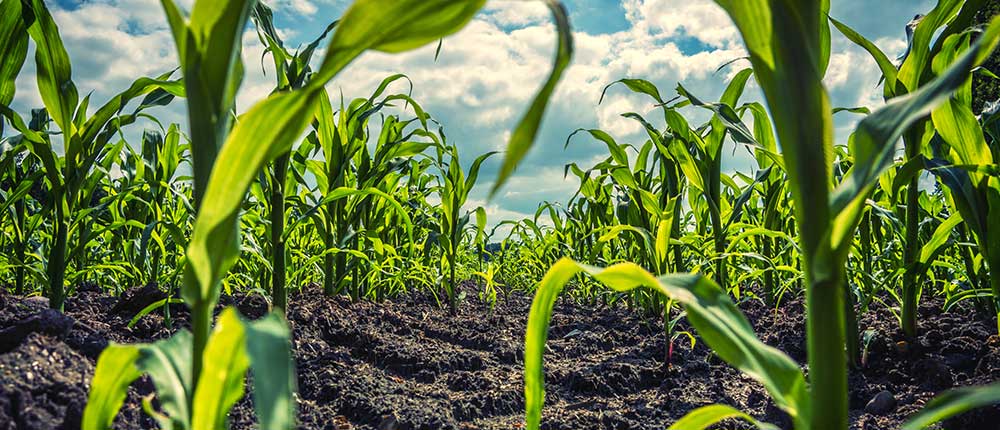 Plants form symbiotic association with a multitude of microorganisms, both on and under the topsoil. Through underground mutualistic associations with bacteria and fungi, plants receive several benefits such as growth promotion, and reduction of biotic (pathogen attack) and abiotic (drought/salinity) stress. These plant-microbe association studies are at the heart of strategies by scientists and researchers to design bioformulations for enhancing agricultural productivity.
Take mycorrhizae studies, for instance. Mycorrhizae is a well-studied plant-fungus symbiotic association wherein the fungal hyphal network helps in increased uptake of water and minerals from deep in the soil where these would otherwise be inaccessible to plants. Cross-kingdom associations formed between plant roots and beneficial soil fungi (mycorrhizae) have been proficient in positively influencing plant growth as these associations are evolutionarily selected and maintained in nature and are hence more powerful than introduced, non-native, combinations of biofertiliser bacterial strains. In fact, mycorrhizae technology developed by The Energy and Resources Institute (TERI) has shown 50% reduction in usage of chemical fertilisers in crops such as wheat and maize. Such microbes do not simply exist in the soil, but tirelessly work to support plant growth and protect their hosts from pathogenic bacteria, fungi and parasitic nematodes.
Among different types of mycorrhizae, arbuscular mycorrhizae are ubiquitous plant root-fungus associations found in the soil near 80% of terrestrial plants, including agricultural and horticultural species. Mycorrhizal interactions promote plant growth and improve stress tolerance and crop yield apart from improving soil properties through bioremediation. Conventionally, production of mycorrhizal fertilizer requires large space, is labour intensive, prone to contamination, and lacks quality control. However, these drawbacks have been resolved by 'in vitro technology' that uses specially modified roots as host culture for large scale production of mycorrhizae in laboratory conditions. Interestingly, these fungi have recently been confirmed to be associated with several bacterial species that exist on the surface of mycorrhizal structures such as spores or reside inside them, sometimes both. These associated species of bacteria are increasingly seen to augment functionalities such as growth promotion or enhanced pathogen tolerance. The bacteria achieve this by aiding further utilisation of the resources hidden under layers of soil or by providing additional biotic and abiotic stress resistance and strengthening the symbiotic association. Therefore, in nature this is likely a three-way plant-fungi-bacteria symbiotic association that has existed since ages in our ecosystem and has played an important role in maintaining crops by enhancing nutrition and yield.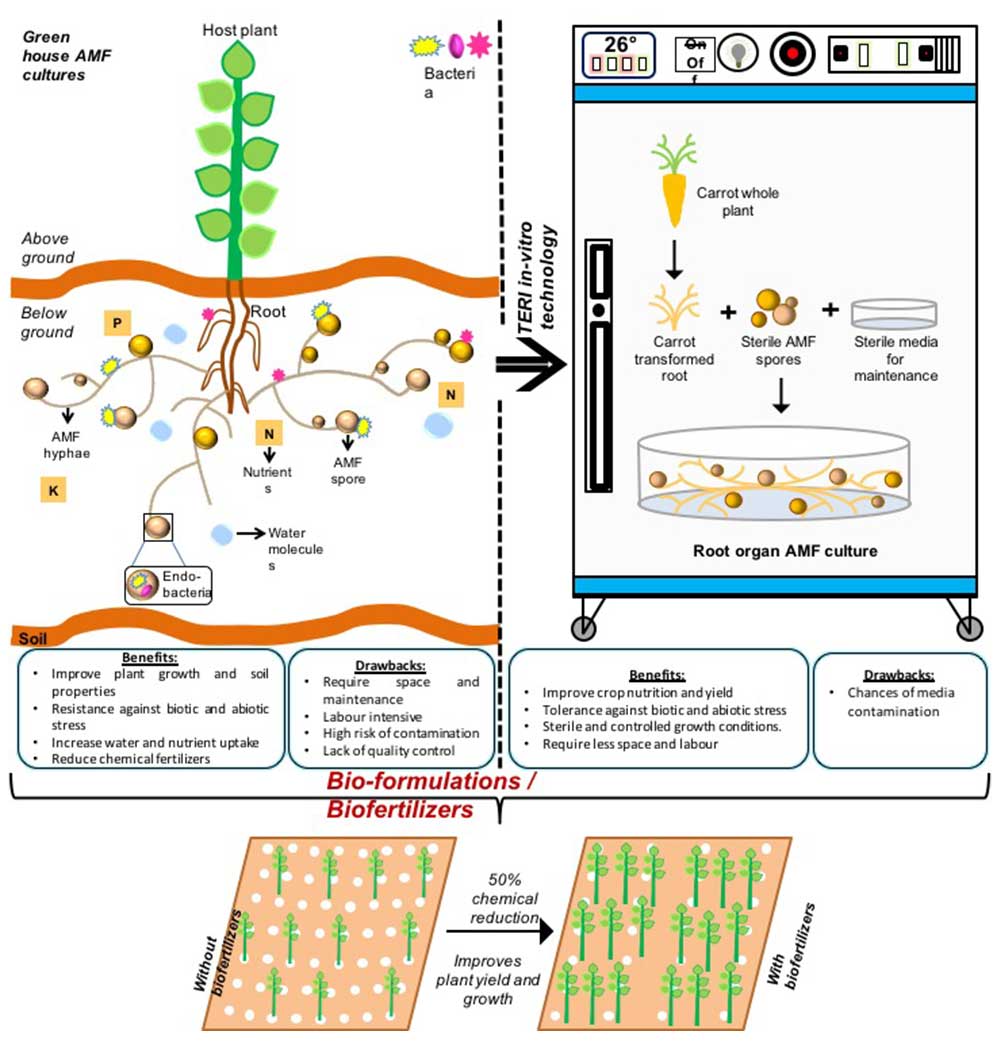 These three-way associations have been recently studied for various functional traits that could shed light on the real reason for their mutually beneficial co-existence over generations in their ecosystems. Researchers have successfully isolated a wide variety of bacteria associated with mycorrhizae. They also have promising leads from their functional genomics study to understand how these bacterial species co-exist with their plant hosts and use the soil ecosystems to enhance plant growth.
Presently, multiple approaches involving practical experimentation and bioinformatics analysis are being applied to understand the nature of this phenomena. The intention is to develop advanced mycorrhizal formulations with beneficial bacterial species for consistent performance under different climates and agricultural zones. This technology is currently at the laboratory scale and is being tested in in vitro conditions prior to controlled soil trials. The bioformulation programme aims to ultimately help develop biofertilisers that would curtail use of chemical fertililsers by over 50% and simultaneously improve agri-production.