Strengthen National Climate Policy Implementation: Comparative Empirical Learning & Creating Linkage to Climate Finance (SNAPFI)
---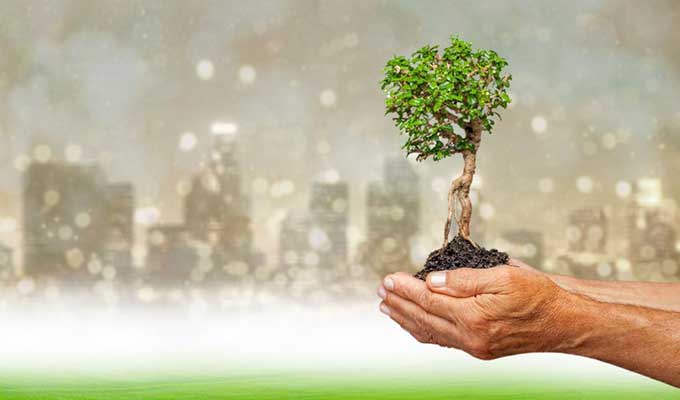 International climate finance (ICF) is a vital means for supporting the implementation of nationally determined contributions (NDCs) of emerging and developing countries and facilitating the enhancement of climate ambitions. The overall aim of the project is to explore the implementation of NDCs in different geographies, and how this can be supported through ICF.
To understand the role that ICF can play in emerging economies, research organizations from five countries (Brazil, Germany/ EU, India, Indonesia, and South Africa) came together, under the four-year-long SNAPFI project. This provides all partners with cross-learning opportunities as well as a platform for knowledge sharing and collaborating.
The SNAPFI project, which started in July 2019, focuses on assessing and strengthening policy frameworks and financial instruments to support the just transition to low carbon pathways and resilience building. With a strong emphasis on engaging with relevant stakeholders, which include policy-makers, researchers, as well as implementers, the project also aims to enhance climate-friendly investments and build the required capacity at the national level.
In each year of the project, five national studies will be developed to look into specific issues that act as barriers to climate actions, occurring at the interface between the policies and finance. Besides the national studies, focused learnings through a case study approach will also be developed, in a collaborative manner by all partners.
TERI's role under the project
TERI is the India partner of the SNAPFI project and is responsible for engaging with policymakers in India to identify relevant research topics, as well as engaging with key stakeholders to develop insightful national studies.
As part of its first-year national study, TERI looked at industry decarbonisation, through the study "Transitioning India's Steel and Cement Industries to Low Carbon Pathways: Leveraging Climate Finance through Policy Frameworks".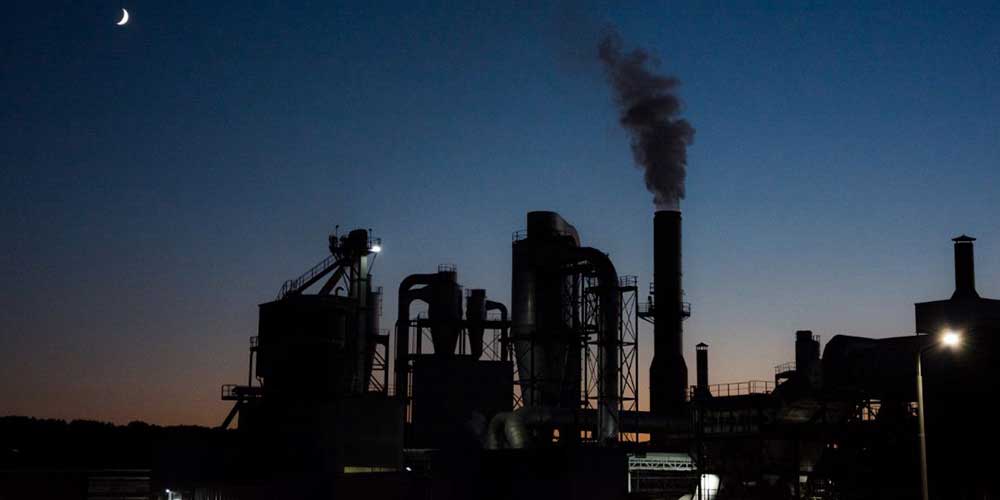 The major objectives of TERI's study were to:
Examine the existing financial instruments and policy mechanisms in the Indian steel and cement industries;
Identify the financial and policy gaps, as well as other barriers that hinder these industries' green transition; and
Provide recommendations on how ICF can help fill these gaps, and drive the green transition to the next level.
TERI also contributed insights to a cross country study based on India specific case studies, which tries to assess the transformational aspect of ICF on national climate policies or initiatives. This resulted in the report titled, "Transformative Change towards Low-Carbon Development in Emerging Economies: Insights from International Climate Finance Cases".
---
Publications
Transitioning Steel and Cement Industries to Low-Carbon Pathways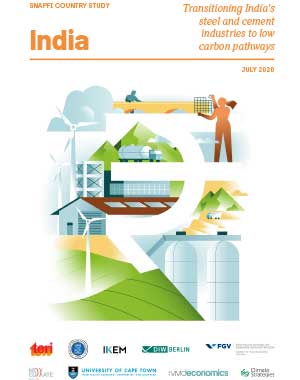 The heavy industries segment can also be termed as hard-to-abate segment, owing to the nature of these industries. This is a segment which is capital intensive; manufacturers essential goods, like steel, cement and plastics; and is also amongst the highest emitters of CO2 – making a transition to green a major challenge. In this report we focus on understanding the barriers to finance that the segment faces, by assessing their operational and financial context and the ability of top Indian steel and cement sector companies to be able to finance a green transition on their own. The report also delves into the supporting policy and regulatory environment and the voluntary initiatives undertaken by the steel and cement industries to abate carbon emissions, highlighting some success stories.
Finally, the report identifies gaps where appropriate policy and other support measures can help the green transition of these sectors. To initiate an effective transition, the report specifically explores the role of international climate finance in greening India's heavy industries segment. It concludes with detailed recommendations building on stakeholder inputs on how India's steel and cement sectors can undergo a green transition.
---
Events
On October 12, 2020, TERI organised a virtual discussion on understanding the barriers to accessing green finance from the Indian steel industry perspective, and exploring how these differ from the challenges faced by the industries in developed economies.
---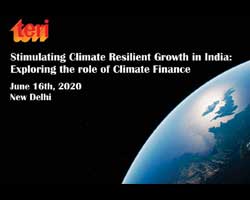 ---
On January 29, 2020, TERI held a thematic track on "Finance Mechanisms for Accelerating Industry Decarbonisation" at the World Sustainable Development Summit (WSDS) 2020.
---
List of Partners/ Sponsors
Funded by: International Climate Initiative (IKI), Federal Ministry for the Environment, Nature Conservation and Nuclear Safety (BMU)
In cooperation with:
Lead Partner:
The German Institute for Economic Research (DIW Berlin) (Germany)
Country Partners:
Center for Sustainability Studies of Fundação Getulio Vargas (Brazil)
Climate Change Center, Institute of Technology Bandung (Indonesia)
The Energy and Resources Institute (India)
University of Cape Town (South Africa)
Support Partners:
Vivid Economics (UK)
New Climate Institute (Germany)
Climate Strategies (UK)
Institute for Climate Protection Energy and Mobility (Germany)