Industries have an important role in bringing about low-carbon growth and meeting climate goals. The presence of a number of industry representatives at the UN Climate Summit 2019 was a sign of an increasing recognition of their role in taking steps to control carbon emissions, especially in 'harder-to-abate' sectors such as cement, steel, aviation etc.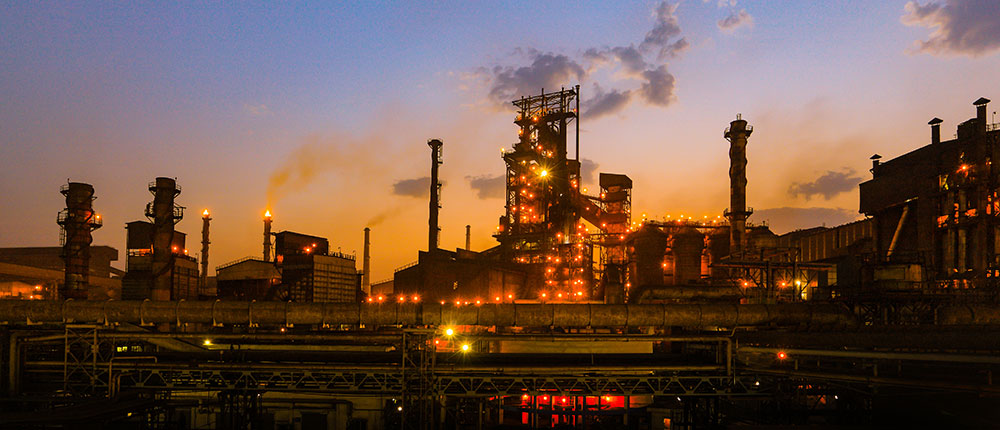 Governments are here to show you are serious about enhancing Nationally Determined Contributions under the Paris Agreement. Cities and businesses are here showing what leadership looks like, investing in a green future. Financial actors are here to scale-up action and deploy resources in fundamentally new and meaningful ways. Coalitions are here with partnerships and initiatives to move us closer to a resilient, carbon-neutral world by 2050.
These words by United Nations Secretary-General António Guterres at the Climate Action Summit 2019 held in New York in September set the tone for the action-oriented nature of the summit. The summit had participation from 65 heads of state and governments, sub-national leaders, members of civil society including youth participants, and senior industry heads, including those from India.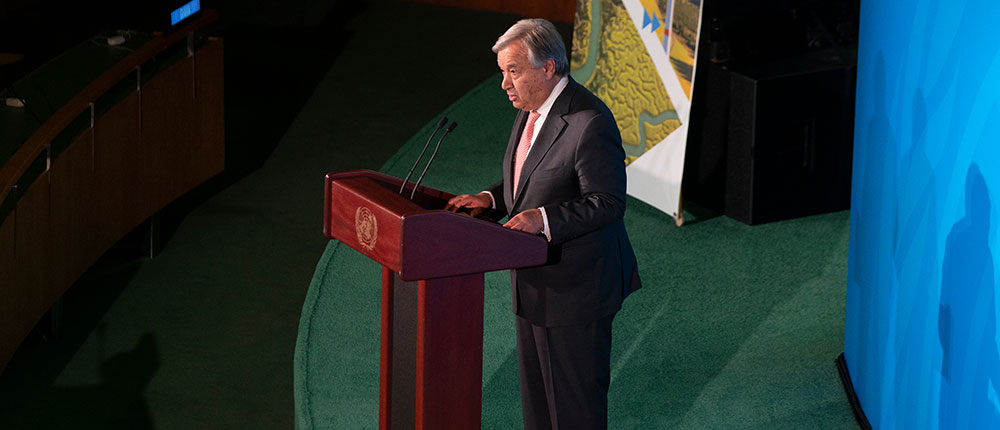 In his speech at the summit, Prime Minister Narendra Modi announced that India would increase its renewable energy capacity commitment from 175 GW by 2022 to a further 450GW. He also said that 80 countries so far have joined the International Solar Alliance. His presence was a sign of India's seriousness in tackling climate change as only the heads of states willing to make solid commitments were invited to address the summit.
"I am happy that India and Sweden are joining hands with other partners to launch the Leadership Group for Industry Transition. This initiative, which will work with governments and the private sector, will play an important role in creating low-carbon pathways for industries," he said.
The high industry participation at the summit underlined an increasing recognition of their instrumental role in controlling global emissions to 1.5°C above pre-industrial levels.
From India, Dalmia Cement, Mahindra Group, and Spice Jet were amongst the industry representatives. Mahendra Singhi, CEO &MD, Dalmia Cement gave a speech at the Summit where he committed to Dalmia Cement becoming carbon negative by 2040.
Indian industry: Steering around climate action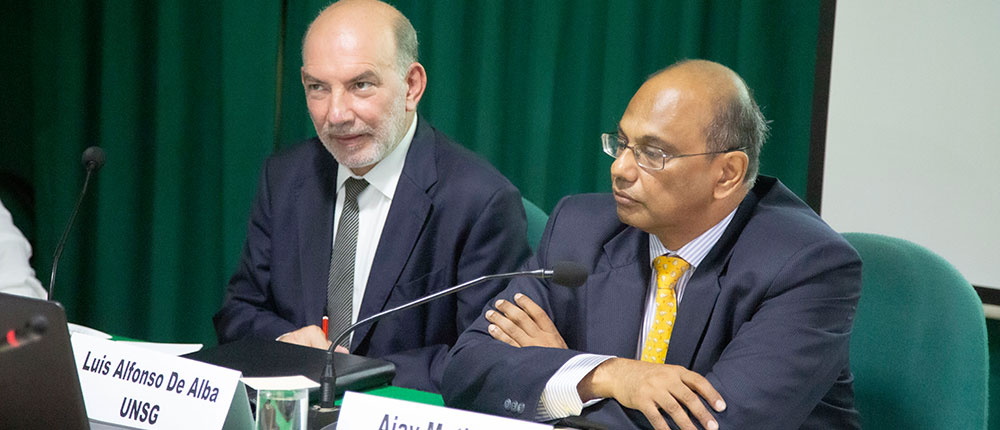 In India, the run-up to the summit was dotted with high-level meetings and workshops with industry representatives. TERI facilitated one such meeting in July 2019, between Ambassador Luis Alfonso de Alba, the UNSG's special envoy for the summit, and leading industry leaders from sectors such as cement, fertiliser, petrochemicals, renewable energy, e-waste management, cooling, and green financing. Each industry leader brought forth perspectives from their respective sector, and the need to push circular economy, technology innovation, collaboration and risk capital was strongly emphasised by the gathering.
Energy efficiency
Indian industry has made important progress on energy and emissions reduction in the past. An important example is the PAT (Perform, Achieve and Trade) scheme that was designed in response to the Indian government's commitment in the National Action Plan on Climate Change (NAPCC) 2008.
Till date, the PAT scheme has come out with a total of five cycles covering 13 energy intensive industry sub-sectors including thermal power plants, electricity distribution companies, railways and commercial buildings (hotels). A total energy saving target of 17.84 million tonnes of oil equivalent has been assigned to the Designated Consumers (DCs) under the scheme.
Talking about the Indian cement's success in adopting energy efficiency measures, Mr Singhi said they are also looking to use 100% electricity generated from renewable sources in their plants.
"It is possible to abate… you must think of how to avoid 100% fossil fuel usage in cement," Mr Singhi went on to add. He mentioned that by 2029 they might even be able to grow enough bamboo to replace fossil fuel use.
Mr Singhi also said that regarding usage of carbon capture and utilisation (CCU) they're experimenting on how to use it in manufacturing and are also exploring a CEOs' club for carbon capture. As with most issues related to industry transition, this too would require cooperation and finance.
Harder to abate sectors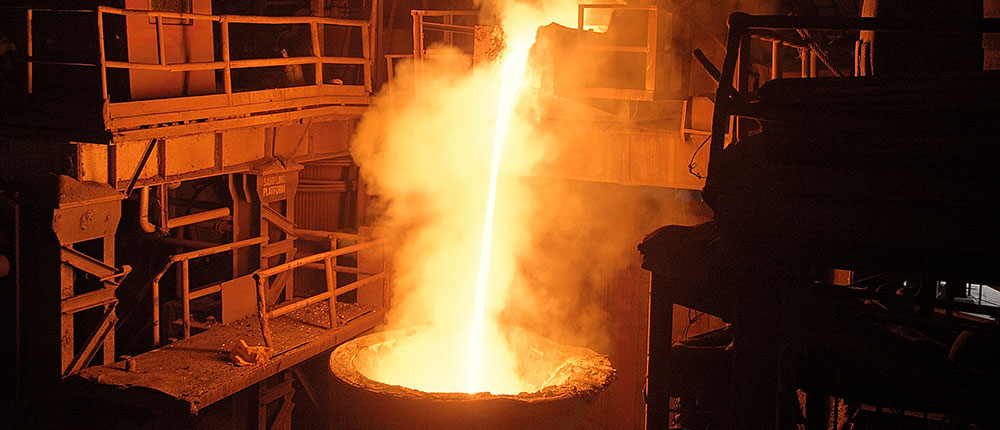 For the world to meet its commitments on emission reduction, further decarbonising of industry is needed. This is especially true in the case of the 'harder-to-abate' sectors such as cement, steel, plastics, trucking, shipping and aviation that together contribute 30% to carbon dioxide emissions. Harder-to-abate are economic sectors in which decarbonising and reducing emissions is more difficult and expensive.
Options to reduce emissions in such industries include energy efficiency, increased resource efficiency for circularity and demand reduction, and deploying de-carbonisation technologies across different sectors.
During the meeting, Dr Ajay Mathur, Director General, TERI emphasised on the role of new technologies in beating the challenges involved in transitioning industries away from high-carbon growth. At present, there are few technologies available and even those that are present are not at a cost that would be economically viable to industries.
Circular economy
At the discussion, Sunil Jain, CEO, Hero Future Energies Pvt. Ltd., said that circular economy will become an important issue in the coming two decades. As an example, he said that India will have to dispose over 35 million solar panels by 2040.
Hari Prasad Shetty, Chief Business Officer, Cerebra Integrated Technologies also pointed out that only 5% of India's four to five million tonnes of e-waste generated is currently recycled by the formal sector while 95% is handled by the informal sector. "This has to be reversed (or else) somebody will burn the e-waste," he added.
However, recycling the volume of e-waste India generates now and in the future will require decentralised recycling facilities and proper chains to make sure it is safely handled, disposed and recycled.
Another area of concern is lithium. It plays a huge role in most battery systems, and India has to import almost 100% of its lithium requirements. With efficient reuse through a circular economy, India might be able to reduce its import dependence for this crucial element in the future.
An important example of the kind of collaboration required for a circular economy is for one industry to use the waste of another in their processes. As a way to do this, many cement industries have been incinerating plastic waste to partially replace fossil fuels in their production process.
Transformative collaboration across value chains
A need for coalitions and collaborations has been strongly felt throughout various discussions for successful industry transitions to take place. Industries have stressed on the need for transformative and creative collaborative mechanism for partnership across industries that may not be part of same value chain. This would help in issues like technological and financial innovation.
"We need to have transformative collaboration for HTA sectors. For technologies like hydrogen, CCUS, no single plant or industry can do it alone. We need a collaborative mechanism across industries that don't belong to the same value chain," said Nitin Prasad, Chairman, Shell India.
"The technologies exist, but their economics, financing, scale needs to be worked out. He added that industry needs to be supported by governments through viability gap funding (VGF) to shift from R&D to Proof of Concept," he added.
Risk capital/fiscal instruments
While coalitions can take care of creating technologies and the related research, the role of governments is required for policy initiatives and VGF.
"Technological innovation is important. There are areas where there is a commonality of interest to invest time, effort, and finance in innovations that can help industry make this transition faster. Things like funding, awareness, standards and course to be taken as part of this entire innovation will have to be done together," added RR Rashmi, Distinguished Fellow, TERI.
Conclusion
"We would like that in the future green becomes the growth story," said Dr Ajay Mathur, DG, TERI. He added that people are today investing in wind and solar because they make economic sense. It shows that green can indeed become the growth story. "If the economy benefits and jobs flourish, the success of renewable energy can be replicated in many other sectors."
Reiterating the importance of decarbonisation and environmental action, Ambassador DeAlba said, "Today, not taking action against climate change is not an option. Leaders will do it anyway. Trillions of dollars are already going into this."
"A different relationship is emerging between the UN, governments and corporates. Negotiations of the UNFCCC have almost ended, barring a few items like Article 6. Now we have to move into implementation. It is a request from member states that they can't do it alone. We have to together see how we can help each other," he concluded.