TERI powers over 50,000 households in rural Bihar with clean energy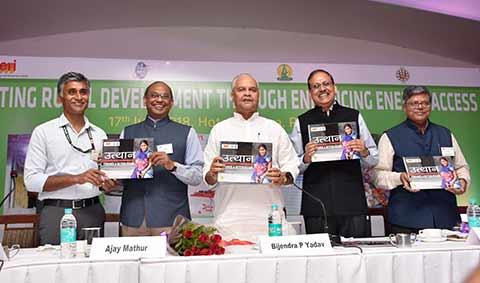 Bihar, 17 July, 2018: India has evolved from being a power-deficit country to having surplus power. Further, the Central government's Saubhagya scheme is working towards ensuring full village electrification by 2019. Public-private partnerships (PPP) can help realise that vision by plugging the gaps in the power-supply chain and providing clean, reliable, and affordable energy through distributed renewable energy (DRE). In line with this, and under its Lighting a Billion Lives (LaBL) campaign, The Energy and Resources Institute (TERI) has built a partnership with Bihar Rural Livelihoods Promotion Society's (BRLPS) JEEViKA programme through an innovative institutional model to make clean energy products affordable to local women-based Self Help Groups (SHGs). Till date, the programme has benefitted over 50,000 households across Bihar by providing access to Solar Home Lighting Systems (SHLS) and clean cookstoves.
The programme aims to complement the government's vision of enriching rural livelihoods by providing reliable electricity to every household. Under this PPP model, 60 per cent of the funds are tapped from the savings of the SHGs of the JEEViKA programme, and the remaining 40 per cent mobilised by TERI through grants and CSR funds. The programme beneficiaries - located across Gaya, Khagariya, Madhubani, Purnia and West Champaran districts - suffer from erratic grid power supply. In Purnia alone, 28, 261 households benefitted from the programme. TERI's efforts not only helped upgrade the cooking and lighting systems of the communities, they also enhanced education and good health. Additionally, the programme also helped improve the livelihood opportunities through small enterprises such as weaving, sewing, vending, etc., made possible due to the additional hours of lighting in the evening brought about by solar products.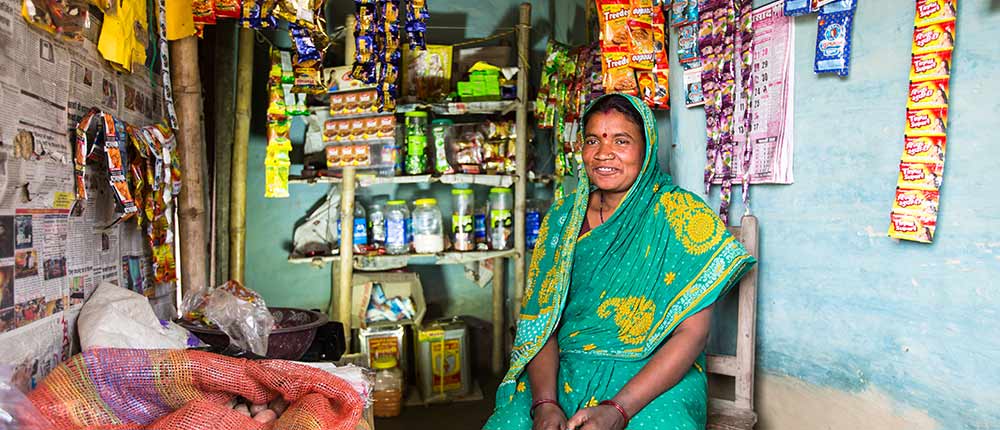 Shri Bijendra Prasad Yadav, Hon'ble Minister for Energy, Govt. of Bihar, said at the regional conference on 'Accelerating Rural development through Enhancing Energy Access' organised by TERI, in association with JEEViKA, "Surveys show Bihar has high potential for non-conventional energy. We need new thinking and new approaches for this. There should be a survey on how we can generate solar power even in flood-prone areas of Bihar, and find out future possibilities that are realistic, keeping geographical considerations in mind."
Speaking at the press briefing, Dr Ajay Mathur, Director General, TERI, said, "The TERI-JEEViKA project demonstrates that a strong decentralised model, which brings together the state government agency, local communities and the private sector, can plug the energy gap that exists even in grid-connected villages. Distributed renewable energy, combined with the grid, provides reliable and quality electricity supply to rural communities, while also providing voltage stability at the end of the grid."
The TERI-JEEViKA programme in Bihar operates on an entrepreneurial model of energy service delivery in which TERI has trained and mentored around 20 energy entrepreneurs who procure the solar home systems and clean cookstoves from accredited manufacturers, install them at house-holds, and ensure maintenance with the support of a network of around 300 solar technicians. After-sales services and complaint redressal are managed through a centralised call centre and a WhatsApp-based service connecting consumers to local technicians in their areas. With the success of this programme, similar grid-connected plus distributed RE solutions can be replicated in other states to provide energy security to underserved rural households.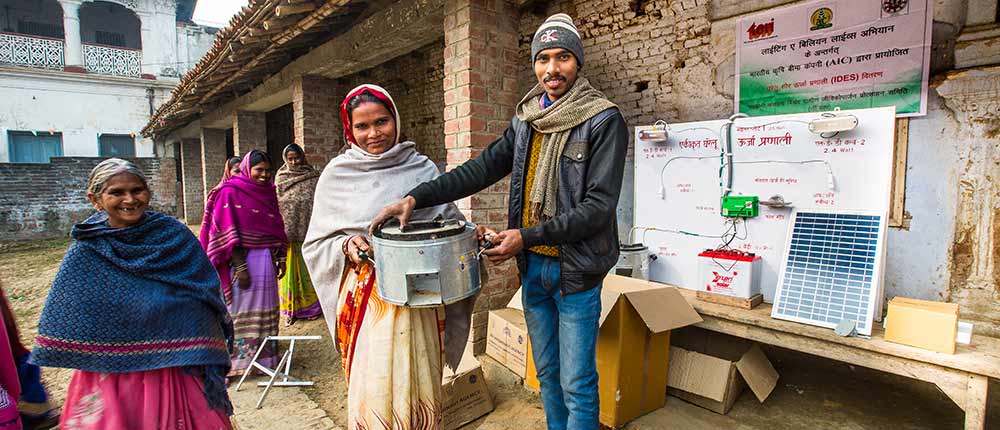 TERI initiated Lighting a Billion Lives (LaBL) campaign in 2008 with the objective to replace the use of kerosene with solar energy and engage local entrepreneurs for efficient and reliable energy delivery. The campaign also addresses the major issue of indoor air pollution by promoting clean energy devices. The use of kerosene oil for lighting and traditional stoves for cooking causes indoor air pollution, which affects the health of poor families, especially women and children.
While the UK government's Department for International Development (DFID) provided a grant to support the TERI-JEEViKA programme, corporates such as Power Finance Corporation (PFC), Agriculture Insurance Company (AIC) of India Limited, etc. have also provided funding under their Corporate Social Responsibility.
About TERI
The Energy and Resources Institute (TERI) is a leading think tank dedicated to conducting research for sustainable development of India and the Global South. Established in 1974, TERI has become the pre-eminent institution for research, discussion and thought leadership on environmental governance and sustainable development.
TERI is ranked globally as one of the five most impactful think tanks by the International Center for Climate Governance. The Institute is committed to the application of thought that drives action in the direction of tackling climate change.
For further information, contact:
TERI:
Aastha Manocha: aastha.manocha@teri.res.in

Edelman:
Sneha Dev: Sneha.dev@edelman.com