Partnership with a local micro-finance institution helps take clean cooking and lighting technology into poor homes in a village in Bihar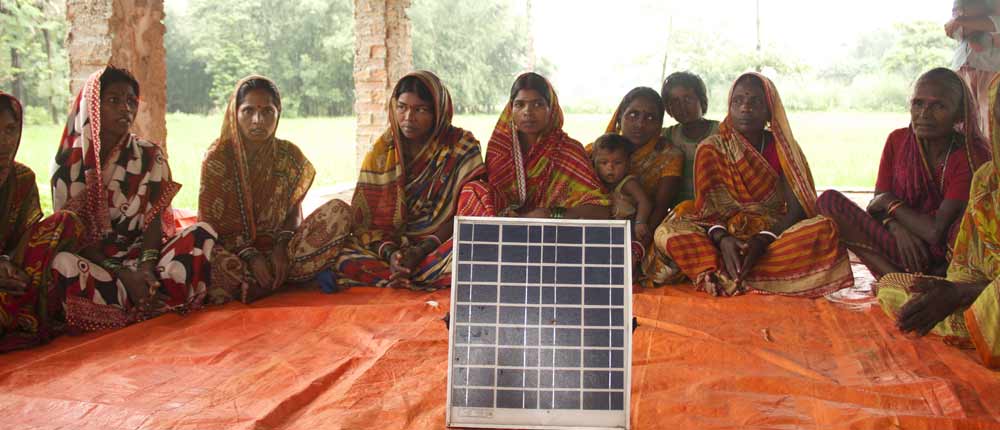 Consumer finance is very important for business operations in order to drive the demand for products and create a sustainable market. However, it is not restricted to high-end products in urban markets and is also required for the Bottom of the Pyramid (BoP) market (the poorest and largest set of consumers) for the penetration of clean energy and clean cooking products. Most high-performing clean energy products may cost more than the monthly income of a typical rural BoP household.
Considering this, a project by The Energy and Resources Institute (TERI) and Department for International Development (DFID), Government of UK, meant to provide access to clean energy has been placing equal importance on providing finance to the rural poor. The programme has executed partnerships with Micro-Finance Institutions (MFIs) and self-help group (SHG) federations to provide consumer finance for clean energy products. The norms and regulations for lending are more relaxed in the case of MFIs.
The DFID-TERI Clean Energy partnership aimed to foster underserved communities' access to clean energy and healthier living conditions by facilitating the adoption of improved biomass cookstoves (ICS). As part of the partnership, TERI undertook targeted initiatives for awareness generation, technology development, commercialisation and market value chain creation. For last-mile delivery, TERI partnered with local non-government institutions (NGOs), local entrepreneurs and MFI who could provide easy consumer finance to those willing to purchase ICS through local retailers, called Energy Enterprises (EEs). Additionally, the partnership emerged as an early advocate of Integrated Domestic Energy Systems (IDES), a solar energy-based technology product, which addressed the dual challenges of basic lighting and clean cooking.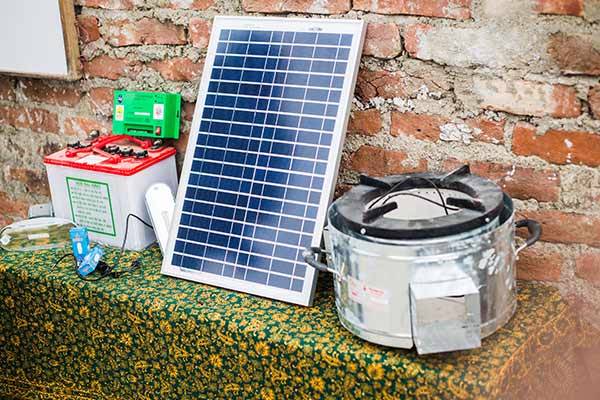 In October 2013, TERI offered the Prayas Saakh Avam Bachat Swavlambi Sahkari Samiti, an MFI in Kanti Block of Bihar's Muzaffarpur district, the opportunity to get involved. Prayas Samiti was an MFI in the banking sector. Its members could open an account in their banks and raise loans to run their small scale businesses effectively. Under the TERI-DFID programme's implementation project, the families residing in villages near Narsanda Chowk, where the Samiti was located, were to be approached and encouraged to adopt clean cooking and lighting technology.
Under the project, TERI provided the IDES, which consists of two luminaries, a mobile charging point, a forced draft cookstove (Unnat Chulha), and a solar panel for charging. An agreement was signed between TERI and Prayas Samiti and follow-up meetings held with the Samiti staff members, to discuss ways to spread awareness about the programme.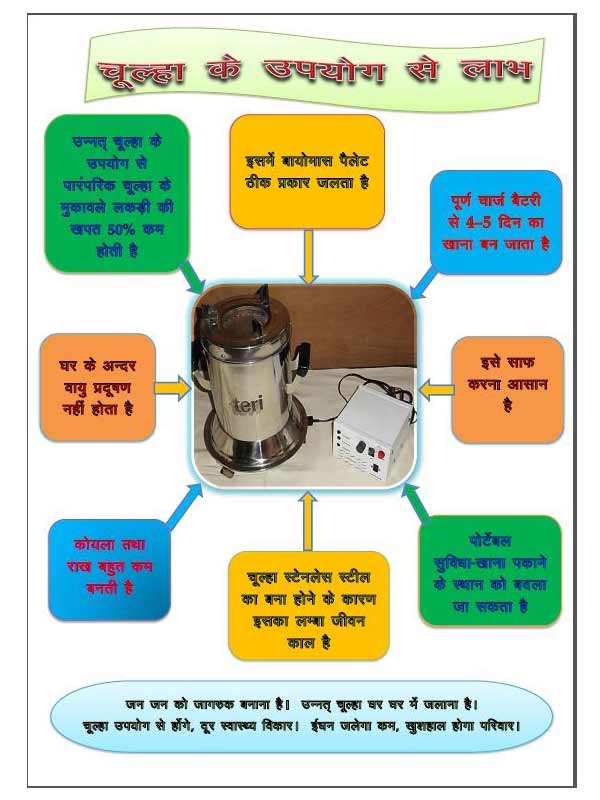 The Prayas Samiti Energy Enterprise was formed under the project. It was entrusted with the responsibility of installation and maintenance of IDES whose solar-charged luminaries provided four to five hours of lighting in the evening. The system's Unnat chulha used less fuel (firewood), produced less smoke, and considerably reduced cooking time.
As part of the partnership, Prayas provisioned easy access to consumer finance to its beneficiaries interested in buying IDES on a reducing rate. The interest rate was 1.5 per cent per month, on a reducing rate basis. TERI also rolled out an arrangement whereby the buyers were to only pay the principal amount and the interest was paid to Prayas from the DFID-TERI Clean Energy partnership project fund.
The IDES was demonstrated in various villages of Kanti Block, but the residents still had doubts about its durability and maintenance and hence were hesitant to buy it.
It was then that Sheela Devi, who had been associated with Prayas for five years, stepped forward.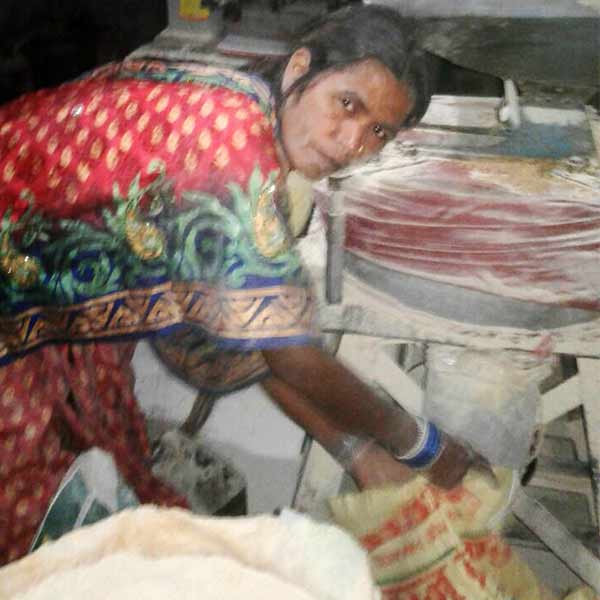 Sheela Devi lived in a joint family of 14 members in which most men worked as daily wage labourers to make ends meet. She wanted to establish her own business, but was short on financial resources. Prayas Samiti helped her secure a loan to open a small grocery shop.
After a while, she applied for another loan of Rs 2 lakh to open a domestic flour mill that required a diesel engine to run the motor. However, due to insufficient electricity supply in the evening hours, the mill could not be kept open till late evening, cutting down income opportunities.
Further, lack of electricity at night forced her to use a kerosene lamp, which also slowed down the progress of her business.
It was in this situation that Sheela Devi stepped forward to accept the IDES. The system was installed in her house, with one bulb in her kitchen and another to light up the room where she used to operate the flour mill. This also helped her run her grocery shop till late in the evening, increasing her earnings. Her children could also study comfortably at night under the light of the LED bulb.
The cookstove provided as a part of the IDES also helped her save fuel wood, which was otherwise difficult to arrange. Most importantly, the cookstove's advanced combustion technology reduced the amount of smoke that traditional cookstoves emitted.
After her experience, many families in the village also decided to install the IDES at their houses and got themselves registered with Prayas Samiti. Of the total 60 IDES beneficiaries, 35 availed a loan from the Samiti to install the system. Soon, Sheela Devi herself got a second loan for a second IDES in her home.
Post-installation, TERI continued monitoring to ensure proper upkeep of the IDES and providing user training to beneficiaries. According to Sheela Devi, the presence of Prayas Enterprise just two to three kms from her village and their prompt response to phone calls was also of great help in maintenance of the system. She said her family is no longer dependent on grid electricity to run their shop and neither is there any danger of electric shocks or exposure to smoke.
Read more about Market Creation for Clean Energy Access here.