"In the end we will conserve what we love, we will love only what we understand, and we will understand only what we are taught." - Baba Dioum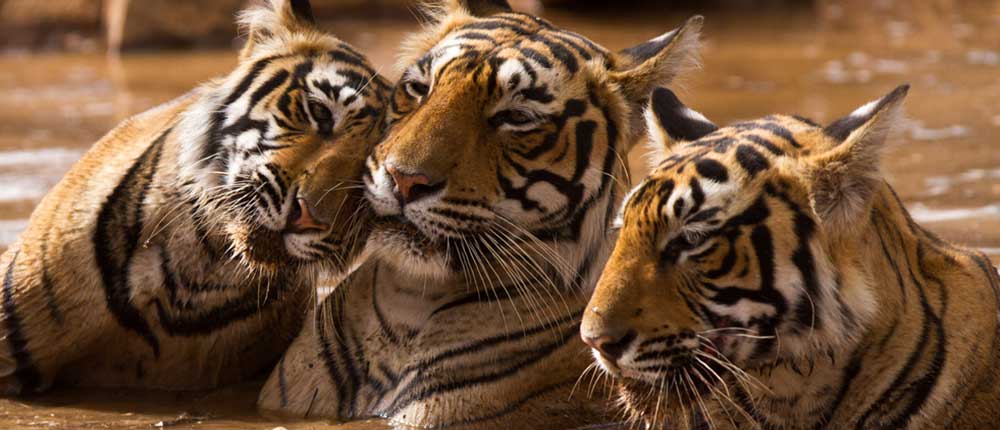 India, the land of incredible biodiversity, has only 2.4 per cent of world's land area but harbours about 8 per cent of known global wildlife, including over 45,000 species of plants and 91,000 species of animals. With an aim to protect animals and to save them from extinction, the Government of India introduced 'Wildlife Week' in the year 1952. Since then, it is being celebrated in India in the month of October (2nd to 8th) every year with an aim of preserving the country's impressive fauna. The initiative provides an opportunity to raise awareness about animals and their habitats, understand the threats they are facing and is a call to action to help conserve wildlife. Creating awareness about our natural world, and the inter-connectedness of all of life on earth - is indeed the best way to equip today's youth with the knowledge and leadership skills to meet tomorrow's challenges to ensure a healthier planet.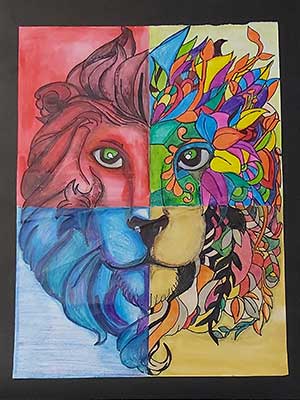 To observe Wildlife Week 2020, TERI and Central Zoo Authority (CZA) steered Campaign RoaR (Roar and Revive) - Exploring Human-Animal Relationships. The official e-launch of the campaign was held on 5 October 2020 and was presided over by Hon'ble Minister for Environment, Forest and Climate Change, Shri Prakash Javadekar. In painting and poem writing categories, almost 2300 entries were received from students from 253 schools across 25 states/UTs in India and an eminent jury selected the winners. The prize winners of the painting and poetry competitions that were organised under two themes: 'My Favourite Animal' and 'All Wild Animals are My Friends' are enlisted below:
Painting (Junior category)
Painting (Senior category)
1st: Miss Dibyanshi Guru, St. Joseph's Convent Higher Secondary School, Sambalpur, Odisha.

2nd: Master Farhan Karim, Maria's Public School, Kamrup district, Assam.

3rd: Miss Shreyashree Choudhury, Maria's Public School, Kamrup district, Assam.
1st: Miss Aisha Panda, Buxi Jagabandhu English Medium School, Khorda, Odisha.

2nd: Master Rakesh Kumar Prusty, Vikash First Step, Sambalpur, Odisha.

3rd: Miss Pratyusha Bera, Vivekananda Mission School, Joka, Kolkata, West Bengal.
Poetry (Junior category)
Poetry (Senior category)
1st: Miss Gadiraju Nitya Srivalli, Little Angels, Visakhapatnam, Andhra Pradesh.

2nd: Master Gurtej Singh Virdi, Sheth Karamshi Kanji English School, Mumbai Suburban, Maharashtra.

3rd: Miss Madhureema, Delhi Public School, Vasant Kunj, New Delhi.
1st: Miss Ashita M, National Public School, Yelahanka, Bangalore, Karnataka.

2nd: Miss Sanjitha Shibu, National Public School, Yelahanka, Bangalore, Karnataka.

3rd: Master Yash Aggarwal, Bosco Public School, New Delhi.
---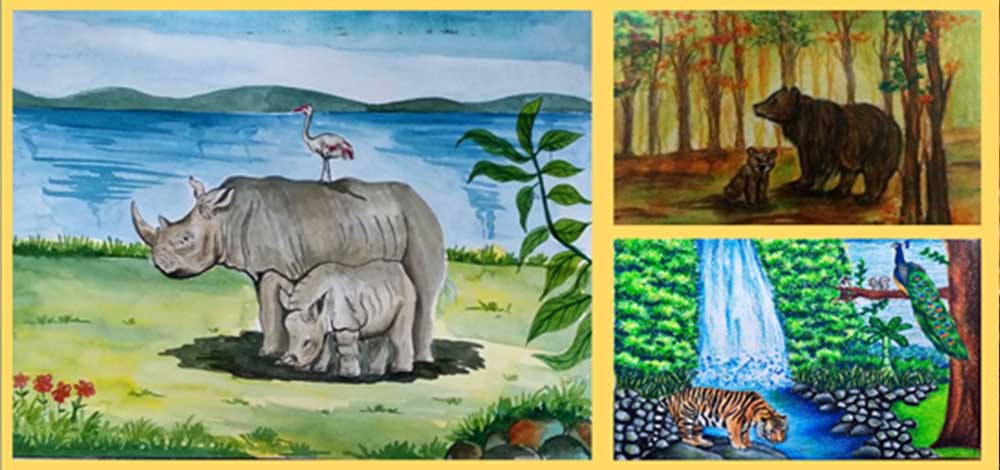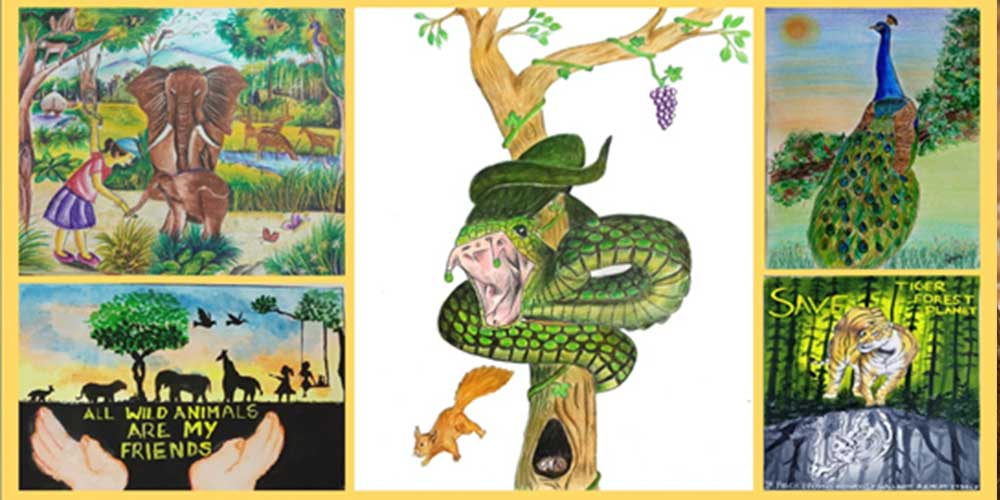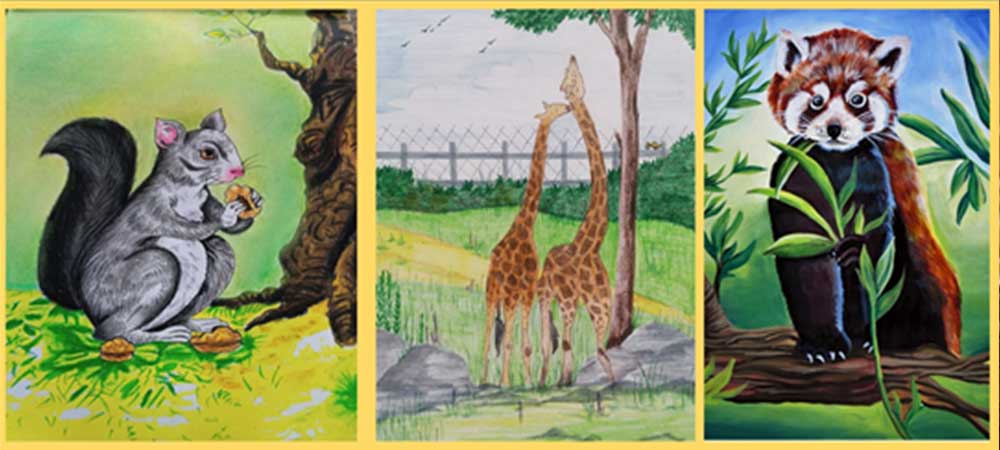 ---
MoEFCC and CZA also announced Prani Mitra Awardees of the year 2020 under four categories
---
The Roar 2020 Campaign Booklet was released by Dr Sanjay Kumar, Director General of Forests and Special Secretary, MoEFCC at the valedictory programme held online on 8 October 2020 during which all winners were felicitated. The RoaR Debriefing Booklet captures the essence and spirit with which children participated in the campaign expressing their thoughts, perceptions and feelings about zoos and wildlife in general.
Watch Valedictory Programme here
---
The campaign was successful in evoking a feeling of empathy towards wildlife amongst our young friends. Zoos are learning landscapes where a child can see not only animals, but also understand the dynamics that are functional behind its existence and welfare. The message received from the young citizenry was clear - they care about wildlife and are keen to take steps to protect wildlife species and are also willing to invest time and energy in making this possible.