Degraded land is an underperforming asset and poses significant risks to a wide spectrum of industries. There are, however, opportunities and benefits for businesses by adopting sustainable land management (SLM) in their value chains.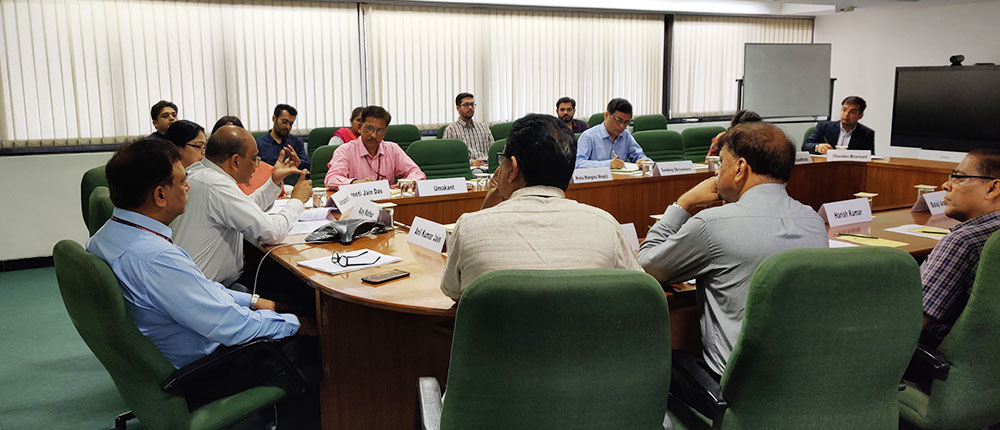 Across the world, land degradation is threatening agriculture, livelihoods, and water availability, and worsening drought. ISRO's Desertification Atlas in 2016 showed that, from floodplains of Brahmaputra to dusty ravines of Chambal, one-third of India's land is under degradation.
Land degradation has far-reaching consequences and affects the wellbeing of the country's economy, environment, and people. India hosted the 14th session of Conference of Parties of the United Nations Convention to Combat Degradation (UNCCD) and the discourse to restore land is gaining momentum globally after the release of the Intergovernmental Panel on Climate Change's (IPCC) Special Report on Climate Change and Land (SRCCL).
In the COP14, India has a set a voluntary target to restore 26 million hectares of land by 2030. TERI's study titled 'Economics of Desertification, Land Degradation and Drought (DLDD) in India' in 2018 highlighted that annual costs of degradation is about 3177 billion rupees and total costs of reclamation in 2030 will be about INR 3175 billion. Simply put, it costs far less to reclaim land than it does to degrade it. This conundrum, to a large extent, can be won if the public and private sector, along with communities, act as a whole.
Dr JV Sharma, Director, TERI, said that acidic soil, alkaline soil, wind erosion, water erosion, and forest degradation are the main causes of land degradation in India. "We have invested INR 315 billion till 2013 through various schemes and plans for combating land degradation," he said. "However, India has a gap of INR 2240 billion to achieve LDN by 2030."
Dr Sharma also remarked that if the business sector increasingly supports and adopts sustainable land management techniques along its value chain, businesses would be a part of the solution to multiple development challenges.
At a corporate roundtable organized by TERI to discuss what role business could play in reversing land degradation, Anil Kumar Jain, Additional Secretary, MoEFCC said, "Corporations can avail money from the government for the purpose of land restoration. India has spent nearly 7 lakh crores on land-related issues. Businesses can identify many opportunities where land recovery is a co-benefit." He cited the example of China, which hosted the previous UNCCD COP, where corporates could work together towards restoring nearly 100 million hectares of land.
Speaking about the government's efforts to combat land degradation, Shri Umakant, Joint Secretary, Department of Land Resources, Ministry of Rural Development, said there are nearly 8200 watershed projects in the country, which have so far treated 20.5 million hectares of degraded land. These have benefited nearly 13 lakh farmers.
Umakant added that communities living in areas where watershed programmes are being implemented are extremely vulnerable. Corporate support can help in providing scalability to their efforts under various watershed-livelihood generation programmes. Given that nearly 62 million hectares of land is yet to be treated across India, he said the corporates can work together with the Department of Land Resources to explore opportunities far wider than their immediate areas of operations.
Various corporate representatives from diverse sectors also shared their experience in working on land-related issues.
Suneel Pandey, Vice President Procurement & Supply Chain, ITC Paperboards highlighted that ITC is a major buyer of wood for its agro-farming business. Responding on the need for strong business models for corporates to work on land-related issues, Pandey said that even CSR initiatives at ITC have 'a bottomline attached' with it.
Anupam Badola, Manager Sustainability, Dalmia Cement Limited highlighted the importance of biomass to establish sustainable land management practices in the private sector. "We are looking into growing bamboo to use as fuel and using agriculture residue for fuel," he said.
Chandan Bhavnani, Executive VP, Responsible Banking, YES Bank proposed that 10-20 % Priority Sector Lending (PSL) contribution can make a difference in sustainable agriculture management. "Other specific ventures for livelihood-based models for communities, credit enhancements by loans and microcredits and also certain up-scaling projects such as using PET bottles into fibres, using grasses to make papers are also being promoted by the bank," he added.
Nandita Upadhyay, Deputy Manager, Tata Chemicals said that CSR activities undertaken by Tata Chemicals are mainly focused on land restoration and animal husbandry.
Sandeep Shrivastava, Ambuja Cements Ltd, shared their attempt to reduce the salinity along the coastal belt of Gujarat and Rajasthan, transition from single-crop agriculture pattern to 3 crops in a year, moving towards 'water positive' agriculture by using 25% of CSR funds, and also using more biomass, instead of coal, to produce cement.
Dr Rajiv Garg, Coal India spoke about their plantation efforts on 39,000 hectares of non-forested land.
Ashok Kumar Jain, Advisor, Niti Aayog, pointed out that vast tracts of land are currently lying buried under flyash, which can be used to make bricks and can be sold in local markets. However, he cautioned that any such product should not flood the market and become a disincentive for the producers.
Talking on the role of the corporate sector in achieving LDN, Dr Pia Sethi, Senior Fellow, TERI said, "Restoring land helps to strengthen supply chain resilience for land-based industries such as mining, forestry, and tourism. Investing in land restoration can also help to enhance their brand image."
Dr Ajay Mathur, Director General, TERI emphasized the need to design interventions that make it attractive for corporates to use low-quality land for their business and in turn take on the responsibility to restore it. He said that such an effort can meet the objectives of both the government and the corporate sector. "Business models that can help restore land, enabling policies, and skilling of people in land-degraded areas are crucial steps towards solving the problem," he added.