The work of the first phase of the Noida international airport has commenced in January 2020 after the Gautam Budh Nagar district administration obtained possession of 1239 hectares of land acquired under The Right to Fair Compensation and Transparency in Land Acquisition, Rehabilitation and Resettlement Act (RFCTLARR), 2013 from six villages in Jewar tehsil - Rohi, Dayanatpur, Kishorpur, Parohi, Ranhera and Banwari Bas.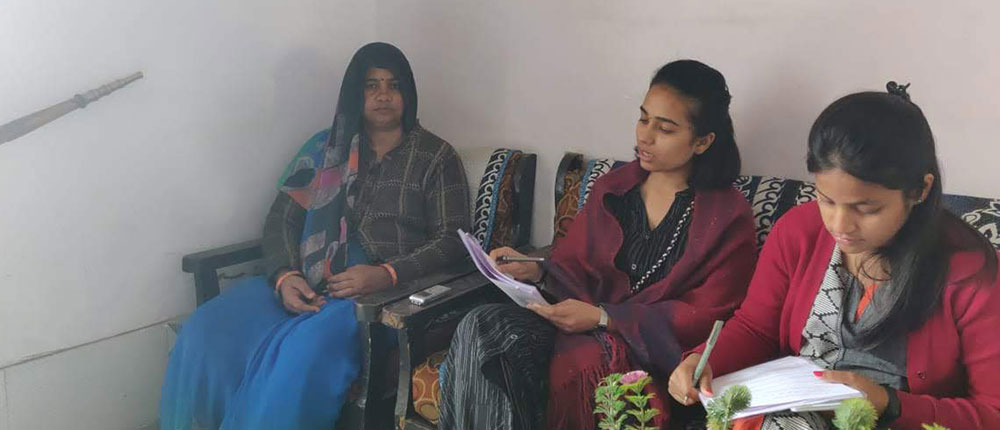 TERI's field study in Rohi and Kishorpur villages in February 2020 indicates that three critical issues need to be addressed by the Uttar Pradesh Government for the benefit of Project-Affected-Families (PAFs) and to ensure the peace and prosperity of the region. These are: long term financial security of affected families, wellbeing of vulnerable households and safeguard of interests of women.
At the outset, it is suggested that an institutional structure, christened 'Rehabilitation & Resettlement Authority', should be created to bear the responsibility of designing, implementing, coordinating and monitoring the entire spectrum of activities for the economic rehabilitation of livelihood losers and relocation of displaced villagers. Past experiences with land-acquisition projects reveal that district administrations do not, ordinarily, possess the skills and resources to successfully shoulder the task of this nature. To be headed by a Secretary-level officer of the state government, the Authority can comprise of officials, elected representatives of the area, social scientists and R&R experts. The services of reputed local NGOs can be engaged, on a long term basis, to assist in stakeholder consultations, community outreach and, in general, to ease the economic and physical transition to the new way of life of PAFs.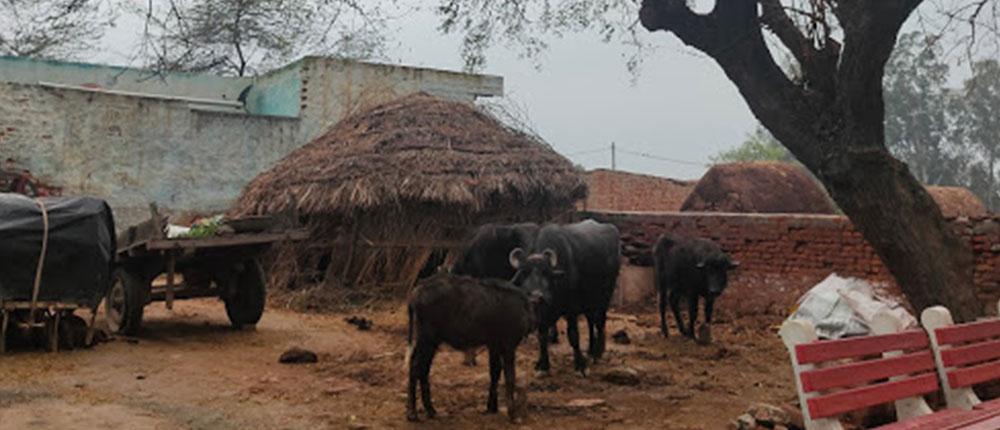 The financial stability of project-affected-families hinges on the productive utilization of the compensation amount as well as their ability to take advantage of the new economic opportunities that will emerge with the development of the airport. A total of Rs 3,166 crores have been disbursed as compensation for land to 8176 PAFs in 2019. Teri's field-study, corroborated by press reports, indicates that a fair sum of money is being spent on conspicuous consumption and to support the changed lifestyle of men-folk. It would be useful to provide thorough financial counseling to the recipients by engaging the banking and insurance sector to share information about different saving options and, based on needs analysis, invite experts to offer guidance on various avenues for self-employment, trade and commerce. The R&R Authority can facilitate the purchase of agricultural land in adjoining tehsils and districts by completely or partially bearing the cost of stamp duty and registration charges, assist the villagers in the process of making deposits in medium and long term saving plans and guide potential entrepreneurs to fulfill the regulatory requirements in their chosen fields of business. After all, a prudent handling of the compensation amount will not only benefit the local and regional economy but also prevent the emergence of social tensions and law and order problems that arise from the eventual impoverishment of the affected families, after the entire money is spent in leading a lavish lifestyle.
It is imperative that the entire range of R&R entitlements listed in the Second Schedule of The RFCTLARR Act, 2013 be provided to each affected family. The Act defines 'family' as a married couple with minor children and dependent siblings. An adult of either gender, with or without a spouse or children or dependent, as well as deserted, widowed and divorced women will be considered as separate families. The R&R benefits for a family includes: job for one person in the family or Rs 500,000/- in lieu thereof or inflation-indexed annuity of Rs 2000/- per month for 20 years, Rs 50,000/- transportation allowance, one-time resettlement allowance of Rs 50,000/-, a subsistence allowance of Rs 3000/- per month for a year, one-time allowance of Rs 25,000/- to Scheduled Castes, Rs 25,000/- to petty shopkeepers and cattle owners, Rs 25,000/- to artisans, small traders, self employed, owner of non-agricultural land or commercial, industrial or institutional structure. In the event of loss of homestead, the displaced families are entitled to a constructed house on a 50 square metre plinth area or a plot of 50 square metre and Rs 150,000/- as construction amount.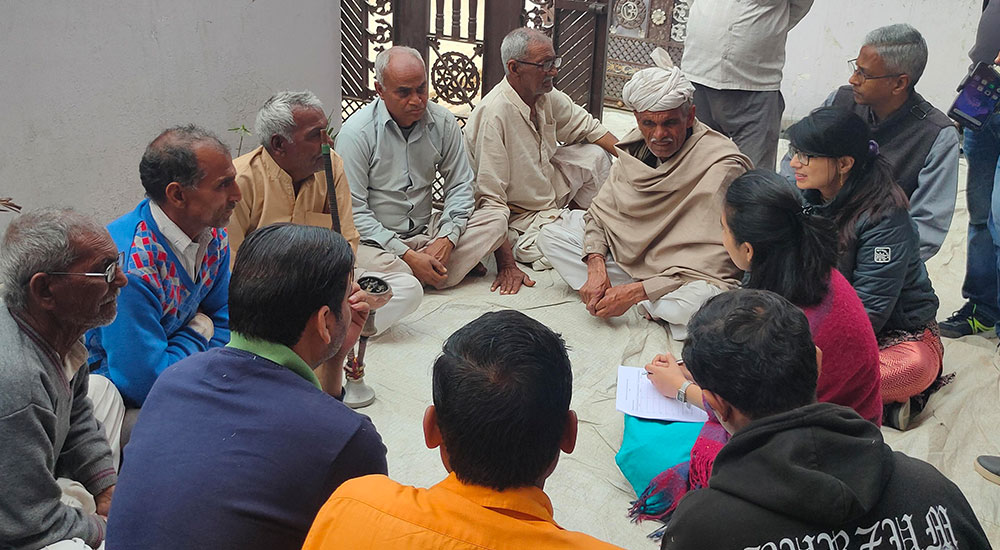 The PAFs may be given preference in sourcing goods and services for the construction of the airport. For the purpose, they may be organized in groups and given orientation followed by registration with the airport developer to supply construction material, labour, transportation and security services etc. A robust scheme of skill development must be designed for the livelihood losers, in collaboration with National Skill Development Corporation, reputed vocational training institutes, Public Sector Undertakings and Corporates located in Noida and Greater Noida and those planning to shift near the Jewar airport. Short and medium term courses, at subsidized fees, can be launched in areas as diverse as food processing, plumbing, masonry, tailoring, driving, salon services, personality development, computer literacy, English speaking, landscaping, handicrafts, entrepreneurship, sales, marketing, shop keeping, retail and customer care, transportation, tourism, hospitality and health-care sector, car and two wheeler mechanics, technicians for repair of electrical, electronic items and computer hardware, insurance agents, foreign language translator etc. Additionally, farmers can be re-skilled and up-skilled to adopt organic farming, horticulture and cultivation of exotic vegetables etc. It is noteworthy, that the newly set-up businesses will flourish only when they are provided support in terms of backward and forward market linkages, credit availability, packaging, sales and marketing, branding, quality-assurance etc. Similarly, job-seekers have to be offered guidance on employment options and connected with recruiters.
Landless families, small and marginal landholders, women-headed-households, families that are below-poverty-line and those of modest means having elderly or specially-able members face heightened risk of dispossession and food insecurity and, therefore, need special assistance for economic rehabilitation. Such families can be given free training for skill development and, on successful completion of the course, an amount of Rs 100,000/ - can be granted for the initiation of income-earning activity. To guarantee a minimum monthly income, they can be allotted shops, at a nominal rate, in the commercial complexes that will be developed in the vicinity of the airport. Constructed houses, rather than plots and cash, must be provided to such families in the event of their relocation at Jewar Bangar.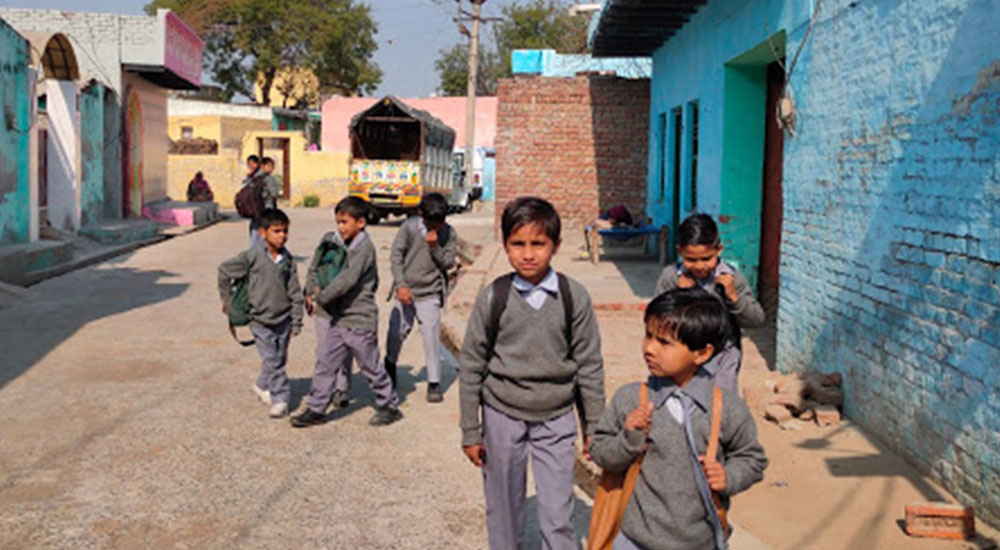 The disruption of the economic and social life due to loss of land is likely to accentuate women's financial dependence on men with all its attendant consequences. The district administration must be mindful of the dynamics of a patriarchal village society which closely regulates the voices and movements of women. Therefore, concerted efforts have to be made to engage with women so that their concerns can be heard and adequately addressed. To safeguard the interests of women and children, it is necessary to deposit the entire cash component of R&R benefits in the joint account of husbands and wives. Similarly, the houses or plots of land being offered to the displaced families should be registered in the joint name of the spouses. It will also be useful to initiate livelihood generation programmes for women, in association with NGOs working in the field of economic empowerment of women.
Given the fact that the phased acquisition of land for the 5000 hectares Noida international airport will result in the economic and physical displacement of thousands of households in the coming decade, a well designed and systematically executed plan for the rehabilitation and resettlement of PAFs will help ensure that they become partners in development.