The transition to a largely renewable power system will require clear, long-term and stable policy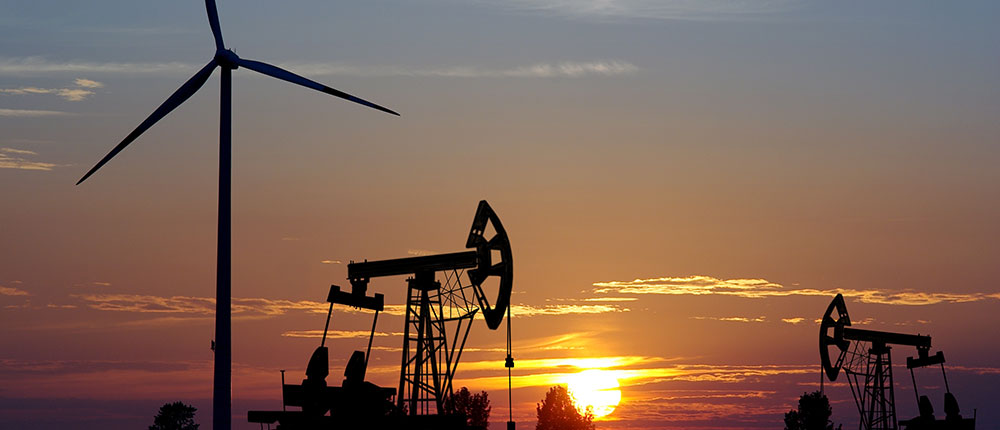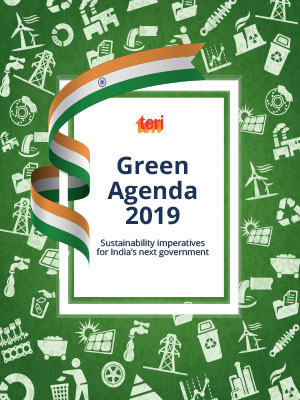 Download document
Energy is the lifeblood of the economy, powering industrial processes and enabling increased living standards of households. India's energy consumption per capita is very low, about 30% of the global average. Thus, energy consumption will have to grow as India grows its economy and provides improved livelihoods to its people.
However, this is a challenge. India is resource-poor in fossil fuels, having just 0.3% of world proved oil reserves and 0.6% of world proved natural gas reserves. India's net fuel imports have averaged 3-4% of GDP over the last 20 years, and reached up to 6-8% during times of high oil prices. This is a significant macroeconomic vulnerability. India is already the 3rd largest global emitter of energy-related CO2, and increasingly under the microscope in global efforts to limit climate change. Domestically, air pollution and other environmental externalities have reached alarming levels, even at India's relatively low level of economic development and per capita energy consumption.
How India solves its energy challenges will thus be crucial to its socio-economic development.
Set up mid-term goals under long term vision
India has already set out a near-term vision for the transformation of its electricity sector towards the goals of 175 GW of renewable energy generation capacity by 2022.
The future government could, while reaffirming and strengthening efforts to achieve the 175 GW target, establish a mid-term target for renewable energy capacities by 2030.
This will give enhanced visibility and certainty to the sector and spur focused investments. For instance, TERI's research suggests that a capacity target in the order of 400-450 GW of renewable energy, excluding large hydro, would be technically and economically feasible by 2030.
Focus on flexibility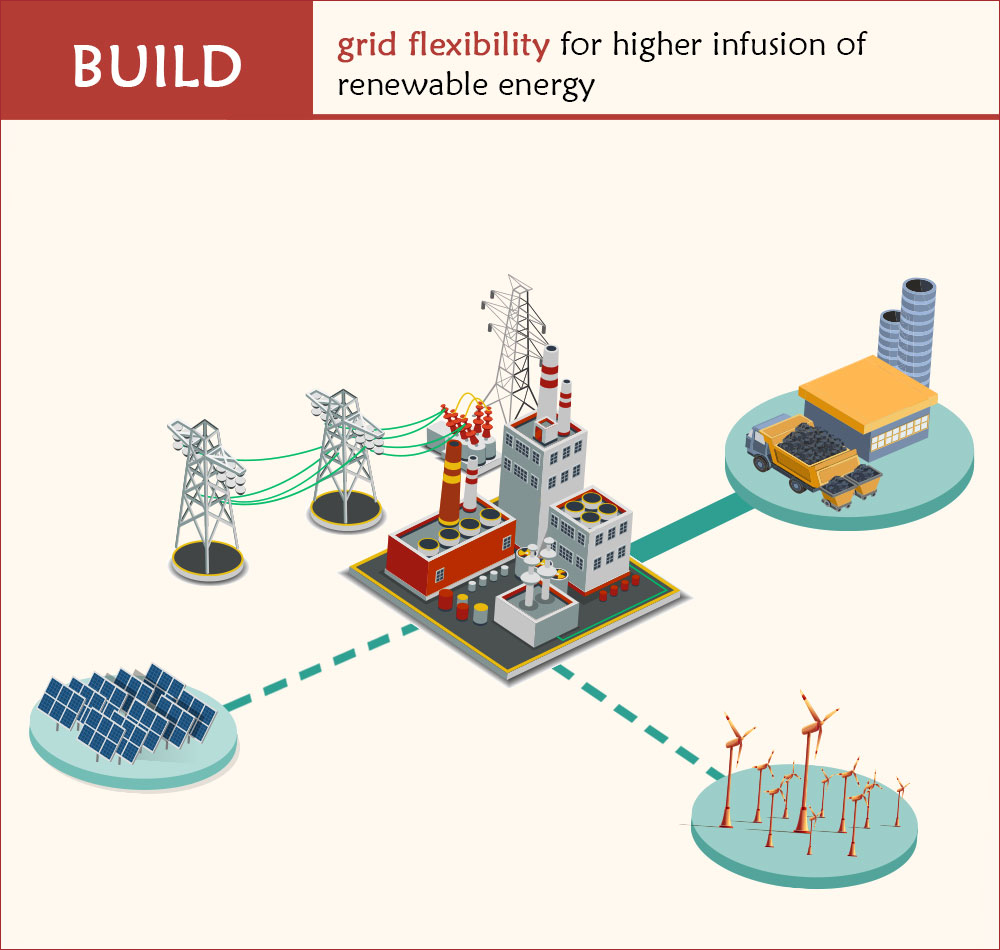 As more renewable energy assets come online, lack of grid flexibility can become a hurdle in integrating more green energy into the grid.
In order to address flexibility issues, the government should establish an inter-ministerial, whole-of-government 'flexibility mission' in order to set out the near and mid-term actions necessary to increase the flexibility of the power system to integrate a high share of variable renewables.
The focus areas should be on -
Making demand more flexible and responsive to supply
Promoting cross border energy transactions
Giving thrust to pumped storage hydro stations
Piloting battery storage at scale and developing additional pumped storage capability; making the existing power plants more flexible
Establishing the necessary regulatory and market signals to incentivize flexible investment and operation of the power system.
Enhance stable and enabling policy frameworks
India can capitalize on the declining costs of wind and solar to become the first country to significantly power its industrialization from renewable energy sources. There is no question that that renewables are now cheaper than new coal, and indeed cheaper than much of the existing coal fleet. However, the transition to a largely renewable power system will require clear, long-term and stable policy, in order to ensure that it happens in an orderly and beneficial manner. The following aspects should be focused on –
There is a need to ensure that policy provides incentives for the flexible operation of the existing assets, allowing them to play a valuable role in the power system and avoiding the risk of further stranded assets
The financial conditions of discoms need to improve; renewables can play a key role in removing the subsidy burden from supplying low tariff consumers
If the flexibility of the power system can be increased to keep the grid integration costs of renewables low, then the total social costs of the electricity sector can be lowered, representing a win for consumers, businesses and India's economy.
---
This article is part of our Green Agenda series of recommendations on various topics of environmental importance. To see other recommendations, click on the icons below.
---