Capacity of the local governments to impose a ban ensuring the necessary monitoring mechanism remains a challenge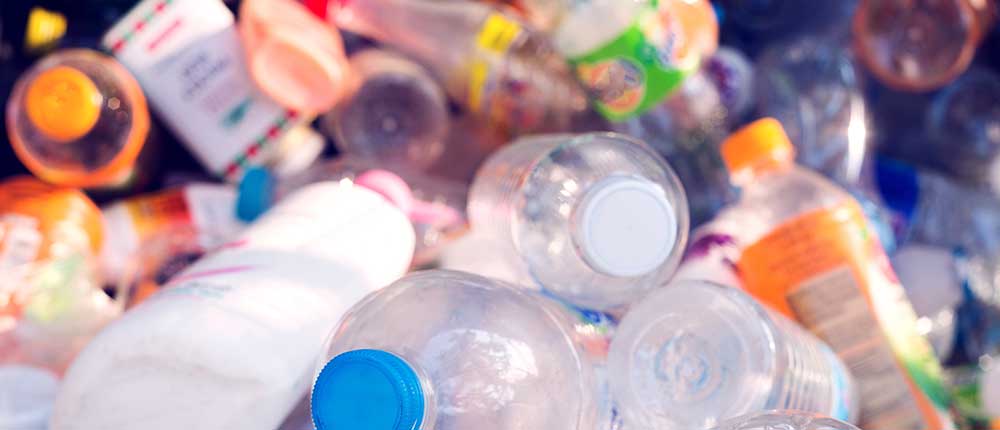 With a majority of Indian states imposing a ban on plastic bags, the impending threats posed by illegitimate and unscientific modes of its disposal is evident. India today is faced with a relentless inflow of plastic waste touted at more than 15,000 tonnes per day. A study of plastic waste characterization performed by CIPET-CPCB in 60 major cities suggests 66% of plastic waste generated was constituted by HDPE/LDPE materials with plastic carry bag as one of the major components. The waste generation trend would include cities with existing plastic ban. With the majority of this originating from the urban households, it is time to revisit our strategy in addressing this subject.
Government's response to plastic bags
The government has been rather proactive in incorporating provisions as a part of its legislations. The Plastic Waste Management Rules, 2016 prohibits the use of plastic bags below thickness of 50 microns in Indian Cities. The rules also introduced a fee that would be collected through pre-registration of the producers, importers of plastic carry bags and vendors selling the same. State legislations vary from partial bans to complete bans on carry bags. The central government has also issued clear advisories on prospective use of segregated plastic waste in road making and for Co-processing in cement kilns.
However, the implementation of these rules has been rather dismal in states. The latest report on implementation of plastic waste rules by CPCB acknowledges that most of the states have not established an organized system for Plastic Waste Management hence resulting in widespread littering of plastic waste in towns and cities in India. There is a need to measure, quantify, assimilate and devise a strategy specific for every city owing to its diversity.
The plastic ban
A number of states have imposed a ban on plastic bags. However, notwithstanding the ban, use of plastic bags has continued with its presence evident with most fruit or vegetable vendors and the choked drains in cities. Owing to the large area under impact, the capacity of the local governments to impose a ban ensuring the necessary monitoring mechanism remains a challenge. Would a blanket ban solve the crisis? Though the idea of restricting the inflow by imposing a ban could have been a welcome idea, the question on the economics, availability and applicability of alternatives remains unanswered. Plastic Bans can be less effective if users simply switch to other single use bags which include paper bags. Further, switching to paper bags also entails its own environment concerns with its production requiring substantial water to produce and heavier than single use plastics escalating greenhouse gas emissions relating to its transport. Therefore, there is an imminent need for a rethink on the available alternate options including its costing and availability.
Recently, the Coimbatore City Municipal Corporation began a drive under the Smart City Initiative to introduce bio-bags that could serve as a plastic alternative. The bags are known to be soluble in water and decompose within 3-4 months. As a part of the first phase of the plan corporation would sell 2.30 Lakh bags that it procured for INR 5.48 lakhs (US$ 8,332) through shops established for the sale of bags within the city. The municipality has also tried to rope in bulk generators such as restaurants, hotels and commercial establishments to switch over to these alternative bags and would also explore a commercial model in discussion with big merchants, plastic manufacturers and distributors. This initiative marks a very unique approach towards introducing alternatives to plastic bags.
Carry out bag fee
Recently, the Plastic waste rules amendment, 2018 has omitted the clause for explicit pricing of plastic bags from the earlier introduced rules in 2016. This comes as a surprise as the pricing of the bags was beginning to bring about a change albeit gradually. A study performed by Delhi School of Economics in 2011 on 'Consumer responses to incentives to reduce plastic bag use' observed that in developing countries with little enforcement capacity, a blanket ban may not be the best possible solution. Instead 82% of consumers would switch from plastic bag use to own bag use if they were charged explicitly for the bags. The success of imposing a plastic bag fee has also been established in cities like California, Chicago and Washington showing that such interventions could be effective in shaping behaviour change. The major concern has been with street vendors having access to cheap plastic bags generally below 40 micron. This must be addressed in accordance with the provisions in the rules.
The Way Ahead
While the challenge is palpable, solutions need a structured approach. Although initiatives such as Swachh Bharat Abhiyan have given the awareness component a boost, there is still a considerable void to be addressed. Awareness campaigns must be effective and highlight best practices and the importance of alternatives in stultifying the use of plastics bags. Innovative schemes for promotion of plastic alternatives must be introduced to provide the user with cheap, durable and alternate options. Carry bags whether plastic or alternatives must be charged at a predefined price. This will not only negate use of fresh bags but introduce behaviour change. Government must mull upon options for reintroducing the clause in the legislation. While introduction of legislation is incomplete without penalties, government must aim at improving its monitoring mechanism and begin levying fines upon defaulters. While there exists no panacea for addressing the plastic waste issue, a structured approach would definitely contribute to alleviate the effects of the menace.