Discussion paper: Challenges and opportunities - plastic waste management In India
2018
---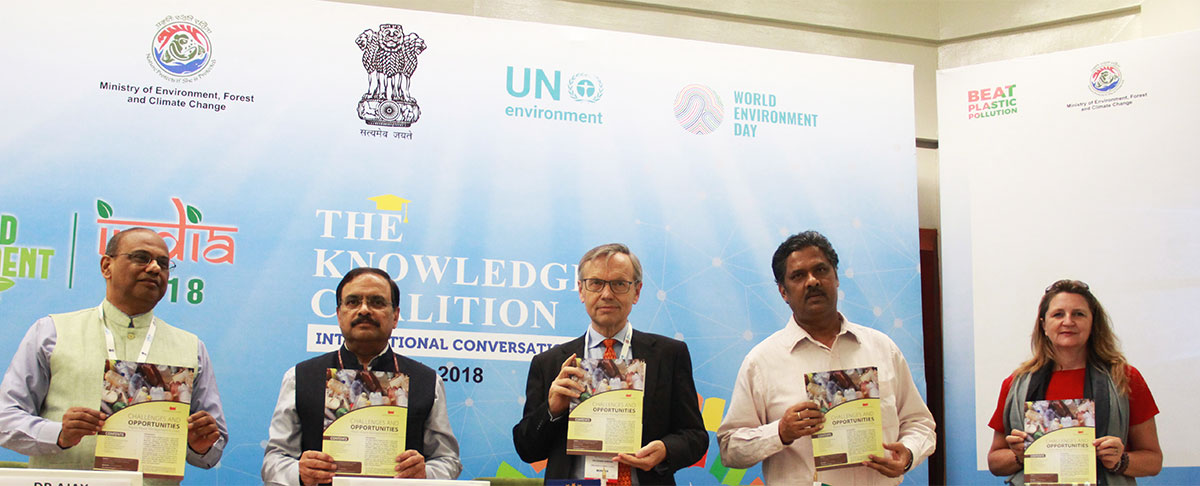 ---
While the petrochemical sector is regarded as the backbone of plastic production, it is also considered a yardstick for measuring global economic growth, wherein plastic processing and production is of vital importance. It is expected that in the current financial year (2018) exports would cross 8 billion USD with an increased growth of 9.5% in the first half of FY 2018 as compared to the past year. It is also envisaged that exports are expected to double in the next 5 years, owing to the growing domestic production.
However, at a matching rate the volume of plastic waste has also grown over the years, not just in India, but globally. As per reports on the status of India, only 60 per cent of this waste even gets recycled. The major challenge, however, is segregation and re-aggregation of plastic waste streams such as packaging waste, including laminated plastic.
The Discussion Paper, released by the Ministry of Environment, Forests and Climate Change on World Environment day 2018, lays out the challenges and opportunities in terms of collection, segregation and recycling of plastic waste in order to waste proof the future. It also looks into the alternatives to plastic products available that can be scaled up commercially for both large scale and small scale applications.
It looks into policy and administrative interventions that can help improve the supply chain of plastic waste, with case examples from India and the world.
The infographic presents a glimpse of the state of plastic waste in India as analysed in the discussion paper.