Five key things you should know about District Mineral Foundations, the local institutions established in mineral producing states to share mining revenues with affected communities.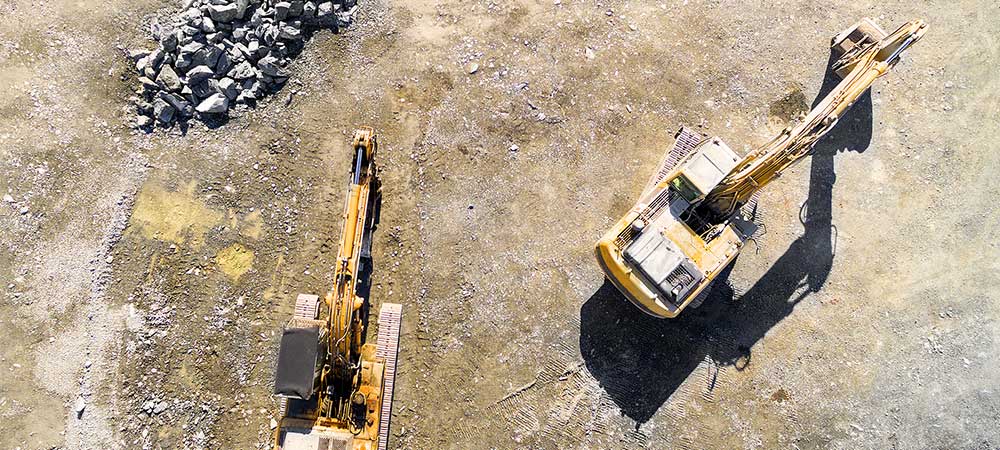 What are District Mineral Foundations?
DMFs are trusts established at the district level to fund projects for the socio-economic development of communities affected by mining operations. The Mines and Minerals (Development and Regulation) Amendment Act, 2015 mandates that mining companies deposit a certain amount of funds in DMFs which must, in turn, fund projects in mining areas [i].
Till February 2018, 505 DMFs had been established across the country, and approximately Rs.17,500 crore had been deposited in these DMFs [ii]. A majority of this amount, Rs 16,996 crore, was collected in the 13 key mineral producing states of Odisha, Chhattisgarh, Jharkhand, Rajasthan, Madhya Pradesh, Telangana, Karnataka, Maharashtra, Andhra Pradesh, Gujarat, Uttar Pradesh, Tamil Nadu, and Goa.
While the 2015 Act lays down broad guidelines, state governments must frame their own rules for the day-to-day functioning of DMFs. However, they must incorporate certain provisions prescribed by the central government in state-level rules [iii]. Therefore, the rules governing DMFs vary across states, with some common provisions. The provisions discussed here are common to all DMFs, unless specified otherwise.
How do DMFs collect funds?
The amount to be deposited by mining companies varies based on the type of mineral they extract and when they were granted their mining lease.
For 'major minerals' such as coal and iron ore, companies must deposit an amount equal to 10 per cent of the royalty paid by them if their mining lease was granted after January 12, 2015. If their lease was granted before this date, they will have to deposit an amount equal to 30 per cent of the royalty paid by them [iv]. For 'minor minerals' such as stone and sandstone, state governments can determine the amount to be deposited by companies, according to the 2015 Act. The following table provides an overview of DMF funds in 13 key mineral producing states.
State-wise revenue collected and utilized by DMFs in 13 key mineral producing states up to February 2018 (in Rs. Crore)
State

No. of DMFs

Amount collected from major minerals

Amount collected from minor minerals

Total amount collected

Total amount spent

Coal & lignite

Other than coal & lignite

Andhra Pradesh

13

0

187

210

397

51

Chhattisgarh

27

1,571

921

65

2,557

1,383

Goa

2

N/A

154

0

154

0

Gujarat

32

53

158

90

301

258

Jharkhand

24

2,057

417

36

2,510

457

Karnataka

30

 N/A

728

106

834

0

Maharashtra

35

358

112

155

625

31

Madhya Pradesh

51

1,301

263

0

1,564

278

Odisha

30

1,464

2,564

19

4,047

344

Rajasthan

33

48

1,427

635

2,110

57

Tamil Nadu

30

54

116

32

202

10

Telangana

30

1,069

140

185

1,394

0

Uttar Pradesh

75

205

17

79

301

N/A

Total

412

8,180

7,204

1,612

16,996

2,869
Sources: Ministry of Mines 2018
As seen above, fund collection has been the highest in Odisha, Chhattisgarh, Jharkhand, Rajasthan and Madhya Pradesh. The utilization of funds has been low in the 13 key mineral producing states - only 17 per cent of the amount collected.
Apart from these states, DMFs have been established in Assam, Bihar, Himachal Pradesh, Jammu & Kashmir, Kerala, Uttarakhand, and West Bengal. [v]
What types of projects can DMFs fund?
The central government's Pradhan Mantri Khanij Kshetra Kalyan Yojana (PMKKKY) outlines the types of projects that may be funded by the DMFs. It identifies priority areas, i.e. activities on which at least 60 per cent of a DMF's funds must be spent.
Priority spending areas under PMKKKY
At least 60 per cent of funds should be spent on:

Other priority areas (up to 40 per cent of funds): 

Improving drinking water supply

Sanitation

Environmental conservation

Health care

Education

The welfare of women, children, aged, and disabled persons

Skill development

Developing physical infrastructure

Irrigation

Energy access

Watershed development

Other activities which improve environmental quality
PMKKKY guidelines also specify that: (a) administrative costs should not be more than 5 per cent of total funds (b) DMFs should not fund projects initiated under the 'polluter pays principle', and (c) a certain amount of funds collected through DMFs (to be decided by state governments) may be invested in an endowment fund. [vi]
In the minerals sector, endowment funds involve saving and investing all or part of the resource revenue collected and using returns from investments to fund projects. They have varying saving, investment and expenditure rules, but typically allow for a continued source of revenue even after mineral resources are exhausted. The governments of Goa, Karnataka, and Andhra Pradesh have established endowment funds in which they invest 50 per cent, 20 per cent, and 0.5 per cent of DMF revenues, respectively.[vii]
The guidelines also specify the process of identifying areas and people affected by mining operations and mandate that a list with their names be uploaded on the DMF website.
How are projects selected?
The process of project selection is determined by state governments and therefore varies across states. Typically, there is a committee responsible for day-to-day management of the DMF, including project selection, and another committee to oversee the functioning and decisions of the first committee. The composition of these committees is determined by state governments, leading to varying levels of representation by affected communities and mining companies, including no mandatory representation of these key stakeholders in some cases. [viii]
In Scheduled Areas, the approval of gram sabhas must be obtained for: (a) projects funded by DMFs, and (b) the identification of beneficiaries [ix]. In addition, in these areas, a report should be presented to the gram sabha every year with details of projects undertaken in the village.
How are DMF accounts and projects monitored?
The process of auditing DMF accounts can be determined by state governments. A copy of the audit report and annual report should be placed in the public domain, according to PMKKKY guidelines. The annual report of the DMF should be submitted to the state government and the state legislative assembly.
Each DMF is required to create a website with information on: (a) composition of DMF committee(s), (b) areas and people identified as affected by mining, (c) funds received from mining companies and others, (d) status of projects, (e) meeting agendas and minutes of meetings, (f) annual plans and budget, and (g) annual report, among others. In a recently published draft National Mineral Policy 2018 the Ministry of Mines has recommended creating a national web portal to monitor the implementation of projects funded by DMFs. [x]
Notes:
[i] The Mines and Minerals (Development and Regulation) Amendment Act, 2015
[ii] The Ministry of Mines, March 2018
[iii] Pradhan Mantri Khanij Kshetra Kalyan Yojana Guidelines 2015
[iv] Ministry of Mines notification, F.No.16.7.2015-M.VI
[v] Ministry of Mines, March 2018
[vi]The 'polluter pays principle' requires that polluters (industries, individuals, etc.) bear the cost of any environmental damages caused by them.
[vii] State DMF rules of Goa, Karnataka, and Andhra Pradesh
[viii] A previous bill that also sought to introduce DMFs, but lapsed in 2014, the Mines and Mineral (Development and Regulation) Bill, 2011, mandated representation by at least three people affected by mining operations and all mining lease holders in the district in the DMF committee. However, this provision was not included in the Mines and Minerals (Development and Regulation) Amendment Ordinance, 2015 and the Bill which replaced the Ordinance.
[ix] Scheduled Areas are those areas listed in Schedule V and Schedule VI of the Constitution. In these areas, administrative arrangements may differ from other parts of the country. Areas are included in these schedules by a presidential order, based on criteria such as tribal population and poverty levels. Draft National Mineral Policy, 2018
[x] Draft National Mineral Policy, 2018