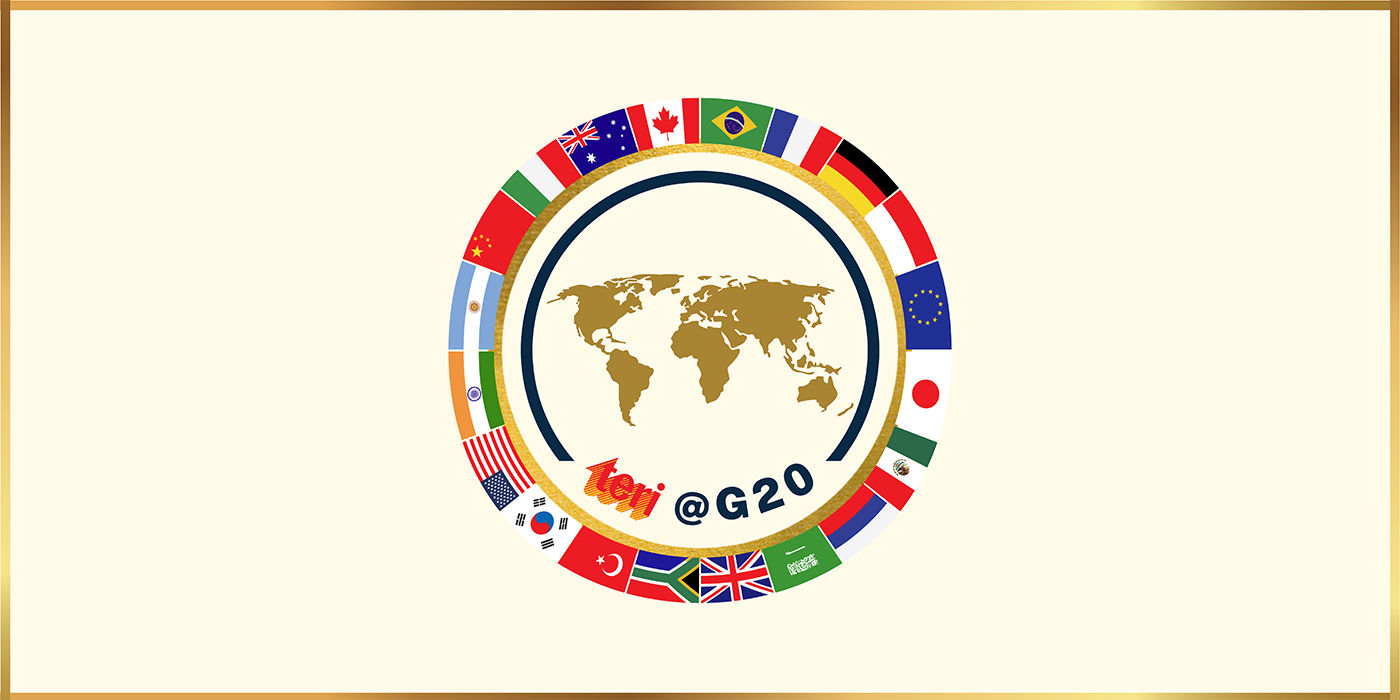 India assumed the G20 Presidency from Indonesia in December 2022. As a key intergovernmental forum that aims to seamlessly bring together 20 of the world's developed as well as developing economies, the G20 plays a critical part in global economic governance. Over time, its ambit has expanded to include climate change, sustainable development, energy, trade, health and agriculture.
India's year-long Presidency will culminate with the G20 Heads of State and Government Summit scheduled to take place on September 9-10, 2023 in New Delhi. In the course of the Presidency, India is expected to host over 200 G20 meetings across the country to deliberate on themes earmarked under the three workstreams – the Sherpa Track, the Finance Track and the Engagement Groups.
The Energy and Resources Institute (TERI) is engaged with multiple working groups across the three workstreams.
---
TERI@G20 Sherpa Track
The Sherpa Track has working groups spanning 13 themes which include agriculture, environment and climate sustainability, energy transitions and health among others. TERI is engaged with the working groups on energy transitions, and environment, climate and sustainability.
With the decarbonisation of hard-to-abate industries such as steel and cement being a priority area of engagement for the working group on energy transitions, TERI has been mandated by the Bureau of Energy Efficiency (BEE) to carry out a study on 'Decarbonising Heavy Industries: Global Policies and Best Practices for Industry Transition'. The international partners of the study are UNIDO, SEI and CEM. The key findings of the study will be presented at an Energy Transitions Working Group IV (ETWG) side event on 'Sharing Global Policies and Best Practices to Decarbonize Hard-to-Abate Sectors' in April 2023 at Gandhinagar, Gujarat. The study will feed into the discussions under the ETWG during the Indian G20 Presidency.
TERI is also associated as a Knowledge Partner for the circular bioeconomy theme of Environment, Climate and Sustainability Working Group (ECSWG) of the Sherpa Track. We are also preparing a base paper for the Ministry of Environment, Forest and Climate Change (MOEFCC) whose key findings will be presented at the main segment of the First ECSWG meeting scheduled from February 9-11, 2023, in Bengaluru. The study will feed into the discussions under the ECSWG during the Indian G20 Presidency.
---
TERI@G20 Engagement Groups
Think20 Task Force 4
Dr Vibha Dhawan, Director General, TERI, will be chairing the G20's Think20 Task Force 4 on 'Refuelling Growth: Clean Energy and Green Transitions'. TERI will act as the host institution for this Task Force.
Discussions at the Task Force will focus on ways in which the green transition can be mainstreamed, the energy transition accelerated, and transition financing made more urgent and inclusive. It would also look into what can the G20 do in terms of providing technological assistance to reduce dependency on fossil fuels. Additionally, the Task Force will also deliberate on how the green transition can be just and sustainable for all the stakeholders ranging from households, citizens and companies.
From searching for channels to integrate green growth solutions into national development pathways to exploring instruments and institutions needed, domestically and globally, to ensure a swift energy transition in developing countries and building international collaborations, the following are the workstreams that Task Force 4 will be looking into-
Technology Transfer for Green Transitions
Climate Mainstreaming and Embedded Green Transition Policies
Role of MDBs, Blended Finance, New Instruments, and Private Capital
Assessment of Emerging Energy and Fuel Choices
G20 & International Partnerships
At the Think20 Inception Conference held on January 13, 2023, in New Delhi, Dr Dhawan chaired the plenary session on 'Finding Consensus on Global Wellbeing: LiFE, Energy Transitions and the SDGs'.
Think20 Task Force 3
Dr Shailly Kedia, Senior Fellow and Associate Director, TERI will co-chair the G20's Think20 Task Force 3 on 'LiFE, Resilience & Values for Wellbeing'. The Task Force will deliberate on the need to create a mass movement for sustainable consumption, where every citizen and stakeholder contributes to the green transition effort.
From discussions around the need for technologies, re-skilling initiatives, financial support through the development of robust, just, and inclusive economic systems, to exploring a new measurement matrix of well-being beyond GDP, the following are the workstreams that the task force will be engaged in-
LiFE and Promoting Sustainable Consumption
Building Integrity and Ethics into the Architecture of Financial Institutions
Growth Measurement and Approaches on Wellbeing
Catalysing Investments for Disaster Resilient Infrastructure, Cities, and Societies
---
TERI@G20 In The News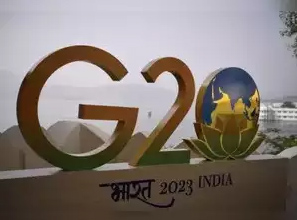 30 Jan 2023 | Ms Rhea Srivastava| The Economic Times
When countries negotiate climate action at high-profile international forums, local perspectives and leadership largely remain on the sidelines. According to UN predictions, by 2050, 75% of the world's population would reside in urban areas. As a result, local leadership and governance will have an increasingly significant global impact, writes Rhea Srivastava, Research Associate, Transport and Urban Governance Division,
Read More
---
28 Dec 2022 | Mr R R Rashmi | The Economic Times
G20 leadership is an opportunity for India to shape the energy transition dialogue on its own terms. Prime Minister's personal commitment to the principle of Lifestyle for Environment may be a good basis for India to convince the rest of G20 about the legitimacy of transition that is just for both present and future generations.
Read More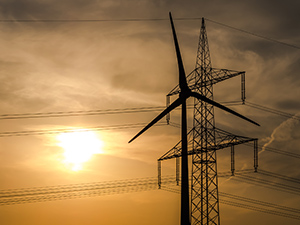 ---
TERI Policy Briefs and G20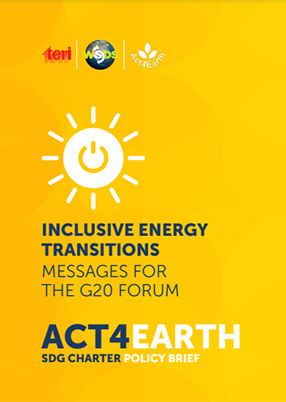 Inclusive Energy Transitions: Messages For The G20 Forum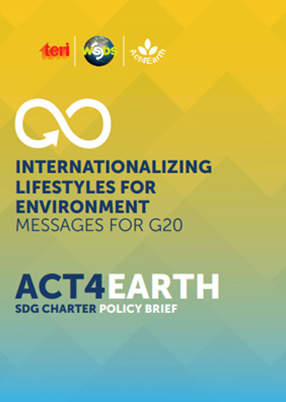 Internationalizing Lifestyles For Environment: Messages For G20
TERI's podcast on G20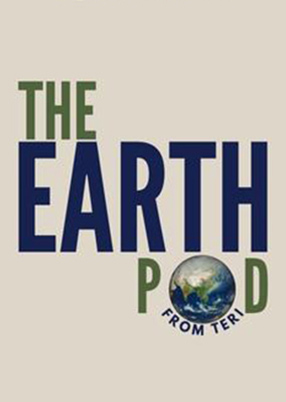 India's G20 Presidency: What's in Store?