2nd Development Working Group Meeting, Side Event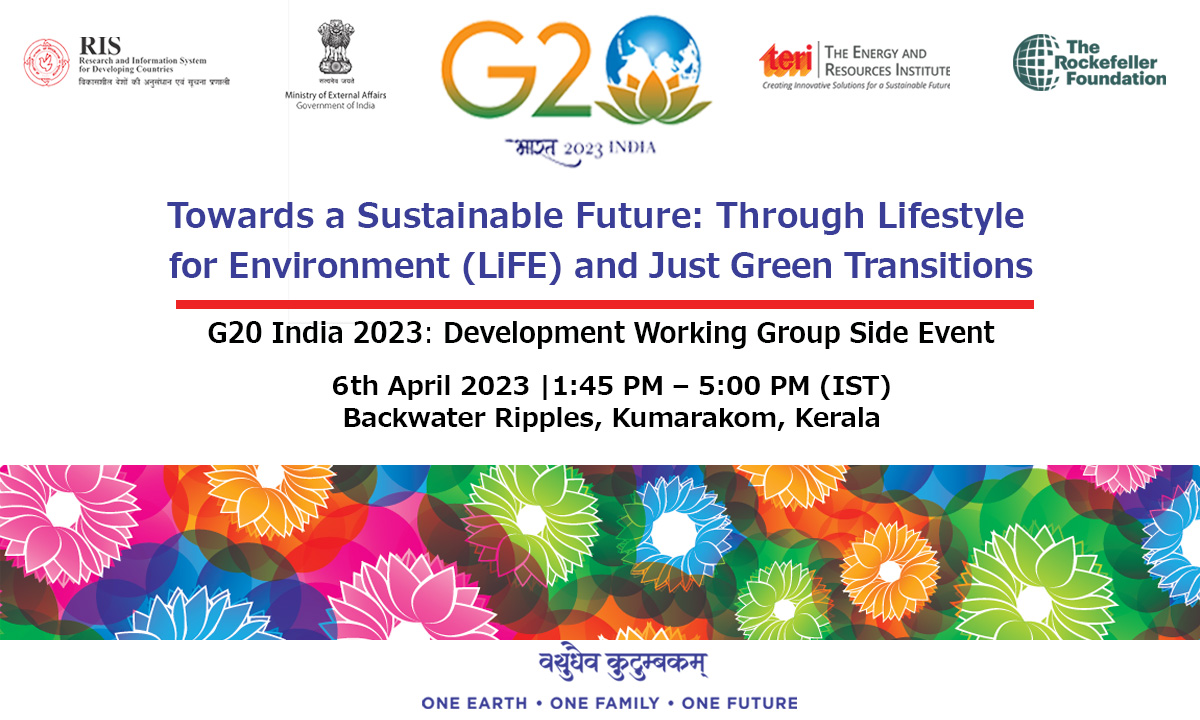 6 April 2023 | 1:45 PM – 5:00 PM (IST)
The Energy and Resources Institute (TERI) in collaboration with the Ministry of External Affairs, Government of India, India's G20 secretariat, and Research and Information System for Developing Countries (RIS), are hosting a side event on the theme "Just Green Transitions" at Backwater Ripples, Kumarakom on April 06, 2023, from 1:45 PM – 5:00 PM (IST). The multi-stakeholder event will see experts from policymaking, civil society, and industry discuss and deliberate on key issues of just green transitions.
The concept of just transitions around coal in the context of energy supply and mitigation have gained discursive traction. However, sadly just transitions have recently received more focus specifically on energy supply. Demand side sectors such as agriculture, micro, small and medium enterprises, and transport haven't found enough space in the socio-economic narratives around just energy transition narratives. There is thus, the scope for factoring in inclusivity in the demand-side interventions more strongly.
It is critical that India's G20 Presidency play a key role not just in defining the normative contours of what constitutes just green transitions but also in terms of specific proposals that will aid in the development of an international enabling environment for just green transitions, one which considers holistic approaches to resources, energy, climate mitigation, climate adaptation, and integration of sustainable development.
Given the transnational and sectoral impacts of climate change, transitions associated with both adaptation and mitigation need to be 'just' in nature. The complexity within the aspect of climate change is quite severe, and thus focusing on a singular aspect of transition, such as energy supply and climate mitigation, is disingenuous. Considering the implications of the impacts of accumulated GHG emissions in the atmosphere, adaptation is key to just transitions. As is the case of mitigation-related green transitions, adaptation-related transitions need to be just too and need to consider winners and losers.
To Watch Video