Unlocking wastewater treatment, water re-use and resource recovery opportunities for urban and peri-urban areas in India
---
Discharge of untreated wastewater has resulted in contamination of 75% of all surface water bodies in India. Our water resources are under severe stress resulting from overexploitation and pollution.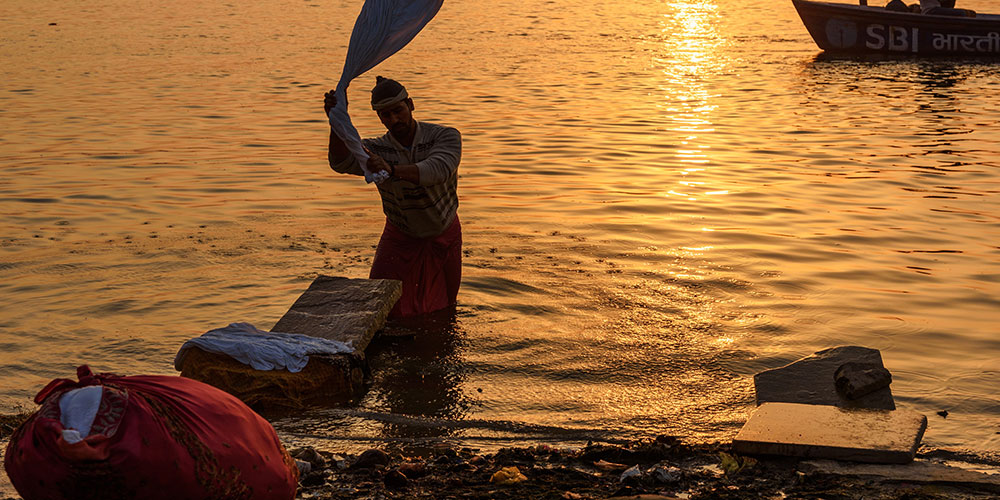 PAVITRA GANGA links directly to the Namami Gange programme and builds on the existing cooperation between EU/India, supported by national governments. The objective is to fulfil SDG6 by unlocking the environmental and economic benefits of municipal wastewater treatment and reuse solutions for urban and peri-urban areas in India.
By focussing on the three pillars we ensure maximum impact:
People: we create social awareness on wastewater through a participatory monitoring approach. We create a community of practitioners by the establishment of open innovation sites and training & learning network.
Planet: we focus on the rejuvenation of the river by removing organic pollutants, heavy metals, and emerging compounds. We provide technology innovations to upgrade existing wastewater infrastructure and add treatment systems to open drains, resulting in the improved water quality of receiving rivers.
Profit: we apply the principles of waste-to-energy, water reuse, and resource recovery. Solutions are cost-effective and require low investments making them particularly suited to the Indian market.
The programme is supported by Horizon 2020, EU's research and innovation programme, and Department of Biotechnology (DBT), Government of India.
On 2nd March 2020, the project was officially launched at IIT Delhi in the presence of Shri U.P. Singh, Secretary, Department of Water Resources, Ministry of Jal Shakti, River Development and Ganga Rejuvenation and other Indian and European dignitaries.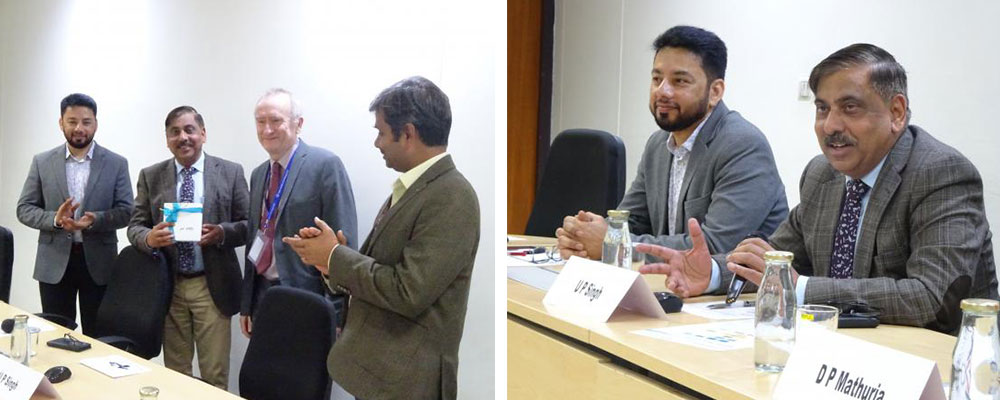 TERI is lead Indian partner for the Pavitra Ganga project and is co-leading the project management, water governance, stakeholder engagement, and dissemination work packages. To achieve the goals of the PAVITRA GANGA project, our key objectives are below:
Create policy and social support for innovative technologies through the engagement of stakeholders, suggesting water government solutions and supporting policymakers.
Map, evaluate and improve promising wastewater treatment and reuse technologies that can address Indian challenges in an efficient manner.
Deliver actionable, robust, smart, and comprehensive solutions for quality and quantity monitoring, control, and management of water resources
Validate the selected innovative technologies for real water challenges in Indian settings at open-innovation test sites
Establish long-lasting cooperation in capacity building and knowledge sharing
Establish future market uptake and post-project exploitation of the demonstrated innovations
Visit the official website to know more about the initiative.