TERI signs MoU with JET Group for Regenerative Transitions in Energy and Resources
---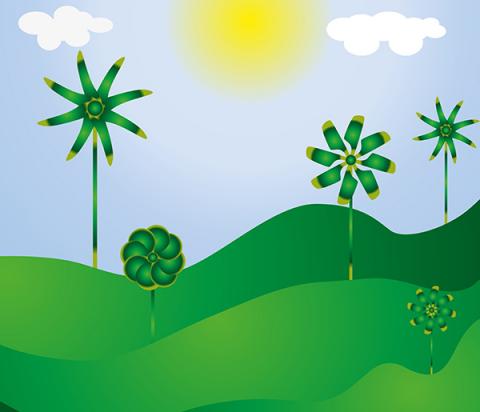 New Delhi, August 05, 2022: The Energy and Resources Institute (TERI) has signed a Memorandum of Understanding with JET Group to create a methodology for regenerative transitions in energy and resources. With the Ukraine crisis forcing fuel prices up, nation states are considering faster moves in energy transition towards renewable solutions.
Regeneration is the process of developing human organisations and communities in a way that benefits biodiversity and climate rather than damages them whilst enabling above average value multiples to be achieved. The regenerative approach to energy transition invites local stakeholders including civil society to participate in the transition process, unlocking innovation and creating broader social, ecological and economic benefit through the transition process.
Peta Milan, CEO and Founder of JET Group stated, "We have seen value multiples exceed expectations when regenerative methodologies are applied across other industry sectors including agriculture, finance and tourism and now we are applying this work to energy". Milan is currently in discussions with ministerial offices in Europe, Asia and LATAM.
Dr Vibha Dhawan, Director General, TERI, commented, "TERI is looking forward to a productive partnership with JET Group, as we use their processes and governance technology to understand from a data perspective, how the regenerative approach to energy transitions leads to broader benefits for life on the planet".
Regenerative methods have been successfully applied to urban and economic development, tourism, agriculture, supply chain, infrastructure development including water treatment solutions, hotel design and construction, and urban planning. JET Group and TERI are excited to bring regenerative work to the energy transition sector both in India and abroad.
This MoU marks the beginning of the formation of the Regenerative Transition Consortium founded by Peta Milan, which is an interdisciplinary group committed to working with regeneration to accelerate the world to net zero targets and beyond.
About TERI
The Energy and Resources Institute (TERI) is an independent, multi-dimensional research organization with capabilities in policy research, technology development, and implementation. Headquartered in New Delhi, TERI has regional centres and campuses in Gurugram, Bengaluru, Guwahati, Mumbai, Panaji, and Nainital, supported by a multi-disciplinary team of scientists, sociologists, economists, engineers, administrative professionals, and state-of-the-art infrastructure.
About JET Group
JET Group specialises in facilitating regenerative transitions at scale and with purposely designed technology products establishing regenerative governance and impact frameworks.
For details, contact:
P Anima: animap@teri.res.in
Sumit Bansal: sumit.bansal@teri.res.in
Peta Milan: global-services@jet-group.io