Mainstreaming urban resilience: Lessons from Indian cities
---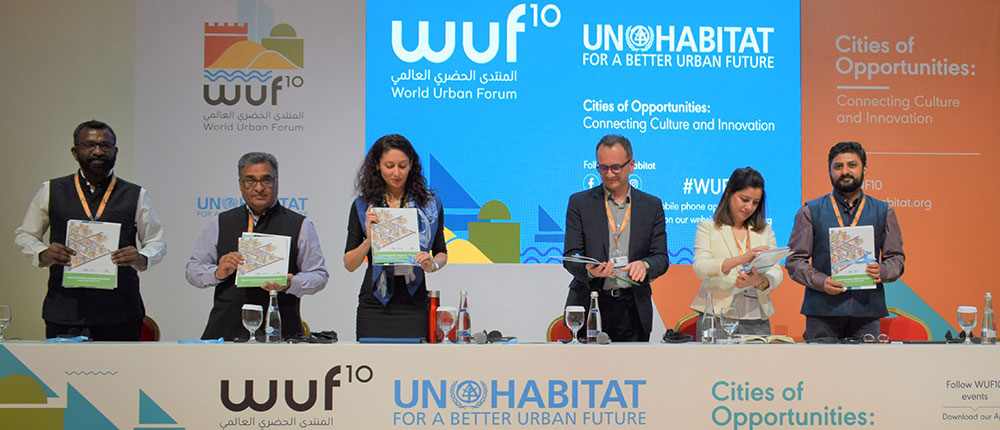 Cities are estimated to support more than 40% of India's population and more than 75% of the national GDP by 2030. This pace of urbanization and associated challenges, coupled with climate risks like flooding, heat waves, etc., are aggravating the vulnerability of cities. In 2018- 2019 alone, multiple extreme events across India severely affected urban areas including Chennai, Mumbai, Kochi, and Bhubaneswar. Besides the initial short-term effects, such disasters have long-lasting impact on the socio-economic-physical conditions of cities and communities in terms of impacts on urban infrastructure, socio-cultural systems, and the overall quality of life. Given this scenario, building urban resilience is imperative for safeguarding urban investments and paving the way for a forward-looking, risk-aware, inclusive and integrated approach to sustainable urban development.
With an intent to strengthen the discourse on resilience building in Indian cities, the National Institute of Urban Affairs (NIUA) along with The Energy and Resources Institute (TERI) and other partners organized the Urban Thinkers Campus (UTC) – 'The Resilient City We Need' - in New Delhi in September 2019. This Policy Brief document highlights the key takeaways from the discussions held at the UTC with a focus on mainstreaming urban resilience in policy and planning, data-driven decision-making, strengthening capacities, and building partnerships for enabling development of resilient cities. While the UTC focused on the Indian scenario and this document largely draws lessons from Indian cities, the outcomes are equally relevant for cities in similar geo-climatic, socio-cultural, politico-economic contexts, especially in the Global South.
NIUA & TERI launched this Policy Brief document on "Mainstreaming Urban Resilience: Lessons from Indian Cities" at a side event of the World Urban Forum 10, in Abu Dhabi, from 8-13 February, 2020. The WUF 10 side event on 12 February 2020 titled "Innovative Approaches for Fostering Sustainable & Resilient Cities" was a knowledge-sharing session for Asian and European cities with a focus on the various innovative approaches and geo-spatial tools being adopted to promote sustainability and build resilience of local communities in these regions.