Discussion Paper: Aligning India's Sanitation Policies with the SDGs
---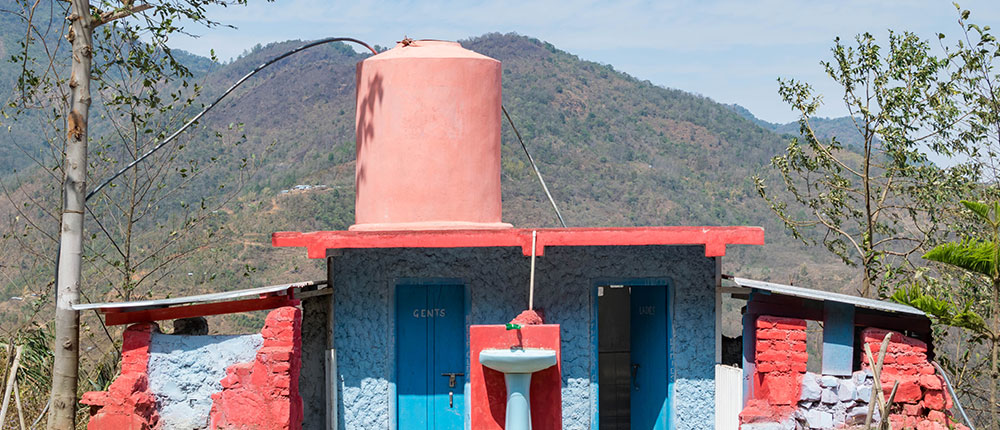 The United Nations (UN) has set interconnected water and sanitation sector related Sustainable Development Goal (SDG) in 2015 with a broad and ambitious vision for the next 15 years. SDG 6 calls upon all nations to "Ensure availability and sustainable management of water and sanitation for all". It places water and sanitation at the core of sustainable development, cutting across sectors and regions. There are strong synergies between the targets of Goal 6 and the other SDGs. The interventions to meet the targets of SDG 6 extend far beyond achieving SDG 6 because it also contributes to all the other SDGs, and specifically impacts eight SDGs: poverty eradication (SDG 1), ending hunger by improved nutrition (SDG 2), ensuring healthy lives and promoting well-being (SDG 3), education (SDG 4), gender equality (SDG 5), inclusive cities (SDG 11), life below water (SDG 14), terrestrial ecosystem (SDG 15).
This Discussion paper dwells on the policies, programs of the 'Sanitation' subsector and explores current Government policies in India for the linkages with 'Sanitation' component of the SDG 6 as well as their implications for the other SDGs. This paper includes both the 'Rural' and 'Urban' sanitation sectors in India and has drawn out important lessons for the sanitation sector to sustain open-defecation free (ODF) status and achieve holistic sanitation and better health and quality of life (QoL) outcomes.
The synergy among various stakeholders including the Central, State, District and City Government, Academia, Private Sector, and Civil Society Organizations (CSOs) under Swachh Bharat Mission (SBM) should be strengthened for achieving better Water, Sanitation and Hygiene (WASH) outcomes. Poor sanitation has the potential to undo most of the positive impacts generated so far in achieving the targets of SDG-6 as well as the other SDGs. The recommendations emerging from this paper are for a more balanced approach to current and proposed urban and rural sanitation sector policies to ensure that in addition to SDG 6, the policies contribute positively to the achievement of all the other SDGs.