Webinar on Clean fuel for cooking: Solution to achieve better air quality
Mr Martand Shardul
Online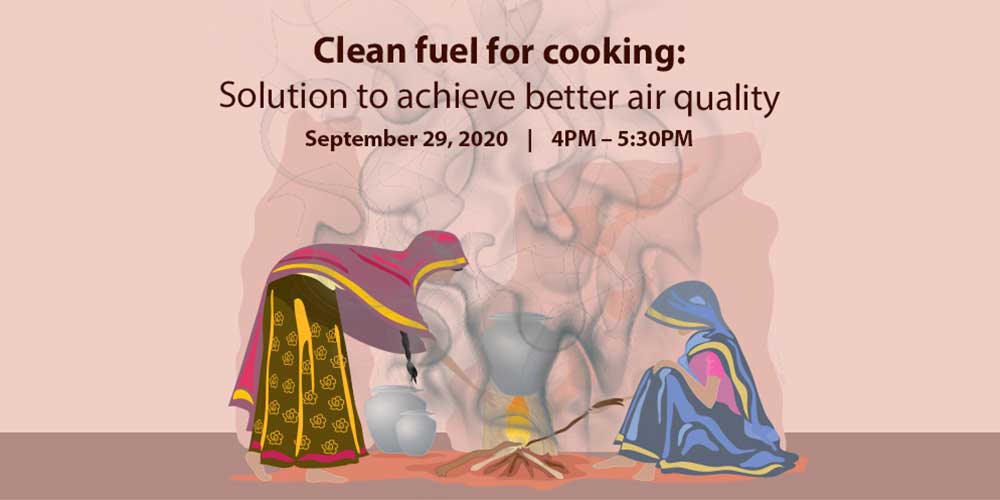 On 29th September 2020, 04:00 PM – 05:30 PM IST
TERI has been consistently working towards supporting the Government of India's efforts for clean air and access to clean cooking. In September 2019, we had organized a Round-Table which brought together experts to delve upon the prospective solutions for advancing the use of clean cooking fuels and equipment in the residential sector. A major focus of the event was on the LPG fuel and its use in poor households as a prospective solution for addressing the challenge of indoor and ambient air pollution. Further, as an outcome of the event, we had published a discussion paper entitled "Clean fuel for cooking: Solution to achieve better air quality" which is available here.
As a follow-up of the above and to have a discourse on the progress of work during the last one year and the next steps, we are convening a webinar entitled "Clean fuel for cooking: Solution to achieve better air quality" on September 29, 2020 from 04:00 PM IST – 05:30 PM IST.
We look forward to your participation in this event.
Speakers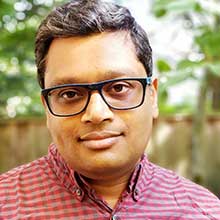 Dr Abhishek Kar Postdoctoral Research Scientist, Columbia University
Dr Abhishek Kar is a postdoctoral research scientist at Columbia World Projects, Columbia University. Abhishek has conducted multi-disciplinary research and managed field interventions related to household air pollution for the last thirteen years. His research interests span pollution (emission and impacts), policy (subsidies and regulation), and people (behavior change). His research has been published in Nature Energy, and Environmental Science and Technology. He has also written for the popular press such as Hindustan Times, and Global News Canada. His research findings have been widely covered by journalists and shared on social media, including by the Prime Minister of India.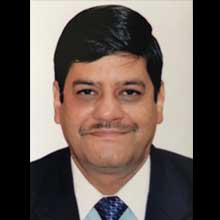 Mr Sunil Mathur Executive Director, LPG, Indian Oil Corporation Limited
Mr. Sunil Mathur currently holds the portfolio of Executive Director (LPG) for Indian Oil Corporation Ltd. Mr. Mathur has over 3 decades of experience in Oil & Gas Industry. He started his career as Aviation Officer in 1986. He has a vast diversified experience in Aviation, LPG & Engineering field and was the main driving force in getting Auto LPG, a clean gaseous fuel, to India during the early 2000. He has also handled international portfolio when he was designated as Project Manager in World LPG Association, a coveted & leading international body on LPG usage at their HQ in Paris, France during 2007-09. Presently, he is also the Chairman of Indian Oil Petronas Pvt Ltd (IPPL) - a JV company between IOCL and Petronas, Malaysia & President of Indian Auto LPG Coalition.
Mr. Mathur has led various forums on Global Acceptance of LPG as a driving fuel not only for Cooking but also Automobile & other innovative usages. Mr. Mathur holds a degree in Bachelor of Civil Engineering along with a Master's in Business Administration.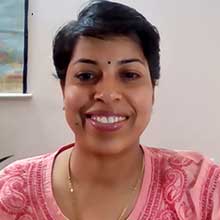 Ms Nidhi Prabha Tewari Senior Social Sector Specialist, Ministry of Petroleum and Natural Gas, Government of India
Nidhi Prabha Tewari works as a Senior Social Sector Specialist, Pradhan Mantri Ujjwala Yojana, Ministry of Petroleum and Natural Gas, Government of India. Ujjwala is the largest clean cooking fuel energy transition programme in the world. She is also a Facilitator and Coach in Causing Incredible Performance - a home grown framework for causing a quantum jump in performance in any field of life.
She is an Ashoka Fellow, International Visitor Leadership Programme Fellow and has been a Visiting Fellow at Development Management Institute, Patna. She has experience in working with governments, MPs, academic institution & NGOs. She has been doing policy/legislative research, leadership training & participatory field studies in the areas of democracy & development. She has a degree in Rural Management from Institute of Rural Management Anand and a post graduate degree in Economics. She has worked for disaster rehabilitation in Kutch Earthquake (2001), Tsunami (2004) Kashmir Earthquake 2005 & Bihar floods (2008).She also dabbles in running a hill resort in Uttarakhand.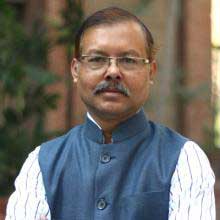 Dr Debajit Palit Director, Rural Energy and Livelihoods
Dr Debajit Palit works in the fields of clean energy access, distributed generation, rural electrification policy and regulation, solar photovoltaics, and biomass gasification.
He joined TERI in 1998 and has since been working on projects related to renewable energy technologies – design and implementation, resource assessment and energy planning, clean energy and rural electrification policy and regulation, monitoring, impact assessment and capacity building. He has vast national and international experience and has undertaken a number of projects in over 15 countries across South and Southeast Asia and sub-Saharan Africa. He has also worked in different states across India, for UN and multilateral and bilateral organisations, foundations, national governments, and corporates. He has also written widely on energy access and rural electrification issues, particularly on South Asia, and has more than 70 research publications in scholarly journals, conference proceedings and books. He is a sought-after speaker on rural energy issues, distributed renewable energy and mini-grids, and energy-gender-poverty nexus and has participated in a number of national and international conferences and workshops across Asia, Africa, Europe and the Americas.
Dr Palit represents TERI at the steering committee of the Energy for All Partnership of the Asian Development Bank and is a member of the LVDC Distribution Systems Sectional Committee (ETD 50), steered by the Bureau of Indian Standards. Earlier, he was also a member of the technical committee of the Decentralised Distributed Generation scheme under the National Rural Electrification Programme of the Government of India
Dr Palit holds a Master's degree in Physics and a Ph.D in Energy Policy.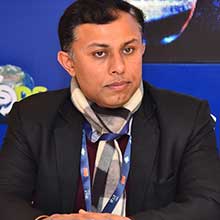 Dr Sumit Sharma Senior Fellow and Director, Earth Science and Climate Change Division, TERI
Dr Sumit Sharma is a Senior Fellow and Director of Earth Science and Climate Change Division at TERI. He graduated from Delhi College of Engineering and received his M.Tech and PhD degrees from Indian Institute of Technology-Delhi. . He has been working in TERI for last 17 years and presently leading a group of about 50 researchers in the division focusing on various local and global environmental issues. He has worked on more than 50 projects related to air quality management, involving scientific research assessments, policy advocacy, outreach, capacity building, and awareness generation. The scientific work includes assessments based on air quality monitoring, emission inventorisation, urban and regional scale air quality modelling, and air quality management planning. He has worked on pollution source apportionment studies carried out for different cities/regions in India to address regional and urban scale particulate and ozone pollution. He has worked on state of the art chemical transport models for providing scientific evidences to help decision making for air quality improvement in current and future scenarios. He has been working with the central and state government of India to design air quality management plans for control of air pollution in India.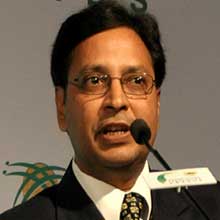 Dr Mukesh Sharma Professor, Civil Engineering, IIT Kanpur
Dr Mukesh Sharma, a Fellow of National Academy Engineering is Professor of Civil Engineering at IIT Kanpur, India. He obtained his Bachelor's degree in Civil Engineering from University of Indore, Master's degree in Civil Engineering from IIT Kanpur and a Ph.D. Degree from University of Waterloo, Waterloo, Canada in 1994. Prior to Joining IIT Kanpur in 1997, he was employed with Central Pollution Control Board (CPCB), Delhi. In CPCB, he was associated with development of emission and effluent standards and environmental impact assessment studies for nearly 10 years. He has been a visiting professor at University of Guelph, Canada and Kyoto University, Japan. He works in areas of air quality monitoring, modeling and management, exposure assessment and simulation. He has published/presented over 100 papers in national and international journals and conferences. He is principal investigator of several international research projects from Norway, France, World Bank, USA and various agencies in India, and participated in several national and international committees on environmental protection.
Some of his noteworthy contributions include: (i) Expert adviser to international agencies, World Health Organization (WHO), Geneva, International Council for Clean Transport (ICCT), San Francisco, Clean Air Asia, Manila, United National Environmental Program, Bangkok, and the World Bank, New Delhi; (ii) development of national air quality index for overall status of air quality and health impacts; (iii) preparation of working paper for NITI Aayog 'Air Quality: Policies, Options and Guiding Principles' towards national vision document; (iv) formulation of national air quality standards, notified by the Union Government; (v) air pollution control plans for the Cities of Delhi and Kanpur; (vi) Expert member for clean air action plans, National Green Tribunal and Govt-appointed expert Committee member for the Supreme Court of India Order follow ups; (vii) Expert member, EAC River Valley and Hydroelctricals, MoEFCC, 2020; and (viii) Chairman of UP Environmental Impact Assessment Authority appointed by MoEF, 2007.
Dr Sharma's works on air quality have been referred and highlighted by international national media and Journals; Nature, The Economist, UK, British Broadcasting Corporation (BBC), London, Time Magazine, New York and Wall-Street Journal, New York.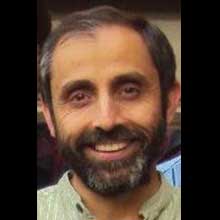 Dr Ambuj D Sagar Professor, Indian Institute of Technology, New Delhi
Ambuj Sagar is the Vipula and Mahesh Chaturvedi Professor of Policy Studies and the founding Head of the School of Public Policy at the Indian Institute of Technology Delhi. Ambuj's interests broadly lie at the intersection of science, technology and innovation (STI) and development. His work has focused on innovation policy for meeting sustainability and inclusivity challenges, energy innovation policy and strategies (in areas such as biofuels, clean cookstoves, coal power, automobiles, and institutional mechanisms such as climate innovation centers), climate change policy and politics, capacity development, and higher education policy.
Ambuj has been involved with a number of domestic and international scientific groups as a contributor or Board member and also has engaged with Indian Govt. ministries and multilateral and bilateral agencies. Currently he is a Lead Author in Working Group III of the IPCC and a member of the US National Academies Study Committee on Solar Geoengineering Research and Research Governance Agenda.
Ambuj did his undergraduate studies in Mechanical Engineering at IIT Delhi. He subsequently received an M.S. in Aerospace Engineering from the University of Michigan and then an M.S. in Materials Science, a Ph.D. in Polymer Science, and an M.S. in Technology and Policy from the Massachusetts Institute of Technology.
Moderator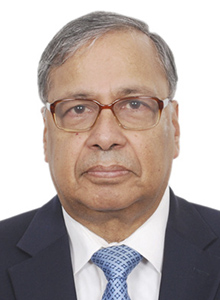 Mr Ajay Shankar Distinguished Fellow, TERI
Ajay Shankar has had rich and varied experience in public service for over forty five years, primarily in the fields of industry, the power sector and urban development.
He was a member of the premier Indian Administrative Service which he joined in 1973 and retired as Secretary, Department of Industrial Policy and Promotion in the Government of India in December, 2009. He played a crucial role in putting together the stimulus packages at the time of the global economic crisis of 2008 which enabled the Indian economy to recover in a short time and again grow at over 8%. The plan for the ambitious Delhi-Mumbai Industrial Corridor Project was developed under his stewardship. The FDI policy was further liberalized and rationalized. He was the Chairman of the National Productivity Council and of the Quality Council of India and gave greater momentum to their activities. He initiated the setting up of Invest India. Read more