TERI-NORCE Research School on 'Towards data science in climate research: perspectives on climate extremes'
Mr Saurabh Bhardwaj, Mr Santosh Kumar Muriki
TERI, IHC
---
The Energy and Resources Institute (TERI) in collaboration with NORCE, Norway, under the Phase 2 of the Norwegian Framework Agreement between the Norwegian Ministry of Foreign Affairs and TERI organized the Second four-day residential climate research school on "Towards data science in climate research: perspectives on Climate Extremes" from 15 to 18 October, 2019.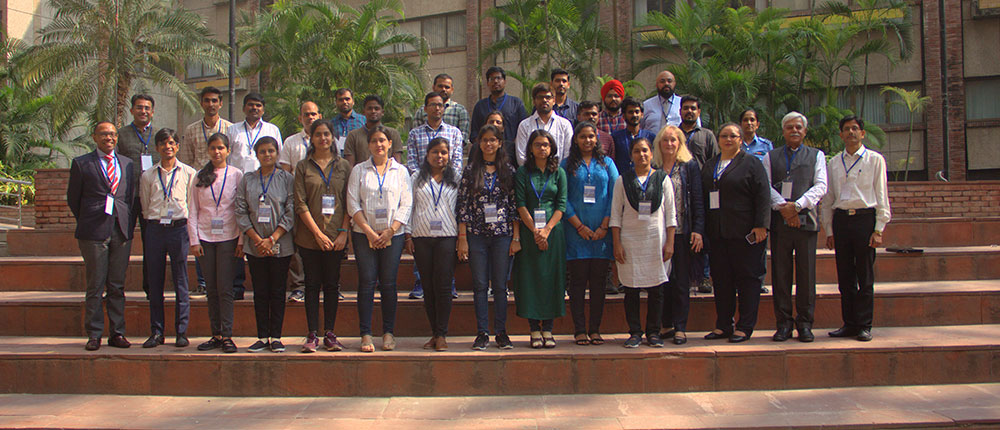 The four-day residential research school was designed for advanced master's level students, PhD graduates, and early-career scientists, in the field of atmospheric & ocean sciences and modelling to provide them an understanding of the applications of various modern data science techniques to quantify and better predict climate extremes along with hands-on sessions involving analysis of climate datasets specific to extremes.
Mr. R.R. Rashmi, Distinguish Fellow, TERI in his welcome address highlighted the need of capacity building at the ground level to make people aware of and cope with the regional climate impacts along with the challenges involved in the better assessment of available climate datasets. He also pointed that this comprehensive research school would pave way for improving the scientific knowledge and help the stakeholders who need these datasets for better decision making.
Ms Camilla Dannevig, Counsellor, Royal Norwegian Embassy, India in her Inaugural address focussed on various global climate change impacts and mitigation strategies along with the importance of youth action in the current climate change discourse. She also emphasized the need for continuing research collaboration between India and Norway in various aspects of Climate Change.
Dr Trond M. Dokken, Executive Vice President –Climate, NORCE in his special address via video mentioned the long-term close collaboration between TERI and NORCE along with the importance of this research school involving the state-of-the-art knowledge in data science with application to climate research.
Climate Research School, 2019 hosted around 25 participants from various Universities and Institutes across India. Faculties from NORCE - Norway, Indian Institute of Technology (IIT) - Delhi, Indian Institute of Tropical Meteorology (IITM) - Pune, INPE - Brazil, CPTech – Brazil, TERI and TERI School of Advanced Studies - New Delhi delivered lectures and took training course work at the research school.
Key topics covered in the Lectures
List of Faculty
Presentations
Past Events