Inception Meeting - Small Grant Program (7th Operational Phase) in India
Juniper Hall, India Habitat Centre, Lodhi Road, New Delhi-110003
---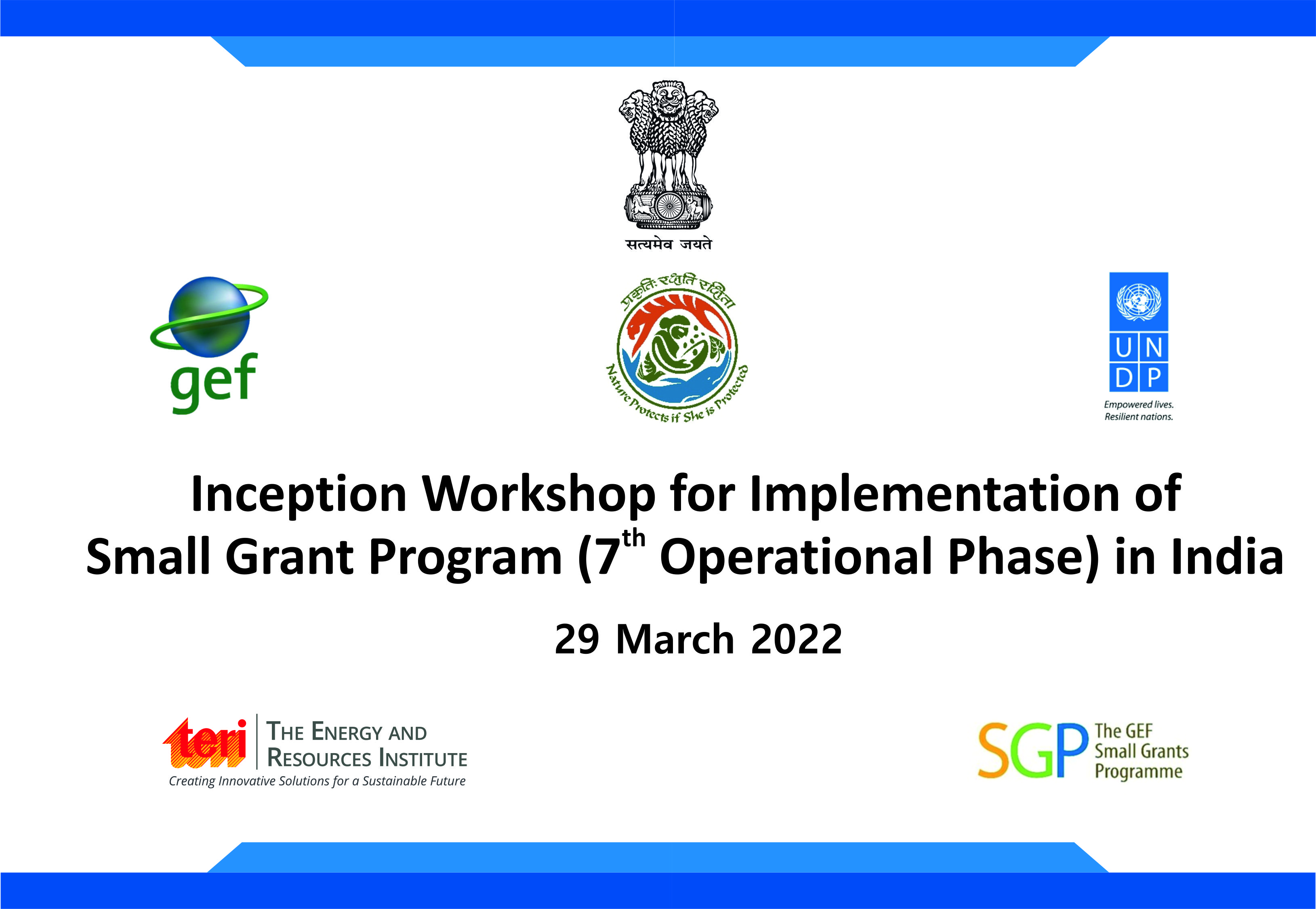 INVITATION FOR THE INCEPTION MEETING OF THE GEF SEVENTH OPERATIONAL PHASE OF SMALL GRANTS PROGRAMME IN INDIA (2021 -2026) - TO BE HELD IN HYBRID MODE
On 29th March 2022 | 1130-1330 Hours
The Ministry of Environment, Forest and Climate Change (MoEF&CC) with the support of the United Development Programme(UNDP) and The Energy and Resources Institute (TERI) is implementing the GEF Seventh Operational Phase of the Small Grants Programme in India(SGP-OP7). TERI is organizing the inception meeting of the project to build awareness of the interested NGOs, CSOs in the project landscape regarding the project objectives, thematic areas, selected landscapes, and information regarding the grant procedure.
Interested NGOs and CBOs are invited to attend the Inception Meeting in-person (only 2 members per NGO is allowed) which is scheduled on 29 March 2022 from 1130-1330 hours at India Habitat Centre, Lodhi Road, New Delhi-110003. Those who are not able to join the meeting in-person, may join using the web link given above.
Interested NGOs, CSOs, participants for the in-person participation can send their confirmation to manish.pandey@teri.res.in and Aradhana.goyal@teri.res.in.
Looking forward for zealous participation from the NGOs and CSOs.
Online Meeting Link: https://bit.ly/3qPmGGH
Webinar password: TERIUNDP (for Attendees)