In the face of the global Coronavirus disease 2019 (COVID-19) pandemic, there are lessons that should be learnt globally from the present crisis engulfing the whole world. Creation of spare healthcare capacities is clearly a necessity across the world. Managing communication would also be an increasing challenge.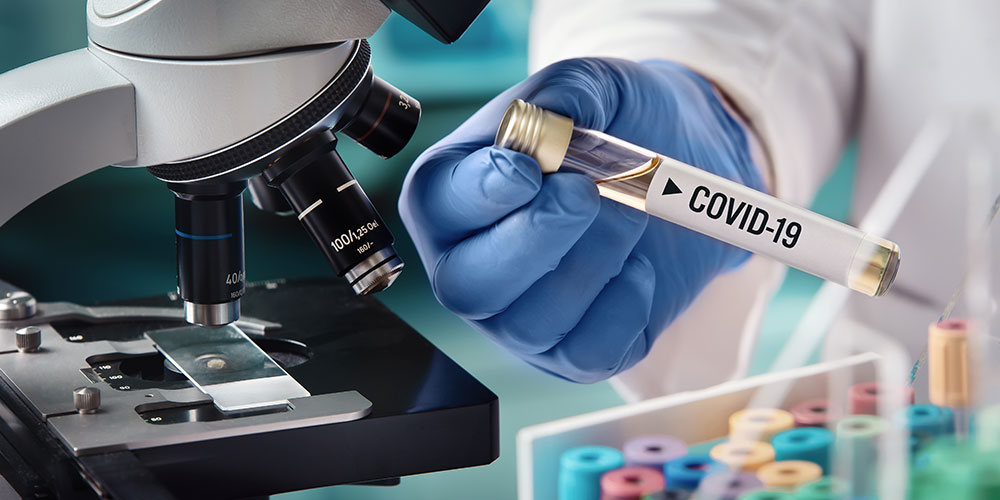 Disaster management has usually meant responding to an extreme event in a limited geographical area; a tsunami, a severe drought, a flood, a severe hurricane, an earthquake, or an accident in a nuclear plant. But, this time governments and societies have had to respond to the global pandemic of coronavirus without being able to rely on past precedents. Most disasters, whether they are of geophysical, climatological, or metrological origin, have a limited geographical impact, allowing the damage caused to be mitigated through mobilisation of resources from other parts of the country and elsewhere. Experience has resulted in progressive improvement in responses.
While a severe cyclone on the east coast of India would result in the loss of thousands of lives in the coastal villages earlier, timely advance warning on mobile phones and assisted evacuations have brought down loss of lives to negligible levels. Global epidemics – and even pandemics – too have had less severe impacts on the national economy and hardly any on the global economy in recent decades.
The initial delay in China in accepting the first report from the doctor who concluded that it was a new virus, the subsequent misinformation during the early stages of the spreading of the virus was avoidable and irresponsible. The subsequent handling of the situation by the World Health Organization (WHO), which gave contrary and at times conflicting advice to governments, has also been problematic. Governments themselves have veered considerably in their responses and continue to do so. The clear lesson for the future is the paramount importance of transparency and of not concealing or watering down of communication of what is actually happening. The other is more challenging: the need for more efficient processes for the best experts and minds globally to grapple with something unforeseen and try to arrive at consensual conclusions quickly and then keep improving these. The Intergovernmental Panel on Climate Change (IPCC) reports are a good example. But this is easier said than done especially when speed is important. After the initial delay, this is now happening. Better, cheaper and faster testing kits have emerged. Possible lines of treatment with combinations of existing drugs are being tried out and work on developing a vaccine is moving faster than ever before. As government responses have varied there is ongoing learning of the efficacy of different responses on the basis of actual data.
One stark reality that is hitting people across the world is the absence of reserve capacities in the healthcare systems even in the the United States and Europe. New York and London are racing to create new hospitals with intensive care facilities. Ventilators are not available and their production is being ramped up. Even supply of protective gear such as masks and gloves for healthcare professionals is a challenge needing production to be scaled up. It is ironical that countries have strategic reserves of oil but not for health care. A clear lesson for the future is to have additional healthcare capacity as well as Standard Operating Procedures (SOPs) for ramping these up in a crisis like the present one. The Civil Defense mobilization capacities of an earlier period are a good example. India needs to increase its inadequate healthcare capacities manifold and that too on a war footing at the earliest.
The current crisis has shown that how difficult it is for India to deal with a crisis which is impacting the whole country and not limited to a region. The shortage of protective personal equipment for medical personnel and police personnel on duty in the current crisis has shown that there is need to create actively monitored reserves and redundancies for essential supplies and to maintain supply chains which are less vulnerable to regional disruptions. Procedures need to be in place to guide emergency responses. When a crisis is nation-wide, regions of normalcy may not exist to be able to supply essentials. Stock piles and infrastructure would need to be in place and maintained for such contingencies. Necessities which come to mind given the current crisis include the need to maintain sufficient stocks of essential medicines along with the capacity to scale up production manifold. A consequential necessity is of ensuring that supply chains are maintained. Globalization has resulted in the Indian pharmaceuticals industry being fully dependent on the supply of Active Pharmaceutical Agents (APIs) from China. The key lesson is that for security of supply and production there needs to be an alternative geographical source of supply. This is true for other goods also. In the current crisis this meant that when China shut down, the supply chains of essential commodities the world over were disrupted. A key component of disaster preparation needs to be to ensure that supplies for essential commodities – at any stage of the value chain – are not monopolized by a single country. India should have systems in place to be able to ramp up production and movement of goods which are essential at the time of a crisis.
An additional peculiar challenge which has been seen in the current pandemic has been of information management. As news about the virus and its spread across the world became centre stage, there has been no let up in the deluge of information, misinformation, and analysis in the media and, more so, in the social media. This has heightened anxiety. Disaster management in the internet age will need to factor in the reality of social media and global connectivity. In normal times, there is a hall of mirrors character of exacerbation in the social media. In the present crisis, there is greater fear and panic globally. Who could have imagined that stores in the US and UK would run out of toilet paper! The authorities have been communicating truthfully. Their real challenge has been how to moderate obsessive anxiety and bring perspective and balance. A headline which gave the total number of deaths in Italy on a particular day last year and the number of total deaths on the same day this year and the break-up this year between deaths caused by COVID-19 and by other causes would be useful but one has to search for this information.
Going forward a lot more scenario building for unforeseen 'black swan events' must be undertaken. For each of these, optimal responses may be drawn up. Something similar to war games and scenarios is required for disasters. These in turn need the engagement of the best minds. Creation of spare healthcare capacities is clearly a necessity across the world. Managing communication would be an increasing challenge.
(The article was first carried in the April issue of TerraGreen)