The sector-specific allocations for health, education, and infrastructure the Union Budget 2020-21 collectively make up only a fraction of India's GDP. Our rapidly developing economy is threatened in the wake of a new global pandemic, COVID-19.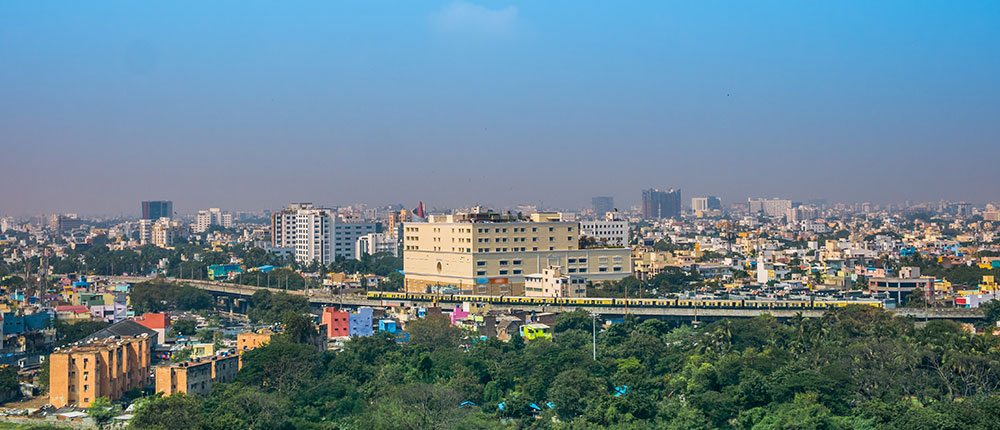 India's enthusiasm towards achieving the Sustainable Development Goals (SDGs) and proactive approach towards them seems to have taken a backseat in this time of crisis. A critical question to ask ourselves at such a time is that is how to prioritize our long-term goals in light of the current crisis? Should we be more concerned towards the threat of climate change instead? How do we ensure resource efficiency while ensuring healthy cities and adopt strategies from our past to conserve nature and its resources? These questions may not seem of utmost concern during the current situation but is equally important and needs to be discussed on a platform of its own.
What opportunities and threats does COVID-19 pose?
Covid-19 marks the return of a very old – and familiar – threat. Throughout human history, nothing has been more devastating than the viruses, bacteria and parasites that cause disease. Neither natural disasters like earthquakes and volcanoes nor wars come close. There were billions of deaths recorded globally due these pandemics (plague in 14th century "200 Million", small pox in 20th century "300 million", influenza pandemic "50 to 100 million" – numbers that surpass the death toll of World War One, which was being fought at the same time)1 . The 1918 flu virus infected one in every three people on the planet. HIV, a pandemic that is still lacks a cure, has killed an estimated 32 million people and infected 75 million, with more added every day. Over the millennia, epidemics, in particular, have been mass killers on a scale we can't begin to imagine today – even in the time of the coronavirus.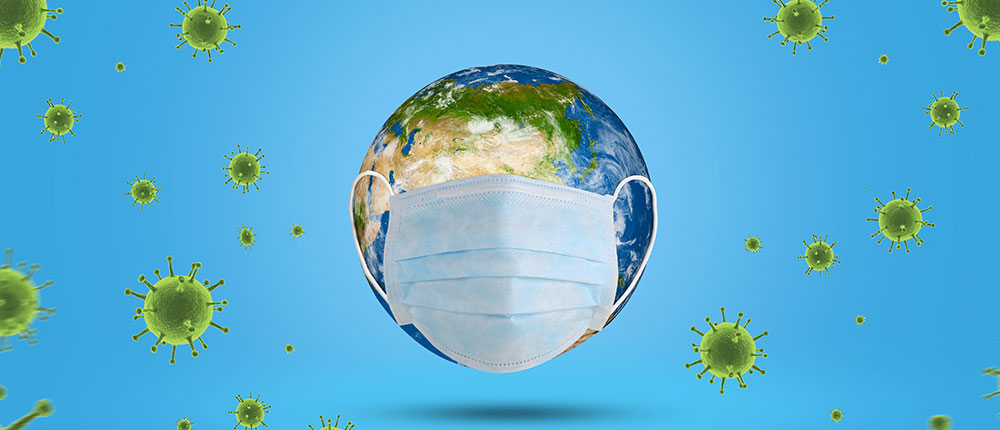 The impact of the pandemic around the world and the resulting mayhem in global markets are dominating global attention. The pandemic is turning into an unprecedented international crisis, with serious repercussions on people's health and economic activities. Although they may be severe, the effects are likely to be temporary. In a recent article of IEA, posted in January 2020, stated that the threat posed by climate change, which requires us to reduce global emissions significantly this decade, will remain. We should not allow today's crisis to compromise our efforts to tackle other inescapable challenges that face our world. Impetus plans and incentives are being put up by the Governments to encounter the fiscal damage from the coronavirus.
The lockdown provides a strategic opportunity to plan sustainable development in the following ways:
India's manufacturing industry is highly diversified. A substantial majority of all industrial workers are employed in the millions of small-scale handicraft enterprises. 30% of the total population of India depend on daily wages for survival. The current lockdown has disrupted the livelihood of these people. We are even seeing a rapid de-urbanization with people migrating out of larger cities to their home towns. This is the time where state Governments can also focus on the job creation in the same sectors such as strengthening labour schemes, local startups and small-medium enterprises to ensure employment for these migrants. Governments can address this by pursuing policies that have already proved successful previously, such as measures to improve the energy efficiency of buildings, which created jobs, has reduced energy bills and helps the environment.
Organisations working in research and implementation can adapt policies which support going digital such as work from home and conducting conference calls instead of face to face meeting. Nevertheless, this could also be adopted by their private and public clients.
The government needs to focus on core areas which can help the most vulnerable of our population and strengthen healthy living for all.
All the stakeholders could be more focused on the webinars, online training programs, seminars that could be benefitted commercially.
The most important sector i.e. green building ratings or sustainable buildings in India (GRIHA/IGBC/LEED/GEMetc) shall need to be made mandatory. Green buildings reduce or eliminate negative impacts on the environment and climate. They can be tied to carbon and energy objectives such as net-zero emissions, as well as considerations for occupant's health and comforts. Green and affordable health infrastructure could be adapted by the Government. Investing in green buildings allows market players to manage potential risks that stem from the global transition to low-carbon economies. Globally, the buildings sector consumes more than half of all electricity for heating, cooling, and lighting and accounts for 28% of energy-related greenhouse-gas emissions, according to the IFC2.
Real, sustained reductions in emissions will happen only if governments and companies fulfil the commitments that they have already announced – or that they will hopefully announce very soon. Governments can use the current situation to step up their climate ambitions and launch sustainable stimulus packages focused on clean energy technologies. The coronavirus crisis is already doing significant damage around the world. Rather than compounding the tragedy by allowing it to hinder clean energy transitions, we need to capitalize on the opportunity and help accelerate it.
Our focus going ahead should be to prepare for the next biggest challenge, the "scarcity of water." About 17% of the world's population lives in India and only 2% water is available for drinking. There is a need for more research to be conducted and policy to be framed and implemented by the think tanks like The Energy and Resources Institute (TERI), Council on Energy, Environment and Water (CEEW), Centre for science and environment (CSE) while detailed data analytics need to be showcased by energy agencies like the IEA.
As India heals from the pandemic, it is important to revisit our sustainable development ambitions and provide for healthier cities. As per WHO, a healthy city is one that is continually creating and improving those physical and social environments and expanding those community resources which enable people to mutually support each other in performing all the functions of life and developing to their maximum potential. The definition of a healthy city not only encompasses the priority areas of the Indian Government (such as SMART Cities Mission and AMRUT) but also integrates international demand for turning green and a focus on improving the resilience of communities. Such a wide overhaul of our lifestyle will require action and deliberation at all tiers of the government, industry and academia. This change will also depend on individual action and responsibility. COVID-19 is not the last of viral infections that the world might see and with the right foresight and effective action we can ensure that we are better prepared for the uncertain future. Hence, it is imperative that we not only make sure to prioritize our social, economic and environmental concerns while fighting the pandemic but also ensure that sustainability postCOVID-19 encompasses healthy living for all.
Footnotes:
Covid-19: The history of pandemics https://www.bbc.com/future/article/20200325-covid-19-the-history-of-pandemics
IFC report https://mercomindia.com/an-estimated-24-7-trillion-investment-potential-green-buildings/