Urban Living Lab for Sustainable and Smart Cities in India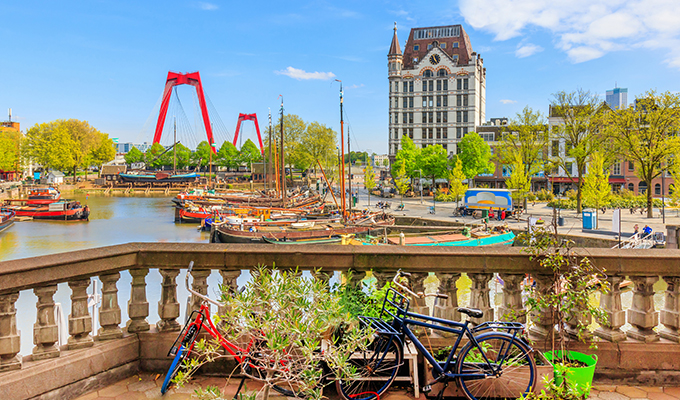 Under this project, TERI is working on multiple facets of cities, including sustainable mobility, urban flooding management, and data-driven planning and governance.
Indian cities are facing a growing number of challenges specific to urban areas, which include changing population and demographics, inadequate infrastructure, increasing resource consumption and waste, and difficulties in adapting to climate change impacts. With an increase in such inter-connected challenges, it is imperative to bridge the gap between theoretical understanding and society-wide implementation while developing cross-cutting solutions. It is also important to promote solutions that can be adopted and adapted swiftly by all stakeholders involved, including community, researchers, industry, and the government.
TERI, with support from the Royal Danish Embassy in New Delhi, is working with Oxford Policy Management Ltd. (OPML) and Tandem Research to establish India's first Urban Living Lab (ULL) in Panaji, Goa. The aim is to develop and integrate global and local sustainable solutions that would enable the smooth implementation of the Smart Cities Mission by the Ministry of Housing and Urban Affairs (MoHUA), Government of India. ULLs provide a 'safe space' for collaboration and a testbed for innovation that bring together multi-stakeholder expertise to produce information, tools, technologies, and processes. Aligning with this concept, the Project Urban Living Lab (PULL) is working on developing solutions at a small scale to demonstrate if they can have a wider impact and be implemented at a larger scale. The PULL thus aims to provide a platform for active involvement of stakeholders to move cities towards a sustainable and resilient future.
PULL has been devised to design, test, and learn from social and technical innovation in real-time. Multi-stakeholder participation provides opportunities to align different interests and expectations, as well as brings together multi-disciplinary expertise and experiences. The shared understanding of the situation amongst multiple stakeholders enriches the learning processes, and facilitates changes in perspectives, leading to innovative and customised design-processes by understanding user needs. Another fundamental feature of ULLs is that they are geographically embedded in real places and contexts, which locates urban innovation at a more manageable scale.
To facilitate shifts in policy, practice, and culture to support sustainability transitions, the PULL thus focuses on four core functions:
Experimentation: Deploying a multidisciplinary approach to learn and create knowledge about urban problems, solutions and local contexts;
Engagement: Engaging with multiple stakeholders, such as city residents, governments, private actors and knowledge institutions;
Co-creation: Creating a collaborative space for incubating and co-creating solutions to complex urban challenges; and
Learning: Iteratively integrating and testing solutions and approaches, and exchanging knowledge through the PULL Sandbox - in the real-life laboratory of cities and neighbourhoods.
In consultation with the Imagine Panaji Smart City Development Ltd. (IPSCDL), the PULL team has been focusing on four thematic areas for Panaji - sustainable mobility, urban flooding management, management of water bodies, and data-driven planning and governance. As a Knowledge Partner to the Royal Danish Embassy, TERI is also preparing knowledge products which would be useful reference materials for city authorities, policymakers, and urban practitioners to identify and develop smart and sustainable solutions across different sectoral and cross-sectoral themes in cities.
For more information on the project, kindly contact Bhavya Bogra at bhavya.bogra@teri.res.in or Adishree Panda at adishree.panda@teri.res.in