Kumaon Vani Community Radio - 90.4 MHz
---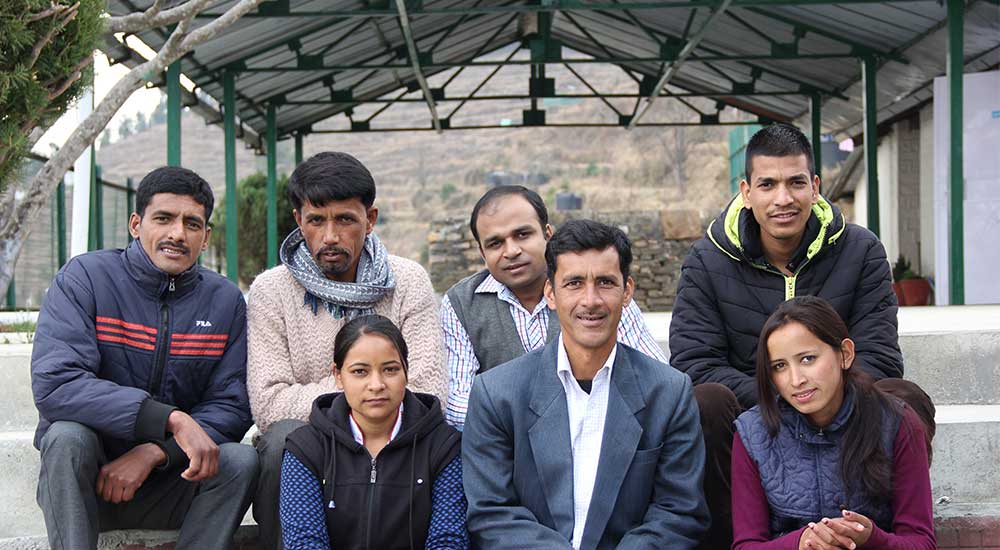 Kumaon Vani radio station was set up by TERI in March 2010 in Nainital district of Uttarakhand with the aim of bringing together communities across several villages in the Kumaon region. It was established to use radio as a tool to promote sustainable development among the local farming community. It broadcasts content that is relevant to the people of the area that is overlooked by commercial media.
The radio station is a not-for-profit entity operated, owned, and driven by a creative team of reporters and technicians. These are youth from the local community who have received in-depth training in all aspects of radio production. They are primarily responsible for grassroots engagement with the community by collecting ideas, feedback and voices from different parts of the Kumaon region.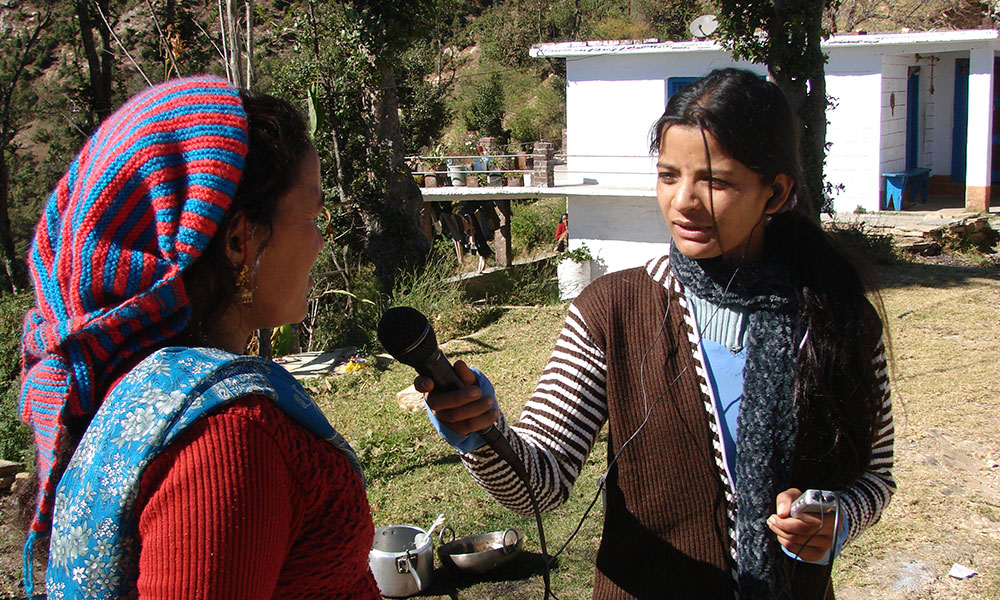 ---
Reach
Riding the airwaves at 90.4 MHz (FM), the station reaches out to nearly 500 villages in Nainital, Bhimtal, Almora, Ranikhet, Kausani, Champawat, Devidhura, Pithoragarh, Betalghat, Sheetlakhet, Kausani, Gwaldham, and Bagheshwar. It covers a population of nearly 3,50,000 people, pre-dominantly involved in agriculture.
The station broadcasts five hours of fresh programming every day from 8am to 1pm. This is repeated from 1 pm to 5pm. The content includes mix formats like live discussions in the studio, phone interviews with experts, voices of farmers from the grassroots, live reports from the field, quiz, drama, and folk songs etc.
---
Main objectives
To enable farmers to improve their livelihoods by providing them information and knowledge on sustainable agriculture
To focus on sustainable agriculture, water and sanitation, forestry and biodiversity, delivery of government welfare programmes, and accountability in local governance
To spread awareness on science, health, gender, and education
To provide impetus to Kumaoni language, art and culture
---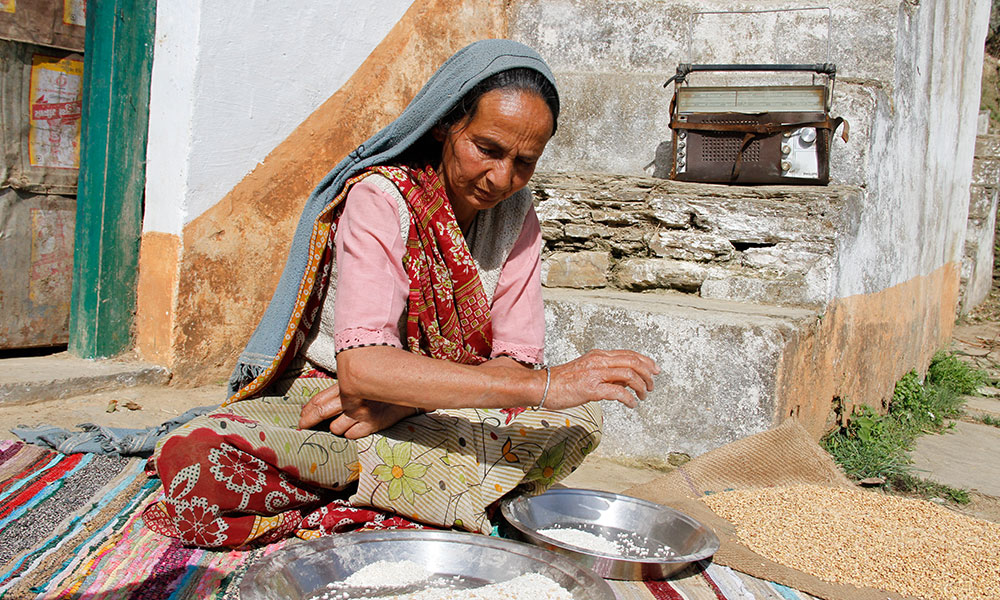 ---
Since its launch, Kumaon Vani has established a strong engagement with the local community by giving them a forum to share and discuss common issues about their lives and livelihoods. On an average, the radio station receives 100 phone calls and 80-100 SMS messages a week, apart from five to seven letters by post. This allows for direct feedback from the listeners as well as suggestions and queries on specific topics that they want to be addressed.
---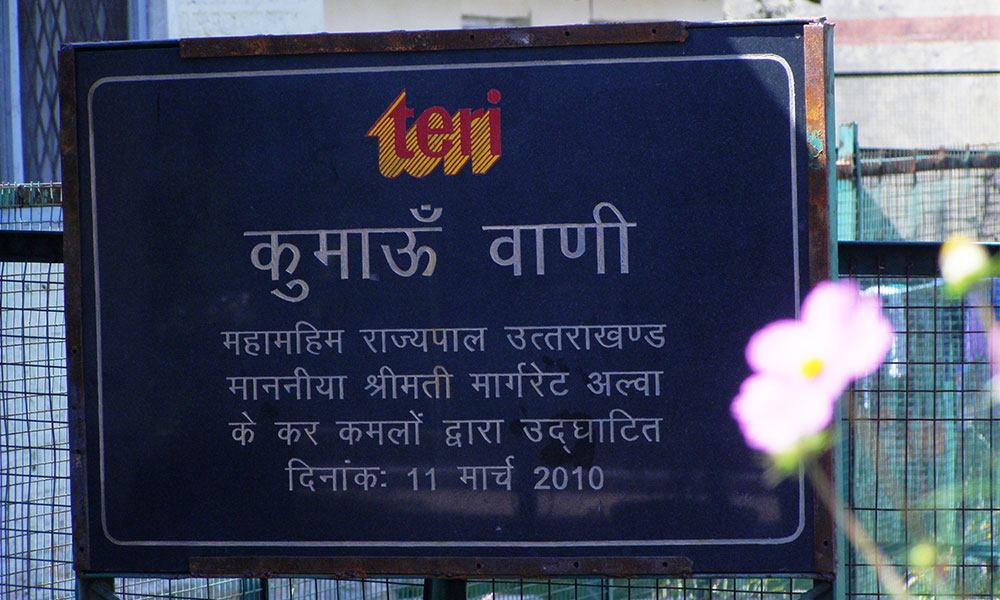 ---
Awards
In 2018, Kumaon Vani Community Radio was awarded the Wildlife Biology and Conservation Award by the Nainital Forest Division for its programming on raising awareness about snakes and helping the forest department rescue King Cobras with support from the community
In 2014, the radio station received a national award from the Ministry of Information and Broadcasting (MIB) in 2014 for its agriculture series 'Bazar Laaye Bochhar'. The series focused on addressing market-related concerns of local farmers in the region
In 2013, the radio station received the Manthan Award from the Digital Empowerment Foundation (DEF) for enabling growth and development of the Kumaon region. The award recognised creativity and excellence in the use of information and communication technology (ICT) tools and networks
The radio station is also empanelled with Directorate of Advertising and Visual Publicity (DAVP), Ministry of Information and Broadcasting, Government of India.