Green Olympiad 2019
---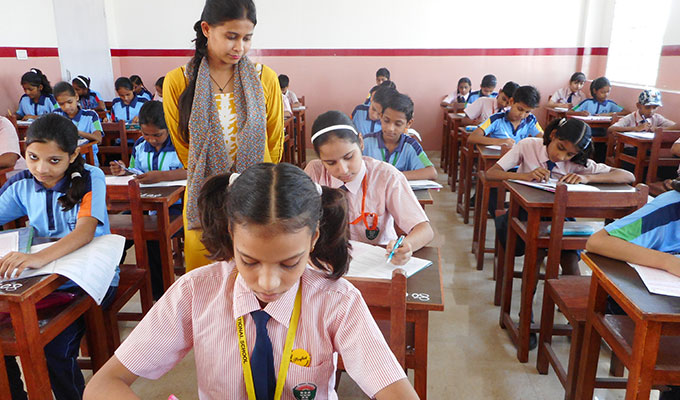 The Environment Education and Awareness (EEA) Area in TERI conducted GREEN Olympiad 2019 in schools across India and select countries. Schools operational under CBSE in Nepal, Singapore, Indonesia, Sultanate of Oman, United Arab Emirates, Kuwait, Qatar, Kingdom of Bahrain, Kingdom of Saudi Arabia, and Turkey participated in the Olympiad. The examination was held on two dates- 18 September 2019 and 16 October 2019.
TERI has been conducting GREEN Olympiad since 1999. Every year, it reaches out to schools across the country and abroad and contributes towards enhancement of environment quotient of students.
The GREEN Olympiad exam is held at three levels for students from grades 4-10. In 2019, the Olympiad was supported by Central Board of Secondary Education (CBSE), UNESCO Global Action Programme on Education for Sustainable Development, Kendriya Vidyalaya Sangathan, Navodaya Vidyalaya Samiti, State Council of Educational Research and Training Goa, and the Education Department, Government of Assam. This year, an online mode of examination was piloted for schools outside India. Around 550 students from nine schools availed this opportunity. Overall, 2,58,597 students of 2948 schools from 11 countries appeared for GREEN Olympiad in 2019.
In its 20th year of existence, EEA is piloting GREEN Olympiad with undergraduate and post graduate students. Terming this as 'Level-4' engagement, the overarching aim is to evaluate knowledge quotient of youth about environment and sustainability. Along with environmental knowledge, application and analytical skills of youth will be assessed.