TERI and Greenstat sign research partnership to set up Centre of Excellence on Hydrogen in India
---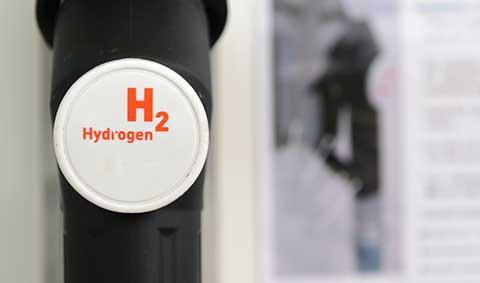 TERI signed a Memorandum of Understanding (MoU) with Greenstat Hydrogen India that includes activities for setting up a Norwegian Centre of Excellence on Hydrogen in India and accelerating deployment of hydrogen technologies in the country
New Delhi, 19 November: The Energy and Resources Institute (TERI) and Greenstat Hydrogen India Pvt Ltd today announced a research partnership aimed at accelerating the deployment of hydrogen technologies in India. This will be focused on the establishment of a Norwegian Centre of Excellence on Hydrogen in India.
The joint partnership agreement, in the form of a Memorandum of Understanding (MoU), covers policy and research activities such as (i) collaboration on the establishment of a Norwegian Centre of Excellence on Hydrogen in India; and (ii) knowledge-sharing to support the development of hydrogen technologies in India. This will build upon TERI's existing research on hydrogen in India, which most recently included a policy brief titled 'Make Hydrogen in India', with a more detailed report coming out in late 2020.
Sturle Pedersen, Chairman, Greenstat Hydrogen India, said, "Together with TERI, we are launching an initiative that will put India at the forefront of hydrogen globally. The Centre of Excellence on Hydrogen in India will be key to achieve the objectives of India's international climate commitments and accelerate the energy transition. This Centre of Excellence offers opportunities throughout the entire green hydrogen chain to fulfill the aspirations and our ambitions to reduce CO2 emissions and deliver more and cleaner energy."
Girish Sethi, Senior Director, Energy Programme, TERI said, "TERI looks forward to this partnership with Greenstat to help accelerate the pace of the energy transition in India. Hydrogen technologies are crucial for the decarbonisation of India's energy system as well as reducing energy imports – making them a win-win proposition."
About Greenstat
Greenstat Hydrogen India Pvt Ltd is a Norwegian energy company with a specific focus on green hydrogen, solar, wind, and zero emission maritime solutions. Greenstat's vision is; To Make Green Happen. To achieve this, Greenstat and its subsidiaries focus upon different business areas that will contribute to fulfill the company's vision. Greenstat activities focus upon developing and operating projects related to sustainable energy and technology, hereunder projects supporting the transition from fossil fuel to renewable energy production and consumption, in addition to participating and investing in companies contributing fully or partly to this end.
About TERI
The Energy and Resources Institute (TERI) is an independent, multi-dimensional organisation, with capabilities in research, policy, consultancy and implementation. It has pioneered conversations and action in the energy, environment, climate change, and sustainability space for over four decades.
The institute's research and research-based solutions have had a transformative impact on industry and communities. Headquartered in New Delhi, it has regional centres and campuses in Gurugram, Bengaluru, Guwahati, Mumbai, Panaji, and Nainital, supported by a multi-disciplinary team of scientists, sociologists, economists and engineers, and state-of-the-art infrastructure.
Media Contact:
TERI – Aastha Manocha: aastha.manocha@teri.res.in